If you're looking to enjoy a lengthy adventure holiday, then you don't need to cross national boundaries. In fact, given rising concerns about the state of the environment, and some stubborn Covid-19-related lockdowns still in effect in some countries, there's never been a better time to keep your holiday domestic.
When it comes to accommodation, tourists in England have got a few different options at their disposal. Your choice of accommodation will have a considerable impact on the rest of your holiday, as it'll influence your choice of activity, and constitute a decent chunk of your spending money.
Let's consider four of the available options.
City Apartments
If you're planning a city break, then it makes sense to book accommodation in the heart of the city. A rented apartment makes an excellent alternative to a hotel, particularly if you're not going to be making use of the catering, cleaning, and hospitality services that a hotel typically makes available. A catered apartment will put you within walking distance of city-center bars and restaurants, and thus if you're planning to enjoy the nightlife, it's an attractive option.
Cabin in the Country
If you'd prefer to enjoy the more remote corners of the British countryside, then a cabin might make more sense. The word 'cabin' might conjure an impression of more rustic self-catering, but you can find some fairly luxurious catered options nowadays, including outdoor hot tubs and underfloor heating, and WiFi. If you're looking to explore the countryside, or you've got a few friends you'd like to split the cost with, a cabin of this kind makes sense. If you're looking for dark-sky accommodation, then this is the kind of place you'll be looking at.
Cottages and Farmhouses
Just a step up from remote cabins are cottages and farmhouses, which tend to be sited on the outskirts of villages, and thus offer superior transport links than the more remote cabins, while still providing that sense of remoteness when you really want it.
Camping Trips
If you want to make your budget really stretch, then you can opt for a tent. Camping needn't necessarily be uncomfortable and hard work – but it is something that you'll need a bit of practice to get the most from it. If you don't want to sleep in a tent, then you might look at a fixed caravan holiday as a slightly more approachable option. If you invest in a caravan of your own, then you can tow it to wherever in the country you'd like to stay, and even compose your own bespoke itinerary, and head off on a long tour of that little corner of the country which you've always wanted to visit.
Of course, if you don't want to have to think about accommodation yourself, then you might instead book small group tours around England that have everything thrown in. There's plenty out there to choose from so you're sure to find something that suits your unique taste. Happy traveling!
Cover photo: Illiya Vjestica @ Unsplash
About the Author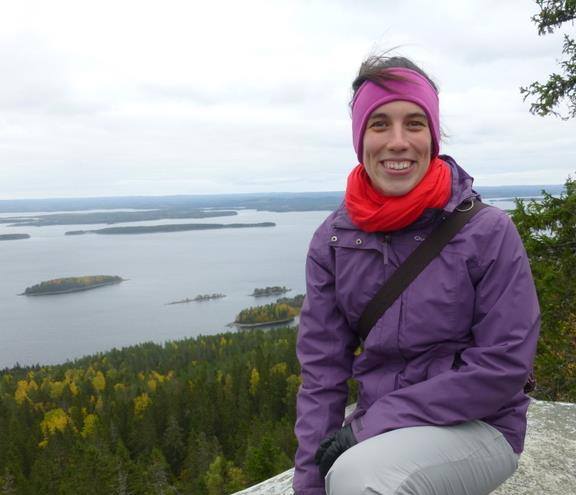 Katalin
Katalin is a Lapland-based outdoor enthusiast who loves hiking, road-tripping, and traveling with her family. She spends her free time far away from civilization in one of the national parks around the world, explores off-the-beaten-path places, or hops on a road trip with her kids in an RV.
Read more about her adventures and the blog.