After living and working in Singapore, we collected our favorite off the beaten path attractions of the country. The list includes the best natural attractions, islands, and a few culturally interesting places as well. Make your time unique in Singapore, and visit these places that most tourists won't see. For general travel info, check out our Singapore Travel Guide as well!
1. Kusu Island – the Tortoise Island (Southern Islands)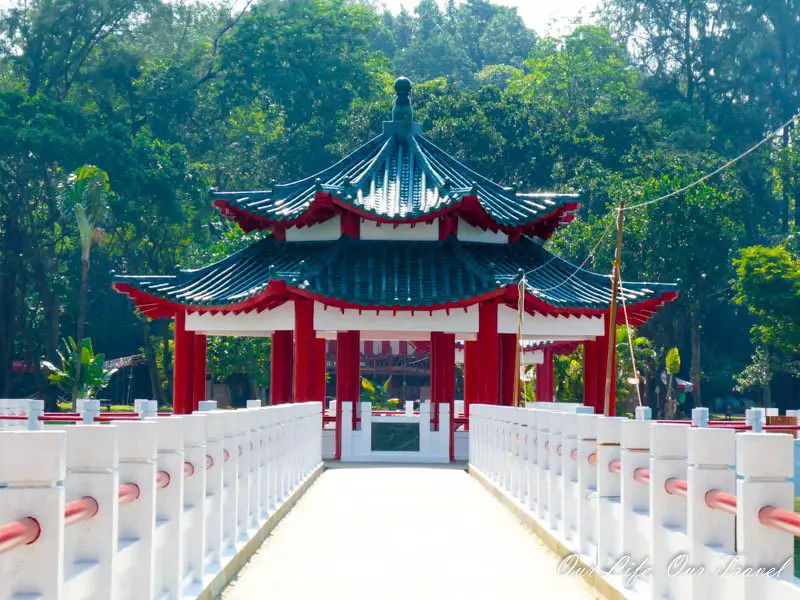 Cute beaches, Buddhist sanctuary, and lots of tortoises. Kusu Island is the smallest southern island in 30-45 minutes off by ferry from the main island of Singapore. We spent there 3 hours, beaching, watching tortoise, checking the Buddhist sanctuary and sipping from a fresh coconut bought in the tiny food court. Kusu is indeed tiny, you can walk around in 10 minutes easily. During the weekdays is really peaceful, we only met with pilgrims visiting the relics, we were the only ones who went swimming to the crystal clear water. The two beaches are sandy and you can see a lot of fish too. During the yearly pilgrimage, the ferries depart each hour, otherwise, they depart only 2-3 times a day.
Read more about how to visit and what to do on Kusu
2. More Southern Islands: Lazarus and St John's Island
Sentosa is the best-known of Singapore's Southern Islands, there are other islands that are worth exploring. We already introduced Kusu above, so let us snow you two other popular options for beaching or cruising around: Lazarus and St. John's. A small link bridge connects the two island.
How to get there: Ferry to St John's Island from Marina South Pier (S$18 for a round trip)
The bigger Southern islands, Lazarus and at Vincent offer more than their tiny neighbor.
3. Marina Barrage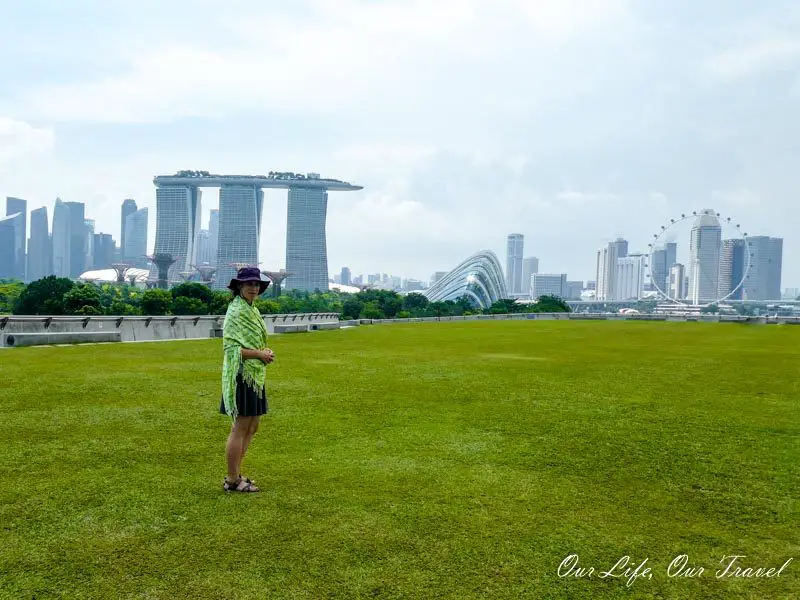 The green area around the sea barrage is great for a quiet walk, most tourists don't reach this far. We also walked across the dam that leads to the Eastern side of the gardens by the bay. For kids, the water playground is a must. The area is good for kite flying, or just taking spectacular photos of the Marina Bay Sands, the Singapore Eye and other famous landmarks of Singapore.
4. Pulau Ubin (Ubin Island)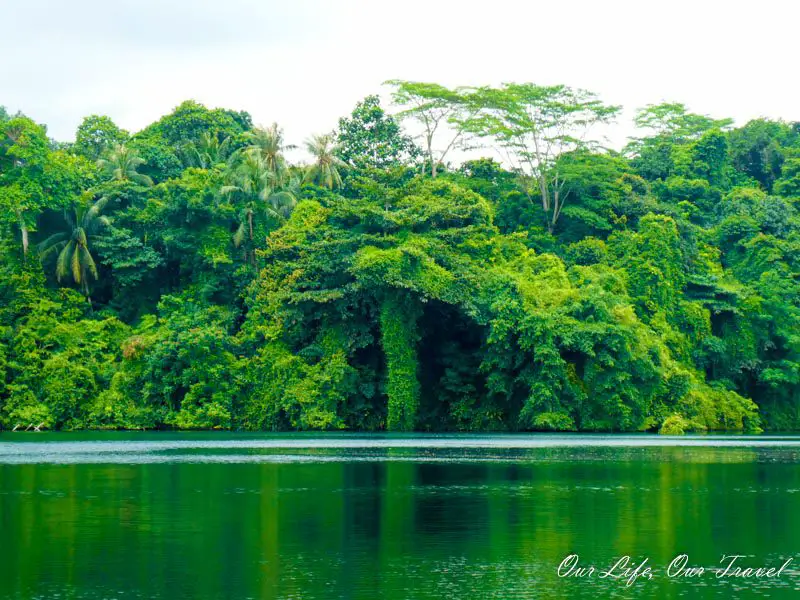 Pulau Ubin aka Ubin island is a popular spot for locals to cycle around and explore the old Malaysian villages across the island. Instead of renting bikes (baby seats are also available), we headed for a walk to the eastern side from the harbor. Don't miss the Chek Jawa Wetlands – during low tide corals and other sea creatures are visible too. Pulau Ubin is a whole day program, whether you are on foot or by bike.
>>> Read more about our visit to Ubin Island
How to get there: 10-minute bumboat ride from Changi Point Ferry Terminal (S$3 for a one-way trip).
5. Admiralty Park and the view to Malaysia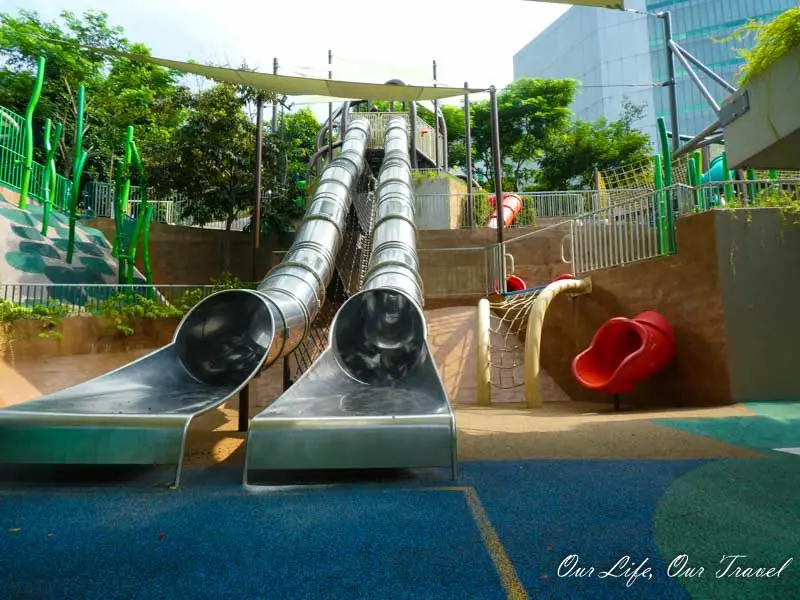 The admiralty park and playground are at the northern side of Singapore in Woodlands. If you have plenty of time on your hands, definitely worth a stop, your kids will love the slides. If you walk further in the park, you will reach the shore and can explore the jetty along the coast while observing the green side of Singapore and the big housing complexes on the Malay side of Singapore straight.
>> More about Singapore with kids
6. Abandoned Railways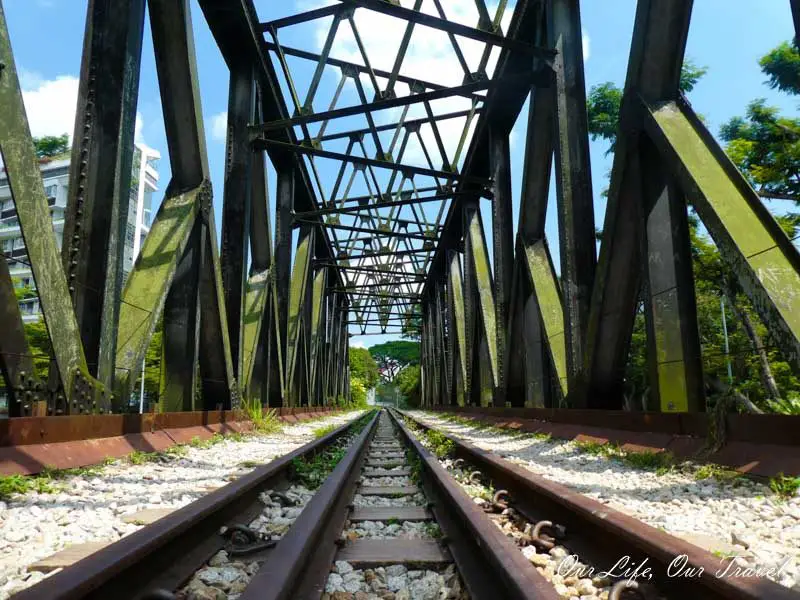 The old railway network from the times when Singapore belonged to Malaysia can be found in several places. We were eager to see the abandoned railway bridge at the southern edge of Bukit Timah. It is the part of a green walking-cycling route. We found even more bridges along the green area.
7. Bukit Timah: Singapore Quarry, Mine Lake, and Dairy farm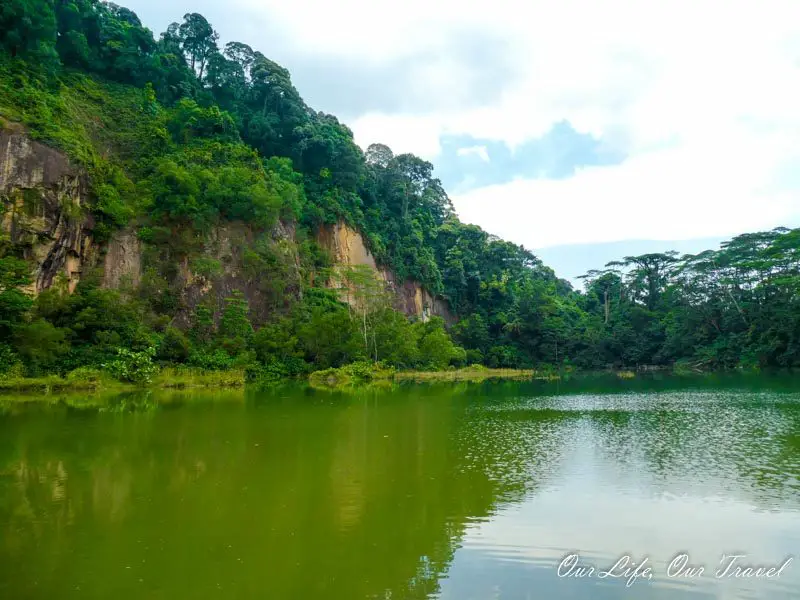 The Bukit Timah is a reservoir with a mining lake, a dairy farm and well, be prepared to meet with a couple of monitor lizards. We encountered with them along the roads/paths and one was swimming with the fish and turtle too. The way to the mine lake is also accessible by stroller and wheelchair.
8. Haw Par Villa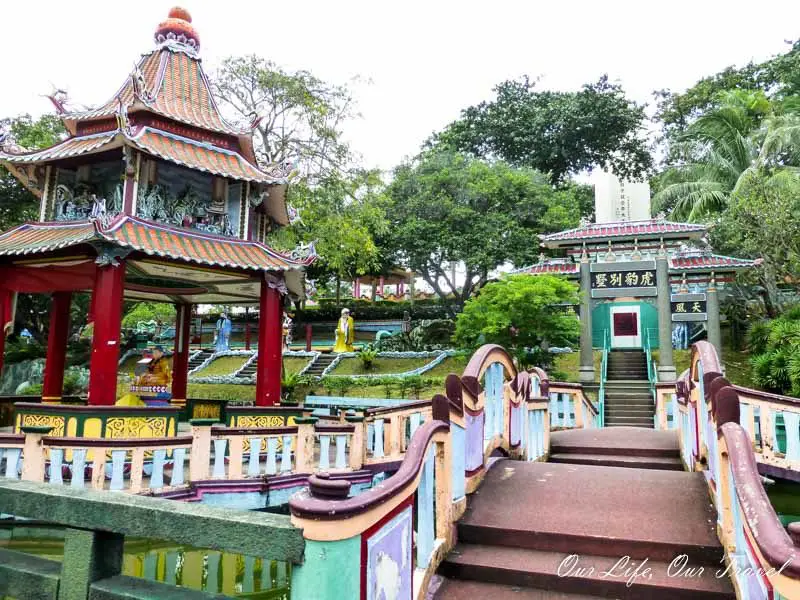 Haw Par Villa – formerly known as the Tiger Balm Garden – was one of the first places I wanted to see in Singapore (yeah, it wasn't the Marina Bay Sands 😉 ). It is an 8-hectare culture park and gallery built in the 1930s, full of historical, philosophical, religious and quirky statues and displays.
How to get there: Haw Par Villa MRT Station
9. Hamilton foodcourt – Street food market.
At its golden age over 7000 people ate at Hamilton foodcourt every day. Some say, Hamilton food court offers the best chili crab in Singapore – however, we cannot confirm this statement as our sample size is very low. It's an outdoors place, so don't expect any aircon. The market was renewed in 2018, so definitely worth checking out.
10. MacRitchie Reservoir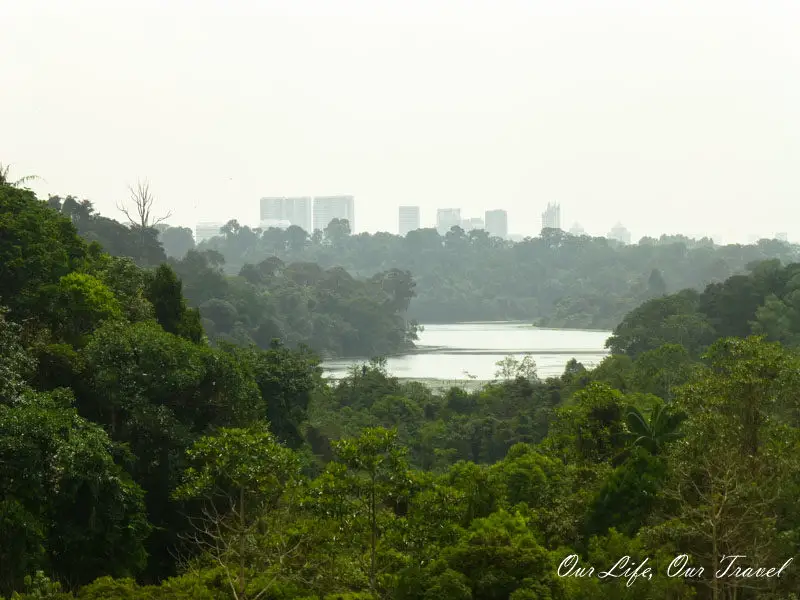 MacRitchie Reservoir is one of Singapore's best nature reserves. The 12-hectare green area is a popular spot for nature lovers and exercise enthusiasts. It has several hiking trails, kayaks and canoes for rent, TreeTop Walk and boardwalks to explore nature. We encountered monkeys and monitor lizards every time we visited the area.