Rovaniemi is an ideal winter destination (read our winter guide here), but summers are also unique with the white nights and the midnight sun. And don't forget about the sauna! Lapland offers several unique places in summer to explore, and Rovaniemi is one of them.
Check these ten summer activities in Rovaniemi, which will make your visit special.
This post may contain affiliate links.
1. Visit Santa Claus in the Santa Claus Village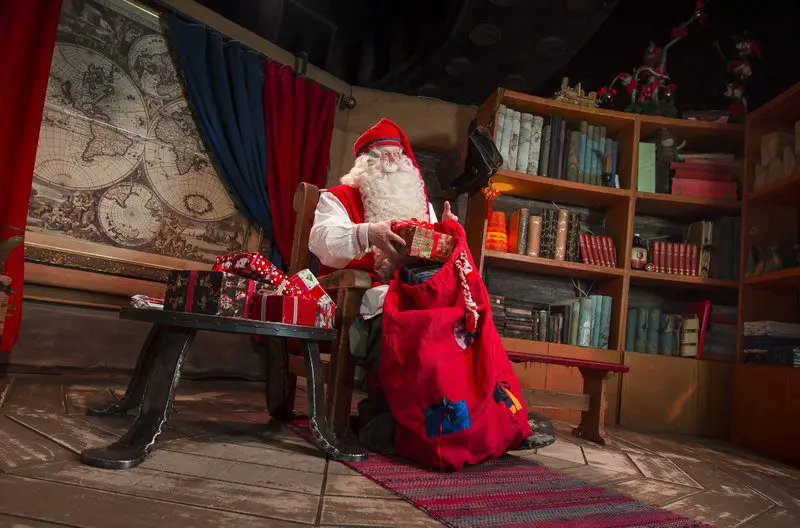 Probably the main reason you are here is to meet with Santa. Luckily it is possible at any time of the year, even during summer. The Santa Claus Village will show a totally different picture than in the primary tourist season.
No snow, no crowds, but the Xmas-themed music is still heard from the loudspeakers, and the decorations continuously remind you of the holidays.
The opening hours of the shops, the Post Office, and the Home of Santa are shorter than in winter, but you won't be waiting an hour or two to see him either. You can even send a postcard which will be delivered only at Christmas! Just head to the Post Office and look for the special box to drop your letter!
2. Visit Arktikum and Learn About Local Life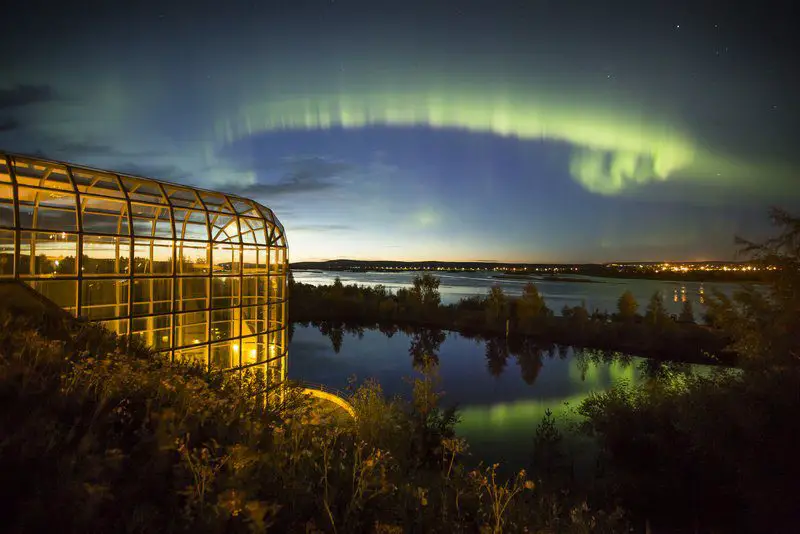 The Arktikum Museum is our favorite in the city. If you don't know much about Lappish life, nature, and Sami people, it's a must. There is an interactive part for kids too, and they can even see northern lights there. 😉 You'll spend 2-4 hours easily wandering around the exhibits (often there are temporary ones as well).
3.  Walk on Ounasvaara
On the opposite side of the center, a hill is a popular place for walking, hiking, running during the summer. The observation tower gives a great view of the city, and you can even have a barbeque there. You can walk all the way or take a car to the parking lots near the hotels and ski lift to shorten the walking distance and elevation.
4. Try Finnish Sauna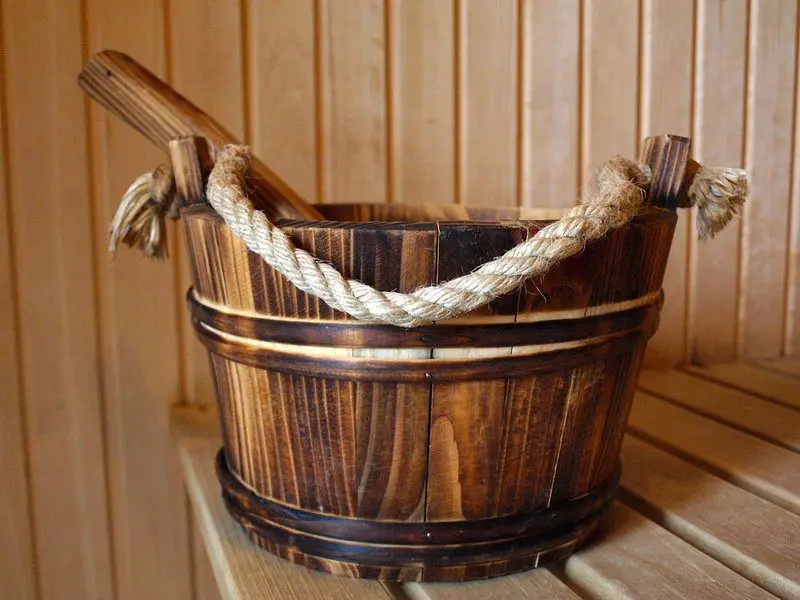 Sauna is part of Finnish life. Although you can't do ice-swimming, it is a not-to-miss and unique activity in Finland also during the summer. You may encounter swarms of mosquitos, too – that's also the essential part of the short Finnish summer. 😉
Read more about Finnish Sauna.
Sign Up NOW – it is FREE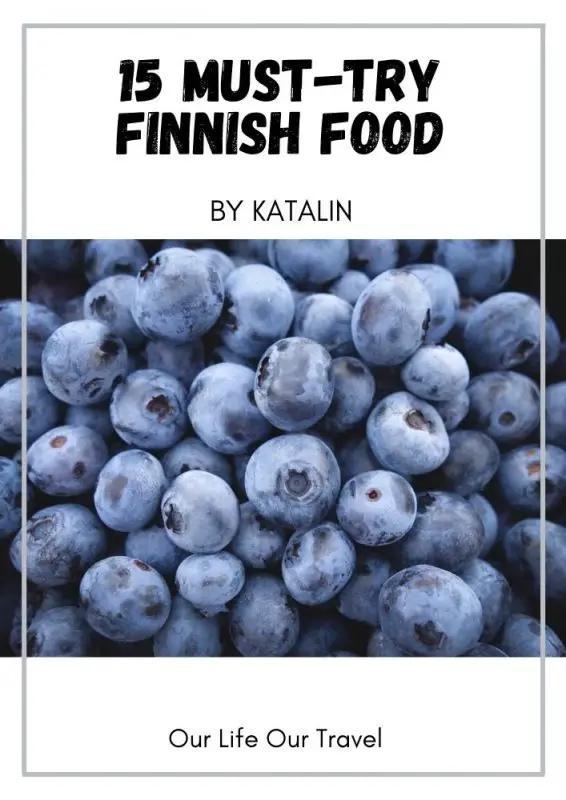 5. Enjoy the White Nights and the Midnight Sun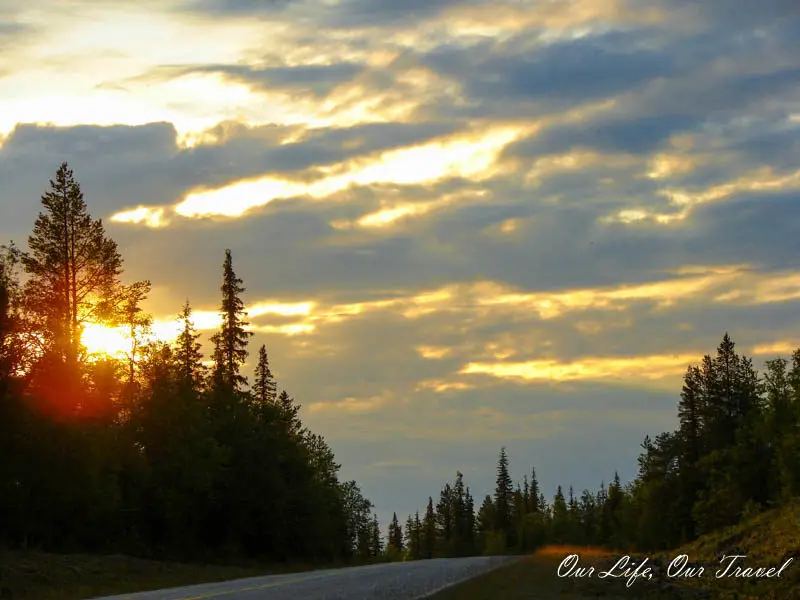 During the summer, the sun doesn't set for a month in Rovaniemi (from mid-June till mid-July). The white nights are even longer than these couple of weeks. It is very bright from mid-May till mid-August despite the sunsets, as the length of the days is still over 20 hours.
If you can, make sure you visit Rovaniemi around the midsummer (Juhannus) celebration. You can take part in the free festivities in the city.
>> If you want to see the northern lights, you should visit Rovaniemi from September till March
6. Visit a Husky or Reindeer Farm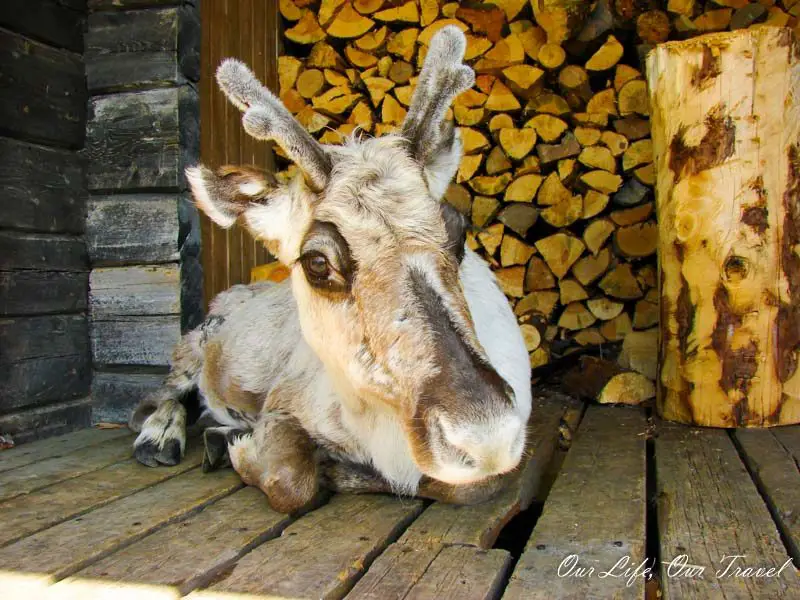 Although husky and reindeer sled rides are not available throughout the summer, you can still visit a farm, admire these cute creatures, and learn more about their importance in Finnish culture.
7. Swim With Locals or Swim With Reindeer
The most famous beach is the city beach (Ounaskosken Uimaranta or Rovaniemen Uimaranta) is at the bottom of Ounasvaara hill, next to the Lumberjack bridge. On hot summer days (when the thermometer climbs above 20°C), you will find numerous locals sunbathing and swimming there. On warmer days, even the reindeers may visit the beach, as they did in July 2018 on several occasions.
If you have longer time, take a day or two-day trip to one of the nearby national parks to experience the true Lappish wilderness:
8. Visit Pyhä-Luosto National Park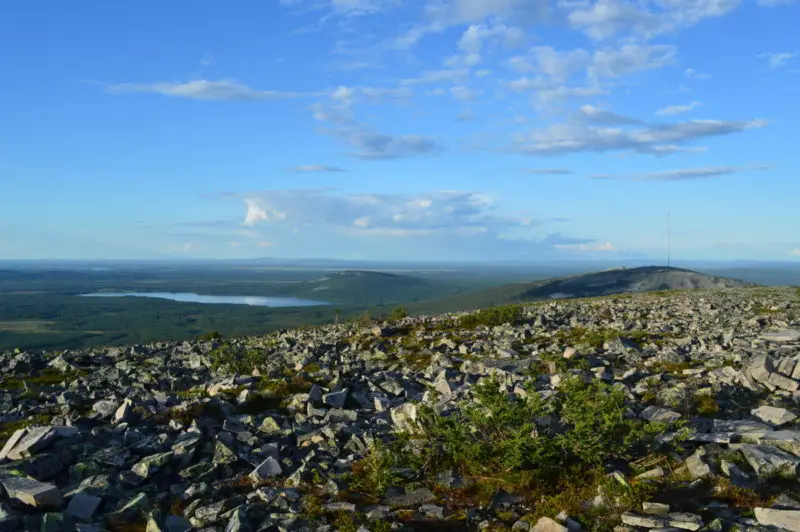 The closest national park to Rovaniemi. It takes about 1.5 hours to reach it by car, and you can spend there a day or two easily. Based on your fitness, you can choose from easy to moderate day hikes, visit an amethyst mine, or do a 2-3-day long trek across the whole park.
Read more on Pyhä-Luosto National Park.
9. Hike in Oulanka National Park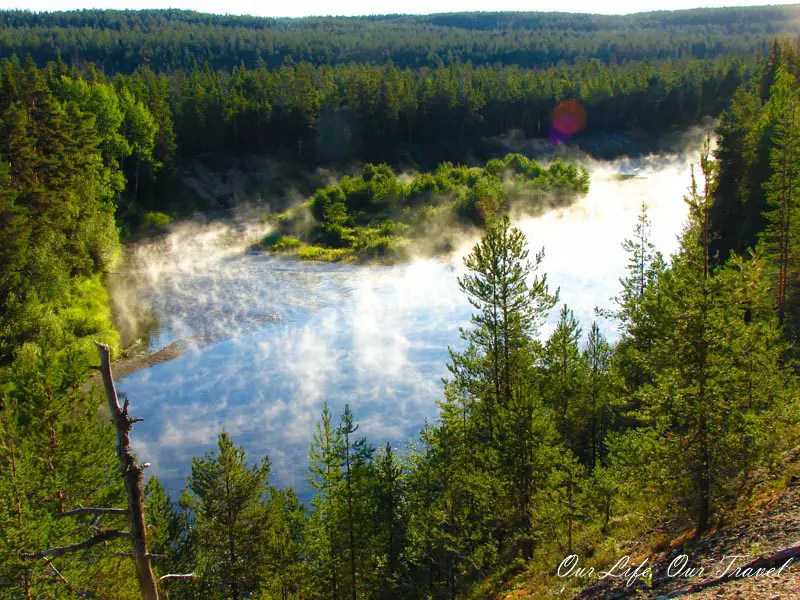 One of the most spectacular and, in my opinion, the most diverse park in Lapland, but it takes 3 hours to get there. It is possible to fit all the highlights into one day (as the days are never-ending), but if you can, plan 2 to 3 days there.
If you want to see waterfalls, canyons, an old watermill, walk on suspension bridges or hike on the most famous Finnish trail, add this to your Lapland itinerary!
Read more on Oulanka National Park.
10. Hike in Pallas-Yllästunturi National Park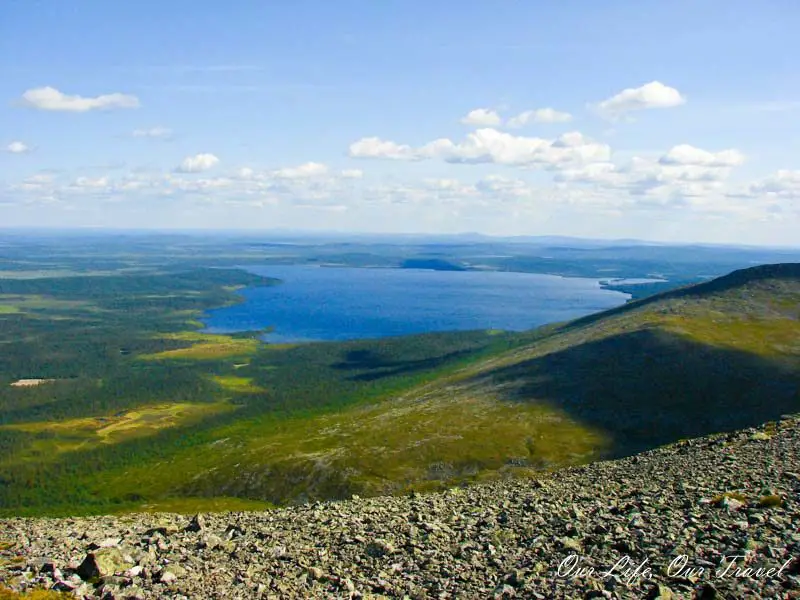 The southern part of the national park is 1.5, and the northern part is 3 hours away from Rovaniemi. If you want to hike on the fells, that's the best choice for you! It offers several easy to demanding day hikes and spectacular multi-day hikes across the almost 200 km long park.
Read more on Pallas-Yllästunturi National Park.
Rent a Car for Your Adventure
Rent a car at Rovaniemi airport to make your arrival easier.
Car rental options: SiXT, Hertz, Europcar
Comparison site: Rentalcars
Where to Stay in Rovaniemi
More Info About Rovaniemi and Finland
Travel Resources
There is nothing better than a relaxed holiday. To ensure your rest, make sure you reserve and book your accommodation and transportation in advance of your trip.
Pin for later!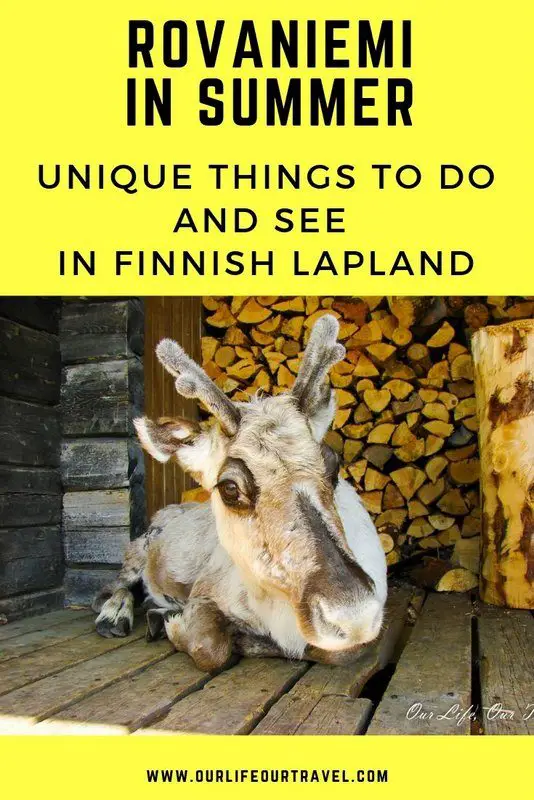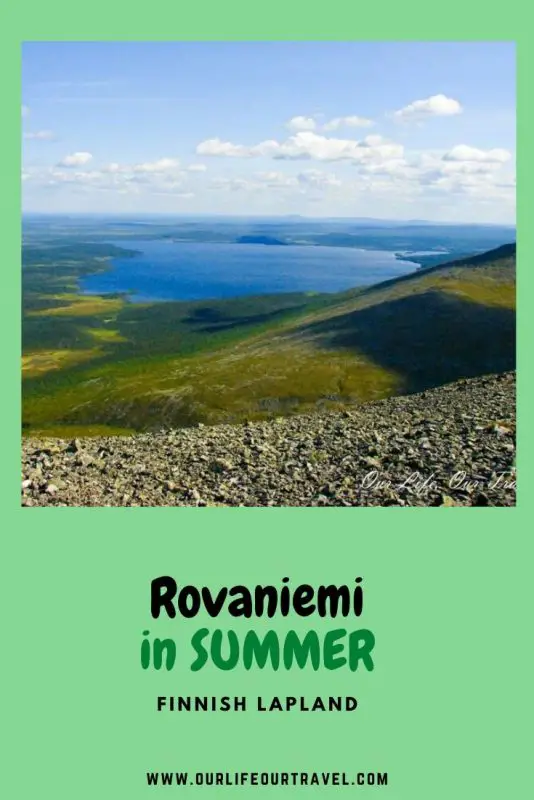 About the Author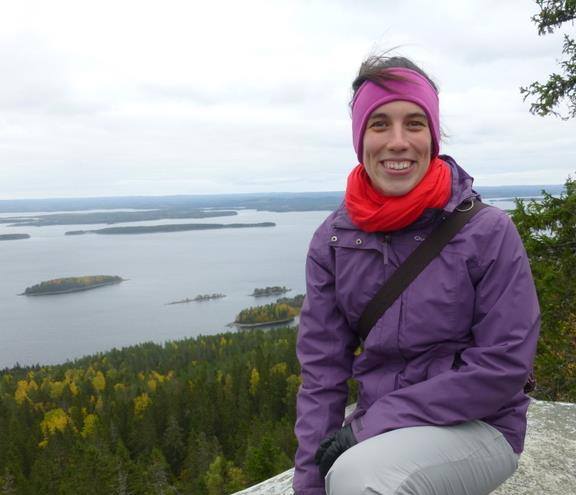 Katalin
Katalin is a Lapland-based outdoor enthusiast who loves hiking, road-tripping, and traveling with her family. She spends her free time far away from civilization in one of the national parks around the world, explores off-the-beaten-path places, or hops on a road trip with her kids in an RV.
Read more about her adventures and the blog.