Savonlinna is one of the must-visit towns in Finland. The medieval Olavinlinna castle  (in English St. Olaf's Castle) is the city's symbol and main attraction. It is worth to come here for a day trip from Kuopio or Joensuu or drive by on a Finland road trip.
Olavinlinna's history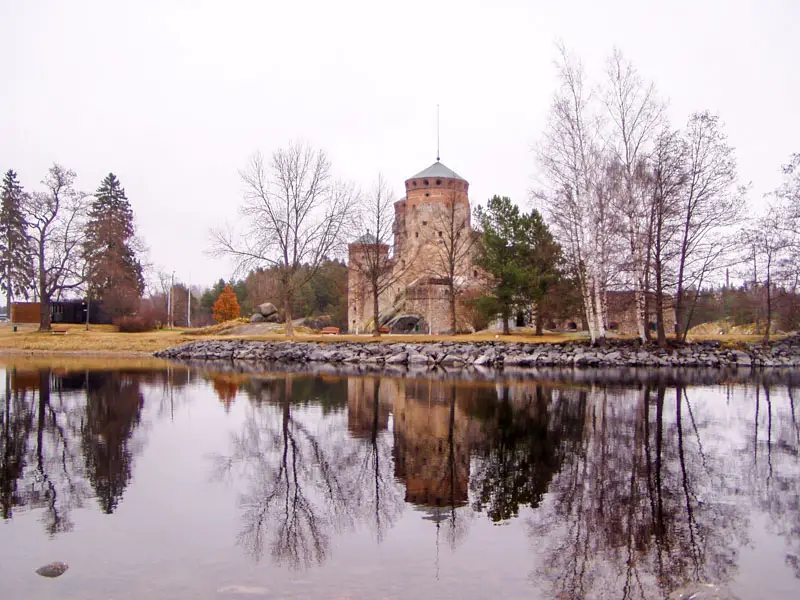 Olavinlinna was built by a Danish knight (Erik Axelsson Tott) in the 15th century, and it is the world's northernmost medieval fortress. If you like castles, this one is exceptional in the country as it is the most-preserved one in Finland.
The fortress withstood numerous sieges, including the First and Second Russian-Swedish Wars. That time the place was called Olofsborg.
The town Savonlinna was founded a bit later at the beginning of the early 17th century. Although the castle never been captured, it was surrendered twice during the centuries. The first time to invading Russians (28 July 1714) and the second time not much later (8 August 1743). That conflict led to the Treaty of Åbo and the castle and the entire region being seceded to Empress Elizabeth of Russia.
During the 19th century fires destroyed most of the interior including original furniture.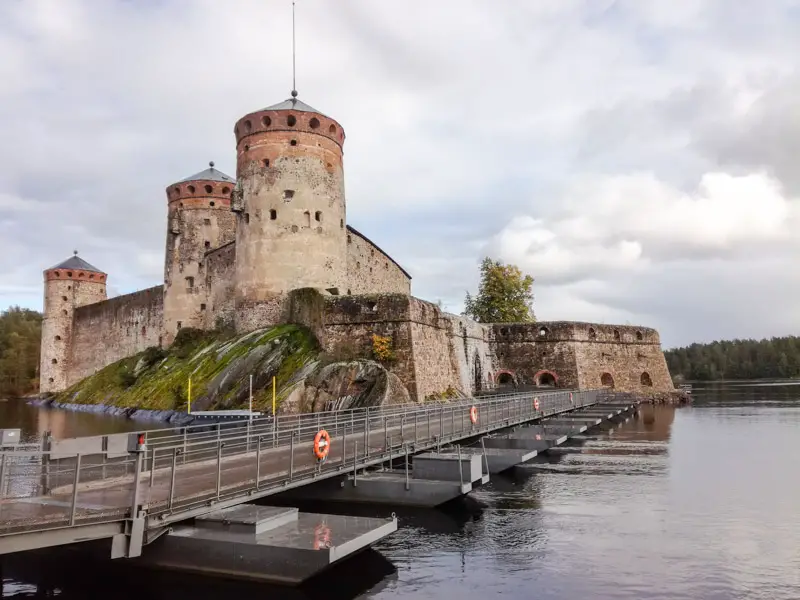 About the Castle
"The fortress was founded by Erik Axelsson Tott in 1475 under the name Sankt Olofsborg in an effort to profit from the political turmoil following Ivan III's conquest of the Novgorod Republic. It was sited in Savonia so as to lay claim to the Russian side of the border established by the Treaty of Nöteborg." as Wikipedia writes.
It was the first Swedish castle provided with a set of circular towers that could withstand cannon fire. The surrounding lakes and rivers were part of its protection system.
The 3-towered fortress was completed at the end of the 15th century. Later, some of its towers collapsed (St Erik's Tower) due to bad foundation and another (Thick Tower) was exploded in the 18th century. The latter one was replaced with a bastion and the castle was converted to bastion fort with more bastions.
Museums and Tours
Although the interior of the castle is less impressive due to the numerous devastation fires, you should still take part in the one-hour-long guided tour to see it from the inside.  The small museums are also located in the castle.
Opening Hours
The Olavinlinna castle is open from 10 to 16 (on weekends: 11-16)
Photos of Savonlinna Castle and Its Surrounding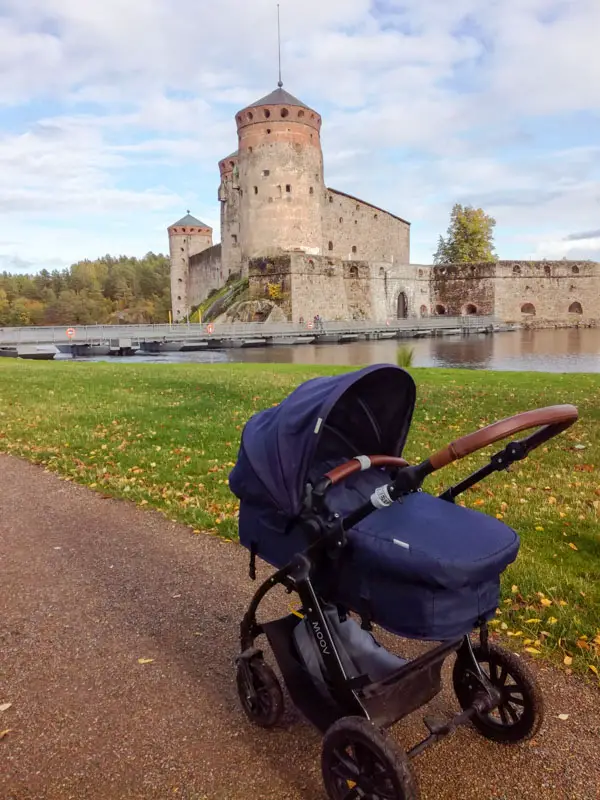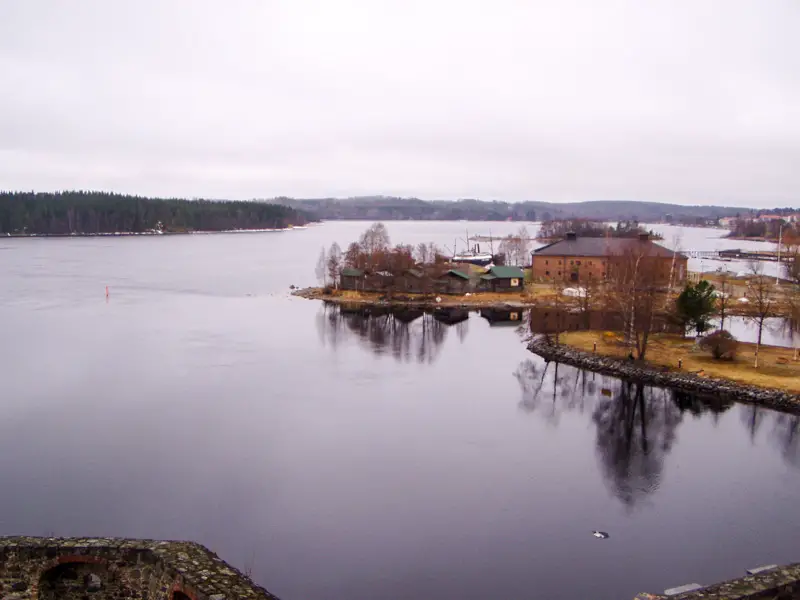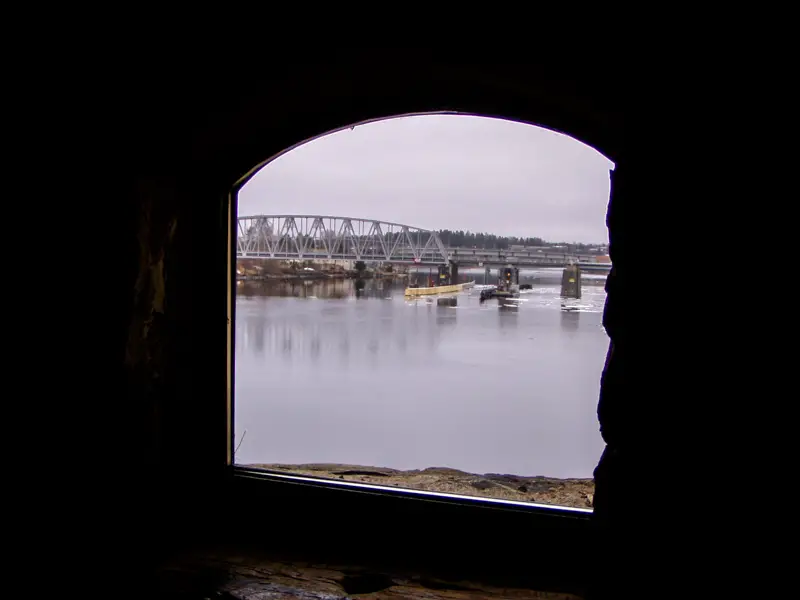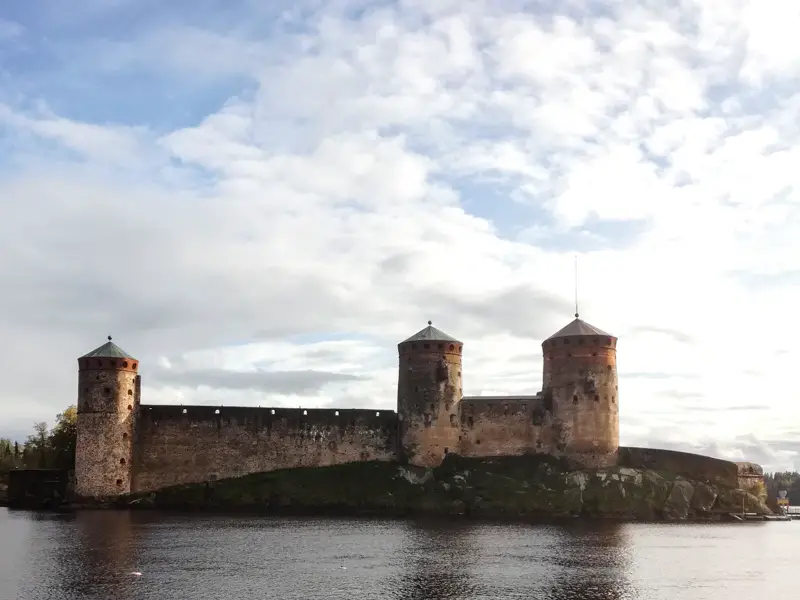 The museum ships and another building of the museum: are located outside of the castle.
Where to Stay in Savonlinna
Nice hotel in Savonlinna:  Original Sokos Hotel Seurahuone Savonlinna
Budget accommodation in Savonlinna:  Savonlinnan Kristillinen Opisto – Wanha Pappila
Get to know Finland better!
More cities to Visit in Finland | Road trip in Finland
Pin for later!