Finnish cuisine is not the most popular one but is filled with nordic and arctic flavors and simple dishes that you would absolutely love. Just think about the delicious blueberry pie from freshly picked berries or a smoked salmon with oven-baked veggies and boiled potatoes. And let's not forget about all the other forest berries, fish, and reindeer dishes you must try when visiting Finland – besides enjoying the sauna or watching the northern lights in winter and experiencing the midnight sun in summer. Time to go back to the tasty and traditional Finnish dishes!
The Best Traditional Finnish Foods
Here is a short list of our favorite traditional foods from Finland that we love.
Blueberry pie
Finnish squeaky cheese – Bread cheese leipäjuusto
Finnish rye bread
Finnish flat bread from potatoes: Perunarieska
Finnish salmon soup: lohikeitto
Karelian pasties: karjalanpiirakka
Sautéed reindeer: poronkäristys
Smoked salmon: loimulohi
Runeberg tart: Runebergintorttu
Mämmi (Finnish Easter Dessert)
Salty licorice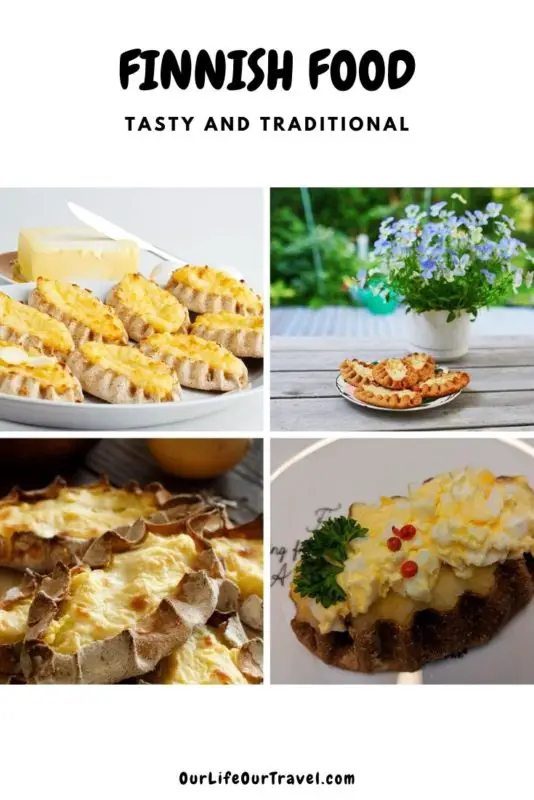 Traditional Blueberry Pie: Mustikkapiirakka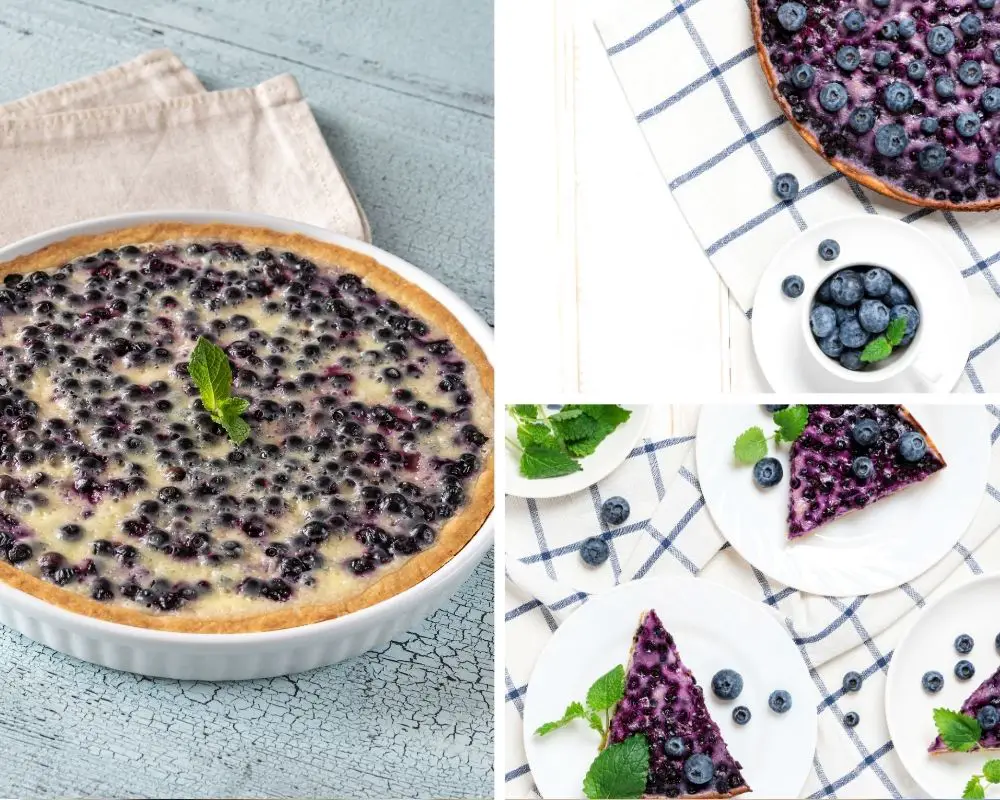 Warm, crusty bottom, fresh cream, and delicious berries on top. You can make them with freshly picked berries in the late summer, or with frozen berries as well during the rest of the year. This is the traditional Finnish blueberry pie (you can find the recipe here) which is easy to prepare and everyone will love it. Seriously!
Squeaky cheese from Finland: Leipäjuusto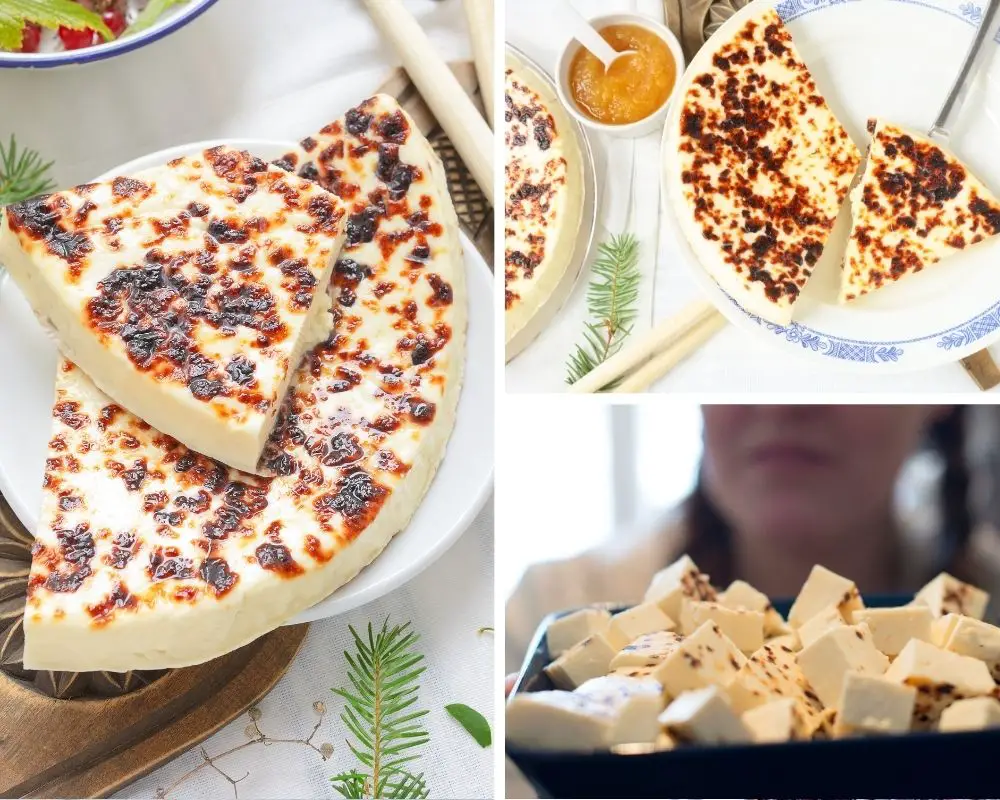 Squeaky cheese or bread cheese (as it is called 'leipäjuusto' in Finnish) is another popular traditional Finnish dessert. It is usually topped with 'lakkahillo' which is the jam made of the rare but tasty arctic cloudberries.
Finnish rye bread: Ruisleipä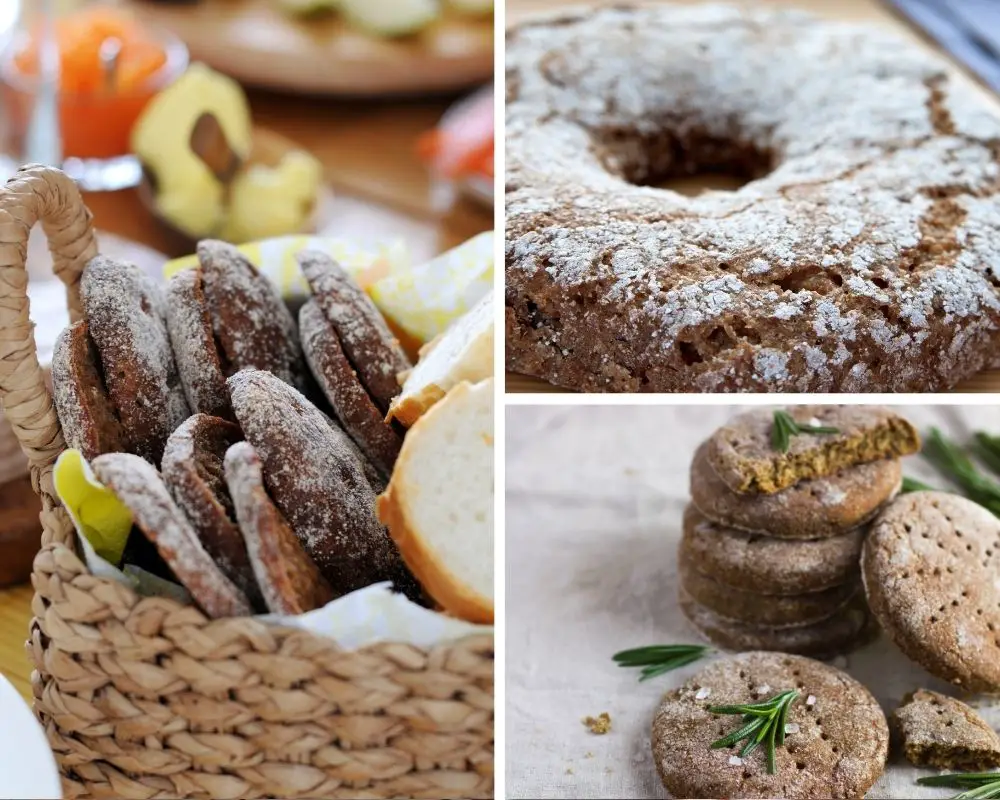 A bread that you just simply fall in love with. Finnish rye bread (in Finnish: Ruisleipä or hapanleipä) is a dark and sour bread that is widely popular in Finland. Compared to other, internationally known versions, for example, the German one, the Finnish rye-breads are rather hard, not too moist, and not so oily either.
Finnish Flat Bread from Potatoes: Perunarieska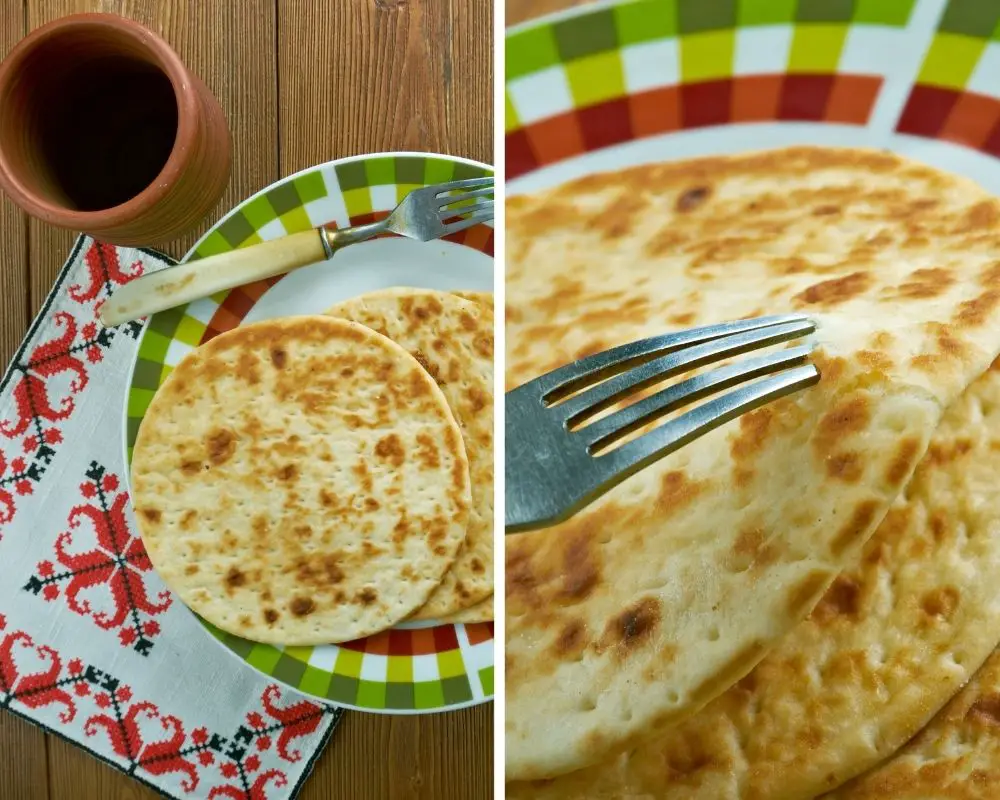 Finnish flat bread (rieska in Finnish) is traditionally made with oat, barley, or potato. Perunarieska is the version from potatoes and in our family the most popular Finnish flatbread version.
Finnish Salmon Soup: Kirjolohikeitto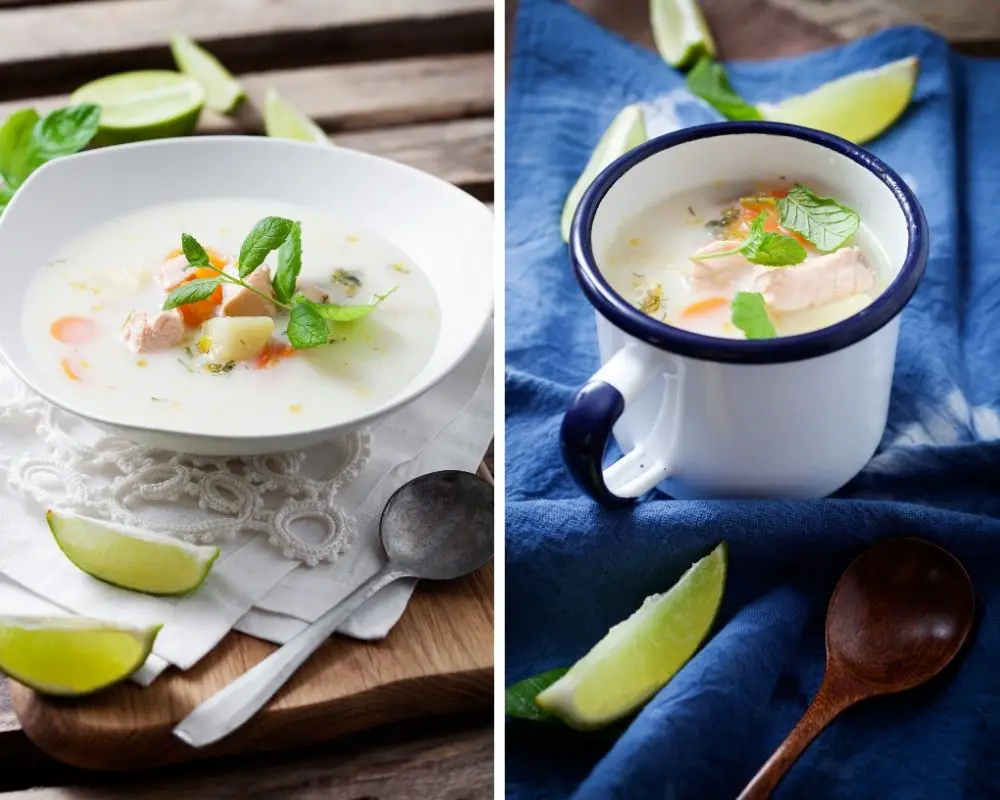 The traditional Finnish salmon soup (lohikeitto in Finnish) is a simple yet delicious warm meal that is prepared often. Finnish salmon soup is made with fresh salmon, potatoes, and carrots boiled in a light broth.
Karelian Pasties: Karjalanpiirakka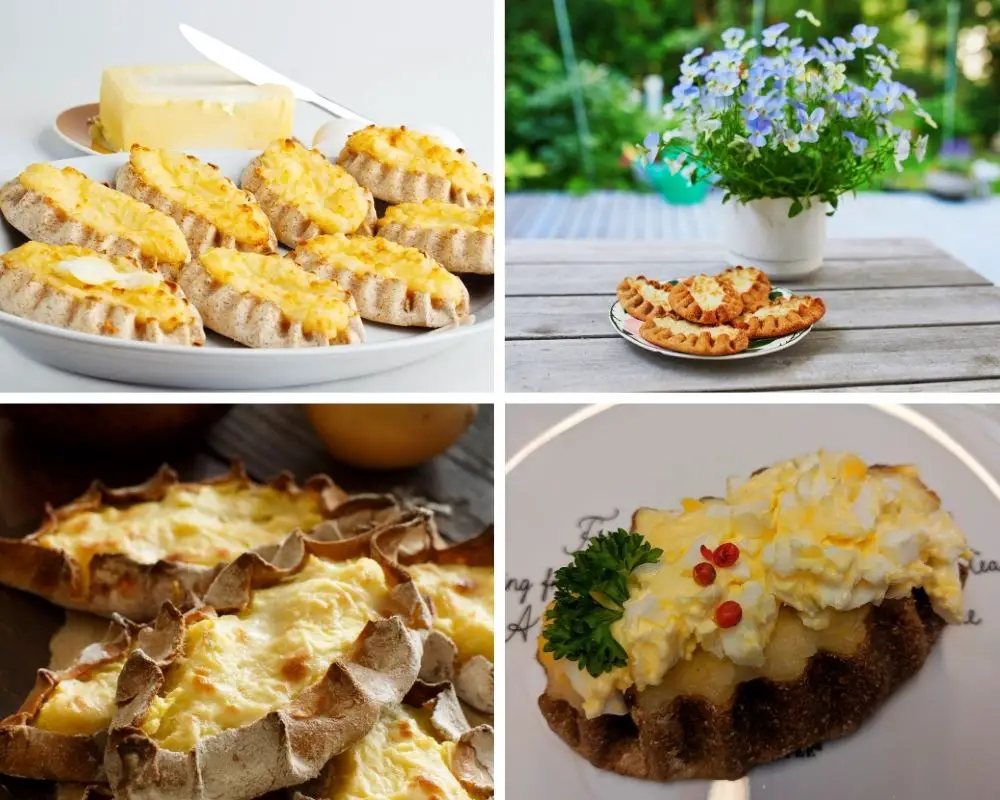 Karelian pastry or Karelian pie (karjalanpiirakka in Finnish) is a traditional Finnish dessert from the eastern region of the country that gained popularity across the whole country.
The oldest traditional pasties usually had a rye crust, but the North Karelian variant improved the consistency by adding wheat. The common fillings were barley and talkkuna, later potato and buckwheat. Nowadays the rice version is the most popular.
Finnish Sautéed Reindeer – Poronkäristys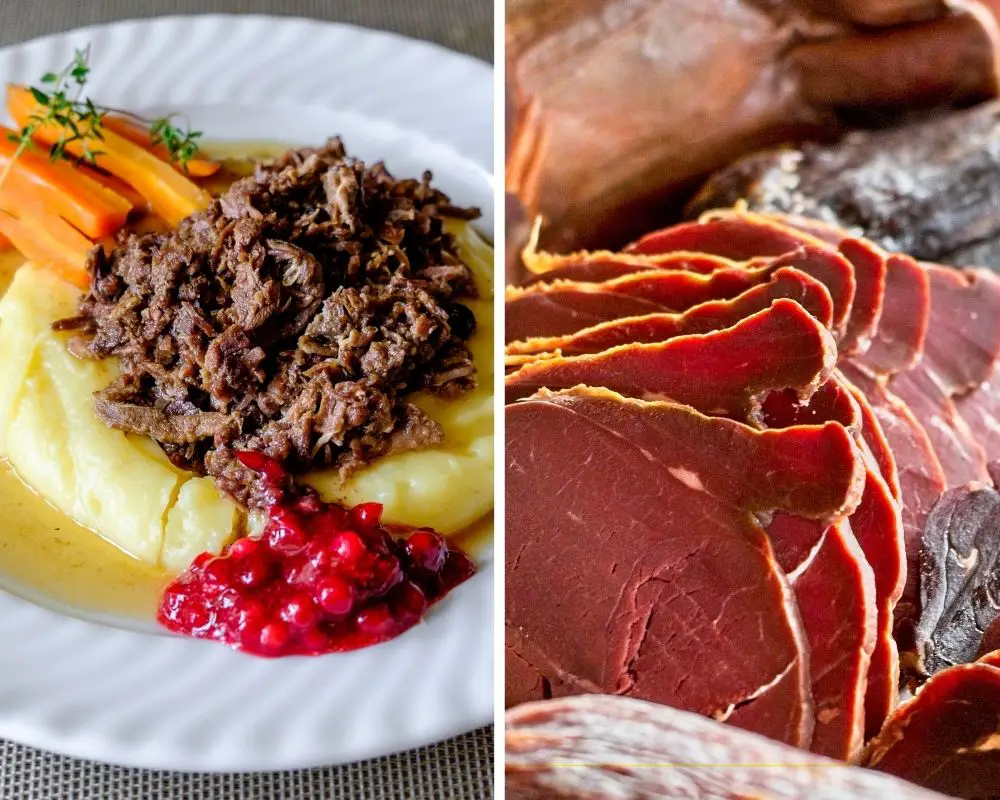 Sautéed reindeer (Finnish: poronkäristys) is one of the best known traditional meals from Lapland that is not only popular in Finland, but also in other countries of Lapland: Sweden, Norway, and Russia. It usually means a steak or the back of the reindeer, sliced thinly, fried in fat (traditionally in reindeer fat, but butter and oil are more common nowadays), spiced with black pepper and salt. Water, cream, and occasionally beer are added to prepare the delicious meal and it is cooked until it gets tender. The reindeer dish is served with mashed potatoes and lingonberry jam.
Finnish Smoked Salmon: Loimulohi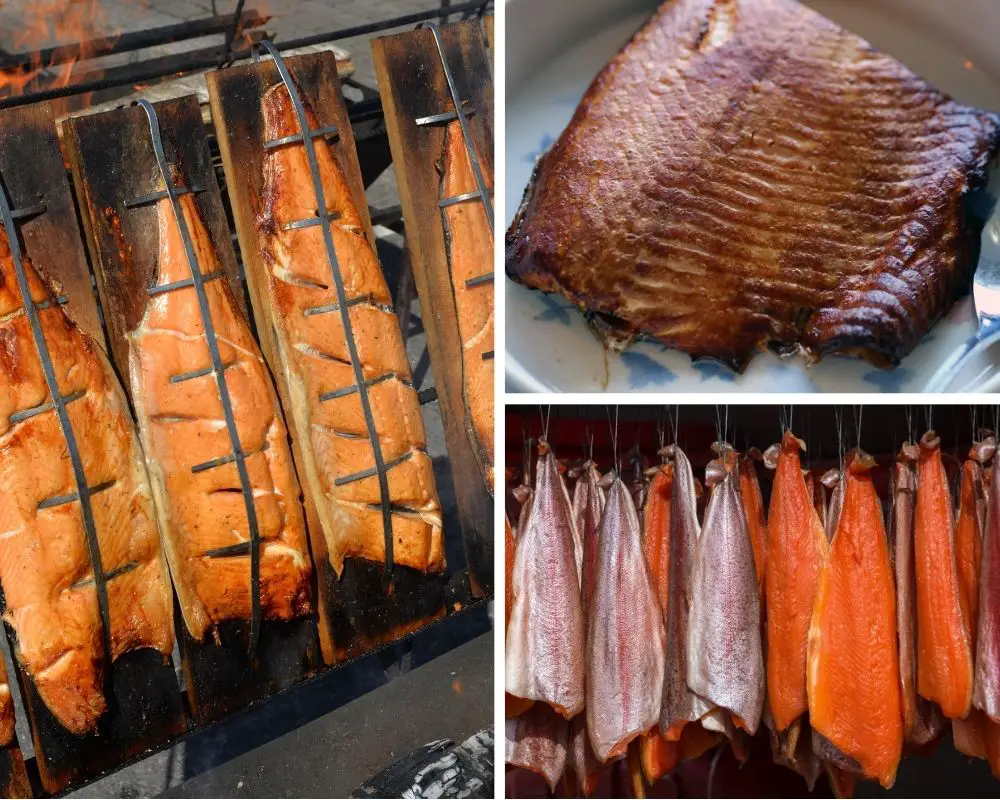 A traditional Finnish fish dish is smoked salmon. Traditionally, loimulohi, is prepared next to the fire on wooden planks (see the photos above). Besides salmon, trout are often treated in a similar way to preserve the fish for later.
It is an ideal meal for those who like the outdoors, but of course, you can bake smoked salmon in the oven as well. We wrote more about traditional Finnish dishes here.
Runeberg tart: Runebergintorttu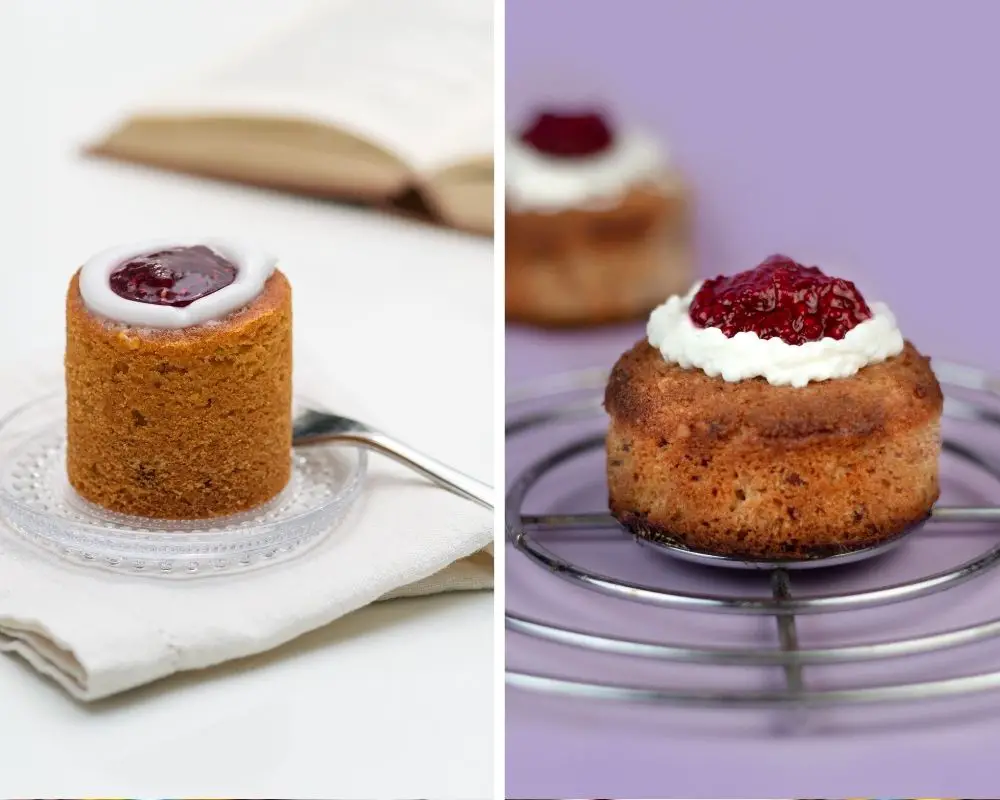 The Runeberg cake (Runeberginktorttu in Finnish) is a cylindrical pastry flavored with almond and arrack punch or rum. It is usually topped with raspberry jam surrounded by a sugar icing ring. There is a big ongoing debate about the best filling of Runeberg tart, almonds or jam? We prefer the latter one.
Mämmi: Traditional Finnish Easter Dessert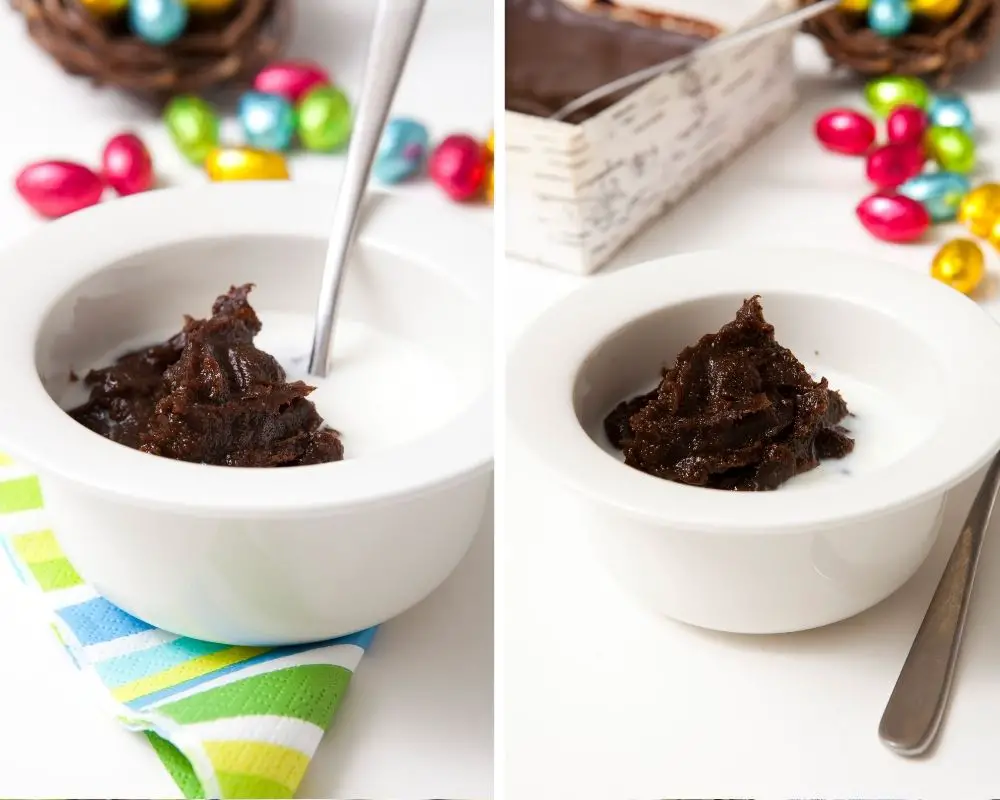 Mämmi, a traditional Easter dessert from Finland, is originally made of water, rye flour, and powdered malted rye, seasoned salt, and dried powdered orange zest. Traditional mämmi has an aromatic and sweet flavor, consisting of just 2% sugar or less, whereas commercially produced mämmi can contain as much as 20% sugar and therefore is much different in flavor, but as a foreigner who didn't grow up eating it yearly, I find it still an extremely salty and weird (nor offense, sorry 🙂 ).
You can top it with sugar, vanillin sauce, or milk to make it tastier. We wrote about how to prepare it HERE.
Salty licorice: Salmiakki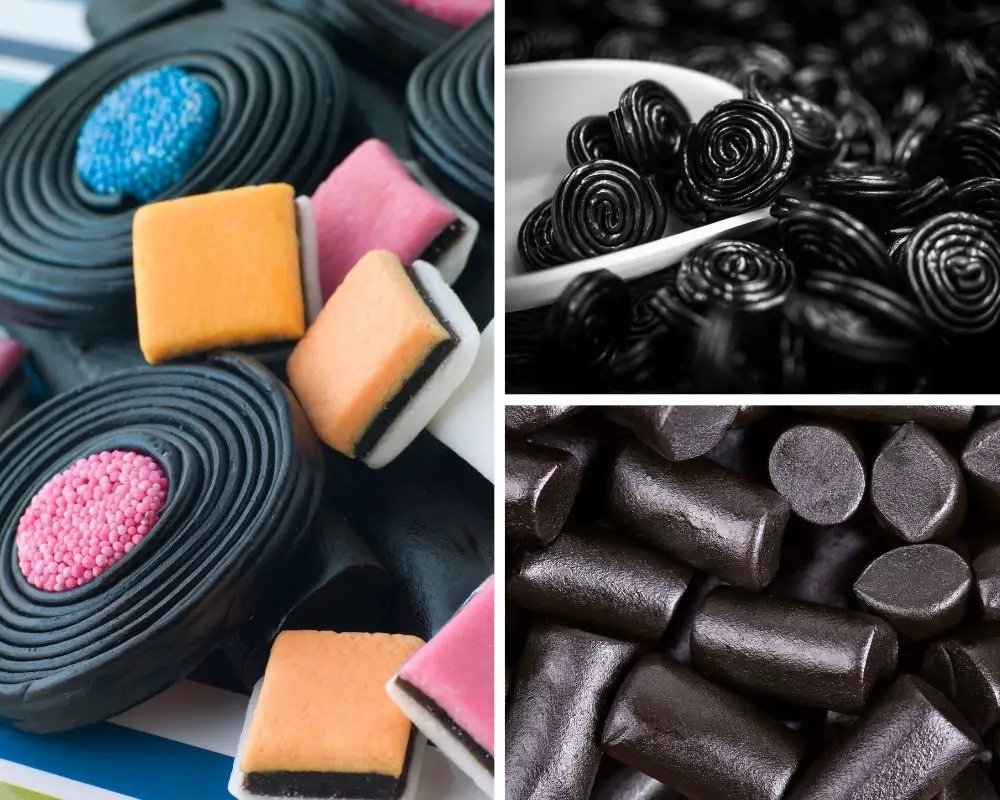 There is no Finnish food list without this gem: Salmiakki. Salmiakki is the name of Finnish salty licorice, that you either love or hate. Personally, I am in the group of the latter one, and I could compare the taste of to mämmi, but many adore it.
Besides the salmiakki candies, there are a huge variety of products flavored with salty licorice, I found them actually nice, as the taste is not so strong. You can buy ice creams, puddings, or chocolates with salmiakki flavor, but don't forget about salmiakki liquor or vodka.
If you visit Finland, don't forget to try something salmiakki, and let us know how you liked it!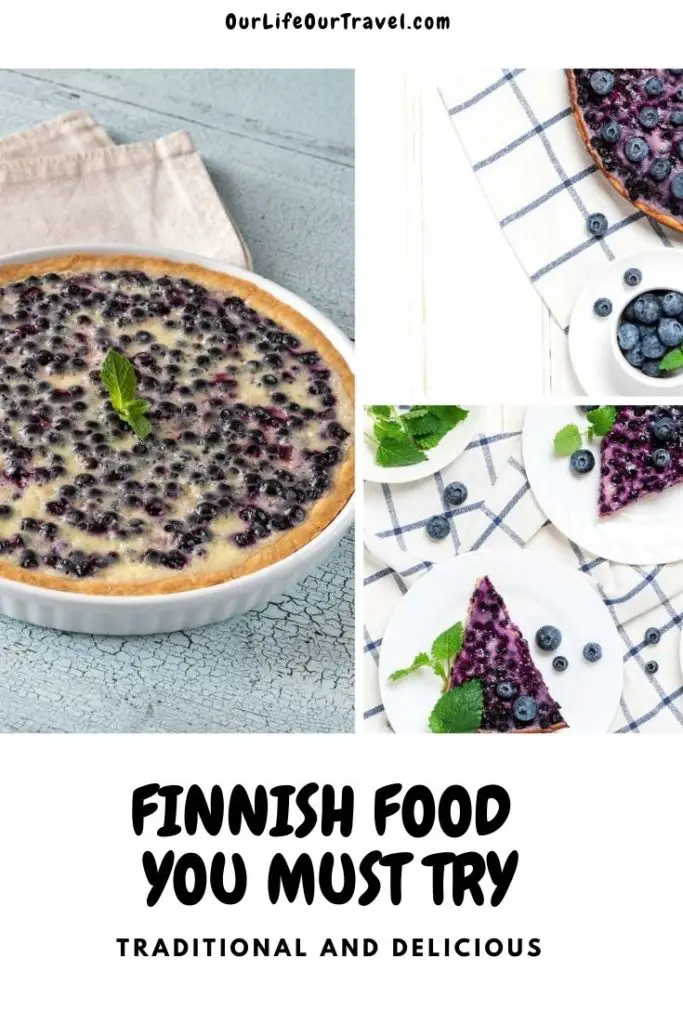 Sign Up NOW – it is FREE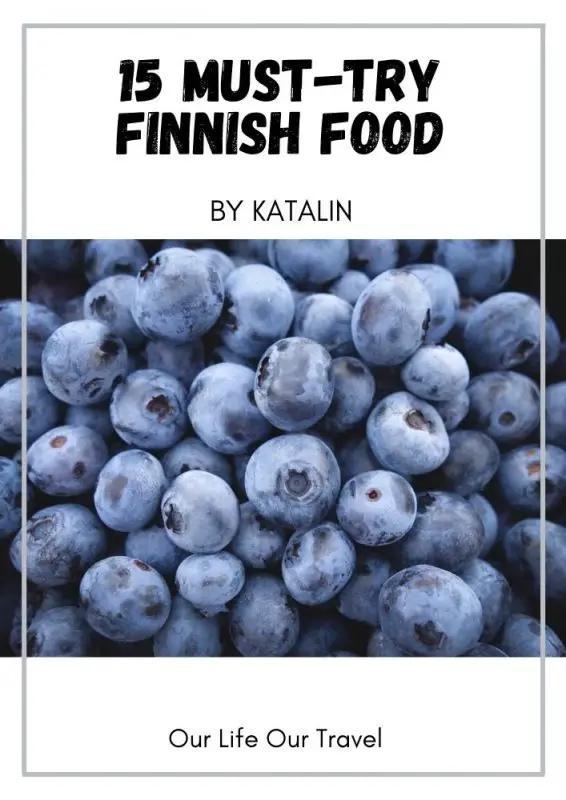 About the Author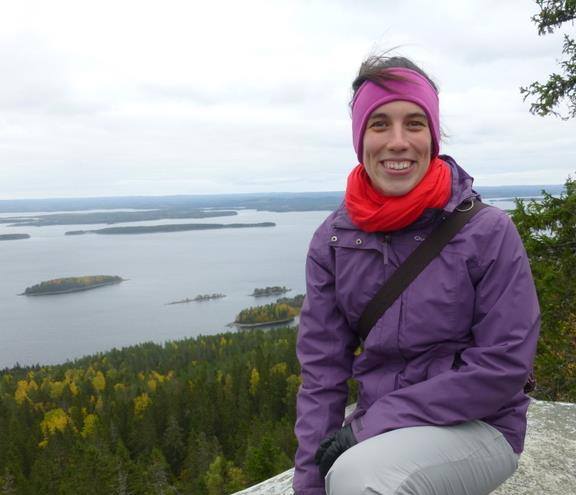 Katalin
Katalin is a Lapland-based outdoor enthusiast who loves hiking, road-tripping, and traveling with her family. She spends her free time far away from civilization in one of the national parks around the world, explores off-the-beaten-path places, or hops on a road trip with her kids in an RV.
Read more about her adventures and the blog.