2014 summer. It was their second time to be in Singapore, but the first for me. I missed the first Southeast Asian adventure in 2013 because I was enjoying Finland too much. But this time Katalin made sure I get on the plane and even took me as far as Sentosa island.
For general travel info, check out our Singapore Travel Guide as well!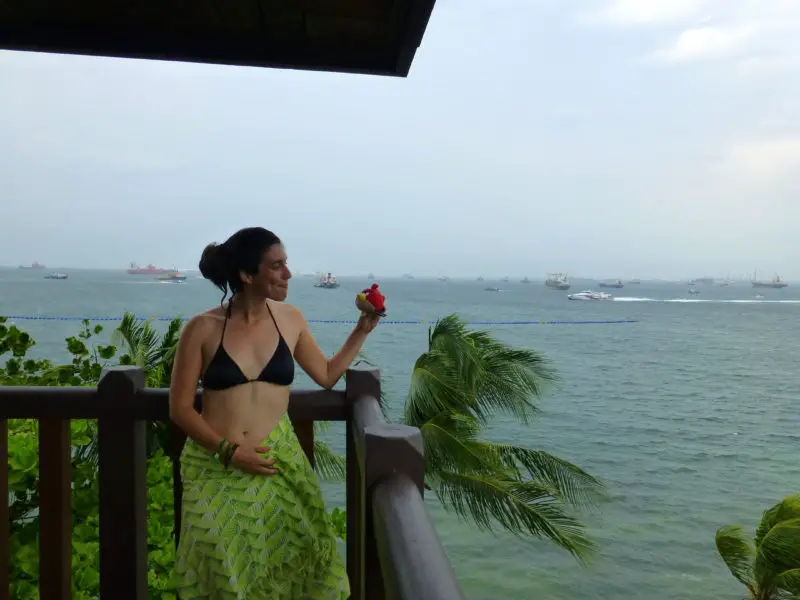 Again Singapore
Singapore became their favorite spot after the previous visit. Later, Karol started working there for 4 months, while Katalin just visited it again and again while learning surfing in Indonesia, exploring Taiwan and Malaysia. We had a lot of time to explore the country.
How to get there?
If you are in Singapore, just take the MRT to HarourFront, oh, I loved those smooth rides in the airconditioned trains! From  HarourFront have a walk or take the Express train to Sentosa Island. When you are at Sentosa, head to Palawan beach and find the little island there. You are close to the southernmost point.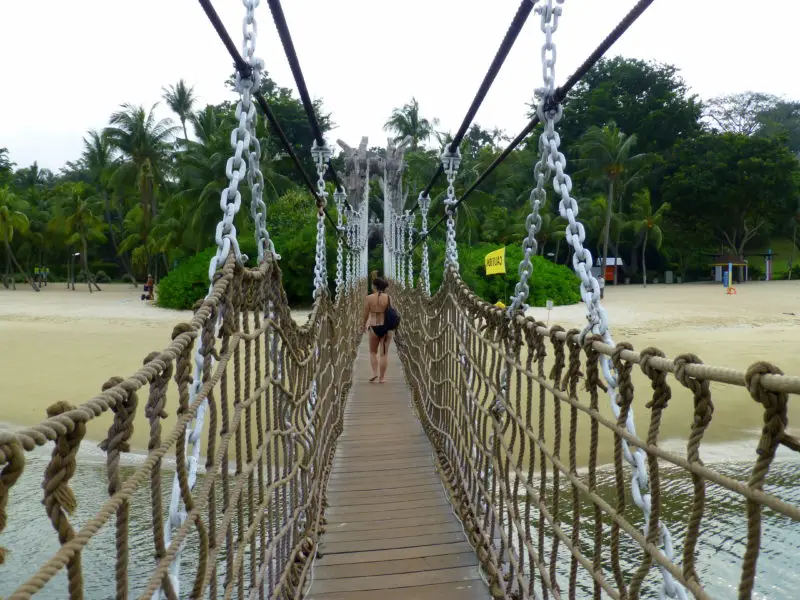 Sentosa: the southern point of continental Asia?
The bottom picture is from the most southern point of Singapore. It is funny that it is called the most southern point of continental Asia. Singapore is an island. This place is on Sentosa (another island) south of Singapore. And you have to approach it on bridges, so one could argue how continental it is. The look-out tower is on a little island away from the sandy beach. Anyway, it is an interesting place to visit, especially if you like observing freight ships arriving or waiting on the sea.
And did I tell you that the sea is hot! Even I got a short dip into it at Palawan beach!
– Birdie –
Do you consider it to the southernmost point of the ASIAN CONTINENT? I'm curious to hear your opinions!
11 Unique Things to Do with Kids in Singapore
Off the Beaten Path Singapore Attractions
About the Author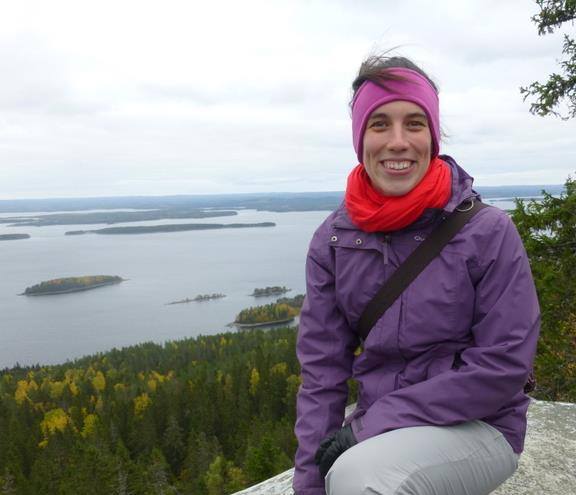 Katalin
Katalin is a Lapland-based outdoor enthusiast who loves hiking, road-tripping, and traveling with her family. She spends her free time far away from civilization in one of the national parks around the world, explores off-the-beaten-path places, or hops on a road trip with her kids in an RV.
Read more about her adventures and the blog.