After the pandemic, you and your pals are probably in need of some quality time together. And what better way to do so than booking a staycation together to catch up and explore a new area? There are plenty of places to visit across the UK that cater to all tastes and requirements so you can ensure a truly happy and exciting trip. From an adventure holiday in Scotland to a city break in London – you can easily try something out of the ordinary and make the most out of your quality time together.
A trip away is the perfect opportunity to make some new memories together, which can begin even on the journey there. Grasp your sense of adventure, book a group train ticket to save yourselves a bit of cash (and a designated driver), and get ready for a weekend jam-packed full of unique fun!
And just to give you a little inspiration, here are a few ideas for some unique weekends away.
Stay in a Treehouse
Nothing says unique like staying in a treehouse. There are several treehouses in the UK, equipped with luxury beds, hot tubs, and champagne. You can sit under the stars with a glass of bubbly and laugh the night away. Plus,  just think about the Insta pics you could post from a treehouse!
Go to a Farm
Sometimes the hustle and bustle of the city get a bit much. Take your friends away for the weekend and stay on a farm. You can often get glamping pods or a B&B-style room on the farm. You can enjoy the fresh air, autumn walks, and, if you're lucky, a little pumpkin patch.
Star Domes
Star domes are huge tents with clear ceilings that allow you to lie in bed and watch the stars go by in the winter sky. You can even get some star domes with a log burner inside to keep you toasty warm in the colder weather so Christmas trips are never out of the question. You could also go on a few hikes while you're away in the wilderness and enjoy a picnic in the fresh air.
Cabins
If your trip includes celebrations, you could also rent a cabin and deck it out with all kinds of decorations. Get balloons, champagne, pizza, and all the sweet treats you can carry. You could sit in the hot tub outside and have deep chats with wonderful views, or if it's just a bit too chilly, head inside and watch scary movies on the TV.
Stay in a Haunted Location
Scary staycations are perfect for this time of year. Why not be as brave as you can be and take a Halloween holiday and stay in a haunted hotel or castle with your friends. If the ghosts are a little on the quiet side, you could always play pranks on each other and practice those jump scares. If your trip happens to be in October, why not dress up in Halloween costumes one night to make the weekend super seasonal!
So what are you waiting for? Get some of your best friends together and have one last hurrah before the stress of the festive season sets in!
Cover photo: Matthew Harwood @ Unsplash
About the Author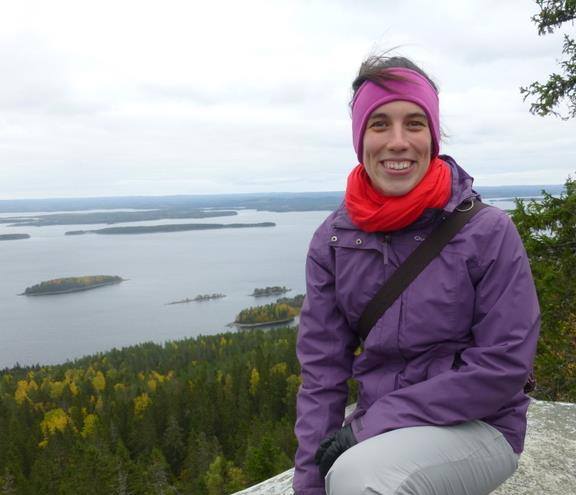 Katalin
Katalin is a Lapland-based outdoor enthusiast who loves hiking, road-tripping, and traveling with her family. She spends her free time far away from civilization in one of the national parks around the world, explores off-the-beaten-path places, or hops on a road trip with her kids in an RV.
Read more about her adventures and the blog.