When you think of hiking in Japan, you might imagine a highly rural activity, complete with camping and days on end away from the city, in addition to majestic views and crisp air. In Japan, however, the manmade and the natural often co-exist, which is great if you want to hike without truly roughing it.
Whether you're searching for hiking near Tokyo or seek easily accessible day hikes from other cities in Japan, you're sure to find an excursion in the list below that matches your skill as a hiker and the scenery you want to enjoy. The greatest difficulty, in fact, might be choosing only a few to tackle! You can find many of these among active Japan tours.
Hikes from Tokyo
Mt. Takao
This is probably the most popular option for hiking in Tokyo, for a few reasons. Beyond the fact that it's a direct trip from Shinjuku on the Keio Takao line, it offers views both of Tokyo's city center and, on clear days, of Mt. Fuji. Even better, you needn't be a skilled hiker in order to enjoy Mt. Takao. In fact, thanks to the cable car that runs from Kitoyaki Station, you could hike up (90-120 minutes one-way) and ride down!
Mt. Tsukuba
Another of the Japan hiking trails near the capital will take you to Mt. Tsukuba, which sits on the other side of Tokyo from Mt. Takao, in Ibaraki prefecture not far from Narita Airport. Among the highlights of this mountain is that it's also home to a shrine, which means that you can get a cultural experience along with your natural one. Though it looks imposing from ground level, a hike to one of Mt. Tsukuba's two peaks (yes, it has two!) only takes about an hour each way.
Jigokudani, aka the Monkey Onsen
If you're looking for hiking in Japan Alps but don't plan to sleep in a place like Nagano or Matsumoto, you can have this experience from Tokyo. Literally translated to "Hell Valley" in English, Jigokudani is an onsen hot spring that's home to a family of now-infamous red-faced macaques. Once you arrive at the "Snow Monkey Park" station, which is about 2.5 hours from Tokyo by Shinkansen bullet train and bus, the hike to the top will take you about 45 minutes.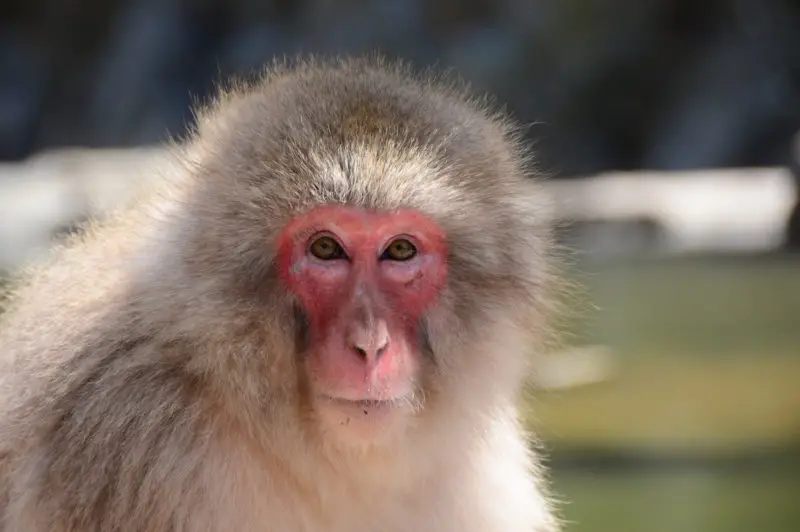 Hikes from Kyoto and Osaka
Fushimi Inari Shrine
Some of the best hiking near Kyoto is actually right within the city center, which is great if you don't have a lot of time. When you visit Fushimi Inari Shrine, in fact, you're killing two birds with one stone. Not only are the shrine's orange torii gates among the most iconic attractions in all of Japan, but the views as you follow the trail up the mountain can't be beat. Inari Station is about five minutes from Kyoto Station by local train; the hiking trail will take you about 90 minutes each way if you follow it all the way.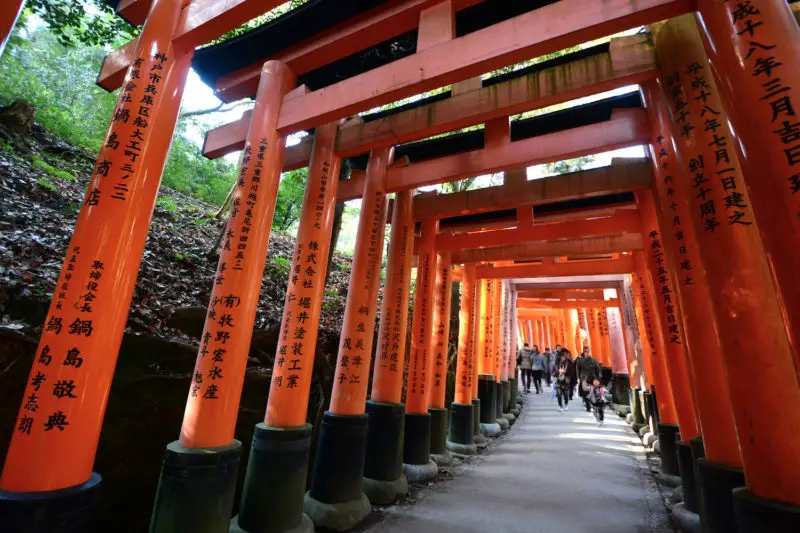 Mt. Daimonji
Another opportunity for hiking in Japan that gives you an excellent view of Kyoto city is Mt. Daimonji. In fact, you might argue that the view here is slightly better than the one you find as Fushimi-Inari, even if there isn't a shrine of any note. At least not at the top: The starting point of the Daimonji hike, which requires just an hour round-trip, is the stunning Ginkakuji, which is also known as the "Silver Pavilion." This is also a great place to walk the Philosopher's Path, a flatter trail that heads southward toward Kyoto's city center.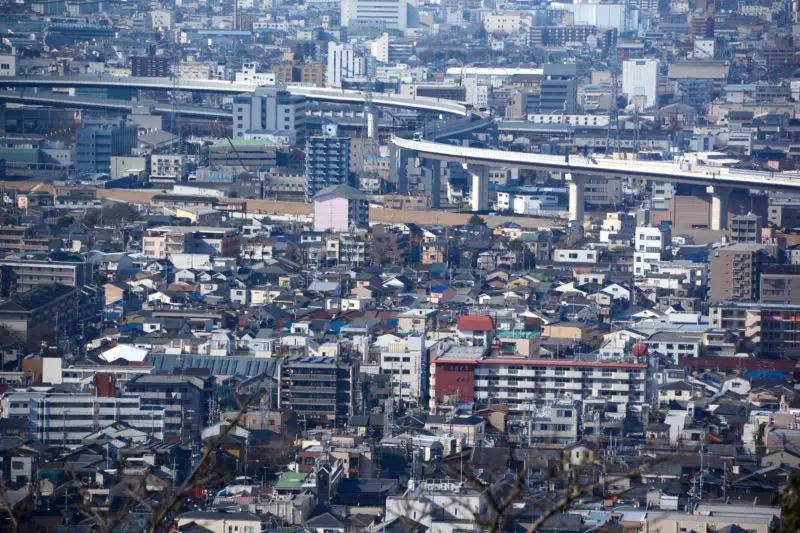 Koyasan Hike
Although you probably won't have time to get all the way to the Kumano Kodo trail and the iconic "Waterfall Shrine" of Kumano Nachi Taisha, you can enjoy hiking in Wakayama Prefecture on a day trip from Kyoto. Specifically, set out early for Kudoyama Station, which you'll access by transferring to the Nankai Koya line at Namba Station in Osaka. From Kudoyama, the 20-km hike to the top of Mt. Koya (Koyasan in Japanese) takes 5-6 hours; you can ride the Koyasan Cable Car (which is actually a funicular railway) back down the mountain.
Hikes from Hiroshima
Mt. Misen, Miyajima
Most people take a Miyajima day trip from Hiroshima to enjoy the beauty of the floating torii gate of Itsukushima Shrine, or to feed the small population of deer that lives on the island. However, you can also disembark the ferry from the mainland and hike to the top of Mt. Misen, which takes just 1-2 hours but provides you with an absolutely incredibly panorama. During sakura season in spring, your trip up the mountain will be especially beautiful.
Okunoshima, aka Rabbit Island
Although it's far from one of the best hikes in Japan, the easy trail on Okunoshima island is certainly among the most unique. That's because this island, which sits just across the way from the port of Tadanoumi a couple of hours east of Hiroshima, has more rabbits and humans. When you arrive at the island but before you start hiking, make sure to buy some rabbit food so you can make a good impression with local residents.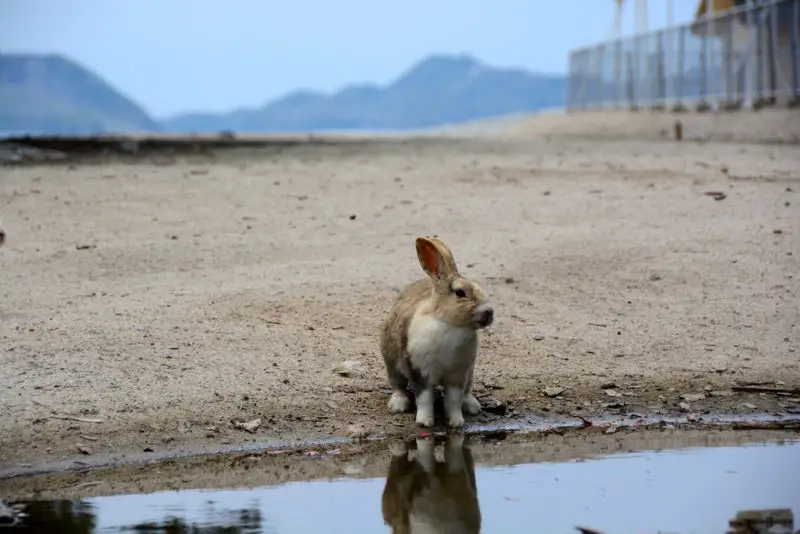 Mt. Noro
If you're looking for a more difficult hike during Hiroshima and don't mind devoting all day, ride a JR train to Akikawajiri station. Here you'll find Mt. Noro, which is remarkable not only because of the 4-5 hours you'll need to trek to its 800-meter viewpoint and back but because of the panorama you enjoy from the top. You can actually see across the Seto Inland Sea on a clear day, which can make for a worthy substitute for Shikoku hiking if you're not able to visit that island on this trip.
Other Day Hikes in Japan
Whether you're on the lookout for Hokkaido hiking or want to go on treks on islands like Kyushu and Shikoku, there are plenty of options. From Sapporo, for example, I like to hike in the thermal fields of Noboribetsu, while the Iya Valley is accessible in a day from the Shikoku cities of Tokushima and Takamatsu.
Options for trekking in Japan on Kyushu island are even more numerous still. From Kagoshima in the south, you can take a day trip to the three-peak volcano of Sakurajima, while Mt. Inasa is accessible from cities in the north and center of the island, like Fukuoka and Nagasaki.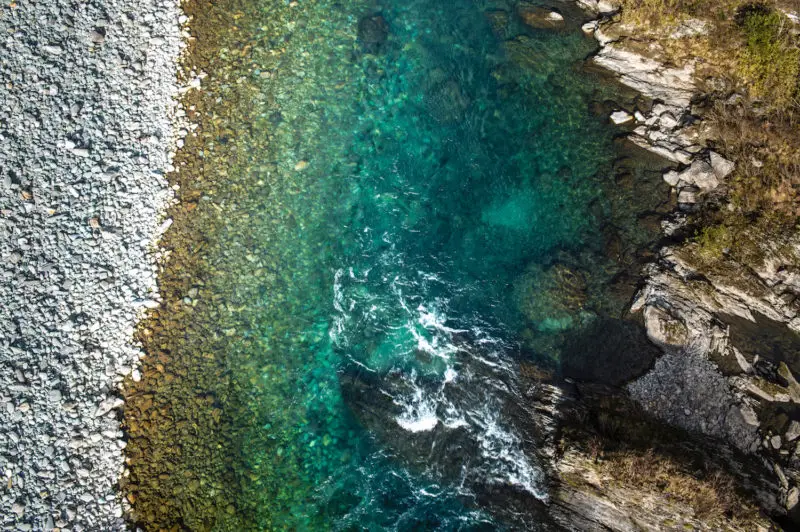 The Bottom Line
Hiking in Japan doesn't have to take you far away from civilization, as these easily accessible jaunts reveal. Whether you're looking for viewpoints over cities like Tokyo and Kyoto, or want to get up-close and personal with Japanese wildlife, you can immerse yourself in nature during the day, and sleep in a city hotel at night. So, go ahead and eat all the sushi, tempura and ramen you want—you're definitely going to burn some calories on your next trip to Japan!
Robert Schrader is a writer and photographer who launched Japan Starts Here to inform and inspire any trip to Japan. Follow his upcoming journeys around the country, which will see him enjoy the fall and winter seasons in the Kansai and Tohoku regions respectively on Facebook, Instagram or Twitter.