We love road tripping, so after a few days of stay in Tirana and hiking in the Albanian Alps, we decided to drive along the coast and enjoy beaches and bunkers along the spectacular Albanian coastline before exploring Lake Ohrid and its surrounding. Hard to decide which is the best beach in Albania. The northern beaches are wide and busy, while on the south, most of them tiny, have their own bay, and you can enjoy the tranquility.
This post may contain affiliate links. 
Durrës and the seaside of the north
We started our coastal trip at Durrës and headed south later. During the last years, many hotels, resorts, and every kind of tourism complex were built along the shore in and near many bigger settlements. For example, Durrës (Durras) reminded me of Italy: hotels, restaurants, and umbrellas wherever you look. When I write Italy, I mean the time when I visited it in the '90s. The same old, used sun-benches and umbrellas appeared here on the coast. The only reason we are planning to visit it more times as it is the closest beach to us. If you have an opportunity to choose, go anywhere else. This time we didn't stop there.
Only a small piece of the sandy area left for visitors like us, who just wanted to lay down on their towel or use their own beach umbrella. 
The ancient ruins of Apollonia
Our first stop was in Apollonia, the ruins of an ancient Greek city. Romans were also using it until in the 5th century, an earthquake destroyed it and got totally abandoned.
This visit was pretty disappointing for me. Compared to the entrance fee, we did not see much. The ruins are scattered around in a huge area (which basically you can easily walk in accidentally as well). The sun shone strong, and you won't find many shadows beside the coffee and the museum. The top sight of Apollonia was the museum where the best-preserved statues and tools were kept and the little chapel there.
Vlorë: beaches and hotels under construction
Vlorë (Vlore) was our next destination. The surrounding of the city is either under agricultural use or construction. We could even observe how they prepare the new and sandy beaches and walking ways near the new hotels. The view is amazing. The water is much cleaner but still was very similar to Durrës. The only difference that here they just started to demolish the little cute houses to build a 2 by many lane road and new hotels.
We had the idea to look for some sleeping place nearby, but several people and buildings didn't really satisfy us. We drove to Orikulum, which is a nearby peninsula that seemed empty based on the maps. The only problem was the naval base, Pasha Liman, which was still in operation there. It started to be dark, so we didn't want to spend too much time figuring out if there is any way around/through. We assumed not. We spent some time on the beach taking pictures (here there were no hotels) and then decided to spend the night around the Llogara National Park.
Surprisingly, the traffic was much better outside of the capital, except for 'small' problems, like cars driving without any lights on even during the night. We drove on a curvy coastal road when on the opposite lane, a black car (expensive Mercedes) has passed us. Hurrah! We decided to stop driving immediately.
Llogara pass and the amazing southern coast
The coastline in Southern Albania was wild with all the steep rocky shorelines, winding roads, and hills everywhere.
I planned to swim at every beach I like on the beautiful coast. It worked out pretty well. The morning swim took place near Dhërmi (Dhermi), just under the Llogara pass. It was one of the emptiest beaches we came across – despite the brand new road which leads there. Probably it was still early season, and most people spend the weekend mornings still in bed. We met two people traveling by camper who spent the night there. When we got bored with the crystal colors of water, we could simply turn around and observe the vast block of Mount Çika above us.
Albania and the famous bunkers
And the bunkers!!! We already passed many, but I couldn't wait to spot the first bunkers on the coastline. Hoxha built about 700.000 bunkers (edit: according to official Albanian statistics we have seen, only 170.000) across the country during his 40 years of ruling. It required a lot of concrete and labor, and they were never in real use. After the communist collapsed, they got a new function (e.g., cafe, bar, accommodation, storehouse, shelter, etc.), got abandoned or demolished. Although most of them are demolished by now, you still cannot go anywhere without seeing them. We saw them in the cities, on beaches, in schoolyards, in private gardens, and so.
*, READ more on the BunkArt Museum and Tirana *
The Castle of Port Palermo
Porto Palermo was our next destination for two reasons. The Castle of Porto Palermo (Kalaja e Porto Palermos), built by Ali Pasha, looks great. It is in pretty good shape too. We had amazing weather, and the older man who sold tickets even speaks a few words in Hungarian! The other sight is the closed naval base with its submarine (or fast attack craft) tunnel, which was also built during Enver Hoxha's times. It is kind of abandoned but still guarded, so I only took pictures from outside. The beach was small, dirty, and full of people from minibusses, so I skipped the swimming part.
Another favorite beach: Borsh
The second favorite beach, in Borsh, was the next stop and also a perfect place for the night – except the ongoing party in the nearby hotels. The way to the beach goes through olive gardens full of goats and donkeys. I really enjoyed it. The water is crystal clear, few people were around fishing or beaching, and only a camper stayed the night over there in our tent. We picked our spot far away from the hotels. Only one camper was nearby. Unfortunately, we still heard the party going on around the hotels during the night, and cars were passing on the shore road as well. Besides this smaller dissatisfaction, the stay was perfect. Probably if it weren't a Saturday night, it would have been totally calm.
Off-the-beaten-track seaside: Bunec & Lukova
A friend of mine also suggested Bunec beach, but it seemed quite busy, both with tourists and locals, but I agree that it has a great location. Also, a lot of new buildings were built there in the last years. Lost its remoteness. And we didn't even see any bunkers. The following steps were in Lukovë and Saranda.
Saranda is not the best beach
Not for us. Saranda is touristy and built-in. It is too close to Greece, Corfu, and Butrint, a UNESCO site which we also visited later, and attracts visitors as it is cheap. 
Visit Albanian beaches now
If you dream about yellow sand, probably better to choose another country. Karol was pretty disappointed as he expected that kind of beach. Probably I should have warned him.
In case you are planning to come to Albania, I'd suggest it immediately! Really. Everything is building up so fast. It will be harder and harder to find remote beaches on the beautiful coast. Of course, if you don't plan backpacking, but you want to stay in a hotel and swim with other people, then it will be a good and cheap destination for a couple of years for sure!
Road Trip Essentials for Albania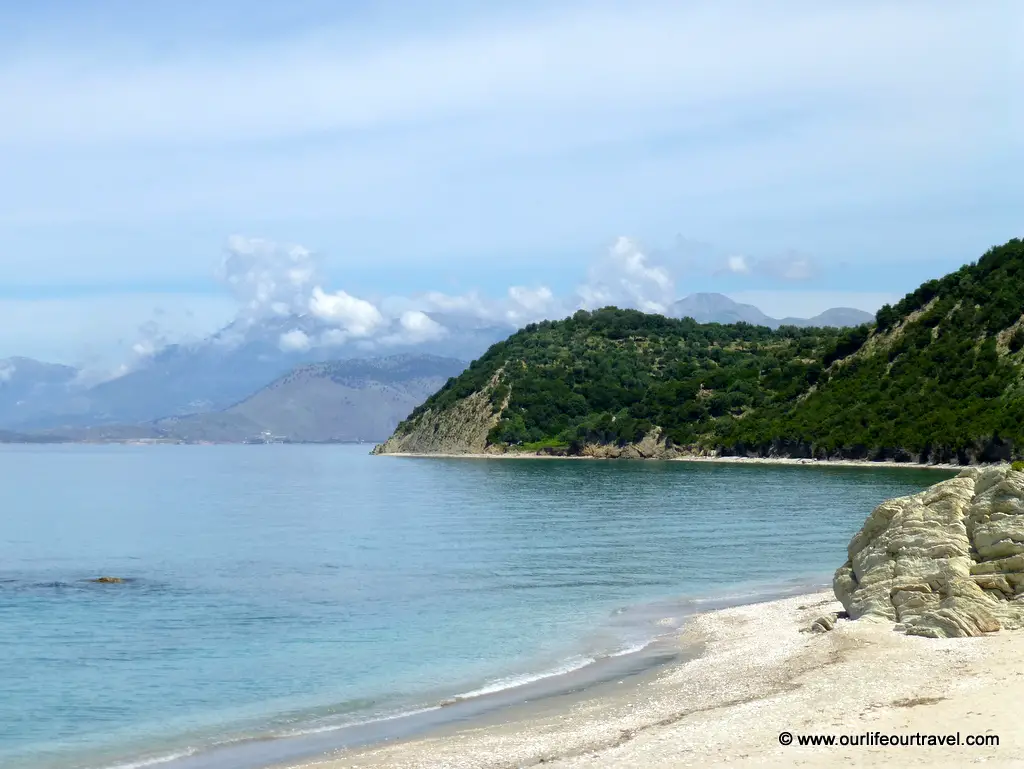 Road Trip on the Albanian Coast: Our Favourite Beaches
Check out the best beaches in Albania! The list contains our favorite stops along the coast too. Weather sunbathing and water sports, or visiting cultural sight, this guide is for you! [Updated in 2019]
Travel Resources
There is nothing better than a relaxed holiday. To ensure your rest, make sure you reserve and book your accommodation and transportation in advance of your trip.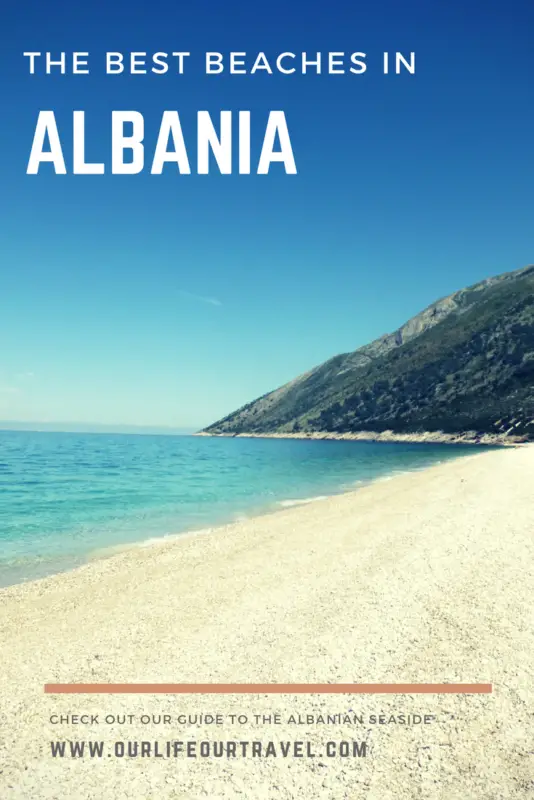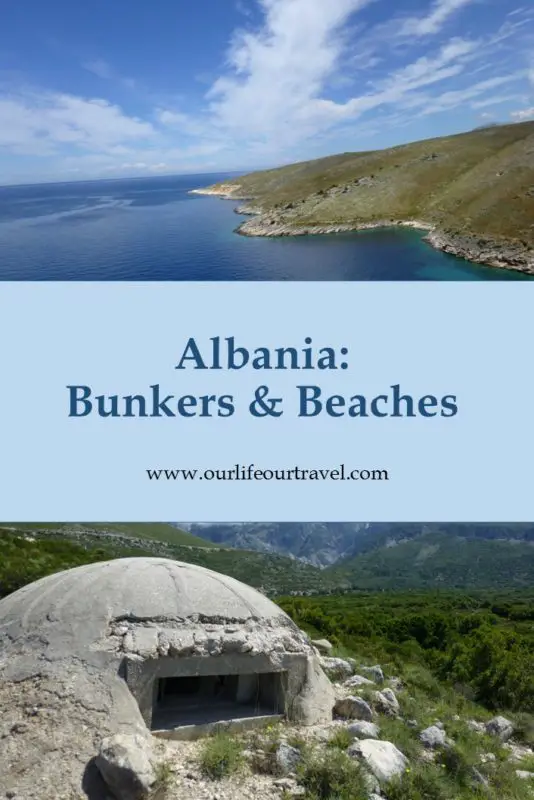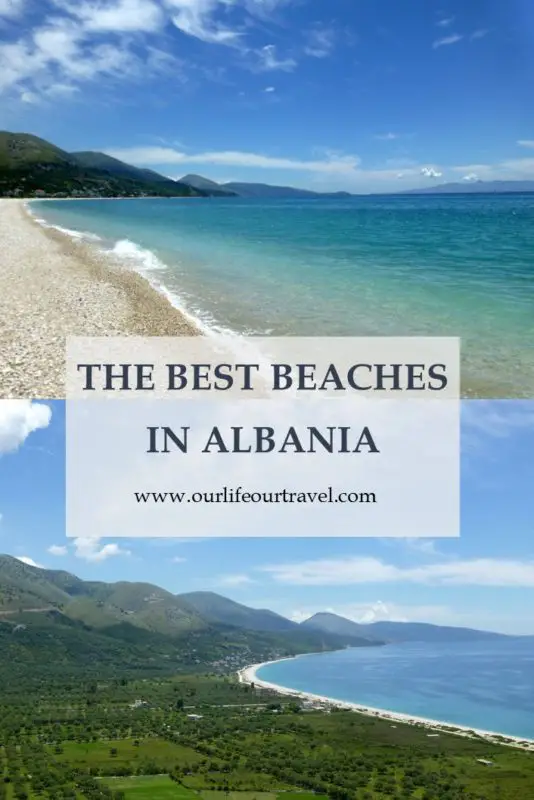 About the Author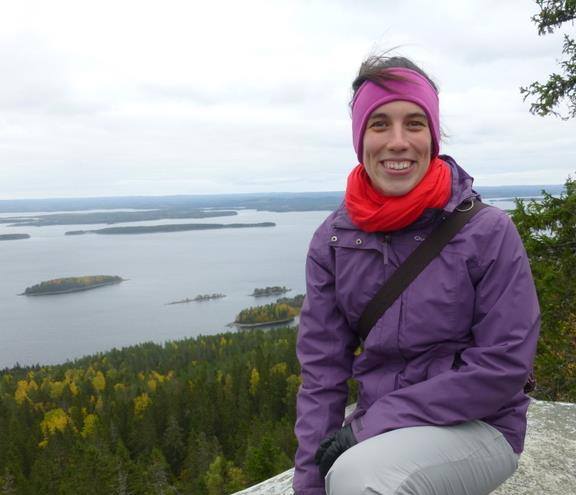 Katalin
Katalin is a Lapland-based outdoor enthusiast who loves hiking, road-tripping, and traveling with her family. She spends her free time far away from civilization in one of the national parks around the world, explores off-the-beaten-path places, or hops on a road trip with her kids in an RV.
Read more about her adventures and the blog.