Who loves road tripping? We sure do. Although most of the time we travel in Europe or Asia, while staying in Vancouver, Canada, we had the opportunity to explore America and go on a couple of amazing road trips in the United States as well. Seattle, San Francisco, Las Vegas, the Grand Canyon, and the Death Valley were all on our route. These, without a doubt, are some of the best road trips in the US, but we would like to show you plenty of more options to choose from.
In the following post, we have collected with fellow travel bloggers the most spectacular drives and the best US road trips to inspire you – many of them are still on your bucket list.
Road Trip to Cascade Lakes Scenic Byway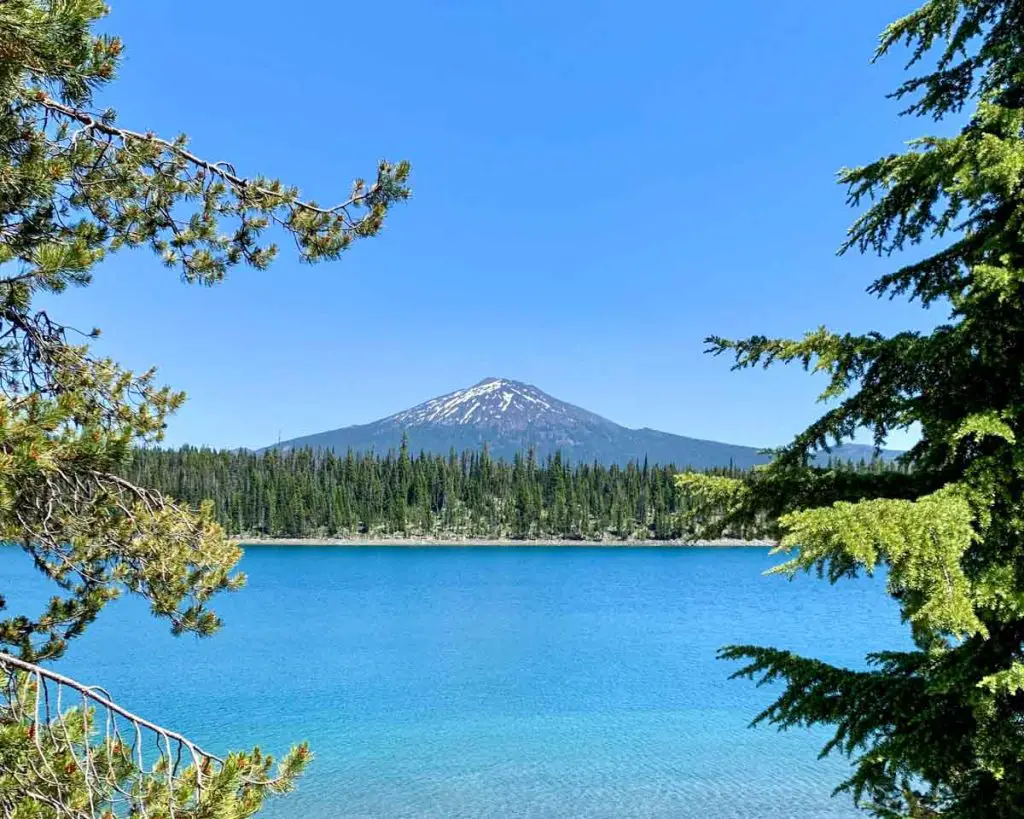 The road trip from Crater Lake to Bend via the Cascade Lakes Scenic Byway is only a 4.5-hour drive but the beauty you will experience will make you want to spend a few days exploring the area. Starting at Crater Lake, you will have a chance to visit the deepest lake in the USA at nearly 2,000 feet deep. It was created more than 7,000 years ago when Mount Mazama collapsed. The resulting caldera, fed only by snow and rainfall, has incredibly clear water that is the deepest shade of blue.
The highlights of the route: Crater Lake, Totekee Falls, Sparks Lake, Benham Falls
Next up is Totekee Falls, a stunning basalt column waterfall that is only an hour away and less than a mile hike. It is reminiscent of waterfalls in Iceland. After Crater Lake and Totekee Falls, you won't believe there is so much more to see but you are about to enjoy the Cascade Lakes Scenic Byway, which is full of beauty and fun.
You will pass by many lakes but Sparks Lake is a must-see and favorite of locals. It's a great place to kayak, stand up paddle, or just relax on the shore. Another favorite nearby is Hosmer Lake. As you finish making your way to Bend, you will definitely want to stop at Benham Falls. It's a section of Class 5 rapids from the Deschutes River.
Once you make this trip you will realize that the Oregon Scenic Byways are filled to the brim with beauty, adventure, and things you want to see like Tumalo Falls and the Blue Pool, which are also great spots nearby. Bend is a city full of active people that spend their free time enjoying the natural landscape in Central Oregon.
When is the best time to go?
Spring for wildflowers, summer for lakes, waterfalls, and summer sports, fall for fall foliage, winter for skiing.
Jen – The Evolista
New York State Road Trip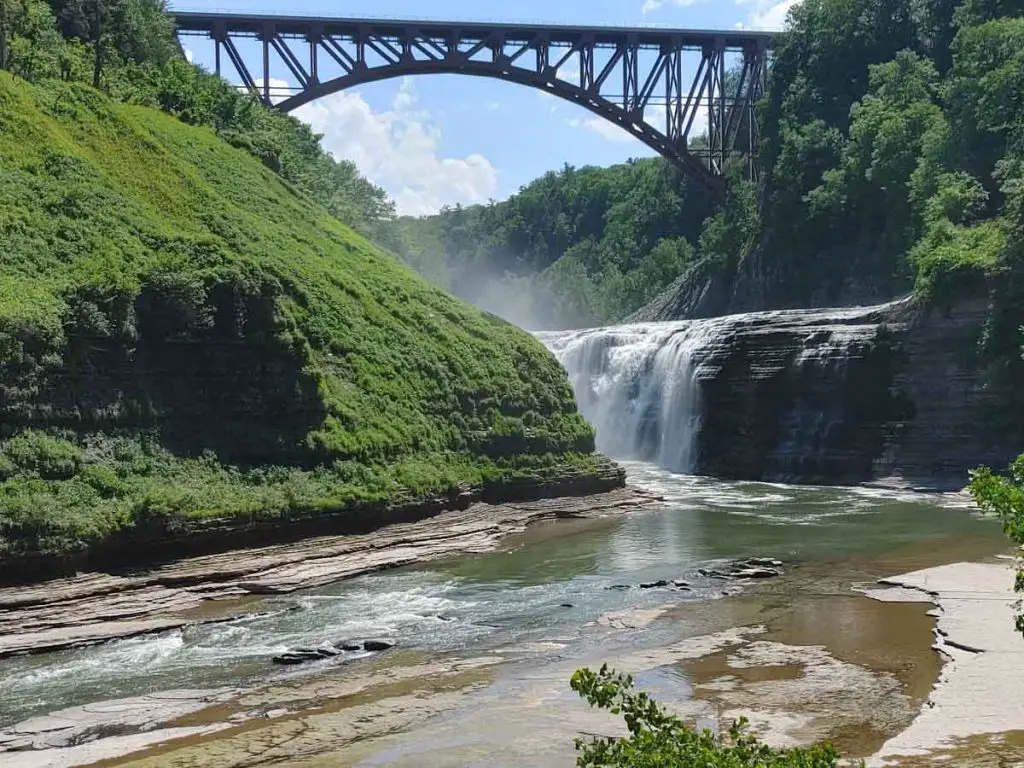 A road trip from New York City to Buffalo is full of history, culture, fun, and nature. First, be sure to check out some of the top sights in NYC. Visit the Statue of Liberty, remember the tragic events of 9/11 at the 9/11 Memorial and Museum, view the city from above at the One World Observatory, and spend some time shopping at Time Square. 
Your next stop will be Albany, New York's capital. Visit the Capitol Building, take a Dutch Apple cruise, and explore Washington Park. Combine this visit with a stop at the nearby Saratoga Springs for some horse racing and spring hunting. Next, you will find yourself in the Ithaca area where you will find a plethora of waterfalls. Be sure to visit Watkins Glen State Park and hike the gorge or visit one of the many state parks in the area. Robert Treman State Park is a great option with a waterfall and swimming hole. 
Next, visit Rochester and Letchworth State Park. In Rochester you can visit some historic sites, including The George Eastman Museum and the Susan B. Anthony home. For some outdoor fun visit the Ontario Beach Park or Highland Park. Your next stop will be the final destination: Buffalo. In Buffalo be sure to grab some spicy Buffalo Wings, walk along the canal side, visit the Buffalo Zoo, and view the mighty Niagara Falls. 
For some truly stunning views, visit the area in the fall. You will be greeted with some cooler weather, perfect for hiking,  and some gorgeous fall foliage.
The NYS road trip is great for families and adults-only travelers.
There are plenty of family-friendly attractions along the route and those that only the adults can enjoy. It is a great road trip for anyone!
Melissa – Navigation Junkie 
The Ultimate Colorado Road Trip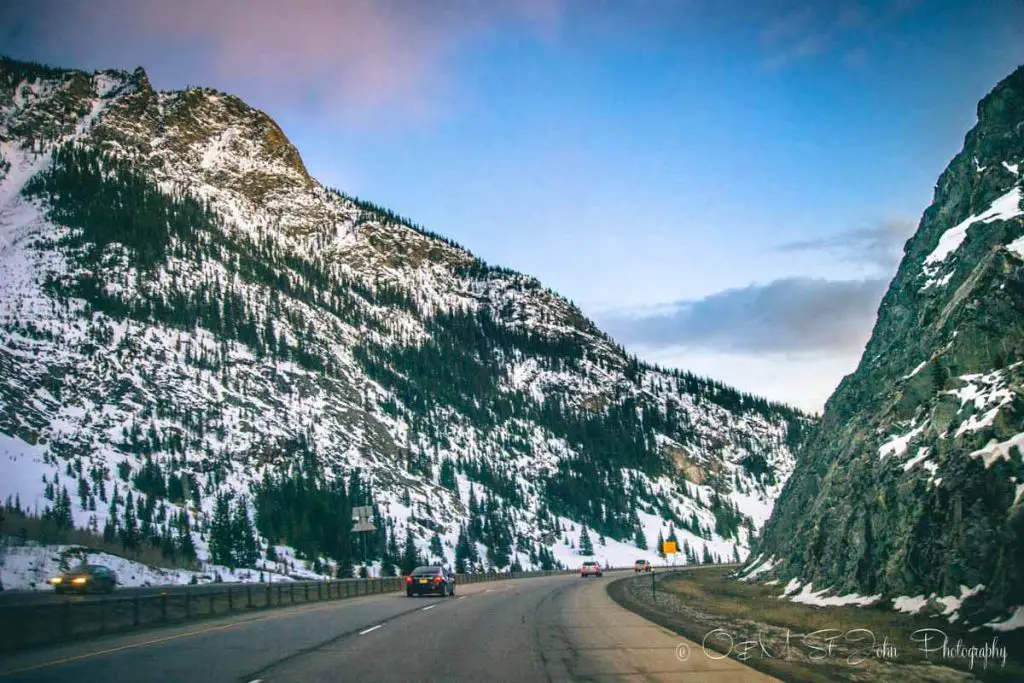 If you want to experience the beauty of the inland USA then Colorado definitely delivers. This spectacular road trip encompasses some of the best that America has to offer. From historical sites to mountain peaks and charming towns. 
Boulder is a hip mountain town with plenty to offer in terms of shops, street performers, and restaurants. It has a thriving craft beer scene and a plethora of trails to explore just outside the city.
Mesa Verde is a UNESCO site and one of the highlights of a Colorado road trip. It contains the ancient dwelling remains of the Pueblo people. There are a number of viewpoints for a birds-eye view of the park's biggest settlement, guided Ranger walks, and a comprehensive museum to learn about the history of the park and its former occupants.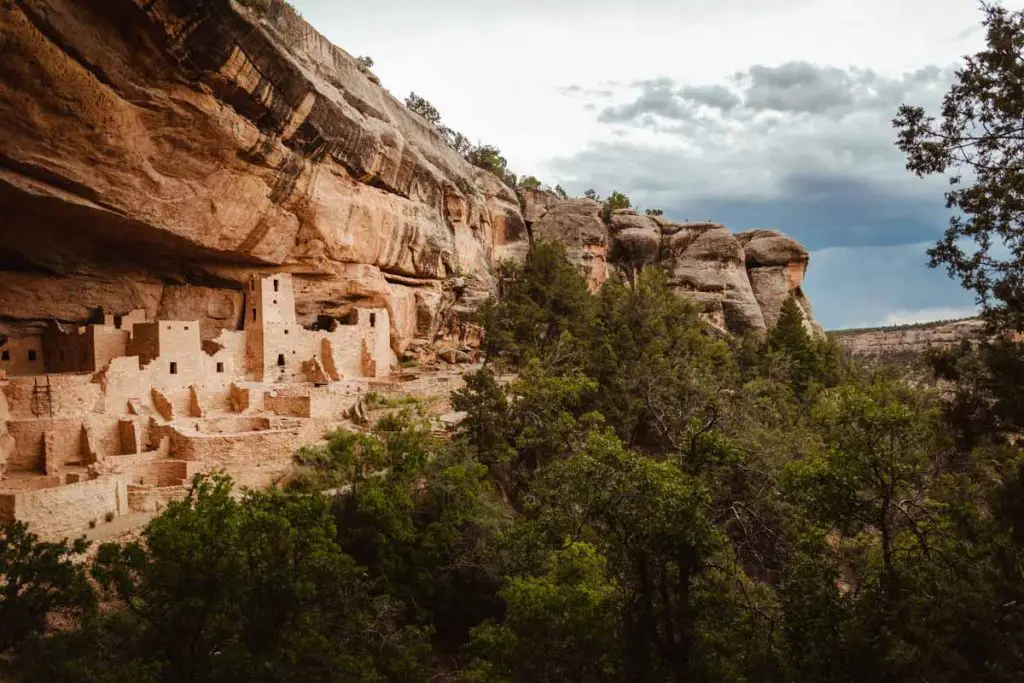 The area around Colorado Springs is really spectacular. The Garden of the Gods encompasses 1300 acres of other-worldly landscape. Stop at the visitor center for a map and explore one of the park's many hiking trails.
One of our favorite towns was Ouray. This charming mountain town has been called the Switzerland of America for its picturesque beauty. While you are there, chat with friendly locals, take a dip at one of the area's geothermal spas, and explore the shops on the main street.
All in all a Colorado road trip is a memorable experience. Especially if you like the outdoors, this road trip is for you!
Oksana & Max – Drink Tea & Travel
Road Trip US West Coast: From Los Angeles to San Francisco Through Big Sur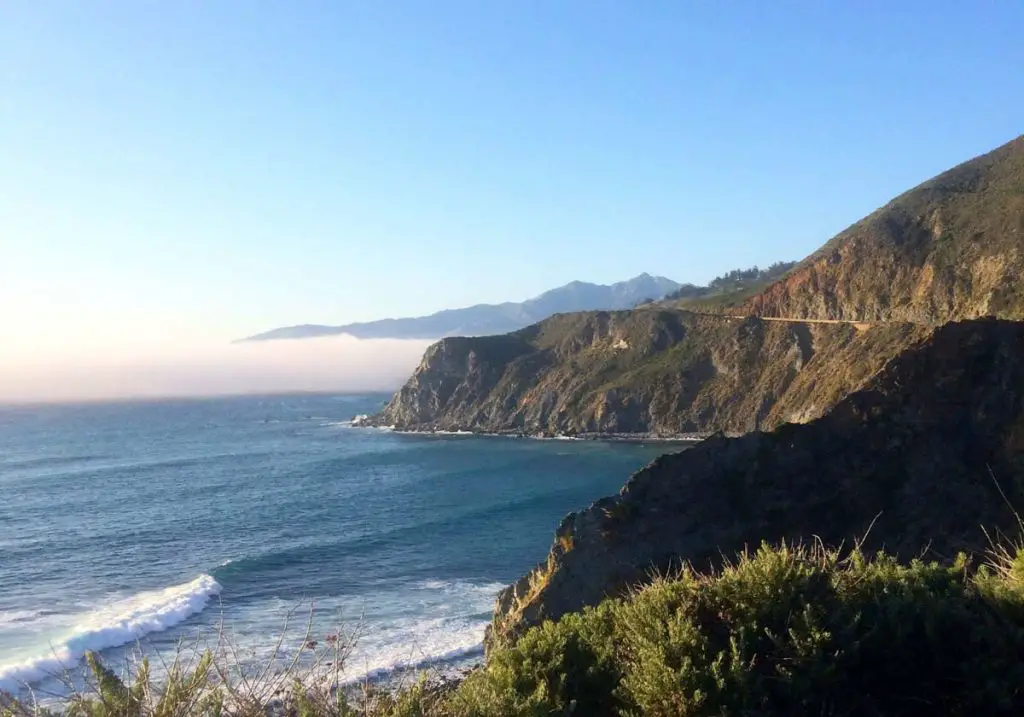 There's nothing quite like driving up along the California Pacific Coast Highway from Los Angeles to San Francisco through the dramatic Big Sur coastline. The drive up the coast is one of the most beautiful trips in California and is perfect for nature lovers, couples and families. There's plenty of things to see along Big Sur, from jaw-dropping ocean cliffs to stunning coastal forests. 
This iconic California road trip starts in Los Angeles. Take Highway 101 out of the city and up through Santa Barbara. The drive out of LA is pretty, with rolling hills and valleys along the way until you reach the Pacific Ocean. Santa Barbara is a good first stop along the way, with plenty of restaurants to grab breakfast or brunch right by the water. From Santa Barbara, Highway 101 will take you inland for about an hour and a half until it loops back towards the water.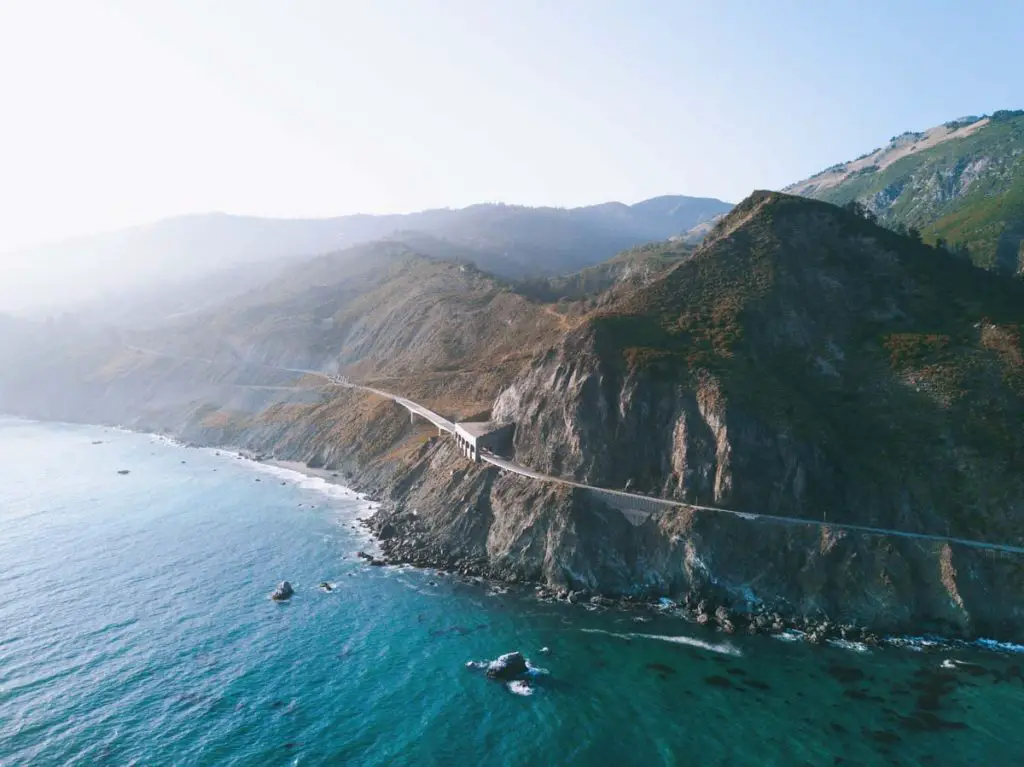 The real attractions start right around San Simeon, where the Big Sur Cliffs begin. Along Big Sur, utilize one of the many pulls out to stop and take in the scenery. Must stops include Hearst Castle, the elephant seal vista point, McWay Falls, the Bixby Bridge, and Point Lobos State Reserve. 
Plan to stay overnight in the Monterey Bay, there are several small towns within close proximity to each other that are worth exploring. Finish the trip up highway one by driving north from the Monterey Bay through Santa Cruz up along the coast and ending in San Francisco. 
This road trip is incredibly popular during the summer, so try to visit in the early fall or spring months for thinner crowds. The weather is gorgeous anytime of the year, but definitely pack a sweater as the California coast tends to be pretty cool the further north you go.

Ale -Sea Salt & Fog
Road Trip from Billings to Yellowstone National Park
The drive from Billings, Montana to Yellowstone National Park in Wyoming makes the perfect US road trip. While in Billings, be sure to spend some time outdoors along the Yellowstone River and at Pictograph Caves State Park. At sunset, head up to The Rimrocks for impressive views of Billings and the surrounding area. In the evening you can enjoy dinner and drinks in downtown at Last Chance Pub before heading off to sample beers from the local breweries nearby. 
The next day, get an early start on the drive down to Red Lodge, Montana. While you're there, pick up some coffee and fresh bagels for breakfast at the local coffee shop. There's also an old-time candy store across the street selling everything from homemade fudge to root beer barrels. They open early, so stop in to pick up a few treats for the road.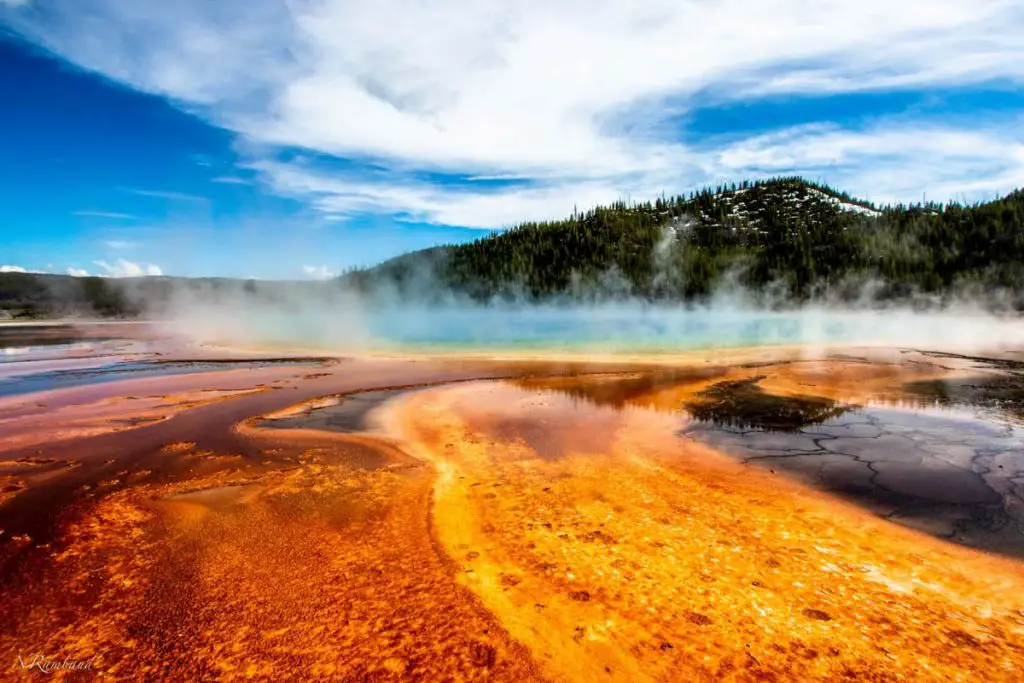 As you make your way out of Red Lodge you'll find yourself driving along the Beartooth Highway. This beautiful stretch of road will lead you to the Northeast entrance to Yellowstone National Park. Once inside, the most popular attractions are Lamar Valley to see the bison, Mammoth Hot Springs, Yellowstone Lake, Grand Canyon of the Yellowstone, and Obsidian Cliff. 
The best time of year for a Billings to Yellowstone road trip is during the spring or fall when temperatures are moderate and there are lighter crowds. This road trip is perfect for families, couples, or anyone who loves the outdoors. 
You also don't want to miss a stop at the Old Faithful Geyser. If you can, time your arrival for just before sunset. It'll be less crowded at this time and the lighting will be perfect for your pictures. 
Eden – Rock a Little Travel
Route 66 – Road Trip Across the US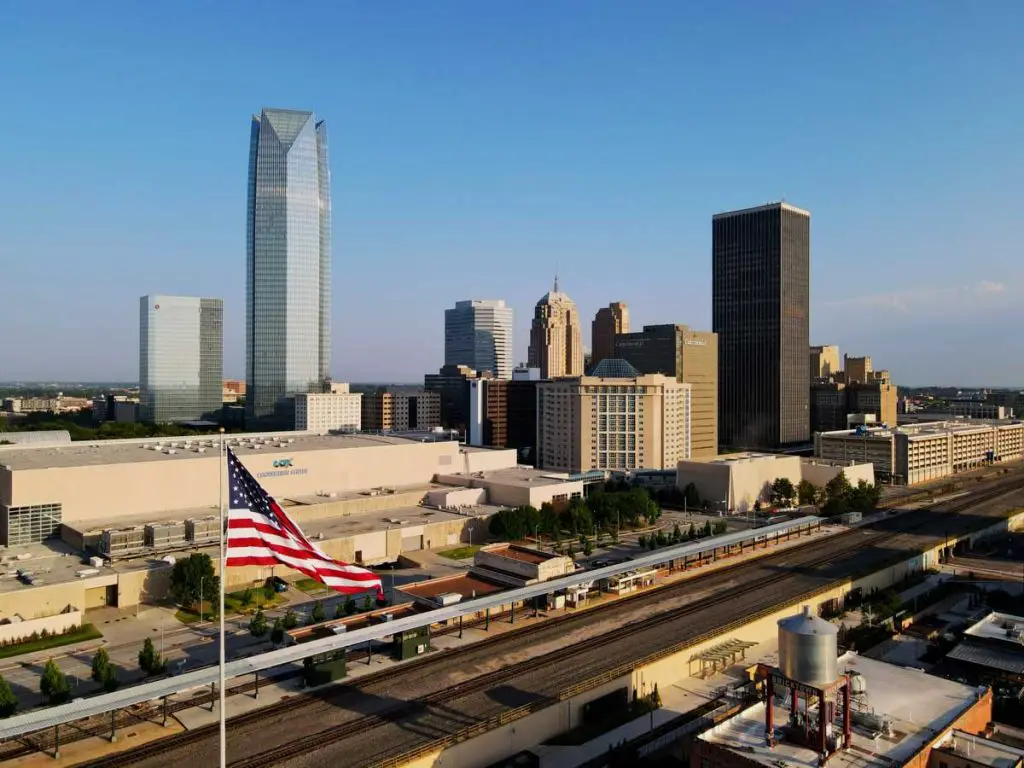 Route 66, nicknamed the Mother Road, is an important route in American history. It was this road system, which predates the US Interstate Highway System, which helped Americans move from east to west. Starting in Chicago and ending in California, Route 66 traverses 8 states and was a symbol of promise for those desperate to escape poverty during the Great Depression. In fact, Route 66 even appears in John Steinbeck's novel, The Grapes of Wrath.
Families looking for a kitschy road trip will love Route 66 since it also offers the opportunity to learn about American history as well as see some of the most important US National Parks and UNESCO World Heritage Sites.
While the route is open year-round, it's great to see it in the shoulder season when it's not quite so hot. May and September are less busy as well as cooler, and you might even be able to snag some great deals along the way.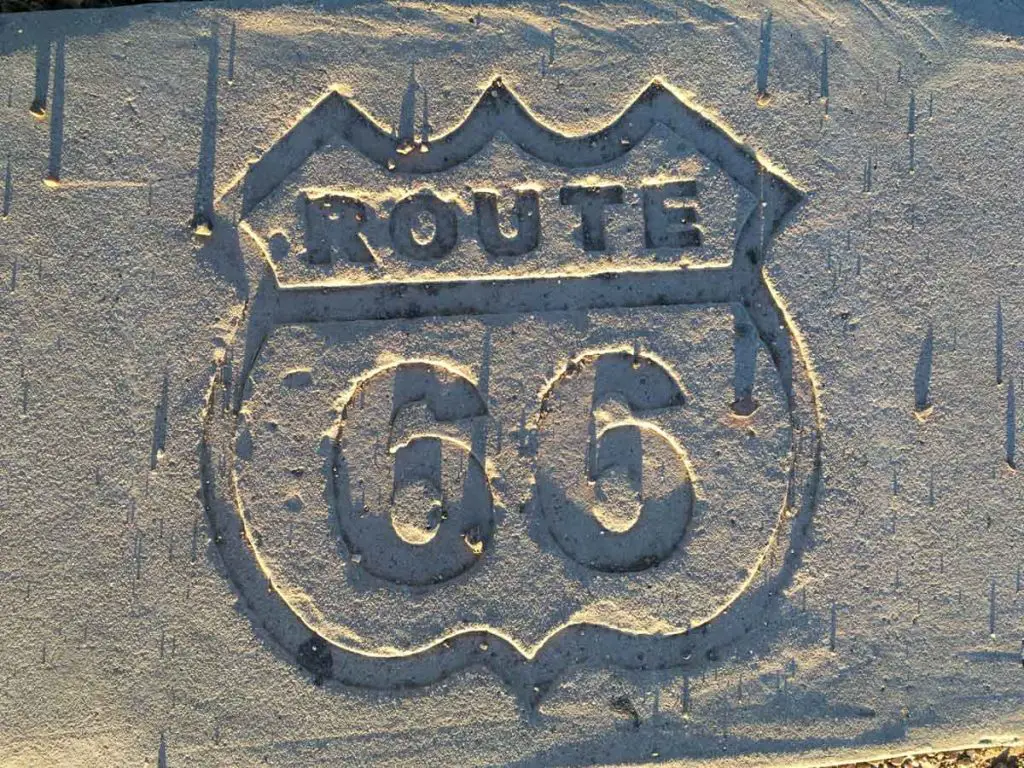 Some of the best places to see on Route 66 include the Gateway Arch in St. Louis, the Catoosa Blue Whale in Oklahoma, Taos Pueblo, and the Grand Canyon. However, there are roadside stands and important landmarks along the entire route. That's why this road trip, which could technically be completed in two days of heavy driving, is best when you have at least two weeks to enjoy it. You will want to get out and see so many of the important stops along the way! Even with two weeks, you will have to make choices about what to see and what to skip.
Stephanie Craig – Oklahoma Wonders
Grand Canyon Road Trip From Las Vegas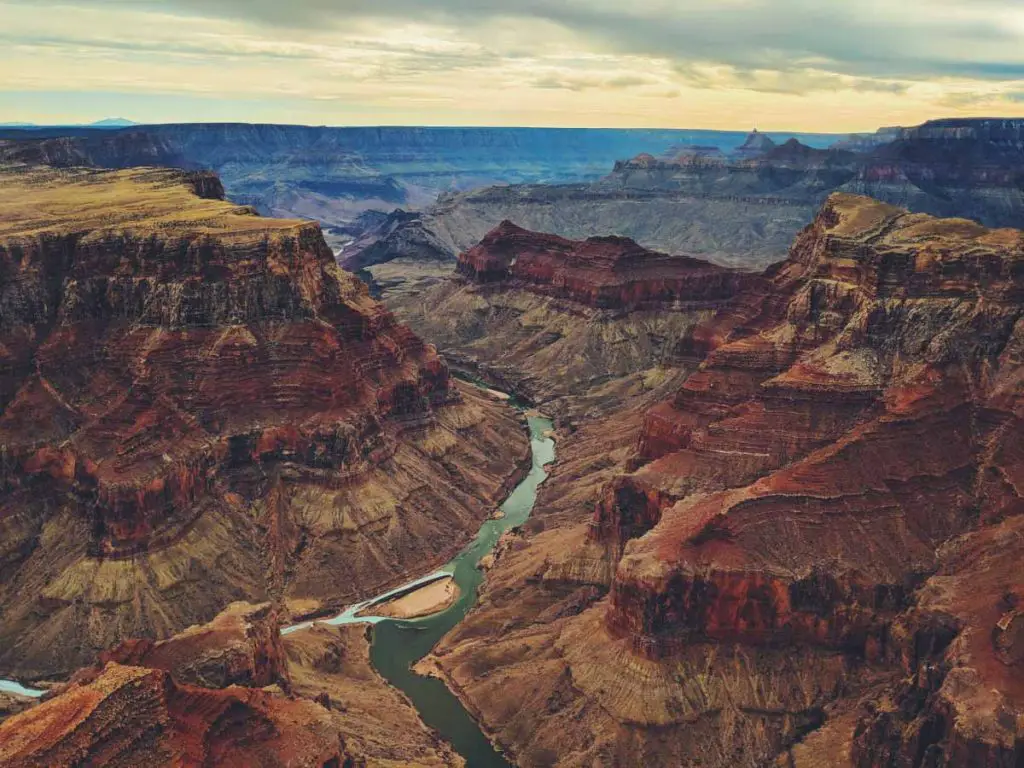 Instagram Worthy Road Trip From Las Vegas to The Grand Canyon
Start: Las Vegas
End: Grand Canyon/ Antelope Valley/ Las Vegas
Distance: 520 miles
Time: 9 hours driving time – 2-3 days trip
Where to Overnight: Grand Canyon, Page
After spending a couple of days splurging in Las Vegas, it's time for exploring nature. On the first day, you leave behind the casinos and head to the Hoover Dam near road 97, about an hour away from the city. The best to visit it early, as it can be a really crowded place during the day, yearly a million people visit it. Even without a guided tour, you can observe the vast structure and the enormous amount of water of the Colorado River that flows across the gigantic dam.
It's time to head to the grand canyon. The canyon itself is long, deep, and huge. On our short visit, we approached it from the southern rim. You can leave your car in the car park and use the shuttle busses to explore all the spectacular photo spots along the Grand Canyon. (Link!!!) For those who don't get scared from a tougher hike, one of the easiest options is to descend to the canyon is from the Grand Canyon Village.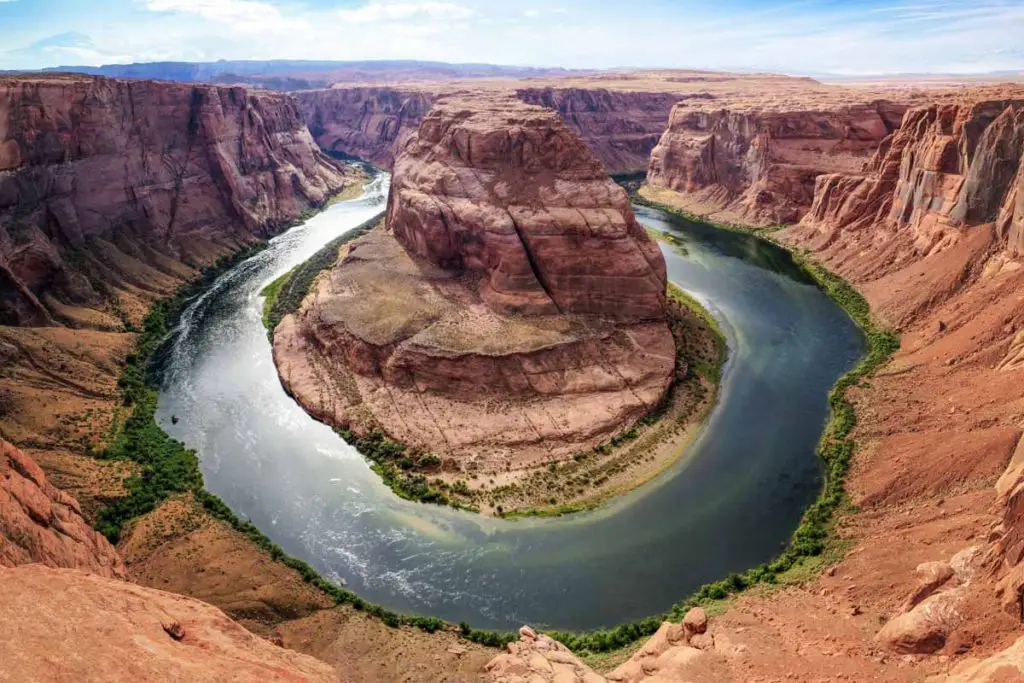 The next stop is the Horseshoe Bend near Page. The well-known, Insta-worthy spot you shouldn't miss.
The Antelope Canyon is rather a small yet another spectacular canyon of Arizona. It requires pre-bookings, as it's almost impossible to get into the organized tours on spot, so make sure you don't miss it out!
The trip is suitable for everyone as you can visit the places with a minimal walk. The best time of the year to visit them is spring or early fall.
Katalin – Our Life Our Travel
Road Trip from Miami to Key West, Florida
There are lots of fun Florida road trips you can take but perhaps the most famous one of all is the drive from Miami down to the Conch Republic of Key West. The best part is you can do this trip just about any time of year. Summer is hot, hot, hot, but so is the tropical vibe, but other times of year are fine too. Take your time and you'll find beautiful beaches, unique attractions, salty bars, and Instagrammable photo ops galore.
After a day or two in Miami, head down US1 to Key Largo and stop for fish tacos and drinks at Alabama Jacks for great fish tacos. Islamorada is the Sport Fishing Capital of the World and a mecca for saltwater fishermen. In Islamorada, you can charter or rent a boat to snorkel, scuba dive, or go fishing. Then stop in a Robbie's and hand-feed the giant tarpon dockside. For seafood lovers, there's an excellent dining scene in Islamorada with amazing fresh local seafood at the top of every menu. Two excellent choices are Keys Fisheries and Morada Bay Keys Beach Café & Bar.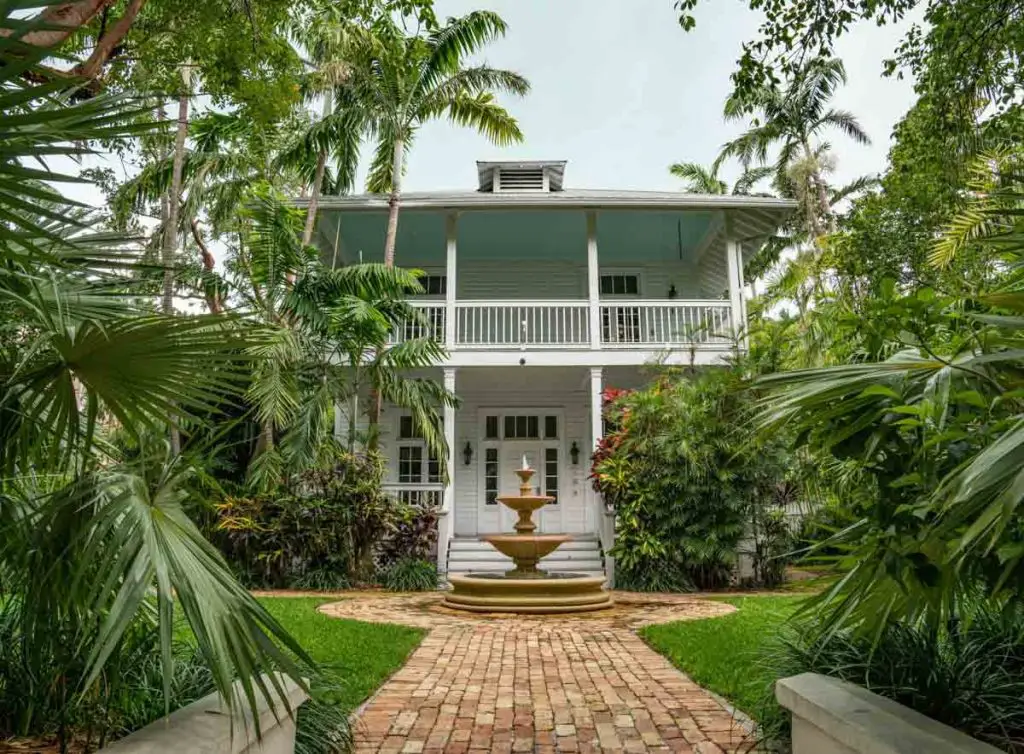 If you want to overnight, Islamorada or Marathon are good choices and offer a wide range of lodging. Cheeca Lodge Resort and Spa is always top-notch. Be sure and stop at The Turtle Hospital in Marathon before heading for Key West, and an umbrella drink at sunset at the Sunset Grill & Bar.
Whether you spend a day or week, a road trip from Miami to Key West is always a great idea!
Next stop Key West! Snorkel the pristine reef from a sailing catamaran or go parasailing. If you want something more laid-back, rent a bike or just walk to the historic sites like the Key West Lighthouse and Bahama Village, before sunset at Mallory Square.

Lori – Travlinmad.com
Eastern Sierra Road Trip in California
The road trip through the Eastern Sierra in California is a must-do for all lovers of nature. The route features spectacular scenery, including some of the must-visit lakes in California.
This road trip is beautiful at any time of year, but driving conditions may preclude doing it in winter. Fall is an especially scenic time for this trip.
You can do the trip starting in South Lake Tahoe in the north and ending in Bishop or Lone Pine in the south, or you can do it the other way around if you are driving from LA. If you travel north to south, you will start with the beauty of Lake Tahoe, one of the largest freshwater lakes in the country, where you can drive around the lake, hike, or enjoy water activities.
Along the scenic route, you should definitely make small side detours to see such sights as the Bodie Historic State Park, where you can walk through the arrested remains of a Gold Rush town, and Twin Lakes, a couple of stunning lakes near Bridgeport.
Stop to take in the views from Conway Summit and to see the limestone tufas at Mono Lake. If you have the time, you can do a detour drive of Tioga Pass Road, which passes through Yosemite National Park, before returning to resume your path south.
Drive the June Lake loop, which features several beautiful alpine lakes, before exploring Mammoth Lakes, a famous ski resort town in the Eastern Sierra. Further south enjoy the rustic beauty of the Bishop area and the ancient bristlecone pine forest, where you can see some of the oldest trees in the world.
Dhara – Roadtripping California
Visit the Rocky Mountains on a Road Trip to Colorado
If you dream of jaw-dropping mountain scenery, scenic drives, and ample hiking opportunities, look no further than a road trip through the Colorado Rockies. Featuring 4 national parks, desert towers and snow-capped mountains, Colorado has a lot to offer. To get the most out of your visit, plan on spending two weeks road tripping through Colorado. However, if you're short on time, you can see quite a bit with a 4-day road trip in Colorado. Start the journey off in Denver then head to Rocky Mountain National Park.
With plenty of scenic driving, hiking, and wildlife spotting you'll have a jam-packed day in the park.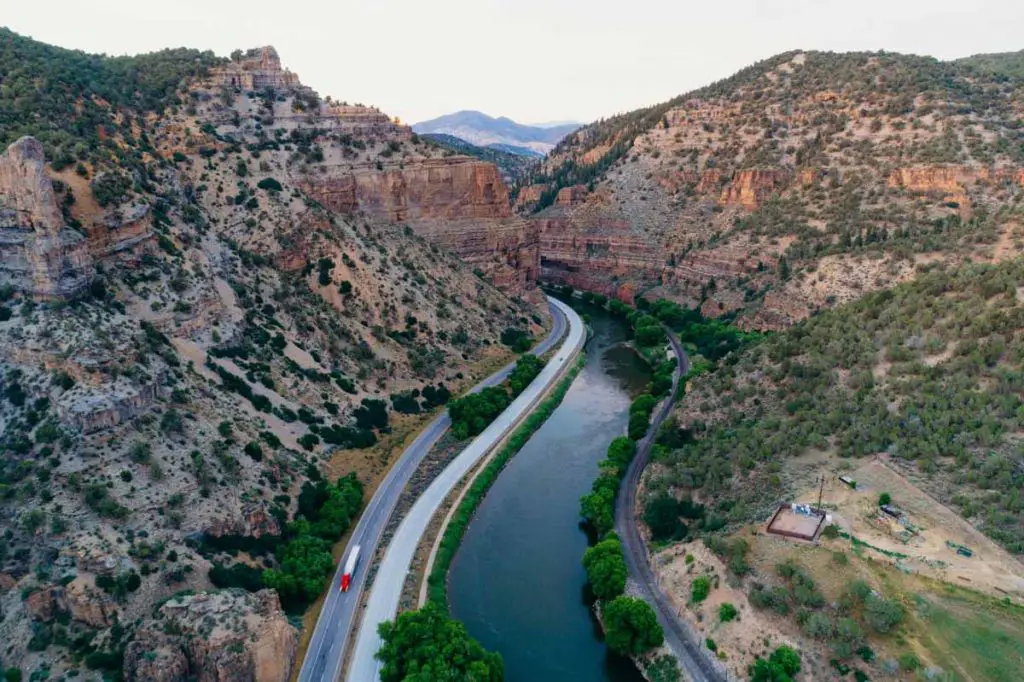 Exit through the west side and continue to the famous Hanging Lake, one of Colorado's most beautiful hikes. After your hike, head to Glenwood Springs to spend the night. Take some time to visit the local hot springs for a dip. Then swing south the mighty Black Canyon of the Gunnison National Park for sweeping views of 1,000-foot canyon walls. You can camp right near the edge of the canyon or opt to stay in nearby Gunnison.
If you're looking to add a few days to your trip, then it's absolutely worth it to continue southwest to the beautiful San Juan mountains. Stay in Telluride (expensive), Ouray, or Silverton. Enjoy a ride down the scenic Million Dollar Highway or hike to the famous Ice Lakes. You can also opt to spend the day in this area instead of visiting the Black Canyon of the Gunnison.
Meg Atteberry – Fox in the Forest
Americana Music Triangle: Nashville, Memphis & New Orleans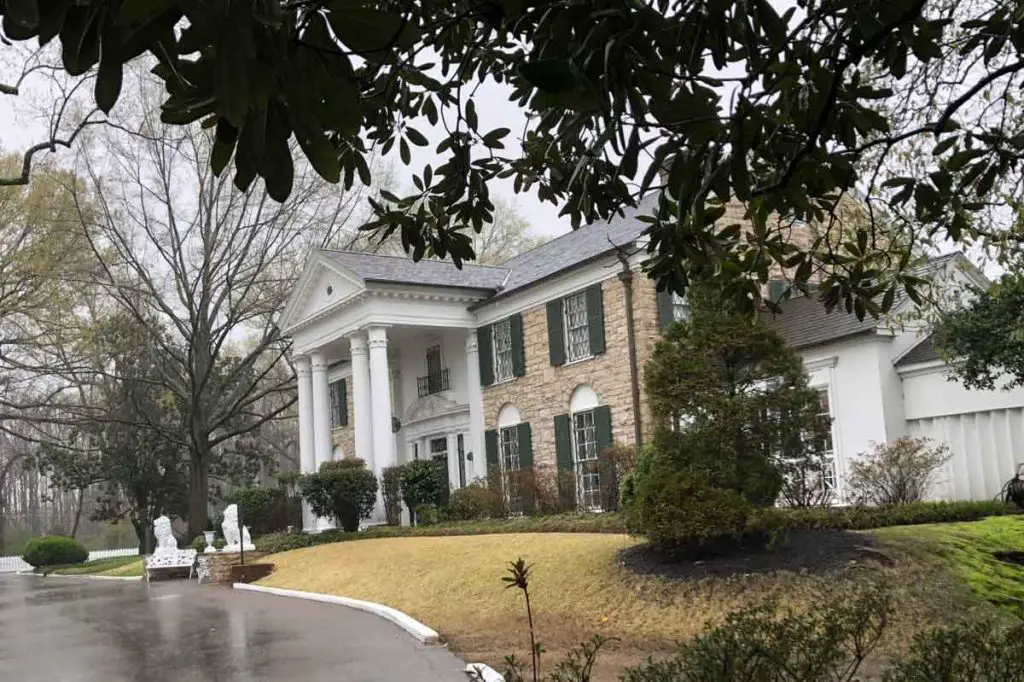 If you love live music then you must not miss the Nashville, Memphis, New Orleans Road Trip. These 3 cities make up the Americana Music Triangle & transport you on a journey through the origins of 9 different music genres. Nashville is the start, the home of country music & an epicenter for songwriters. I recommend taking the Songbird Tour of the city. You can find out all about the music legends who created their magic here while being serenaded by some genuinely talented songwriters. When we went our guides had an Emmy, 10 number ones & written hits for the likes of Keith Urban & ZZ Top. No visit to Nashville would be complete without a night at the Grand Ole Opry but also check out a listening room where again you can hear songwriters perform their own creations.
Then, head to Memphis, home of the Blues & of course the King! A night on Beale Street is the perfect place to hear live music but a visit to Graceland is a must. Here you get the chance to immerse yourself in all things Elvis – the music, the films, the cars, the jumpsuits & the amazing décor inside this legendary house.
The final stop is New Orleans & jazz. Taking time to explore the French Quarter has to be top of any agenda.
If you choose to visit during Feb/March make sure you are in the mood for a party & do not miss Mardi Gras!
For your fix of NOLA tradition then make your way to amazing Preservation Hall where they have been performing 350 nights a year since 1961.
West Texas Road Trip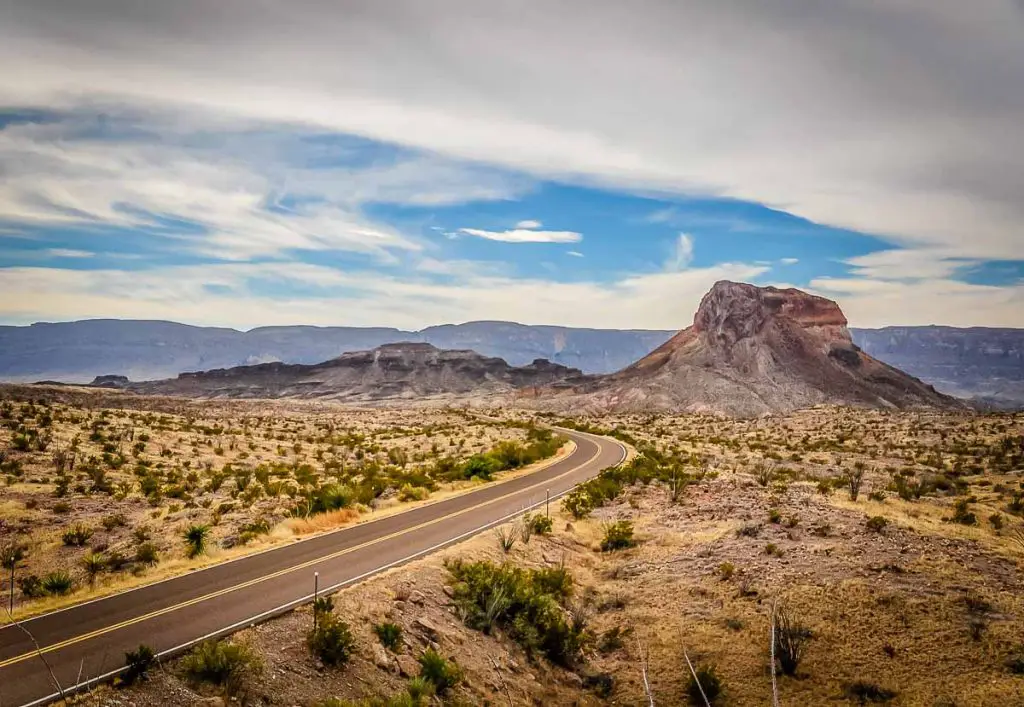 People who love getting out in wide, open spaces and off the beaten path will love this West Texas road trip. There's an adventure, astonishing landscapes, colorful characters, and some quirkiness thrown into this road trip where you can truly get off the grid.
Starting in El Paso (the closest airport) head south to the arty town of Marfa. While you're here, take a photo in front of Prada Marfa. This isn't a Prada store, rather it's an art installation on a lonely stretch of highway. Marfa is also home to several other art galleries, including the Chinati Foundation, the work of minimalist artist Donald Judd who is credited with kicking off Marfa's reputation as an artists' hub.
At night, see if you can spot the Marfa Mystery Lights. These enigmatic lights have been attributed to UFOs, campfires and car headlights – go solve the mystery yourself. Bed down for the night in one of El Cosmico's yurts or refurbished trailers for a glamping experience.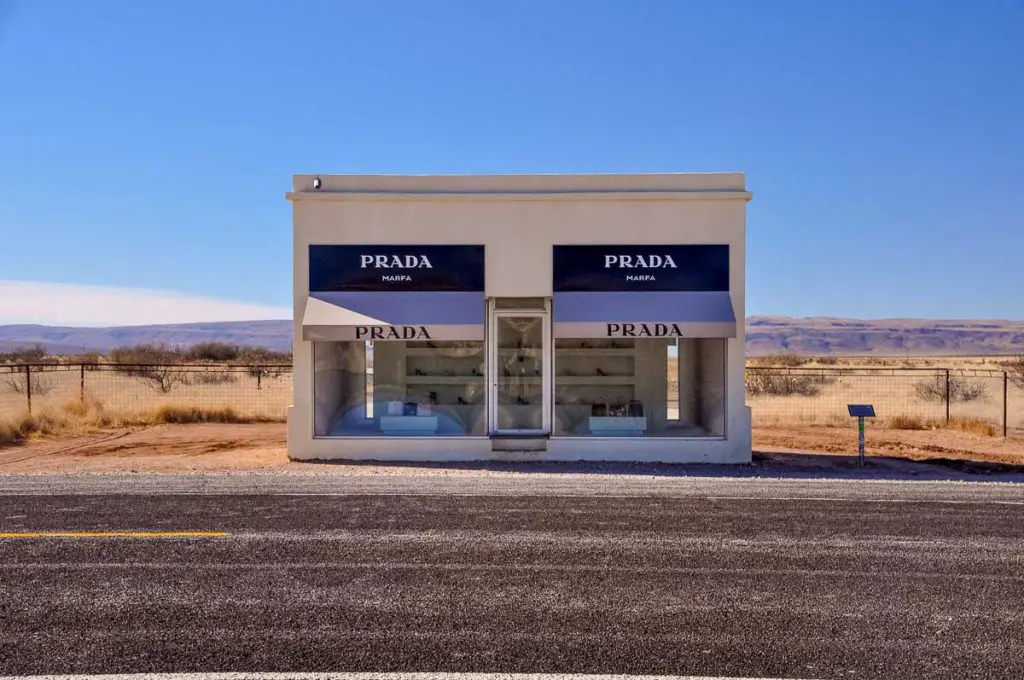 Next, head to Terlingua. To get here, I recommend taking the scenic Texas River Road (FM-170). This beautiful 120-mile route winds along the Rio Grande, the river that separates Texas from Mexico in these parts. In Terlingua (population: 58), explore the Terlingua Ghost Town to see the former jail, church, school, and cemetery of this once-thriving mining town. Grab a meal and see a band at the old Starlight Theatre.
Nearby is Big Bend National Park. With more than 801,000 acres, there are several trails to hit or just stick to the views along the Ross Maxwell Scenic Drive. If you have the time (and your passport), you can even pop over to the small town of Boquillas in Mexico. The border crossing is done by boat on certain days of the week. To explore Big Bend, you can base yourself in Terlingua, or camp in the park itself. Head back to El Paso via Fort Davis. If you time your visit right, you can book tickets for a "Star Party" at the McDonald Observatory.
The best time to do this road trip is spring or fall, when the weather is more manageable. Pack a sweater regardless of the time of year, because even in summer it gets cold at night in the desert.
Rebecca – Rebecca and the World
Boston Road Trip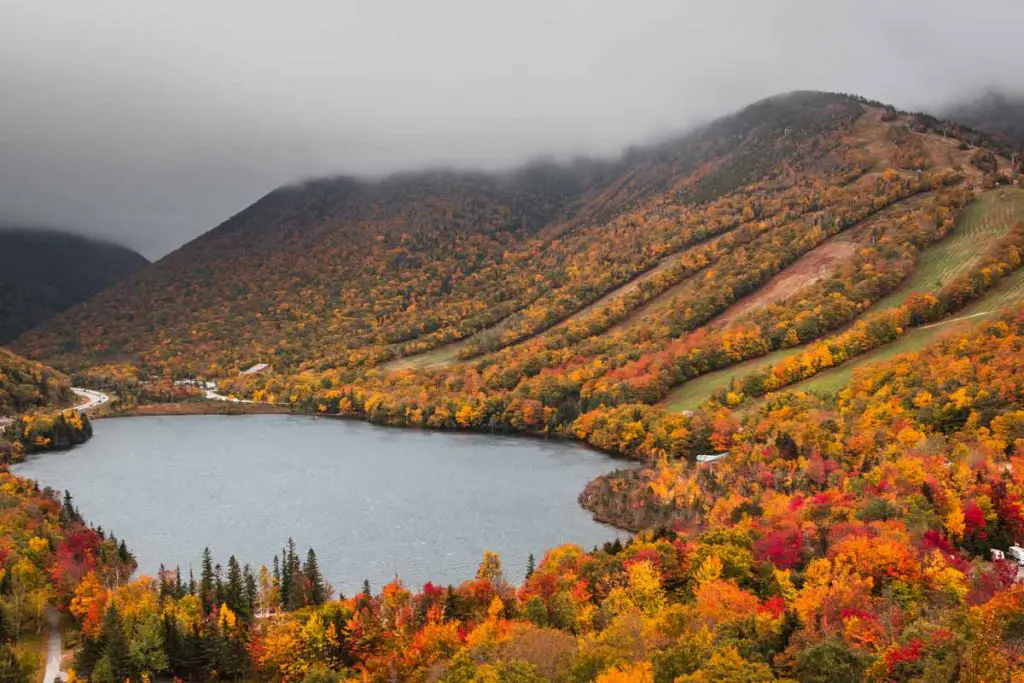 New England is home to some of the most beautiful foliage in the world! Millions of people travel to New England every fall to experience the leaves transforming into vibrant colors. The best way to experience the beauty of fall in New England is to spend 3-5 days exploring Vermont and New Hampshire. If time allows, the itinerary can also include Acadia National Park in Maine for an additional 1-2 days. No matter how long the road trip is, it will be one to remember!
The timing of foliage in New England varies each year, but typically, the best time to view it is late September to early October.
I recommend beginning your trip at the northernmost point and driving south since the leaves will change earlier in the northern parts of New England. The Appalachian Mountain Club has a foliage tracker that is a great tool to use when planning a road trip.
Here are some must-see sights in Vermont
Stowe
Gondola SkyRide – ride to Stowe Mountain's summit
Smuggler's Notch – one of the most scenic drives in Vermont
Sterling Pond – easy, 2.3-mile hike
Stowe Pinnacle – moderate, 3.7-mile hike
Cloudland Road – scenic drive
Sleepy Hollow Farm – one of the most iconic properties in Vermont
And the highlights of New Hampshire:
Tabletop Rock – easy, 1.5-mile hike
Lake Gloriette
Artist's Bluff – easy, 1-mile hike
Flume Gorge, easy, 2-mile hike with waterfalls
Kancamagus Highway – one of the most beautiful foliage drives in the world
Crawford Notch
Mt. Willard – easy, 3.2-mile hike
Mt. Avalon – moderate, 3.4-mile hike
Mt. Washington Auto Road – a 7.6-mile road to the summit of the tallest mountain in the northeast
Although many of the things listed are hikes, hiking is not necessary to experience New England's vibrant foliage. There is beautiful scenery to see from simply driving around. A New England fall foliage road trip is perfect for anyone looking to experience beautiful foliage!
Nichole – Nichole the Nomad
Death Valley From Las Vegas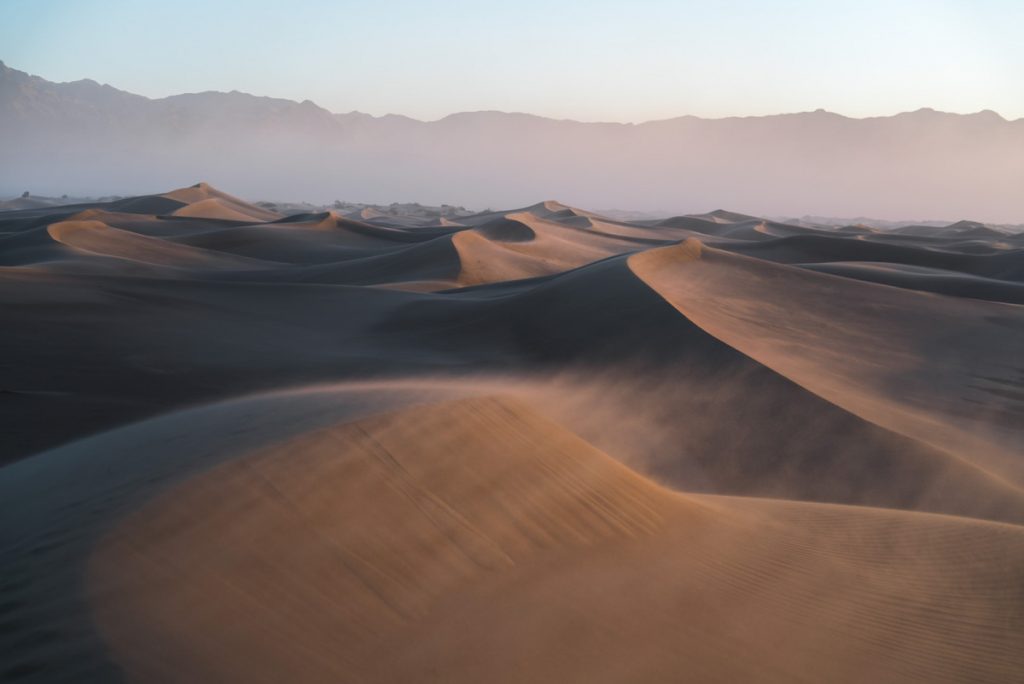 Death Valley Road Trip
Start: Las Vegas
End: Death Valley
Distance: about 400 miles
Time: 8 hours driving
Where to Overnight: Furnace Creek – Death Valley
One of our favorite US trips was our short road trip from Las Vegas to the spectacular Death Valley, on the border of California and Nevada.
On the way from last Vegas, first, you can visit the Red Rock Canyon which is right next to Vegas. It is a spectacular, kid-friendly canyon, and a good warm-up for the Death Valley.
After two hours of drive, you will reach the eastern edge of the Valley. The Death Valley holds numerous records: it's not only the lowest point of the continental US but also the driest and hottest place in the States. During the summer it is extremely hot, the temperature can reach 120° in the shade – and believe me, you won't find many trees to hide and cool yourself down. Furnace Creek keeps the all-time record, 134°F (57°C).
The best time of the year to visit the Death Valley is from late autumn till early spring, unless you handle the dry heat well.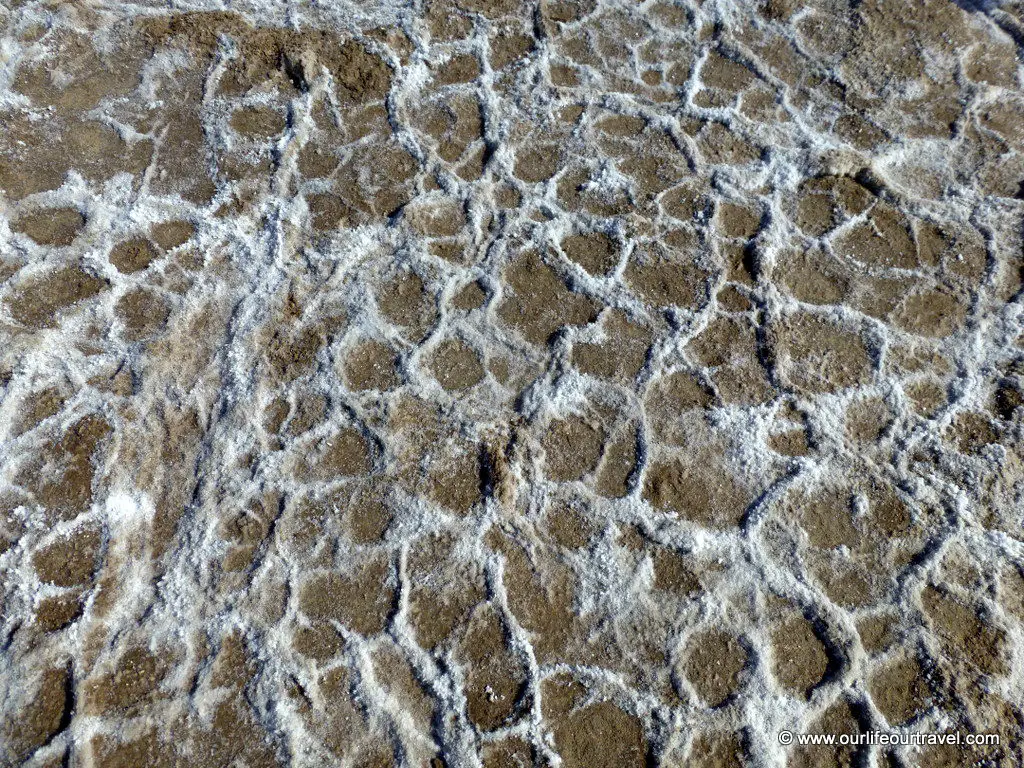 The Death Valley is full of spectacular photo spots, but many of them offer shorter or longer walks and hikes too. On the first day, you can visit the Zabriskie Point, the Badwater basin (that's the lower point) with its salt flat, and the Devil's Golf Field. After spending a night at the Valley, the second day you will have plenty of time to walk around the Eureka sand dunes and the Ubehebe Meteorite Crater on the northern side of the valley, after learning more about the borax mining that caused the weird badland-landscape. In case you are up for some longer hikes, consider spending another day in the valley.
The Death Valley is a perfect location for those who like unique natural formation, taking gorgeous photos, or want to experience extreme weather conditions.
Katalin – Our Life Our Travel
Short US Road Trip From Milwaukee to Door County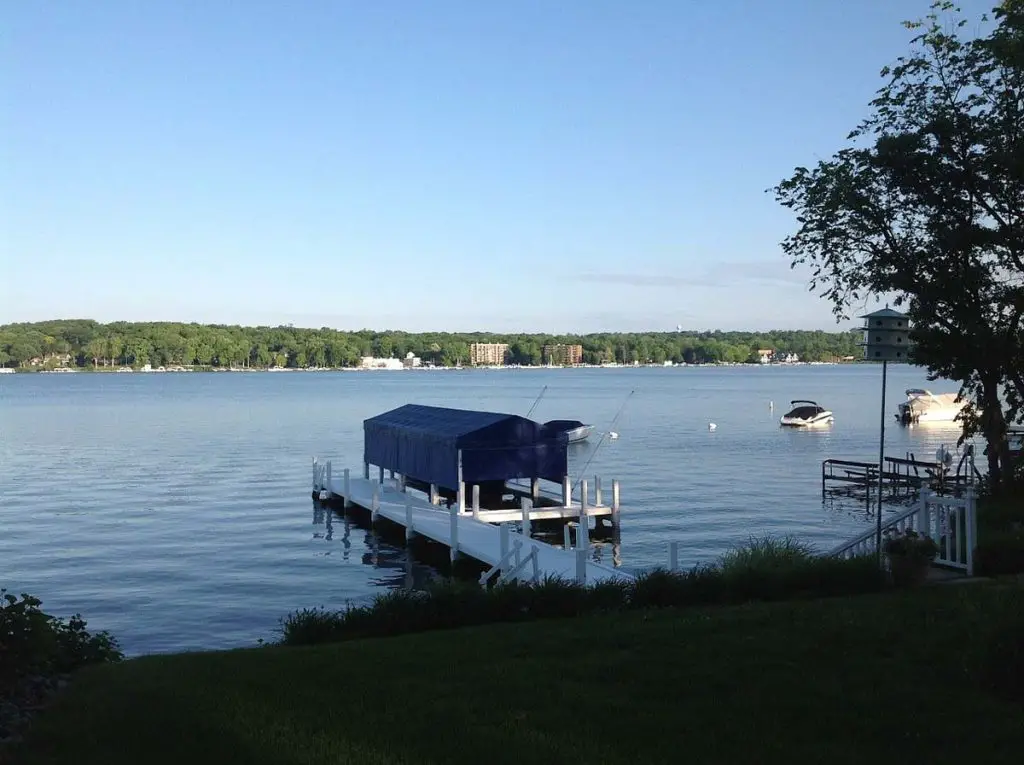 A few best short road trips appear to be the best way of taking a break from busy schedules and relaxing, especially during the summer periods. Whether you are an old-time Milwaukee citizen or simply visiting Wisconsin for a little while, a road trip from Milwaukee to Door County, in the US, must be included on your bucket list. You can choose the fastest route, I-43 N to reach Door County, which is 154 miles (approx. 2 hours and 22 minutes drive) from Milwaukee. 
Overall, the short driving distance makes this the perfect road trip for everybody, especially for a family with small children, during the summertime from mid-June-August.  
You will come across several tourists and attractions spots between the routes. At first, you will find the Cape Cod of the Midwest, and get to view the fascinating lakeside villages, well-known lighthouses, and miles of the sandhill. Also, visit the Cave Point County Park, Cherry Lane Orchards, or go hiking and scuba diving there.
Next, you can stop by a beach area, Egg Harbor, and travel on foot to explore art galleries, boutiques, and gift shops. Later, you will cross Sister Bay, where you can tour Sister Bay Beach, Waterfront Park, and Seaquist Orchards Farm Market and buy some baked goods and handmade souvenirs. Lastly, stop by the Washington Island (7 miles-north of the Door Peninsula), to tour the famous Schoolhouse Beach or explore the sands, plus smooth limestone rocks line the shore. 
But, this road trip will be more fun if you take a detour to Lake Geneva, Wisconsin. Indeed, there are multiple various things to do in Lake Geneva, like experiencing different activities, adventures, and shopping, all year-round. There, you can visit the Geneva Lake Shore Path, Black Point Estate, Geneva Lake Museum of History, etc. as well.
Paulina – Paulina on the Road
Utah National Parks Road Trip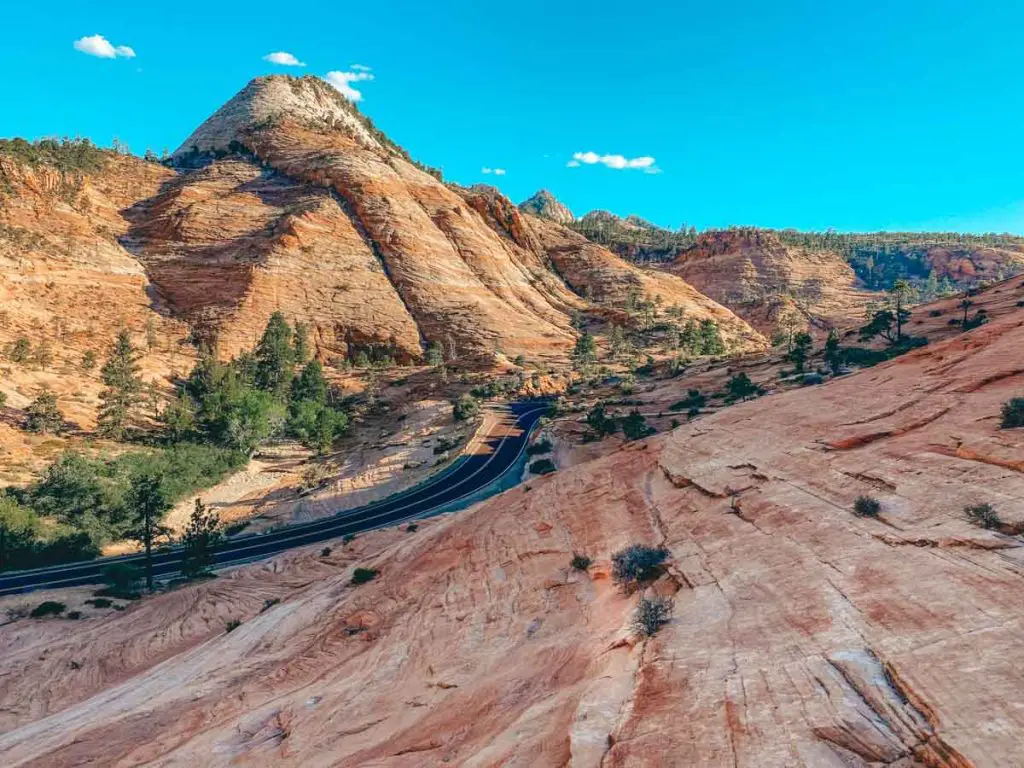 For the ultimate adventure enthusiasts, one of the best road trips you can take in the US is touring the Utah Mighty 5 National Parks. Each park offers unique scenery that can be viewed from the car as well as from the trail.
You will start your trip in Salt Lake City and quickly head to Moab. The Delicate Arch, featured on the Utah license plate, is located in Arches National Park. There is a viewpoint with a handicap accessible trail, as well as a longer 3-mile trail rated moderate for a closer view. In Canyonlands, you can find many viewpoints accessible from the car as well as a short 0.7-mile worthwhile trail to Mesa Arch.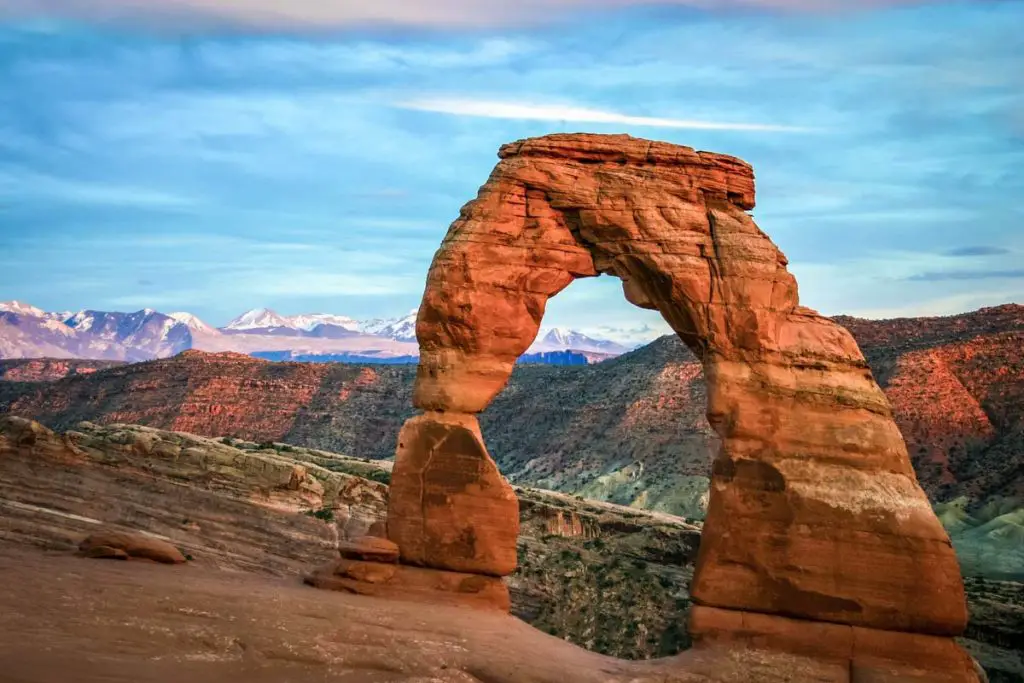 The next stop is Capitol Reef. While most of the beauty of this park can be found in the backcountry, consider taking the scenic drive or hiking the 1.8-mile trail to Hickman Bridge. You can spend the night in Torrey or continue on to Bryce City. Bryce Canyon often gets overlooked by those visiting Zion, but this is certainly a mistake. Bryce offers many beautiful viewpoints, horseback riding in the canyon, and very beautiful hikes.
Last but not least – Zion National Park. If you are looking for a challenge, consider hiking Angel's Landing or The Narrows. However, if you would rather something a little more lowkey, the Zion Canyon Overlook Trail is 1-mile roundtrip with incredible views.
While this road trip can technically be done year-round, spring and fall give the best weather as Southern Utah can get hot in the summertime and trails can be snow-covered in the winter.
One week would allow 1-2 days per park, but you could easily spend more time in each or fill in extra time with more off-the-beaten-path spots around the state.
Andrea Cannon – Our Beautahful World
San Diego Road Trip

This 370 miles long Southern California road trip starts and ends in San Diego and explores some of the most stunning desert places in the area. What makes this road trip so special is that you will see and experience how diverse and stunning the California desert is. Each region has its own feel, due to terrain as well as the unique plants and wildlife you can see there. As this is a desert road trip, I recommend doing it between November – March as during spring and summer, it can get too hot to enjoy your trip.
While you can do this road trip in 3 days, I highly recommend spreading it out over 5-6 days, so you can really experience the places you are visiting along the way, instead of just checking them off your bucket list.
Here are some of the best things to do at each stop. 
San Diego: San Diego is a real gem and you should spend at least 1 full day there. There are a lot of things to do in San Diego, including relaxing on one of the stunning San Diego beaches, exploring Balboa Park, Old Town, or the downtown/Gaslamp Quarter of San Diego. 
Anza Borrego: Your next stop on this road trip is Anza Borrego State Park. On the way, you should stop in Julian for some of the best apple pie you ever had. Aside from hiking, definitely check out the metal sculptures at Galleta Meadows in Borrego Springs. 
Palm Springs: The desert city is known for mid-century modern houses, pool parties, and fantastic art galleries and museums. Here you'll get to experience the desert in style!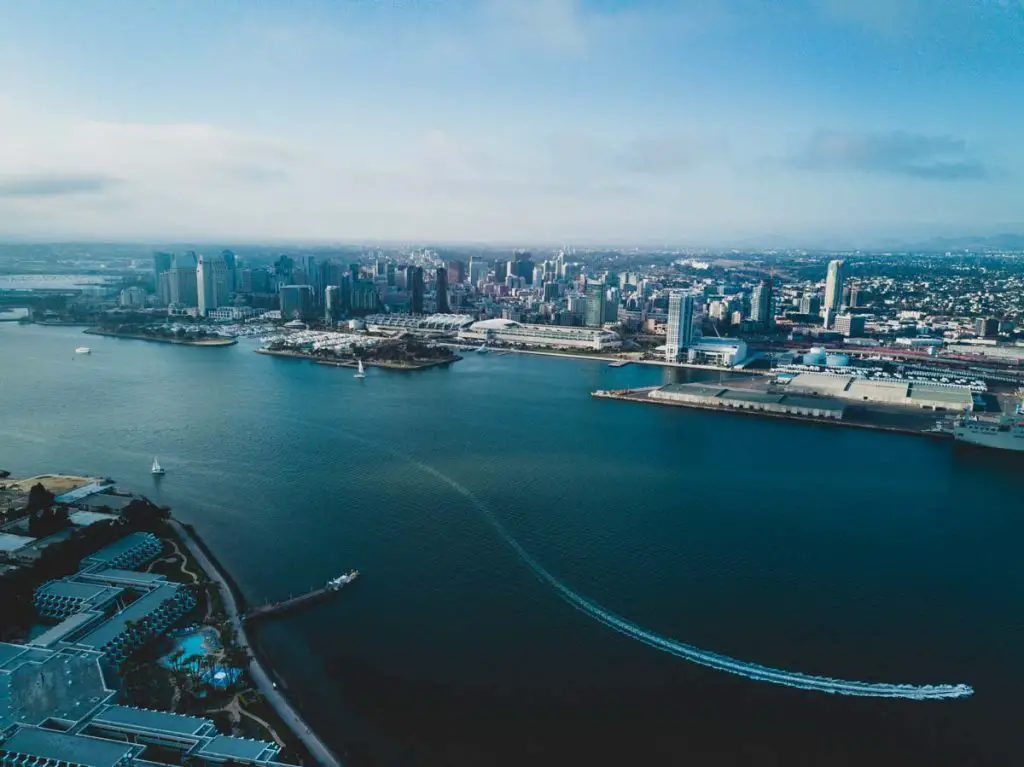 Joshua Tree: Joshua Tree National Park is famous for its iconic cacti – the Joshua Tree. The spikey plants only grow in this particular region and make for a stunning landscape. 
Temecula: Southern California's largest wine region is one of the most popular weekend getaways from the Los Angeles and San Diego metropolitan areas, especially on the weekends. It can get quite busy, but you'll have a great time exploring the various wineries and tasting their best wines. 
San Diego: When you get back to San Diego, I recommend heading to La Jolla before you return your car and check out this fun and classy beach town just north of San Diego. 
Maria Haase – San Diego Explorer
Oregon Coast – US West Coast Road Trip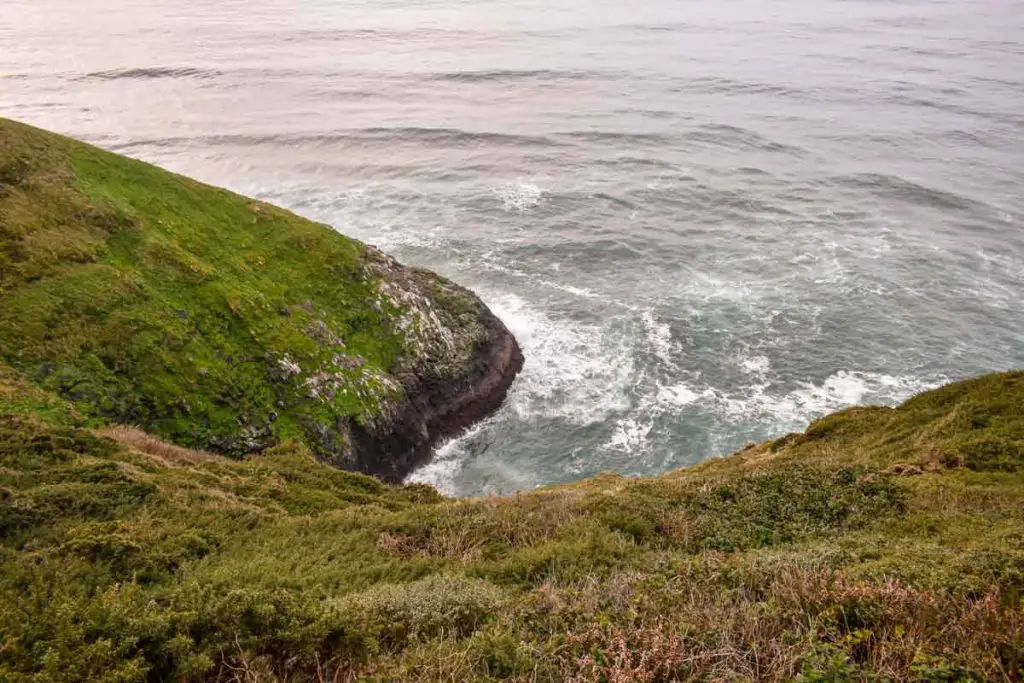 The Oregon Coast is one of the most popular road trips in the state of Oregon, due to both its relatively straight-forward path and dramatic coastal views. You can start at either end of the coast, either Brookings on the south end, or Astoria in the north.  Regardless of direction, any season would be a great time to go, though winter and spring have considerably more rain – but it makes the cliffside views even moodier!
So starting from Brookings, you will find arguably the most jaw-dropping sights of the Oregon coast. If you choose to tuck in for the night, make a stop at Bay Point Landing Hotel in Coos Bay, which offers tiny cabin rentals with giant windows facing the coast. Continuing north, you will pass by Florence, sand dunes capital of the state – with ATV rentals available.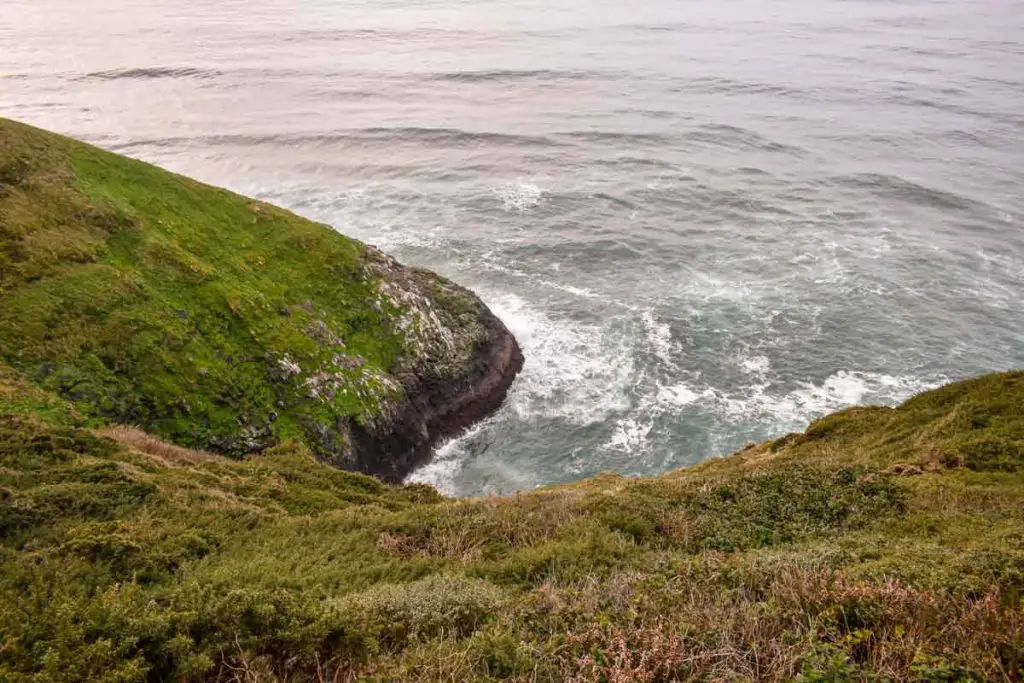 Driving the Oregon Coast is a great option for travelers who enjoy more gloomy scenery that authors like Stephen King write books about. 
Shortly after you will encounter the gem of the Oregon Coast, Yachats. Yachats has some of the freshest food on the coast, with each restaurant taking pride in sourcing their products locally and sustainable. You will also find the nation's largest sea lion cave! Feel free to stick around for a night (or two!) in Yachats, or continue up past Newport, where you can find the Oregon Coast aquarium.
The next highlights would be the Cape Kiwanda State Natural Area and Tillamook! In Tillamook, you will find the famous Tillamook Cheese Factory, with plenty of cheese samples, fresh ice cream, and refreshing yogurt! On your way to Astoria, you'll pass by Cannon Beach (home to Haystack Rock), and Seaside that has a fun boardwalk!
Kay, The Awkward Traveller
Pin for later!

About the Author