Here is our Rovaniemi travel guide to make your Lapland holiday memorable.
DIY Rovaniemi Trip Guide
The book includes info about:
Rovaniemi in general,
How to dress in winter,
The best places to visit in the city,
Everything you need to know about Santa Claus Village and its activities,
All winter activities you can do, including recommendations of tour companies to use,
How to do a DIY northern lights tour,
What food to try and where,
Where to book your accommodation,
and itinerary ideas.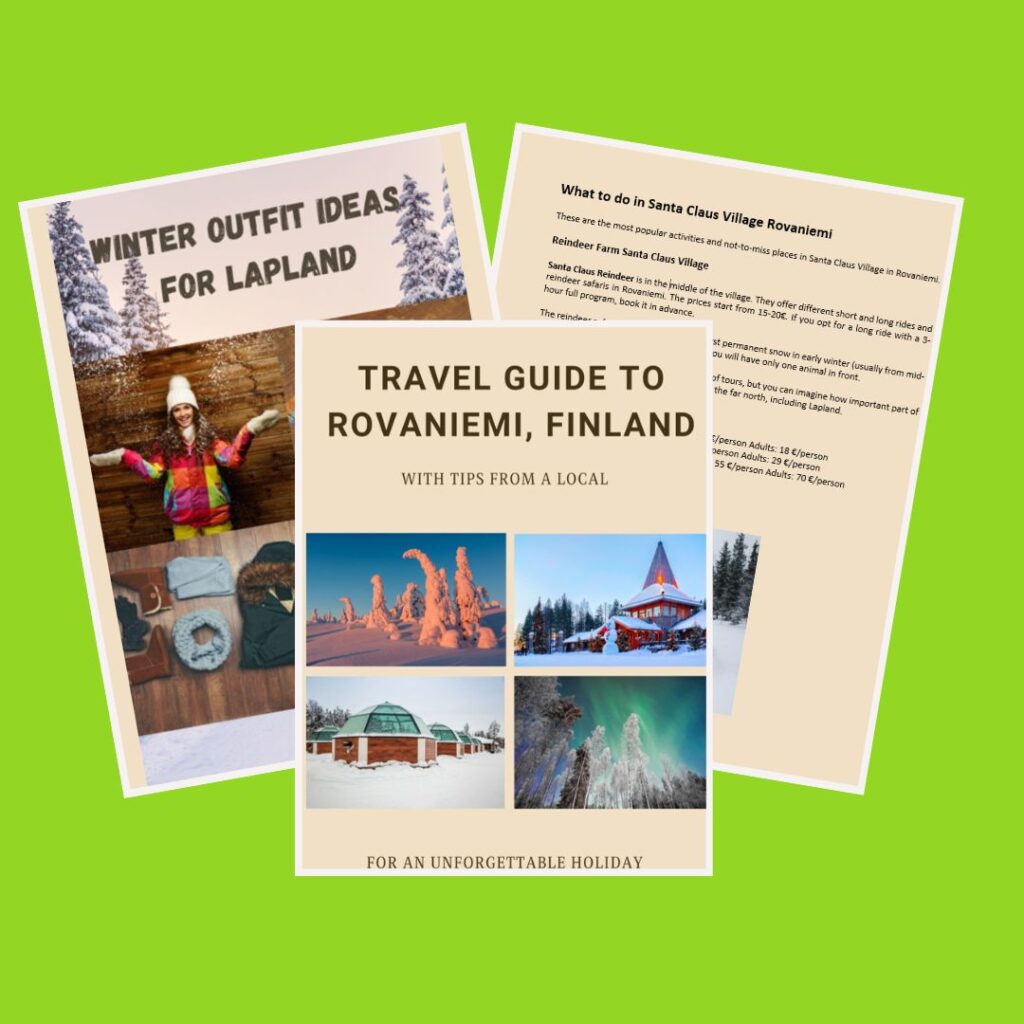 USE THE DISCOUNT CODE 'WINTER22' TO GET 50% OFF THE GUIDE!
Get the book now and take some of the weight off of your shoulders to look up all the different places you can do activities. Let us help you simplify your packing list and give tips on where and how you can see the northern lights for free! Save some money and have a fabulous holiday in Rovaniemi!
If you think you still need help and would like us to plan your itinerary, get in touch with us here!