an eBook by Katalin Waga
A comprehensive cookbook on how to make the best Finnish recipes on your own, and smuggle a bit of Finland to your home. I can recommend this book to everyone who has been to Finland or to those you are planning to visit the country. The book includes tasty 10 recipes that easy to prepare and a lot of photos.
Easy recipes for beginners as well
Traditional Finnish taste
Katalin and her husband live in Finland for over a decade. In her ebook, she shares recipes of the tastiest Finnish food and gives tips on how to prepare them easily.
What's Inside?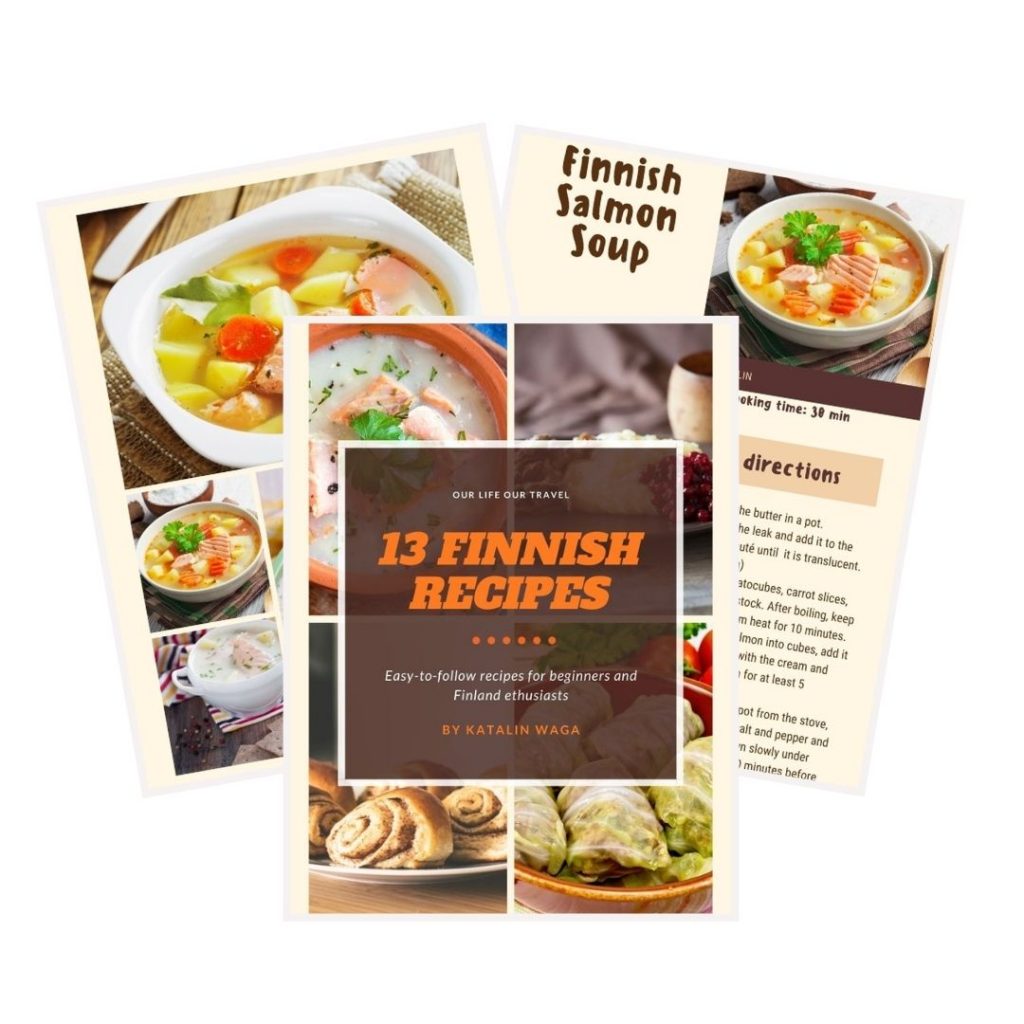 Extras
In addition to the sections listed above, the Our Life Our Travel – Finnish Recipe Book also includes:
How to make Finnish Christmas Dessert
How to bake the best traditional Finish pastry
Buy the Finnish Recipe Book Now