This year we traveled to Norway with our camper. Three weeks, thousands of kilometers, and another unforgettable experience behind us.
Mostly the natural attractions were on our Norway itinerary, but we also stopped by several cities. It was definitely one of our most spectacular road trips, and easily on the podium besides our campervan trip to NZ. Since we have been to the country many times, it was not the goal to see everything. However, we will show you the must-see sights in each city based on our earlier visits.
The Best Time to Travel to Norway
The best time to drive, hike, and sightsee in Norway is between May and September. If you plan to be outdoors a lot, probably June and July are your best choices.
How to Get to Norway
Norway has tens of international airports. Not only in the capital, Oslo, but in all bigger cities. This itinerary starts and ends in Oslo, but you can easily see everything departing from another city too.
Search for flight tickets here.
Rent a Car or Motorhome in Norway
The easiest and probably the cheapest option to rent a car immediately at the airport after arrival is to save on the airport transfers.
Renting a camper has the advantage of no accommodation costs during your travel, which means a LOT of savings, especially if you travel with more people together.
Check prices of Car Rental in Norway.
Read more about driving in Norway. 
Travel Resources
There is nothing better than a relaxed holiday. To ensure your rest, make sure you reserve and book your accommodation and transportation in advance of your trip.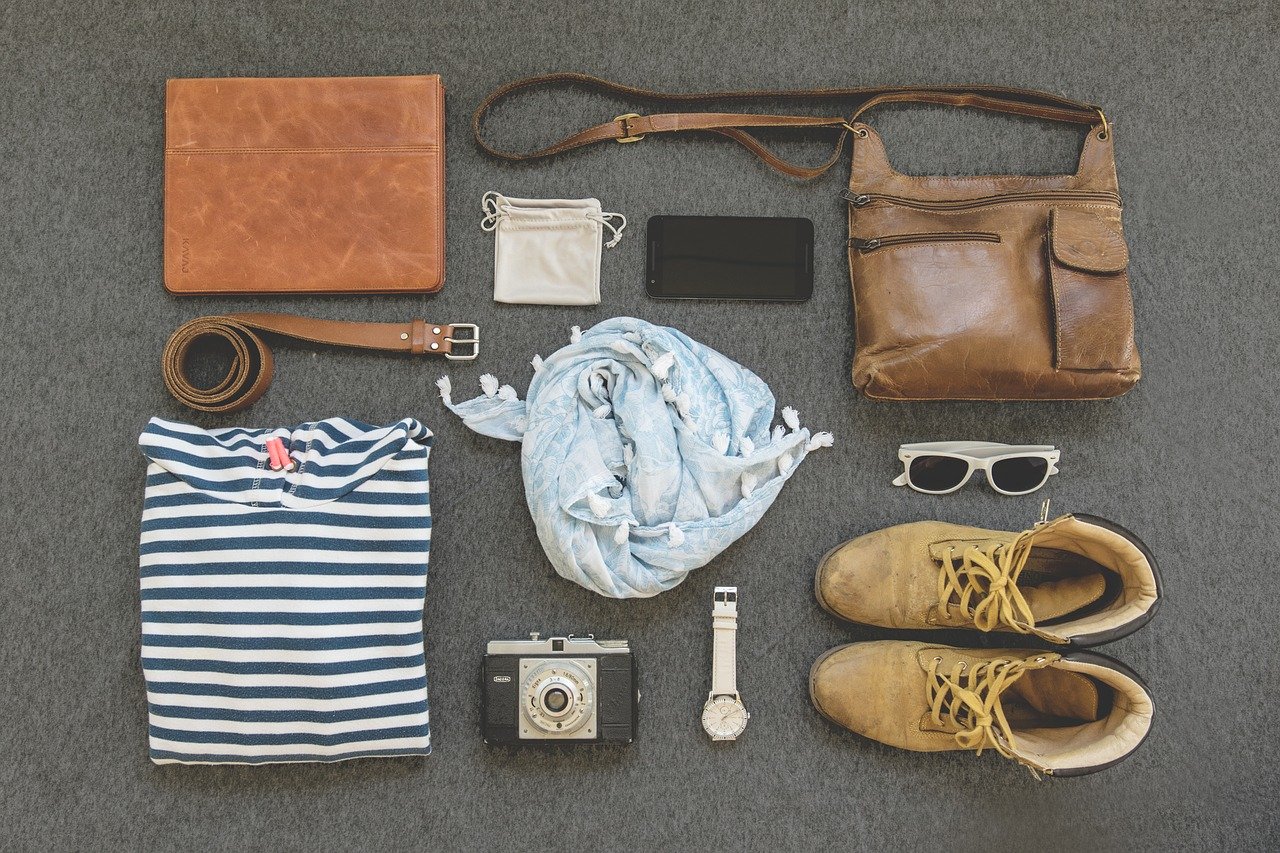 Road Trip Essentials – The Ultimate Packing List for a Road trip in 2021
Do you wonder what should you pack for your road trip? We got you covered. We have collected the most essential road trip items for you based on our numerous road trips. Here is our ultimate road trip packing list!
Where to Sleep in Norway
You can look for places on several websites, booking.com, Tripadvisor, and Airbnb as well. We slept in our own camper during this trip, but earlier, we used other options as well.
Norway with Kids
Norway is also an ideal destination for family travelers as it is full of kid-friendly attractions. We discovered it with our 2-year-old son, and I was 7 months pregnant. For these reasons, for example, we did not hike ALL the famous hiking trails, only Preikestolen, the Pulpit Rock, I have to confess. On the other hand, we went on smaller hikes and extended walks. But let's start at the beginning.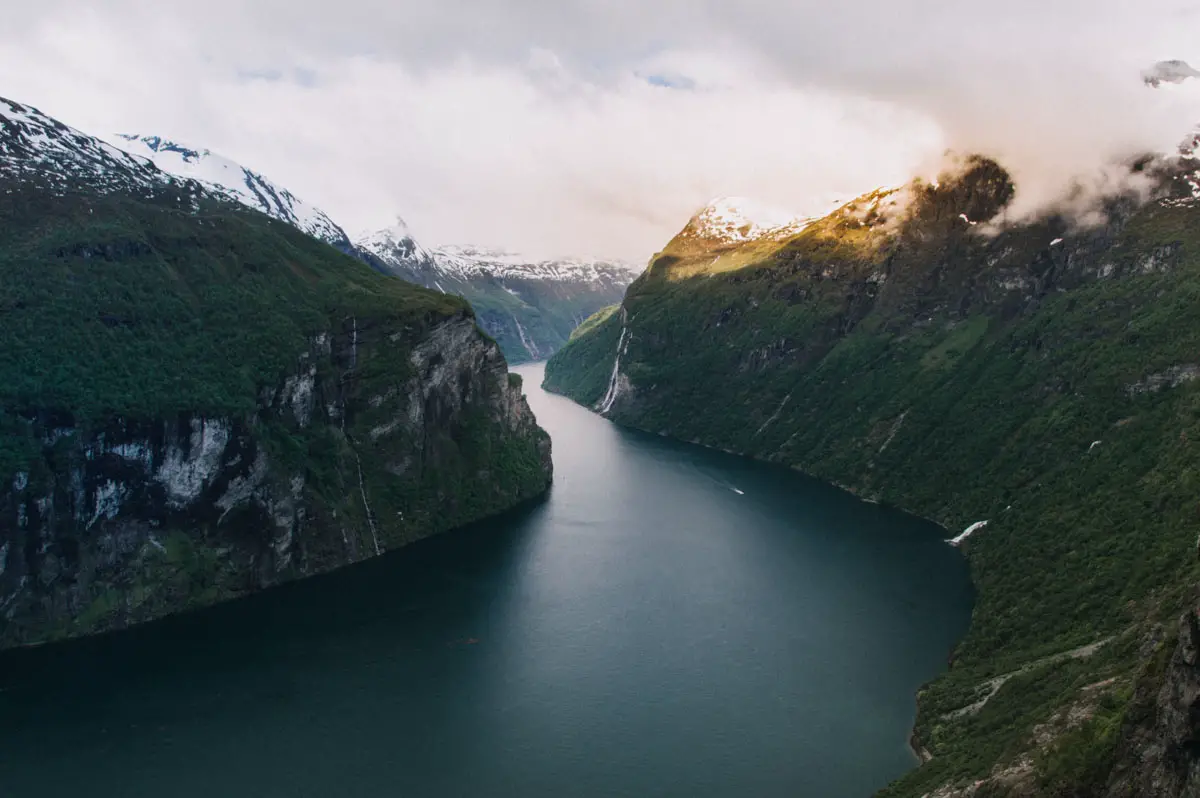 10+ Things to Do in Norway with Kids
The list comprises nature hikes, short day trips to the countryside, as well as city sightseeing. No matter what age your kids are, you will find something suitable. Infants, toddlers, and even teenagers will not be bored if you decide to use our list as a guide to Norway with kids.
Norwegian Prices
Norway is very expensive for the Hungarian eye, even expensive compared to Finnish prices (+ 20%). However, now I do not immediately freeze when I see the basic food prices, as I did during my first time in Norway ten years ago.
Fortunately, we could cook in the camper, so we saved a lot h of money. We haven't been eating in crazy expensive restaurants, yet we had a warm meal every day.
Day 1-2. Oslo
Oslo itself is an excellent 5-day program for those who come here, but even 2 days are enough to see the most important sights if you are in a rush.
Among the museums, my personal favorite is the Viking Ship Museum (Vikingskipshuset, tickets here), which is a relatively short program, and the Norwegian Maritime Museum (Norsk Maritimt Museum) with the neighboring Fram Museum (Frammuseet), where you can also see boats and learn a lot about, mainly polar, expeditions with Norwegian participants. Both museums are located on the Bygdøy peninsula.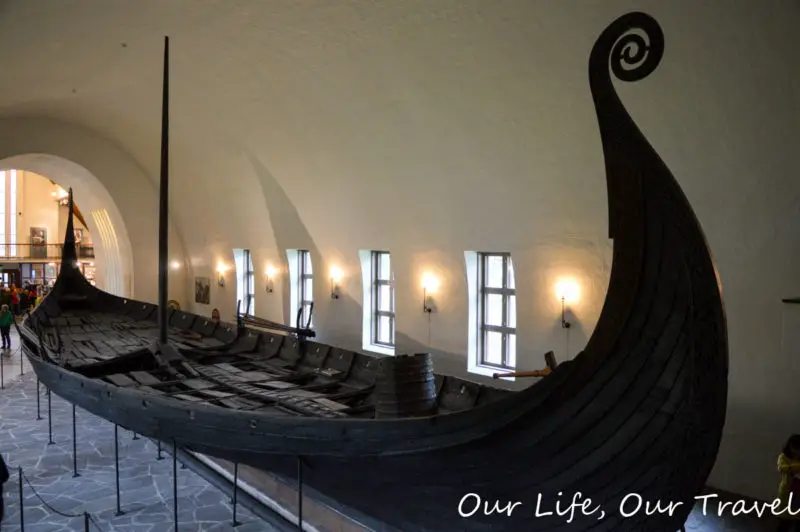 The Vigeland installation is another of my favorite locations in Oslo. It is located in Frogner Park, not far from Bygdøy. The sculptures are quite explicit. Some love them. Others don't.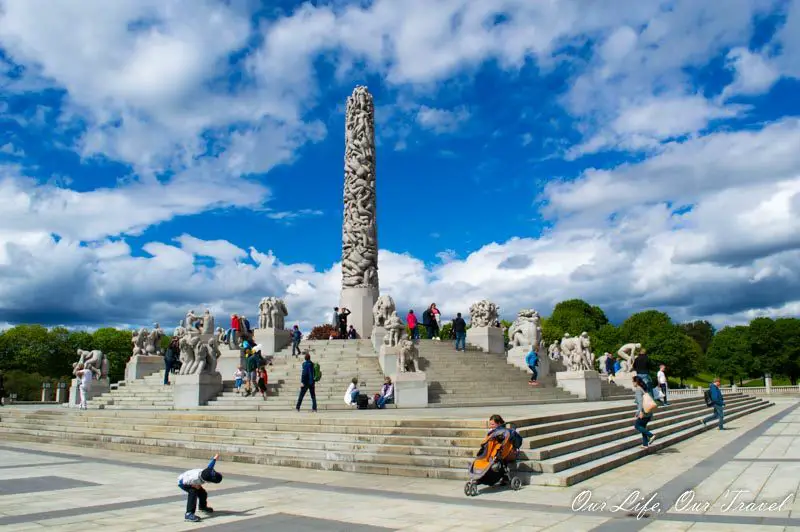 For winter sports enthusiasts, I would definitely recommend that you take a trip to the Holmenkollen ski jumping hill and visit the small museum as well. You can even take a stroll in the surrounding green area. Besides, the view of the capital below us is quite pleasant.
If you want to go to more places and visit more museums, I would definitely recommend Oslo Pass. It can save you a lot of money.
The capital is located in the Oslo Fjord (no surprise!), where you can take a boat trip. This is especially recommended for those who do not travel around the country as there are more spectacular fjords around Stavanger and Bergen.
In addition, what else to see in Oslo:
Fortress Akershus
Royal Palace
Town Hall
Cathedral
Where to Stay in Oslo? We recommend: Citybox Oslo or Radisson Blu Plaza Hotel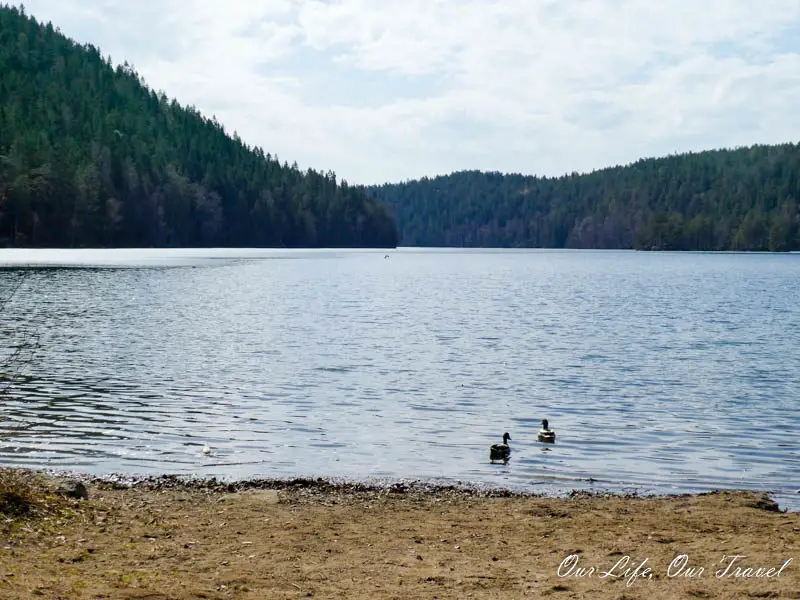 We recently walked to Lutvannet lake, too – this is outside the tourist spots, but if you are not a first-timer in Oslo, I would definitely recommend it. Great for a stroll with kids and popular among locals for jogging, walking, and swimming.
Day 3. Verdens Ende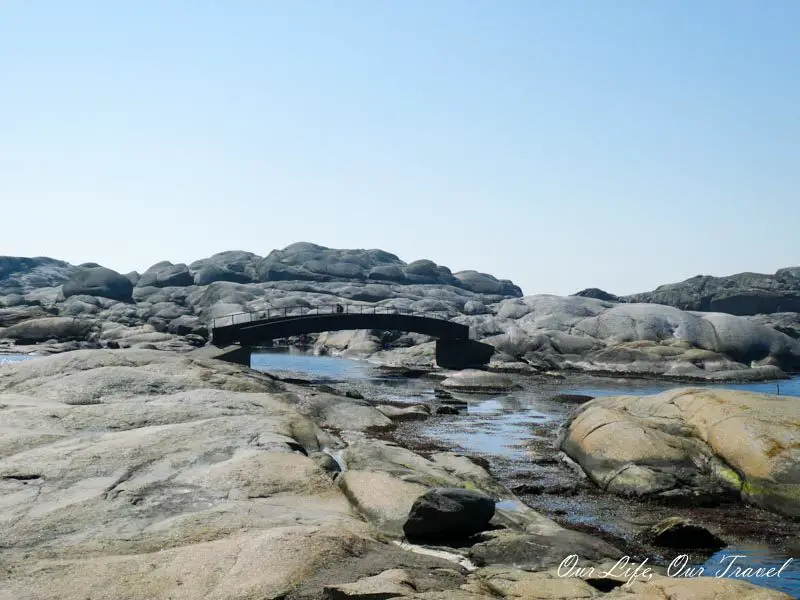 Verdens Ende was our next stop after Oslo (160 km away). South of Tjøme, at the southern tip of a smaller island, is a pleasant beachfront location at the end of the Oslo Fjord. The name of the place means the end of the world. No wonder, because it is quite barren, rocky, and then the sea. You can spend it there easily, even a day. Children and photography lovers will enjoy the rocky shoreline.
More about Verdens Ende – you can see pictures of a replica of an early 20th-century lighthouse.
After the sightseeing, it is time to drive further on the coast.
Where to Stay in Verdens Ende? We recommend: Scandic Havna Tjøme
Day 4. Kristiansand
If you choose the seaside route towards Stavanger, you will cross Kristiansand. The city's top sight is Fort Odderøya which is located on a small island near the center. It's a 3-5 hours program if you want to go through every nook and cranny. A walking distance of about 3 kilometers crosses the former military base, where You can observe many 18th century buildings. Fortunately, it is also accessible by stroller, but there are some rather steep sections. To be honest, I expected a bit more from the fortress. It's not necessarily worth coming here, and we paid most of the tolls on this section.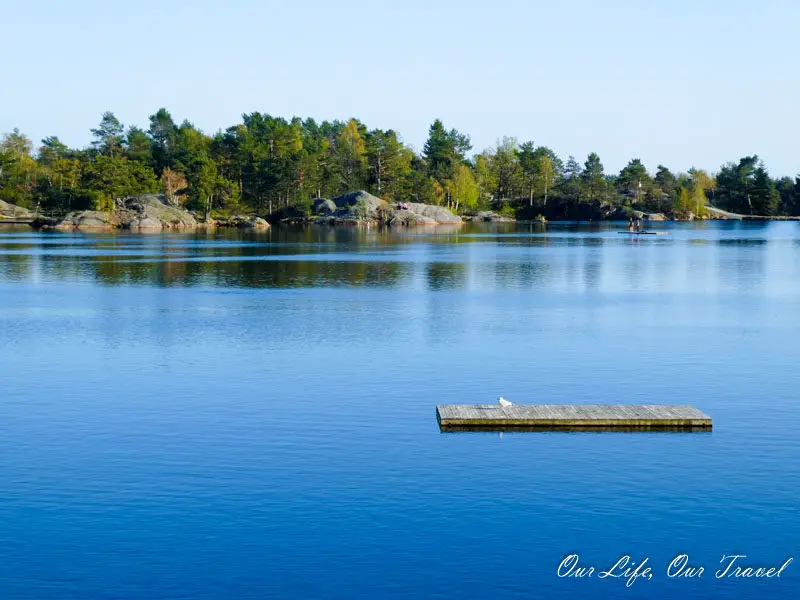 We also spent the night near a huge forest park in the north of the city—a cozy place with lakes, beaches, smaller but mostly stroller-friendly paths. If you still have time, you can drive to Stavanger already the same day.
Where to Stay in Kristiansand? We recommend: Hotel Dronningen or Scandic Kristiansand Bystranda
Day 5. Stavanger
When I think about Stavanger, the Norwegian Petroleum Museum (Norsk Oljemuseum) first comes to mind. Both younger and older can learn a lot about the past and present of oil extraction in this super museum. In addition to the museum, more than 150 old white wooden buildings have been preserved in the Old Town, and it's worth a walk around there.
The city is enough for 2 days, but it is worth adding at least 3 days for the surrounding natural wonders.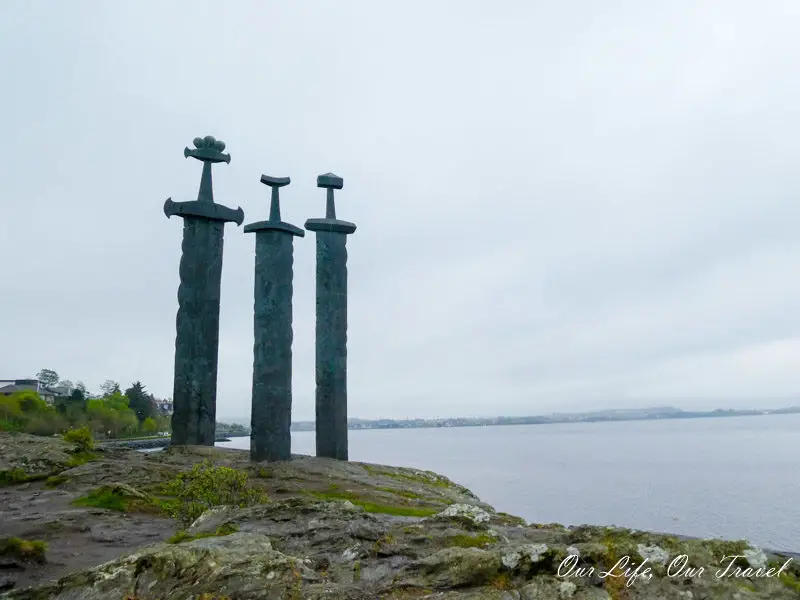 Other things to see in Stavanger:
3-sword statue (Sverd i fjell)
Cathedral
Gamle
Norwegian Canning Museum
Where to Stay in Stavanger? We recommend: Cozee Central Apartments or Radisson Blu Atlantic Hotel
Day 6-9: Sights and Hikes near Stavanger
We spent most of our time in this region during the trip, so we'll go into more detail below about these places. Famous tours are accessible from Stavanger with or without an overnight stay. Personally, I would spend at least 4-7 days in the area. If you like hiking, you won't be bored even in two weeks.
Kjerag and Lysefjord (1-2 day)
Frafjord (1 day)
Preikestolen (1 day)
Røssdalen Camping (1 day)
Viking village (The Viking Village on Bukkøy) (half day)
Little Statue of Liberty (Visnes) (half day)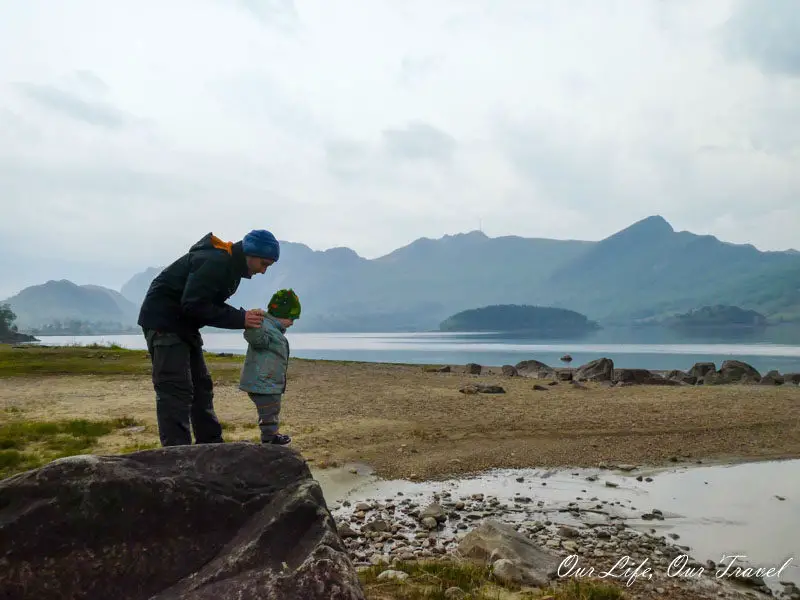 Where to Stay in Stavanger? We recommend: Cozee Central Apartments or Radisson Blu Atlantic Hotel
6. Day: Kjerag hike
Who wouldn't want to stand on this popular rounded Kjerag rock a thousand meters above the Lysefjord? Unfortunately, this time (in April), the roads were still closed due to the snow conditions, and it would have been quite expensive to take the camper van to Lysebotn by boat, so now we missed the tour.
However, I will show you some pictures of the journey almost ten years ago. Lysebotn is difficult and long, but it is much easier to complete the hike from the top of the fjord (visitor center). I have been on the latter route, and I strongly recommend it to you.
The parking fee is 200kr.
Organized tour prices – check here.
6. Day extra: Frafjord & Månafossen
A quiet fishing village at the end of a fjord of the same name. We did not meet any souls during the off-season near the water, and there were only a few people taking photos at the Månafossen Waterfall, which is about 10 km away. There is a steep but relatively short path leading to the waterfall, but it is definitely worth climbing.
Where to Stay in Stavanger? We recommend: Cozee Central Apartments or Radisson Blu Atlantic Hotel
7. Day: Pulpit Rock – Preikestolen
It is worth looking at the Lysefjord from the other side than where Kjerag is located. Luckily, the Pulpit Rock hike was accessible even in April with a toddler.
This is the easiest of the three famous hikes. If you are not in excellent shape, 4-5 hours should definitely be enough to make the loop. I did it 7 months pregnant, so that you can do it too! The route is 8 km long, and you only have to climb 350 meters. The parking fee is 250kr.
You can find a detailed description of the hike here.
Organized tour prices – click here.
Day 8: Røssdalen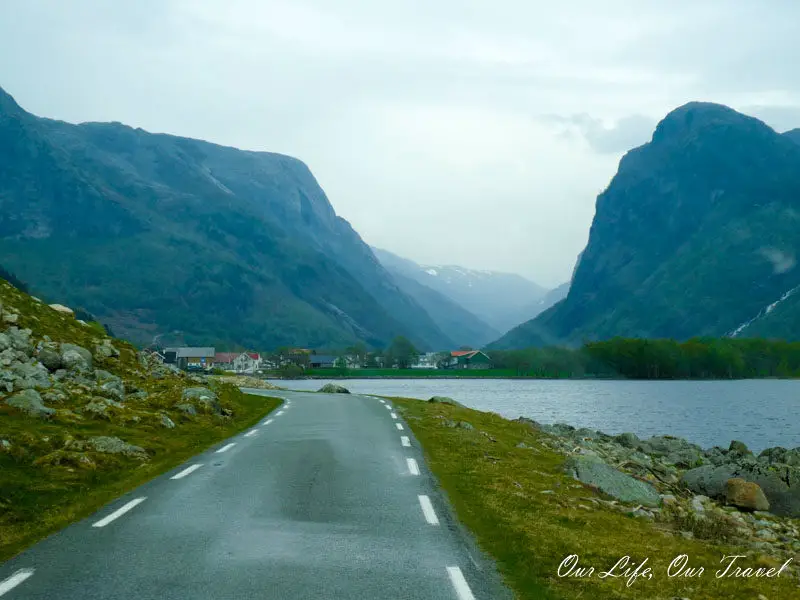 By the end of the world, we were driving. The road became narrower, and the drive was more and more spectacular. U-shaped glacier valleys, almost untouched nature, and many sheep.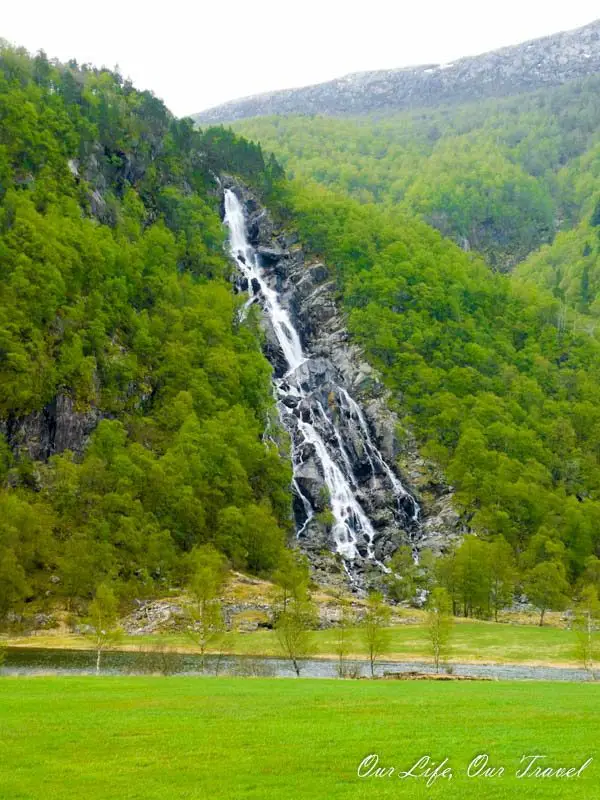 There are several shorter hiking trails to choose from, plus a spectacular waterfall. I think I can safely say it was one of our favorite neighborhoods. In the summer you will probably meet people here.
Day 9. The Little Statue of Liberty – Visnes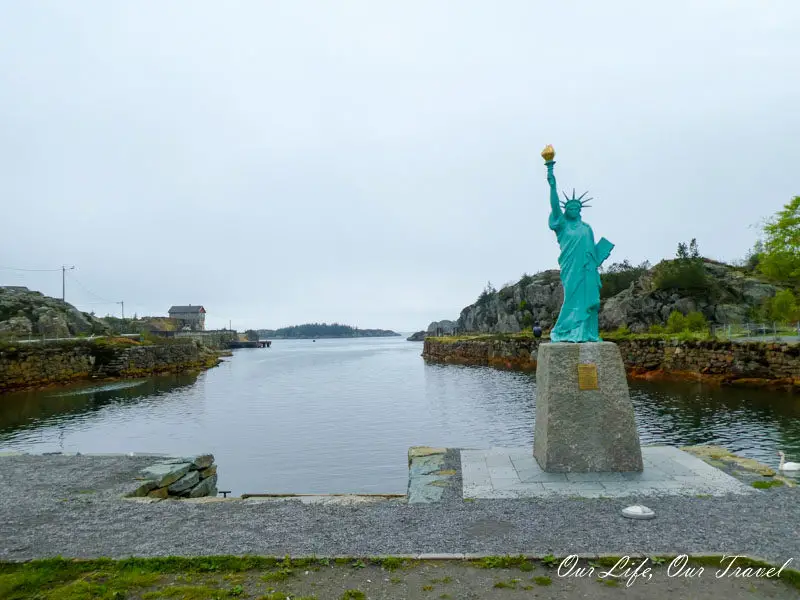 It is worth traveling from Stavanger to the north, as here you will find a real Statue of Liberty in Visnes.
In front of the Visnes copper mine is a small statue on an island between Stavanger and Bergen. Most of the copper was probably mined here for the New York statue. Although accurate records have not been kept, since there was no other project that required copper at that time, this is the most likely explanation for the shipment of the mined quantity there.
Day 10-13. Odda and its surrounding
Odda and the adjacent national parks (Folgefonna and Hardangervidda) were other areas where we would stay for weeks. We hiked, rested, and enjoyed the magnificent views of glaciers, mountains, and fjords. Here you should spend 3-5 days (at the minimum!).
Some of our favorites:
Day 10. Trolltunga (Hardangervidda National Park)
Probably the most famous hiking route to the north of Odda. The tour is long and, therefore, relatively difficult. Unfortunately, we have not committed now, and if the children are self-sufficient;) we will bring them again. The tour takes 1-2 days, depending on your workout.
The parking fee is 300-600kr.
Where to Stay in Odda before Trolltunga hike? We recommend: Odda Camping 
Day 11. Buer Glacier (Folgefonna National Park)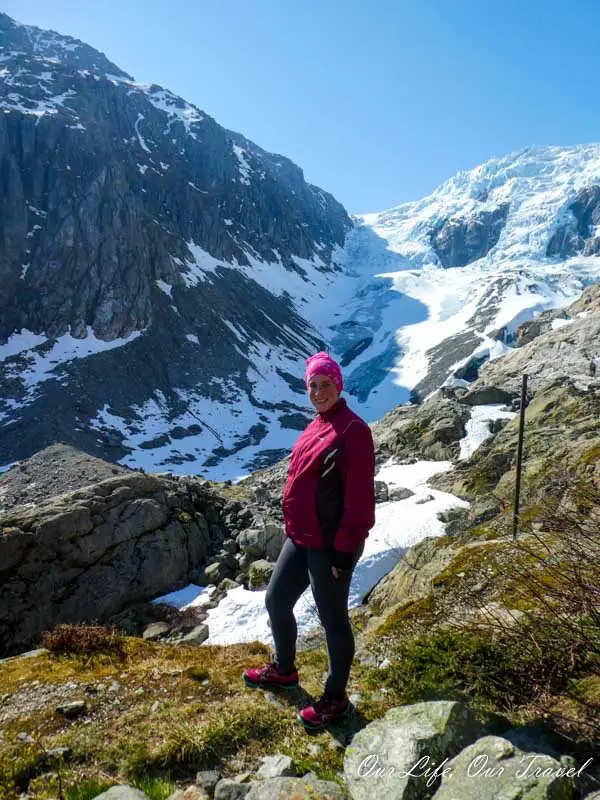 Earlier I wrote that I had taken just a rougher hike at Preikestolen, and this one, at the Buer Glacier, on the edge of Folgefonna Park.
They had to overcome elevations of about 600 meters along bridges, planks, and chains. It can be walked in 3-4 hours (if you have experience in difficult terrain). I show you a picture of the place where I almost turned back, even though we were quite close to the shelter.
If anyone asks us what our favorite hike was, I'd say this, even though there are more famous places in Norway.
P.S. I received the most recognition from this tour, including from young people and retired parties. I guess it's not an ordinary sight to climb up here with such a big tummy.
The parking fee is 150kr (although the machine was out of order in the off-season)
Where to Stay in Odda? We recommend: Odda Camping 
Day 12. Rosendal
From there, we passed a toll tunnel (Folgefonntunnelen) and spent a few days on the other side of the Folgefonna National Park. There are plenty of small waterfalls and a parking lot along the way.
Among other things, we strolled over to the sea above the town of Rosendal. The road is long but can also be reached by stroller (and bike). Perfect for a full-day program when you're on foot. And you can see cute wooden cabins towards the end of the road. Formerly shepherds used to live there.
There is a "Stone Park" in the city where you can find all kinds of rocks in the area. Easy to walk with children in half an hour.
Day 13. Eidfjord and Vøringfossen Waterfall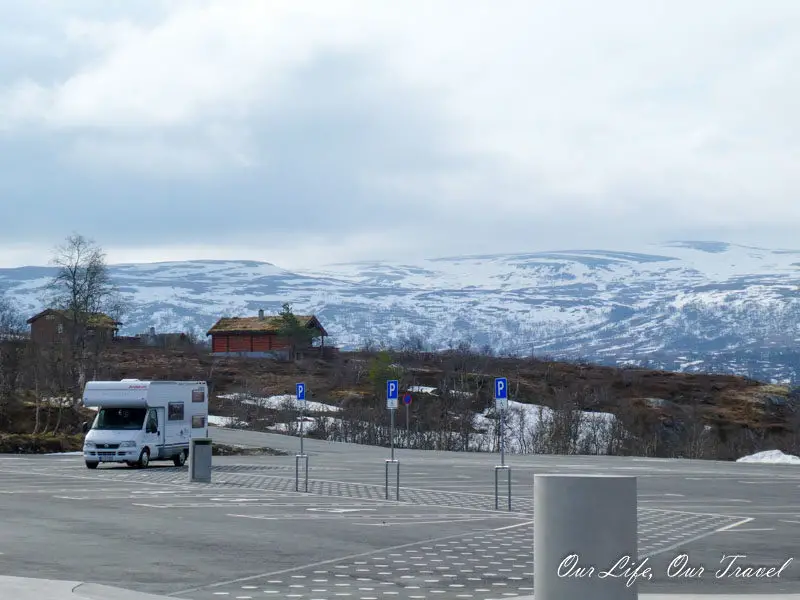 Vøringfossen is a stunning unique waterfall just a few meters from the parking lot(s). Although there was no crowd at the end of April, due to the parking lot's size, it is better to come early in the morning if you want to take a good look and take pictures.
The waterfall is 183 meters high and can be visited from several sides, stopping at various parking lots. More trained can even walk. 400-600 meter level difference on the 2-4 kilometer route and takes about 2-3 hours.
Where to Stay in Eidfjord? We recommend: Ingrids Apartments
Day 14. Bergen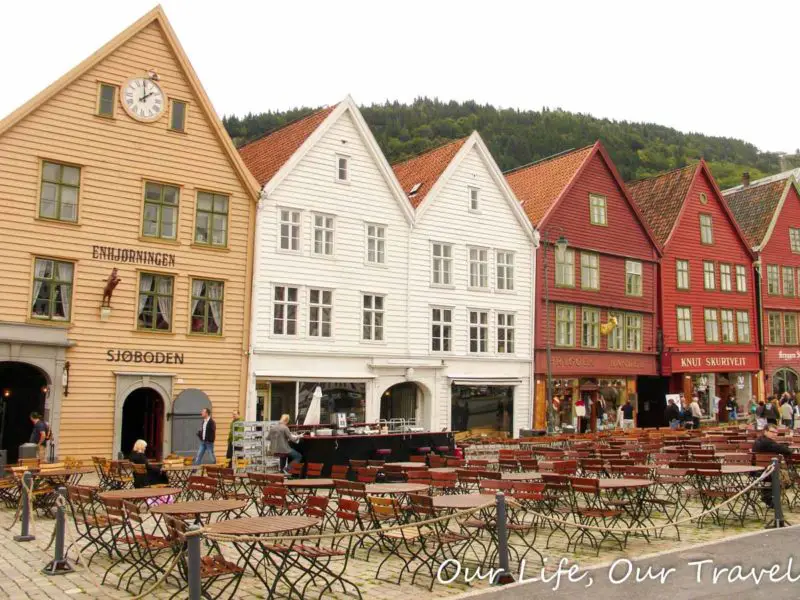 Bergen is my favorite Norwegian city, and I made a big enough conscience question whether we should skip it or not. That way, I can only show older pictures. I squeeze. The Bryggen, with its colorful home, is a World Heritage Site and houses the city's most spectacular buildings.
Also worth a visit:
Fløibanen Funicular
Hanseatic Museum, about the Hanse trade route and the past
Johanneskirken, the largest church in the city
Fish Market
the 13th-century Bergenhus Fortress
Norwegian Fisheries Museum, about fishing

Where to Stay in Bergen? We recommend: Citybox Bergen
Day 15. Jotunheimen National Park and Scenic Drives
Due to the snow situation, we just traveled through this wonderful national park. These were the roads and the surroundings: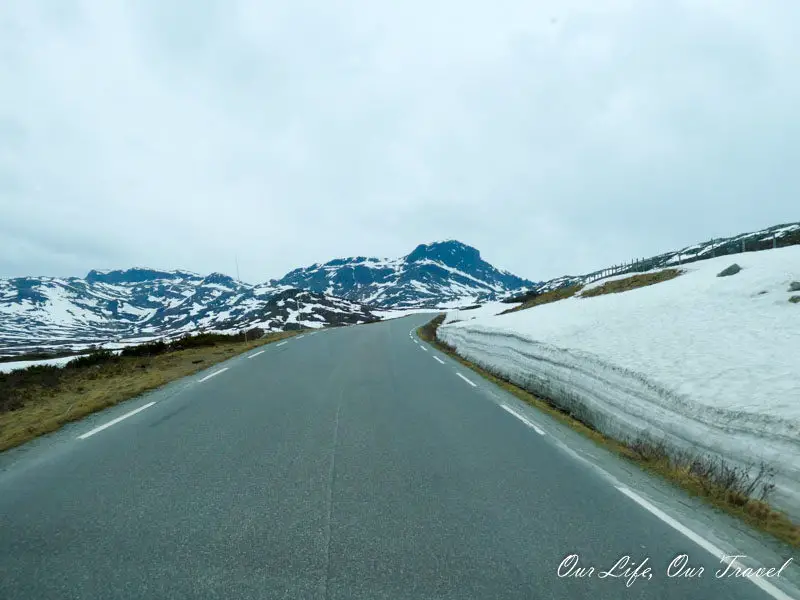 If you are here in the summer, I can definitely recommend hiking around the Spiterstulen lodge. Who wants to climb Norway's highest peaks in the Jotunheimen Mountains?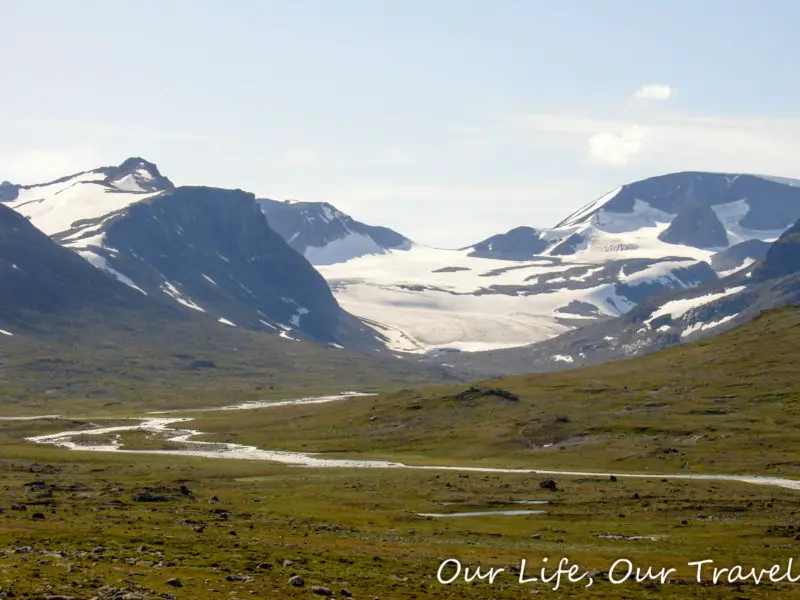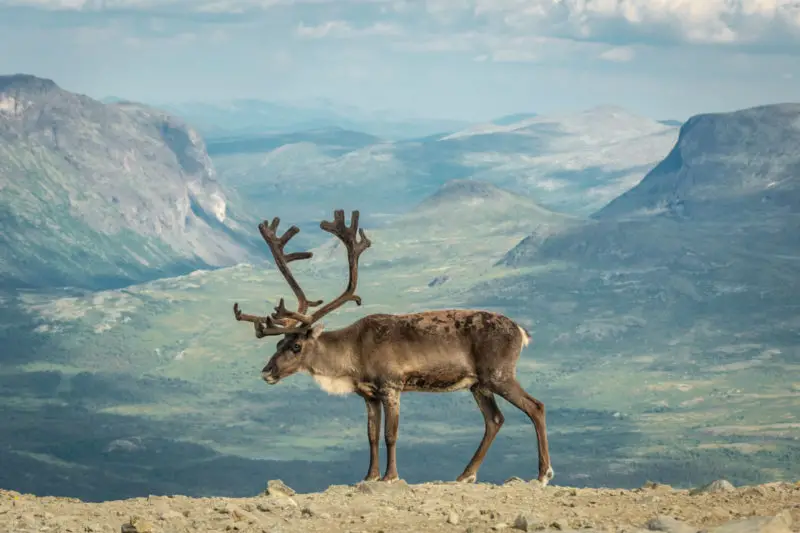 Day 15 Alternative: Geiranger Fjord and Village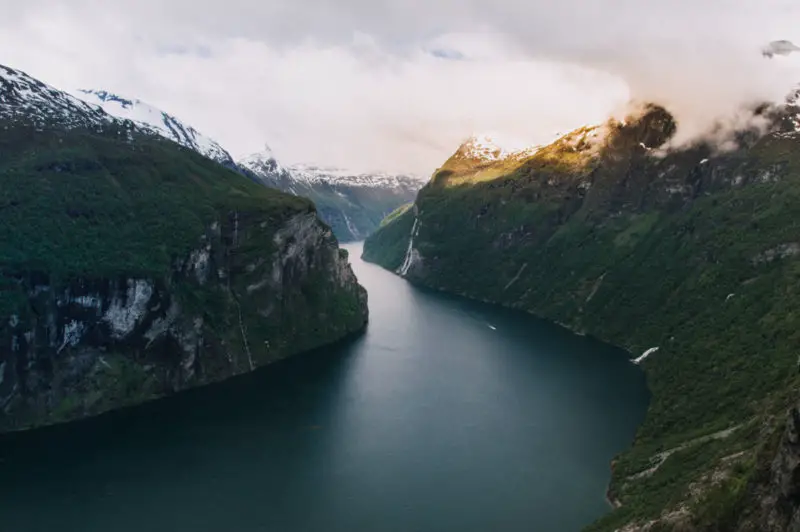 The Geiranger Fjord is considered the most spectacular fjord in Norway, and it is definitely recommended to visit it. It can be reached by boat or by car. The fjord is a UNESCO World Heritage Site, and you can visit several waterfalls, the most famous ones are the De Syv Søstrene (the Seven Sisters), Friaren (the Suitor), and Brudesløret (the Bridal Veil).
Where to Stay in Geiranger? We recommend: Havila Hotel Geiranger
Day 16. Ålesund – Kristiansund and the Atlantic Road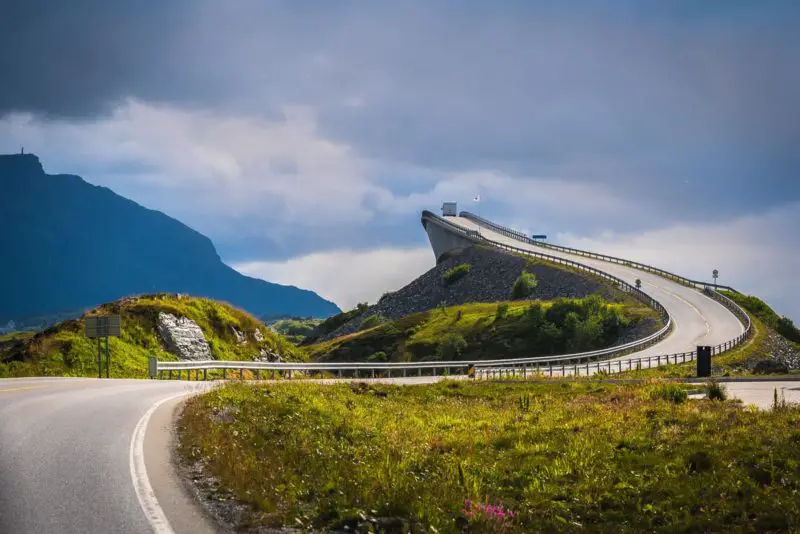 Everyone loves driving on this road. Road 64 is one of the most popular routes in Norway. Unfortunately, it isn't in the proximity of any other popular spots, so it adds quite many extra kilometers to your trip, but if you have time, it's a nice addition.
Where to Stay in Alesund? We recommend: City Apartments Aalesund
Day 17. Trondheim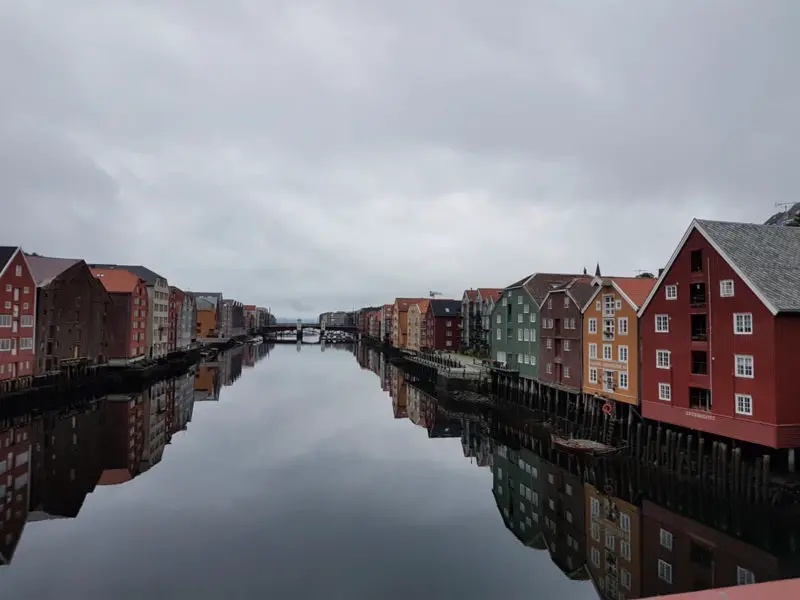 Norway's third most populous city is worth a trip. Last but not least, there is the most northern tram line in the world (Gråkallbanen). And if you're already here, let's look at the following attractions: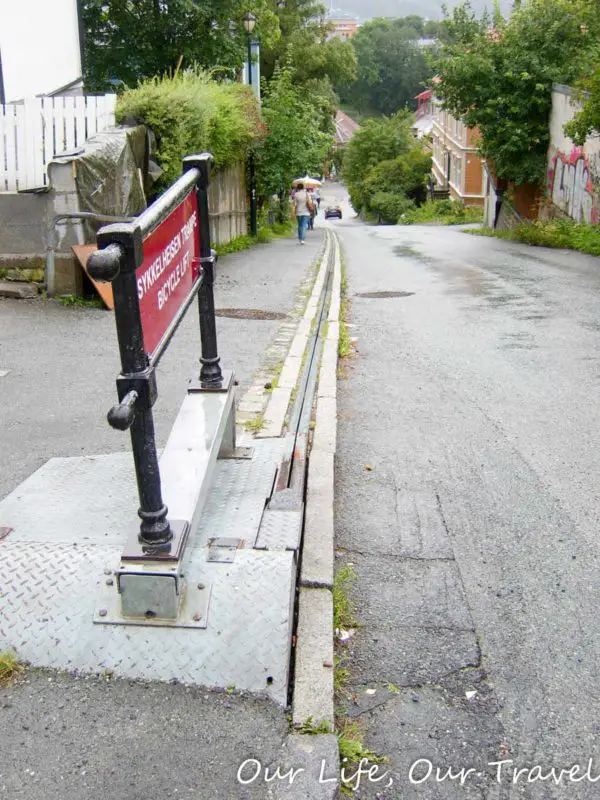 Nidaros Cathedral
Old Town Bridge
Kristiansten Fortress
Munkholmen (the Monk's Island)
Trøndelag Folk Museum
Bicycle lift
Where to Stay in Trondheim? We recommend: City Living Schøller Hotel
Day 18. Back to Oslo
It's time to drive back to Oslo and return the car – or keep driving north!
Additional Trip to Tromso (Tromsø), Lofoten, and Nordkapp
If you have time, go north. Really!  Nordkapp and the Lofoten Archipelago are a lifetime experience. Recently, we have spent two full months in the far north, starting our road trip from Kirkenes. You can read more about Northern Norway here.
Important information for Motorhome and Car Travelers in Norway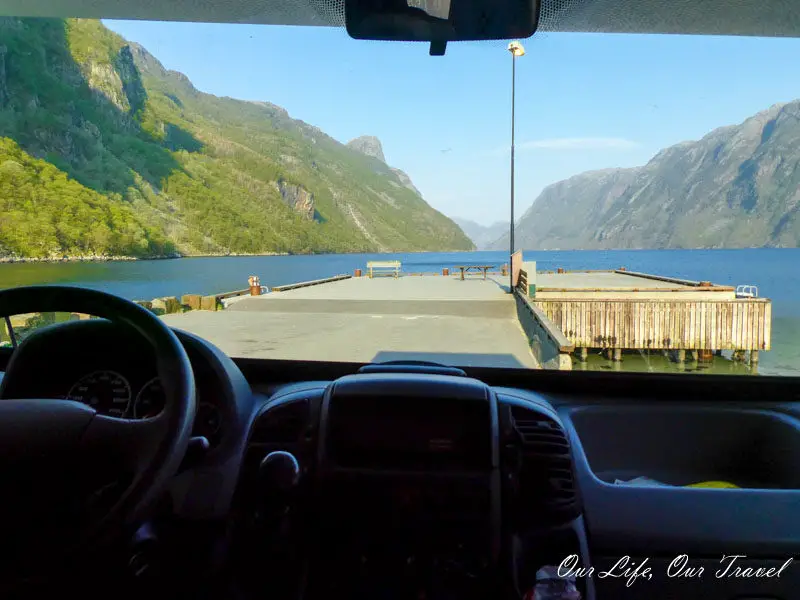 Tunnels and Tolls
Fortunately, for cars under 3.5 tons, you only have to pay car charges on most highways, roads, and tunnels. In most places, the license plate is automatically read. We paid about 50€ equivalent (500 NOK) during our 3 weeks in Norway.
Ferry Fares
Depending on the length, the camper fare is about twice more than a car fare. If you rent a camper, it might be worth going with less than 6 meters long as prices get steep for longer vehicles. Prices depend on the distance the ferry crosses.
Closed Roads
Many roads are still closed in winter and spring due to snow cover, so check the situation online before embarking on your journey. This is the official site. Although the map is in Norwegian, it is definitely worth using. For example, many roads were closed during our trip in May.
Do you need a road trip checklist? Read our packing guide here!
Motorhome Specific Services – Water and Gas
One of the best things about traveling by camper in Norway is that you can fill many gas stations and rest areas with free drinking water, empty the wastewater tank and wash your toilet cassette.
Although we wanted to spend a few nights at paid camping sites at first, we always chose free parking. 
There are several places you can buy and refill gas bottles, but mainly in the south and around big cities, so you need to think ahead if you spend a lot of time in nature when you need to heat too.
This is a super app for all motorhomes!
Follow us on Instagram and Facebook!
Pin for later – click on the image!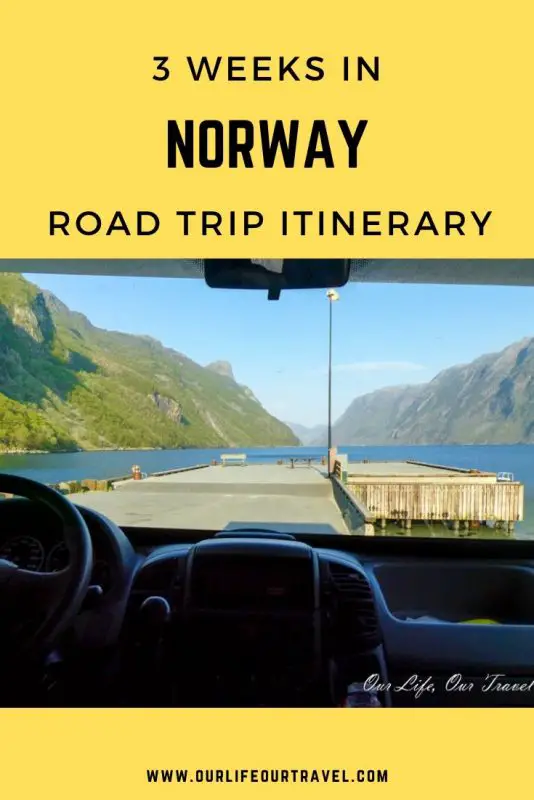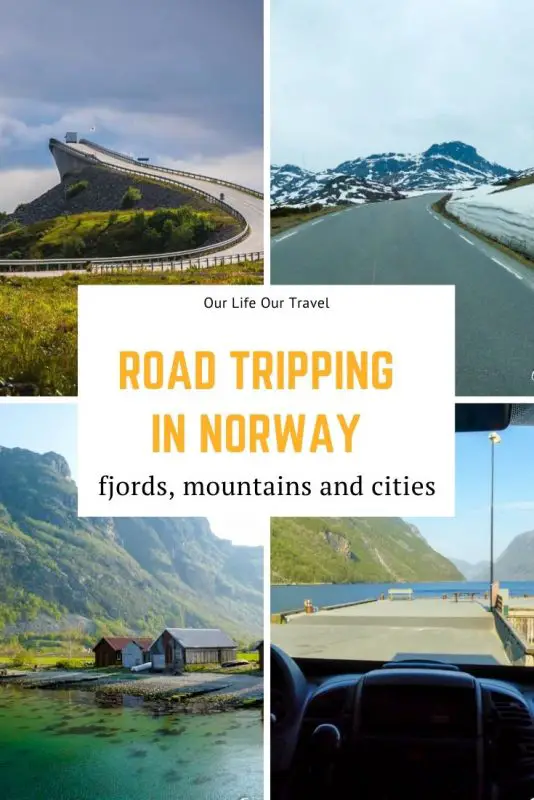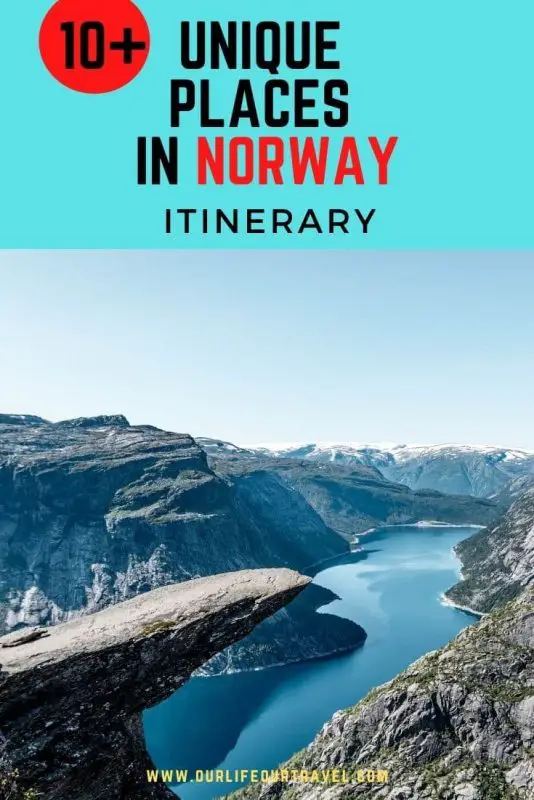 About the Author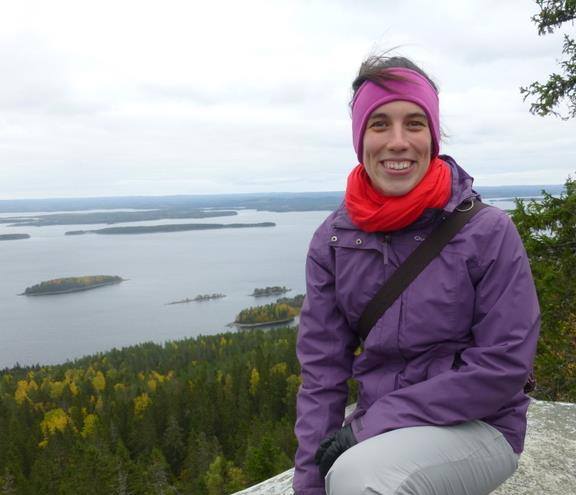 Katalin
Katalin is a Lapland-based outdoor enthusiast who loves hiking, road-tripping, and traveling with her family. She spends her free time far away from civilization in one of the national parks around the world, explores off-the-beaten-path places, or hops on a road trip with her kids in an RV.
Read more about her adventures and the blog.