Do you wonder what should you pack for your road trip? We got you covered. We have collected the most essential road trip items for you based on our numerous road trips. We love driving all year round and we alter car trips and RV trips and are suitable for Europe road trips but also for US road trips. Small, 2- or 3-day road trips such as a trip to the Death Valley from Las Vegas and longer road trips in Scandinavia have very similar needs considering packing for the way.
Here is our ultimate road trip packing list!
Disclaimer: The post may contain affiliate links.
Road Trip Packing List For Car and Driving
There are a couple of must-pack items that your vehicle or you need.
For a trip abroad you will need either your ID card or passport. Don't leave them at home.
Driving license and car papers
The driving license is another one of the road trip essentials for the driver. Make sure you have both your license and your car's registration papers with you. Some countries require you to have an international driving license, which can be issued either in your home country (if you go on a short trip) or in the destination country but I wouldn't do it unless you go for a month or longer trip.
Car insurance and green card
Verify that your car insurance is valid in the country (or countries) you are heading to. Make sure you requested a green card in time if it's needed. It costs usually around 10€/10$.
It's always advisable to have travel insurance when you are on a trip abroad. In case you forgot about it and you are already on the way, don't worry, you can still insure yourself and your belongings using SafetyWings' travel insurance or their Remote Health Program.
Pack or download the car's manual, so you won't be totally lost if an indicator light appears on the dashboard. It happens often during long drives.
Spare tire and tools to change it
If your tire gets busted, a spare one can save you from an expensive toeing. Check beforehand if it is pumped as it is a road trip safety essential.
Road Trip Essential Kit: Emergency kit and fire extinguisher
It's obvious to have a (non-expired) emergency kit, and sometimes a fire extinguisher is required too.
Download our car trip essentials Checklist here
Travel Resources
There is nothing better than a relaxed holiday. To ensure your rest, make sure you reserve and book your accommodation and transportation in advance of your trip.
Road Trip Essentials for Fun & Other Electronics
When you go on a long road trip, it's inevitable that you need to charge your phone during driving too. Make sure you get a car adapter to charge your devices via USB. Check prices on Amazon.
Compact camera: one of the most important photography road trip essentials. We can recommend a Waterproof & Compact Olympos Camera.
Power bank & Solar Power Bank
Whether you have an adapter to the car or not, a powerful power bank is another great option to guarantee your phone or camera doesn't run out of battery. You can just get a normal power bank or the one that can be charged by its solar panels. It works well during summertime. We used a solar panel version for example on our trip to the Lofoten Archipelago in Norway. It is one of the camping essentials – so if you go away from civilization, it is a must.
Offline MAP: to save data and to have a map if you drive in remote areas.
Portable Wi-Fi: to enjoy connectivity – unless you go totally off-grid camping. A pocket-sized portable device is the best. Alternatively, you can use your old phone.
Other useful items to make yourself comfortable
Sunglasses: The most important item in any season on our road trip packing list. Even as a passenger it is very troubling to squint all the time, not to mention if you are the one in charge of driving. Pack your sunglasses in winter or rainy weather too as the wet surfaces reflect so much light, and the snow can absolutely be blinding on a sunny day. We have learned it while road tripping in Lapland and the Arctic.
Travel pillow
Blanket
Reusable water bottle
Toilet paper
Flip flops
Towel
Wet wipes
Trash bags
The Best Travel Games – Road Trip With Family Essentials
Travel games are unforgettable items on the road trip packing list for families. Important to pack something light yet entertaining for the kids.
Here you can find more essentials for a road trip with baby. We have traveled across Europe for 3 months when we had our first baby. For older kids, it is much easier to prepare.
Make sure you check below the healthy snacks you should prepare whether you travel with a toddler, teens, or tweens.
Road trip food essentials
Our road trip food packing list consists of a variety of items of healthy snacks.
Most of the healthy snacks we take on the trips are suitable for vegans as well. These vegan road trip essentials will make even a meat-eater happy and satisfied:
Nuts
Sliced cucumber or carrot with hummus
Grapes, bananas
Dries fruits
And a lot of water!
Road Trip Beauty Essentials and Clothes
Road trip bag essentials – here are everything you need to pack to feel yourself better and as comfortable as possible on a weekend road trip or on a long road trip.
lip balm
small soap and shampoo
body wipes
tangle tweezer or a comb – if you don't know what it is, check it out now. Brushing hair won't be the same ever.
toothpaste toothbrush toiletries
Summer road trip essentials
Are you heading to a hot place to spend most of your time beaching? A couple of important items on a summer road trip packing list are the following.
Sun-screen: The number one item on a beach road trip packing list.
Mosquito repellent
Hats: you need it if you head to the sea (for example to a Florida road trip) or to a lake, you will need it.
Umbrella: for the rainy days.
Winter road trip essentials
Compulsory items on a Norway, Finland or Iceland road trip packing list:
Shovel
Snow chain
Ice creeper
Snow-brush
Road trip packing list printable
Here is your road trip packing checklist, make sure you sign up for our road trip packing list template to guarantee a hassle-free packing.
Pin for later!

About the Author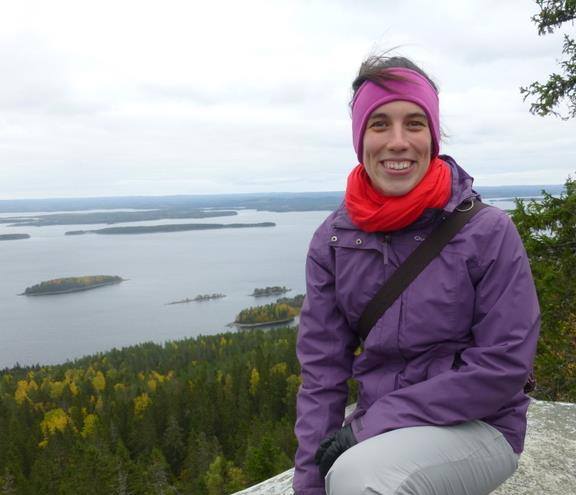 Katalin
Katalin is a Lapland-based outdoor enthusiast who loves hiking, road-tripping, and traveling with her family. She spends her free time far away from civilization in one of the national parks around the world, explores off-the-beaten-path places, or hops on a road trip with her kids in an RV.
Read more about her adventures and the blog.