It is 2015 spring, and Katalin had summer school in Helsinki, so I've barely seen her. Luckily she didn't mind the idea of having a weekend in Oslo. Budget flights, Couchsurfing, and a long weekend abroad? We didn't need more motivation to buy our tickets.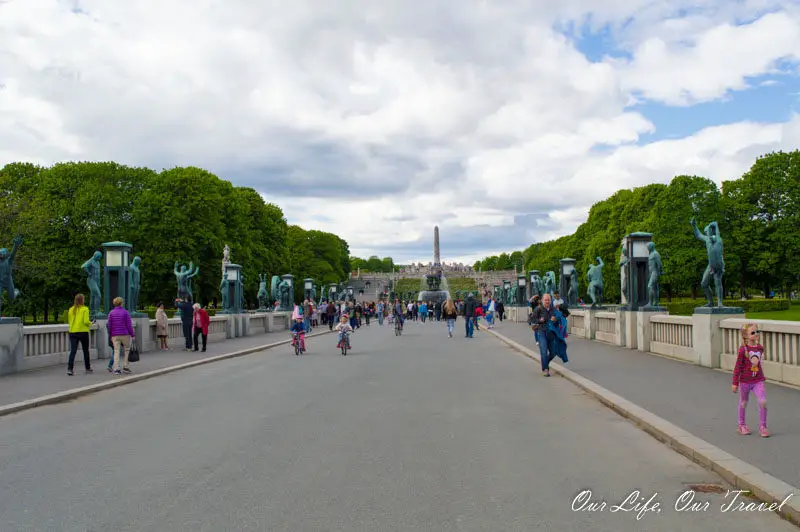 Oslo is not an extremely interesting city, but you will find numerous fun things to do there and definitely worth a weekend visit. It is located next to the Oslo fjord. The fjord is an excellent, natural background to the city. The Viking Ship Museum, the Heyerdahl (aka Kontiki) Museum, and the Arctic (Amundsen) Museum are worth visiting if you are interested in history or crossing seas and oceans. If you like ski jumping, you definitely will enjoy having to go to the Holmenkollen Ski Museum and ski jumping hill!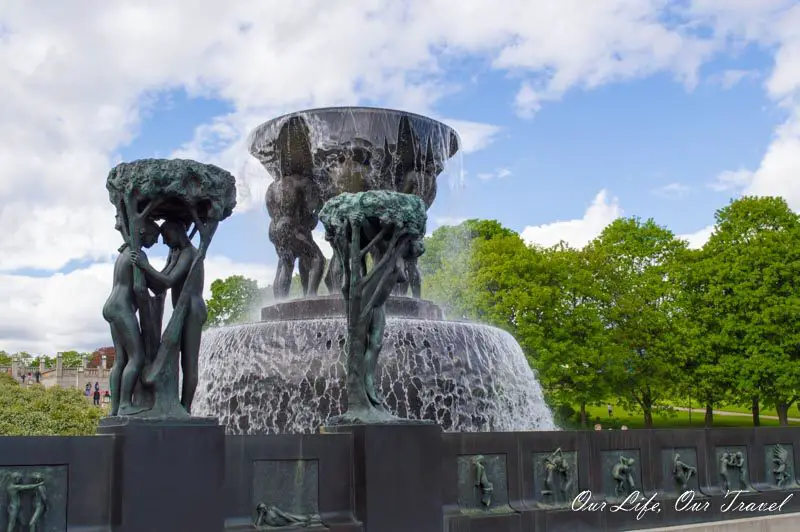 The Vigeland Installation in Frogner Park
The Vigeland installation in Frogner Park was my favorite place in the city and was on my Norway bucket list. This is the largest park in Norway with its 45 hectares, and it is famous for its sculptures and other art installations made by Gustav Vigeland. He was a famous artist, at least in Norway. He made hundreds of sculptures during the early 20th century and became a Norwegian heritage since 2009.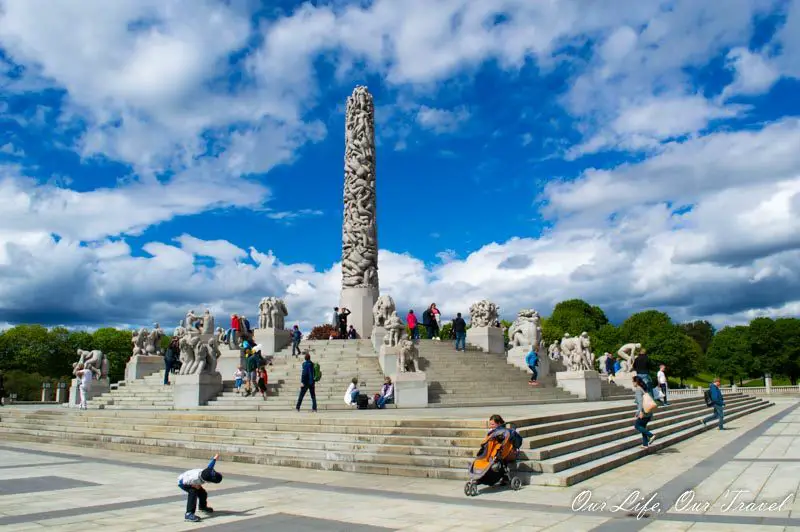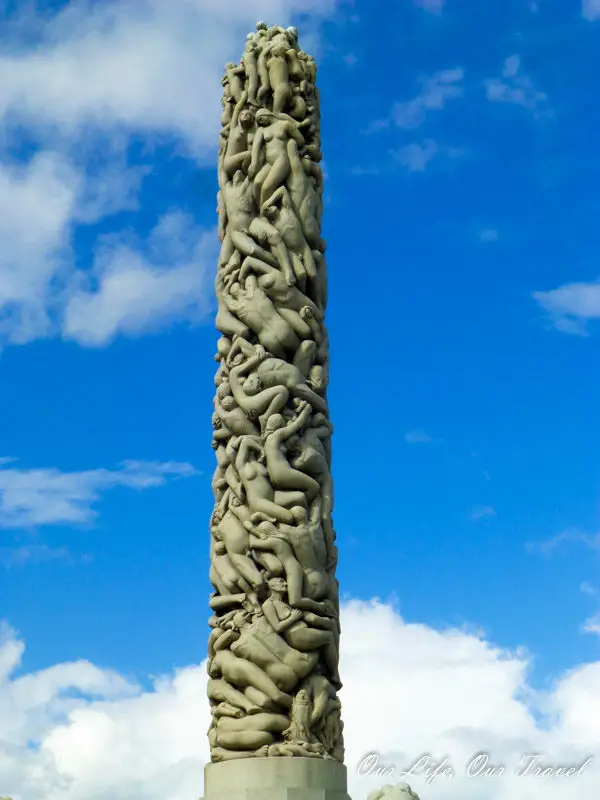 You probably noticed that Katalin and Karol didn't take me to many museums or cultural heritage sites, but this one was special. She really likes all those emotions and ambivalent sculptures next to each other, especially on the bridge. So did I! My favorite was the monolith, though. It is a vast, white, 14-meter high column with over 100 human figures on it. You should check it out too!
– Birdie –

Check out more posts about Norway
Norway Bucket List Activities | Preikestolen Hike | Verdens Ende – The World's End | Lofoten | Hiking in Lofoten |