How to get there?
Helsinki is famous for it's historical downtown and harbour buildings including the big churches. But there is also a very interesting site in Helsinki that doesn't make it to the most popular guides. Probably because it's an abandoned area that for most is not considered pretty. Kruunuvuori (Crown Mountain) is quite far from the center, but definitely worth a visit. In summertime, it can be a pleasant short walk in the forest among remains of over century old villas. Everything not so far from the center of Helsinki. To get there you take a metro to the direction of Mellunmäki or Vuosaari and get off on Herttoniemi station. There you will find a bus 88 to the direction of Kaitalahti. You stay on the bus until it's final stop. From there it's a short walk along Päätie. Where the street ends, turn right into the forest and follow the wide path. It will lead you first to a small lake and right after it, you will see the first ruined villas. The place is marked for example on Google Maps.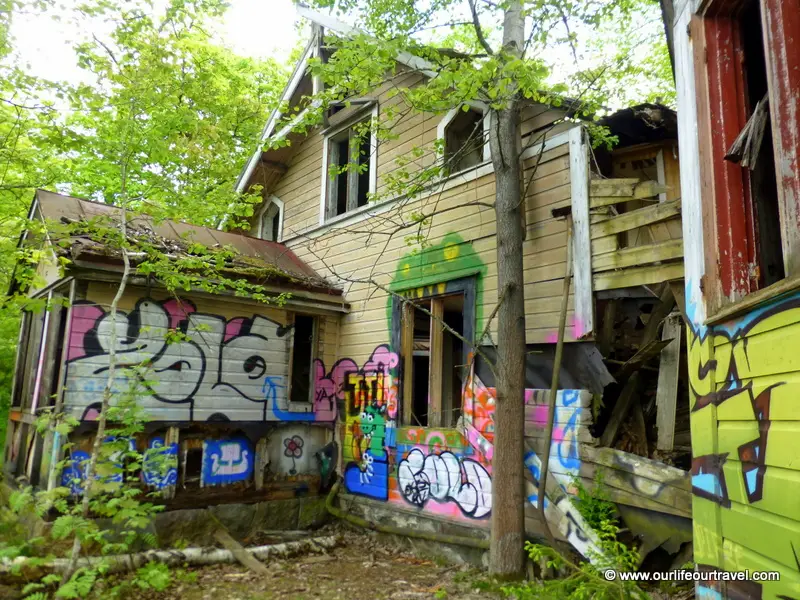 The history and present of the villas
Nowadays Helsinki is full of concrete apartment buildings. However, in the early 20th century it was full of districts made up of wooden houses and villas. Kruununvuori was built by German businessman in the beginning of the century as the residence for wealthy members of German community who lived in Helsinki. After World War 2, the Finnish communist party overtook it and turned it into a holiday resort for its activists. In 1955, Aarne Aarnio, big Finnish employer, became an owner of the area, hoping to turn into a living district for masses. However, due to many bureaucracy related problems, he was forced to abandon the idea. Now the villas stay abandoned for years constantly deteriorating under influence of elements similarly as former communist party holiday resorts we have visited in Kozubnik, Poland, and in Kupari, Croatia.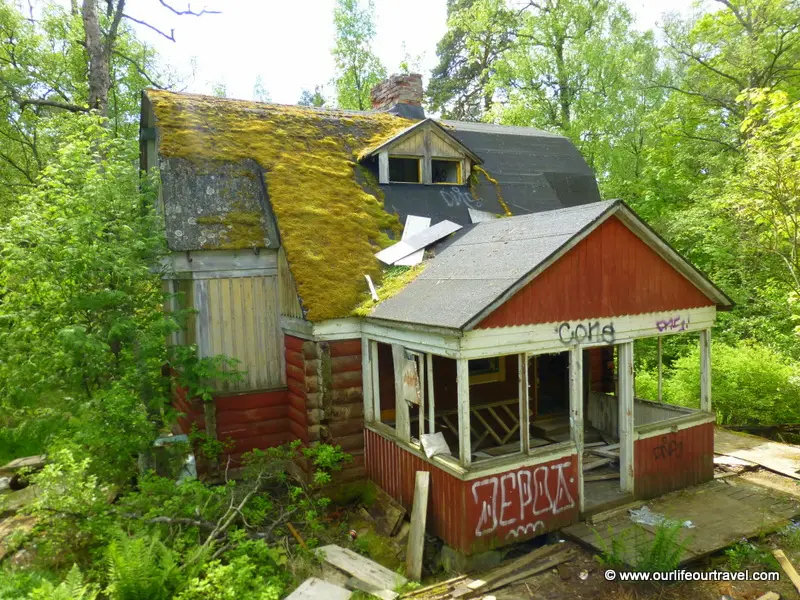 We explored the area on one sunny afternoon. There are so many of abandoned building that you can't check them all out from inside in just one day. Some of the villas already gave up to nature and collapsed. One of them we found destroyed by fire not so long time before our visit.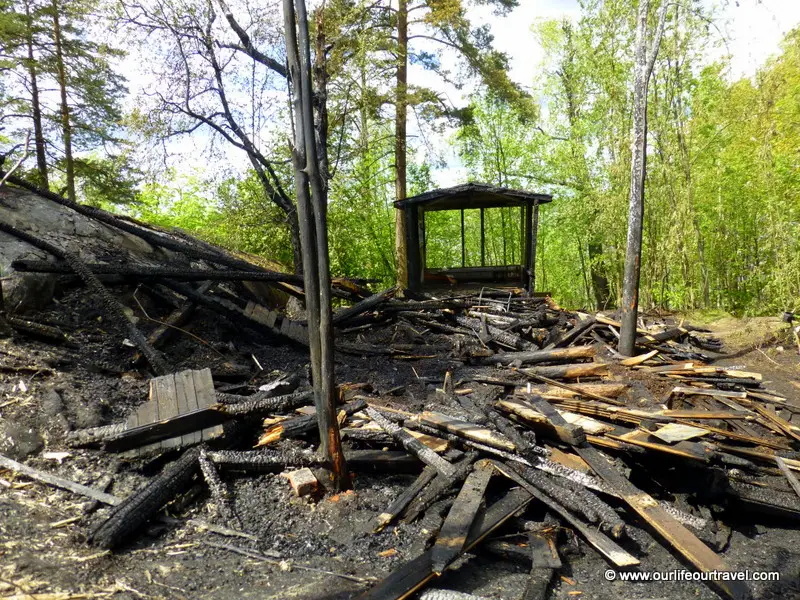 One can see so many empty beer bottles inside the ruins. But except the traces of the new inhabitants, there are items from the past like old newspapers from over 30 years ago.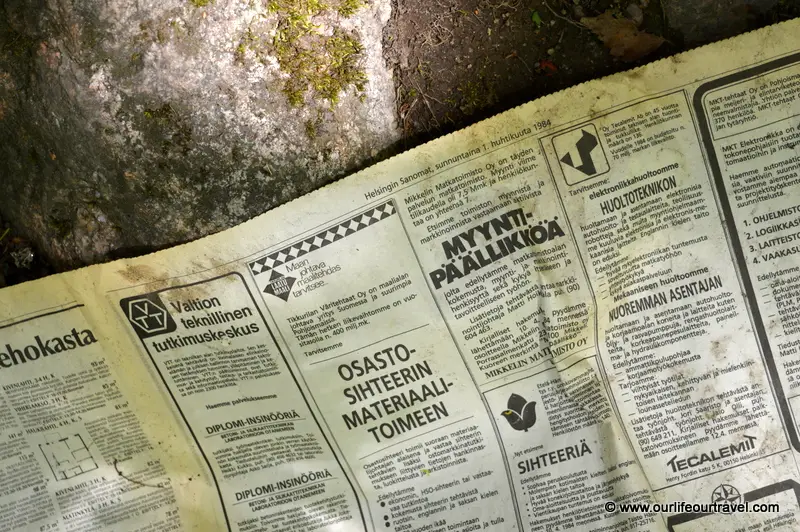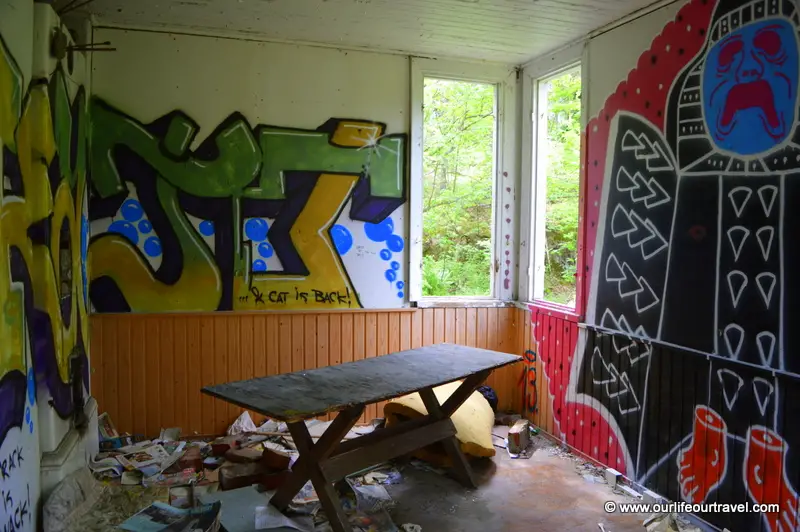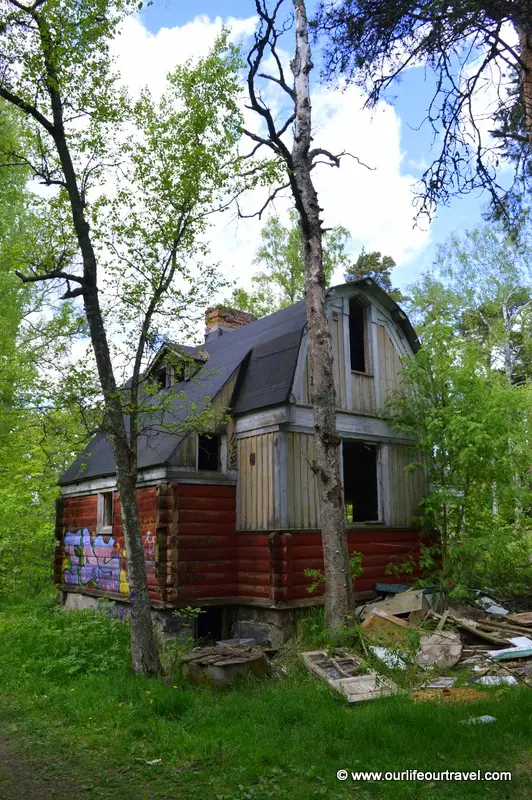 Probably one of the most beautiful places in Helsinki. Although it is sad seeing such wonderful buildings decaying, but, as usual with abandoned places, it is always impressive to see how nature reclaims the land.