Which cities worth a visit in Finland the most? With few travel bloggers, we collected our favorite places all over the country. Besides Helsinki and Rovaniemi, you can read about several off-the-beaten-path destinations too. Let's start a list with our choice.
Joensuu, North Karelia
Joensuu is a capital of North Karelia in Eastern Finland at the northern end of the Saimaa lake system. Although the city has a short history, at the end of the 19th century Joensuu was one of the largest harbor cities in whole Finland and it had an important commercial role between North Karelia and Europe. The wood industry and forestry were dominant and it explains why forestry institutes and companies are located here. Currently, the city has still important position with its universities – in case you would like to study here as Katalin and I did.
On the other note, the city and the region are famous for the lifestyle of the inhabitants. It is said that Joensuu is the only place in Finland where strangers will start talking to you on the bus. When you walk on the streets, you not only risk being talked to, but you will also notice that you stand out from the crowd if you wear your jeans 😉 Many people wear tracksuits and outdoor clothes every day. Also, Joensuu has a high percentage of the gay population. Another curious fact from statistics is that Eastern Finland, after Lapland, has the second highest percentage of people owning firearms.
However, it's a very peaceful place worth visiting for its stunning nature and interesting culture! Most of the people come to town either for Ilosaari Rock festival in summer or on their way to nearby Koli National Park, one of the most iconic Finnish national parks. Joensuu is surrounded by forests and lakes. That explains why people tend to wear outdoor clothing. Spending free time actively is very common among both young and elderly citizens. For example, in winter the city is empty, but the life is concentrated on the lake where people ski, skate, fish or just make barbecue on ice.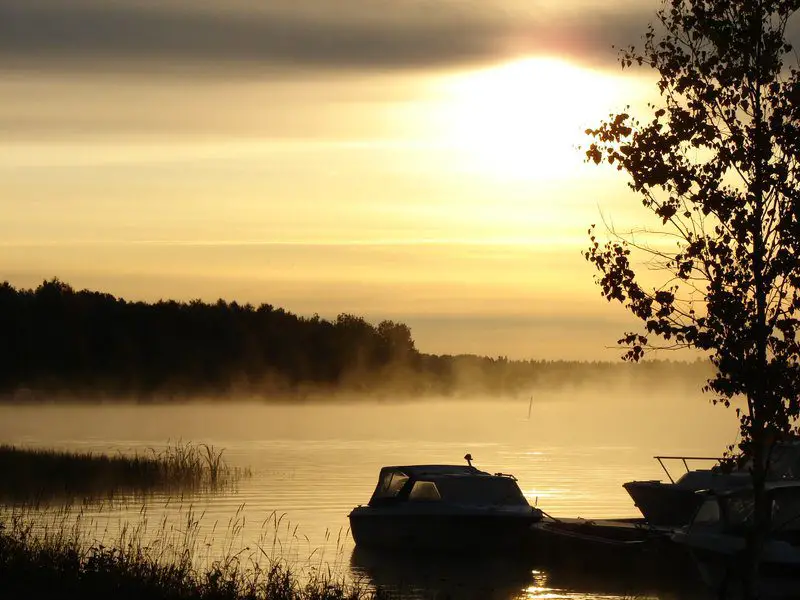 Karol
Read more stories from us about Finland
Helsinki, the capital
If there is one city in Finland that you must visit, then look no further than Helsinki, its capital. I knew little of this city, much like the rest of Scandinavia, before my visit in late summer 2014 and was completely blown away by how beautiful it was. The laid-back charm mixed with Finnish understated elegance, as reflected in its architecture and lifestyle, completely blew me away. Clean roads, efficient and extensive public transportation and friendly people were the added bonuses.
I explored quite a bit using the trams # 2 and #3 (that go around in a loop and take you to most major attractions) and visited the Senate Square, Helsinki Cathedral, Presidential palace, the bustling waterfront, Helsinki's favorite Market Hall (where I got lunch several times) and the museums. In fact, Alfredo Jaar's (Chilean artist-activist residing in NYC) exhibit on human rights at Helsinki's Kiasma museum remains my favorite to date. I loved the fresh seafood at the waterfront stalls, the ferry to the UNESCO heritage fortress island Suomenlinna and walking the cobbled streets to enjoy the different neighborhoods. Being on a business trip, I could not do squeeze in more than a few extra days and thus would love to go back to see more!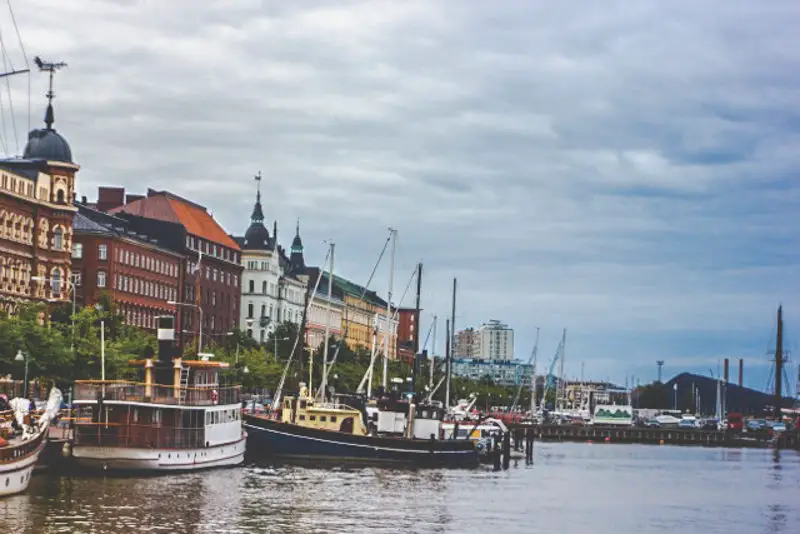 Paroma from Year Of The Monkey
Follow on her blog: yrofthemonkey.com and Instagram
Rovaniemi, the doorstep to Lapland
Travel to Rovaniemi in Northern Finland was a dream come true. I've never traveled to such a cold place, but to witness the beauty of the Finnish Lapland was beyond my expectations. We visited Rovaniemi on January and it was the best time to enjoy the nature activities and to admire the magical Northern Lights. There are so many things to do in Rovaniemi that you need at least 4 days there. Rovaniemi is one of the best places in Finland to see the Aurora Borealis and also to learn and experience the Lapland culture. On our itinerary we had Snowmobile Safari, Husky sled, we visited a reindeer farm and even got a reindeer drive license. Not to mention the fat bike tour during sunset, a visit to Santa Claus Village where we meet Santa, and the delicious food we eat there. We were lucky enough to see the Northern Lights in two nights, one during a picnic tour in the middle of the woods, and another by ourselves close to town.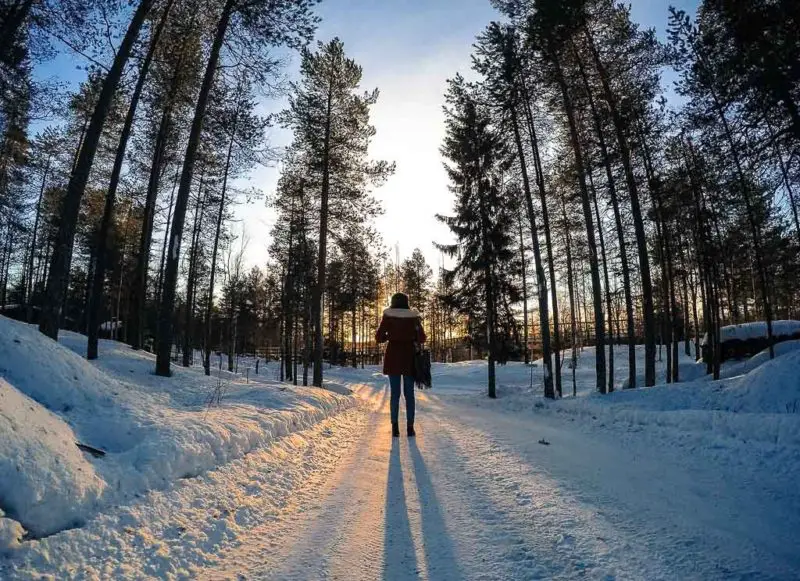 Follow Natalie on her blog: https://loveandroad.com/ and Instagram
Natalie Deduck, Love and Road
Check our complete guide to the city.
Tampere, southern Finland
Old industrial town Tampere is the third biggest city in Finland and definitely has a lot to offer for travelers. The city is nestled between two lakes and has loads of forest nearby, so you can enjoy both the city life and the Finnish nature. From Pyynikki observation tower you have beautiful panoramic views of both lakes and to the surrounding city. Plus the cafe downstairs is serving the best sugar doughnuts ever!
Tampere is a city you should definitely visit during summertime. After long and dark winter the city comes alive and various events and festivals are organized all over the city offering something for everyone – from Frenckell Wine Village to festivals celebrating African culture, rock music, and hip-hop just to name a few.
Although Tampere is not that big city on an international scale there is still an impressive selection of quality restaurants serving tasty national and international dishes. My personal favorites include Nanda Devi for Indian, Sitko for pizza, Antika for Greek food and Edun Herkkukeidas for traditional Finnish home-style cooked lunch. Also, you must try the famous Tampere dish Tapolan Mustamakkara (blood sausage) that you can buy from market stalls in Tammelantori and Laukontori.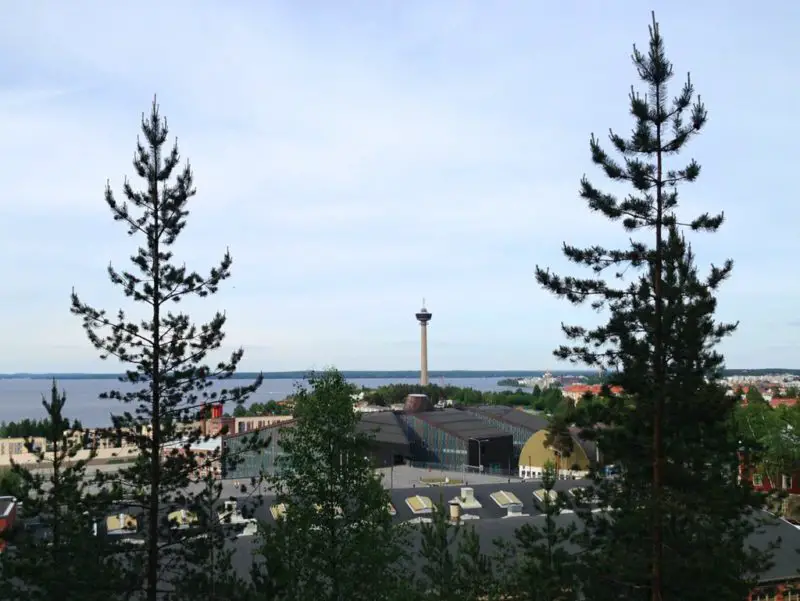 Helena from Helena Travels
Follow her on http://www.helenatravels.com/ and Instagram.
Turku // Åbo, the old capital
Turku, or otherwise known as Åbo, is Finland's original capital from where the Swedish colonized the remainder of the country. That makes it the country's oldest city and very rich in history. Unfortunately today not much of the city's 700-year history can be observed, as the city was struck by not one but several devastating fires. The most notable fire, known as the Great Fire of Turku, in 1827 consumed about 75% of the entire town.
The most notable remaining landmarks are Turku Castle and Turku Cathedral (both founded in the late 13th century).
Having lived in Turku for many years, my husband and I have a couple of favorite spots. When you are done roaming the market square and you have walked along the Aura river to your heart's content, go a little further. Go out to Ruissalo island for a hike along the seaside. Or go ice swimming at Uittamo beach. You can also do a couple of fantastic day trips to the small harbor town Naantali, to Kurjenrahka National Park, or to the UNESCO World Heritage Site, Old Rauma. Whatever you do, though, make sure to carve out time for an archipelago cruise. This is by far our favorite thing to do in Turku! Oh, and if you still have time, why not check out one of Turku's strange pubs? A school, a pharmacy, a toilet.. that makes for a great pub crawl!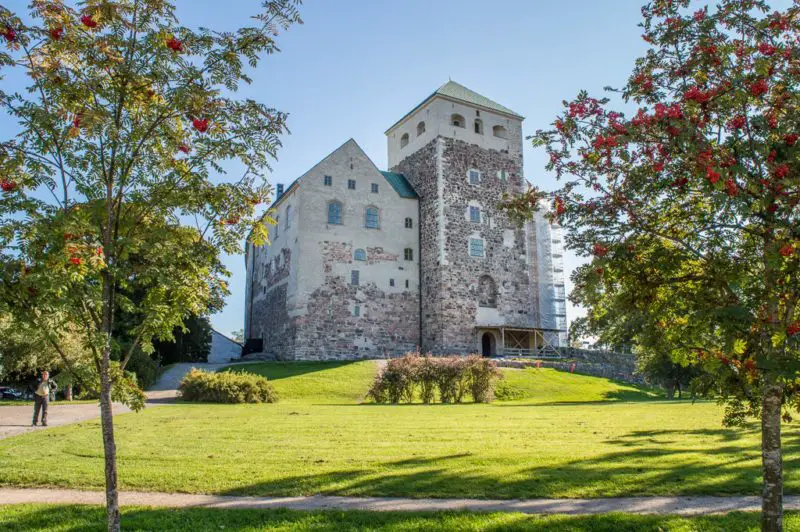 Jacky from The Nomad Epicureans
Follow her on www.nomadepicureans.com and Facebook.
Kemi, the Bothnian seaside
Kemi, Finland is a quintessential Finnish seaside town. Located on the Gulf of Bothnia, it is a quiet city most famous for two things: The largest Snow Hotel in Finland (Lumilinna) and Santa's Seaside Retreat. And while both are must-sees on your visit to this magical city, it's the nature that will really astound you. Hire a snowmobile for a few hours and trek across the frozen gulf. Yes, the ENTIRE Gulf of Bothnia is frozen during wintertime! It makes for an incredible (and sometimes nerve-wracking) experience. There aren't many places you can walk, let alone snowmobile across a frozen gulf. You can meander through the small islands in the gulf and find a laavu to enjoy a perfect afternoon picnic in the woods. After a long day in the snow, warm up with a classic sauna and winter swim in the gulf! The best time to visit Kemi is in the winter – between December and March. During this time, you'll experience the best Kemi has to offer, and your chances of seeing the Northern Lights are very high! Kemi is a wonderful place to spend a weekend!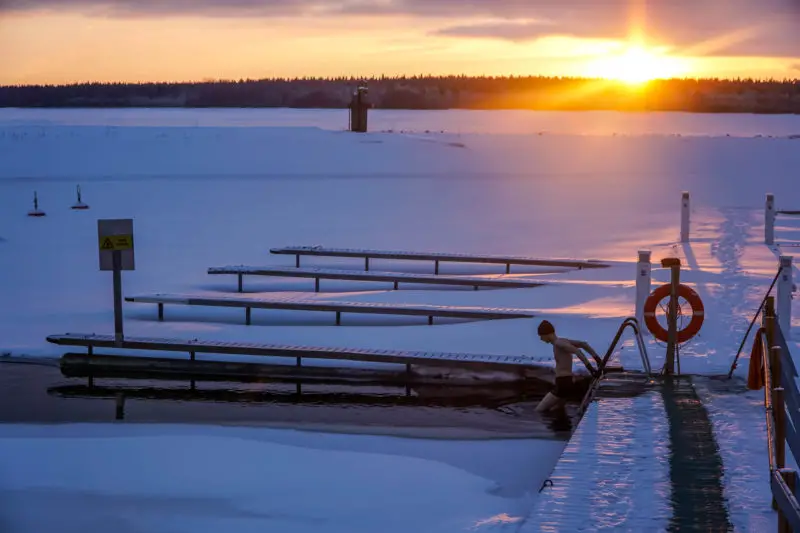 Cat Holladay from The Compass is Calling
Follow her on www.TheCompassIsCalling.com and Facebook
Book your stay in Finland now