Sweden offers a handful of unique and a few worldwide known attractions. Maybe not as well known as the Norwegian fjords, the Pulpit Rock, or other Norwegian bucket list destinations we wrote about, but we guarantee that you will have fun things to do in Sweden too. You can easily cover the top attractions in Stockholm in 3 days, but if you have spare time, spend a couple of days traveling across the country and go off the beaten track. Swedish Lapland and the north have plenty to offer too, including bucket list activities such as hunting for northern lights or experiencing the white nights in summer.
Disclaimer: The post may contain affiliate links.
Stockholm Bucket List
First, let's check the best things to do in Stockholm. Summer is an excellent choice to visit the Swedish capital. However, you will find plenty of attractions in winter in Stockholm too, not to mention the unique Swedish traditions you can learn about all year round. If you plan to visit several of these attractions, you should consider purchasing a Stock holm Pass. In case you've already explored the city, start from here.


Skansen Open Air Museum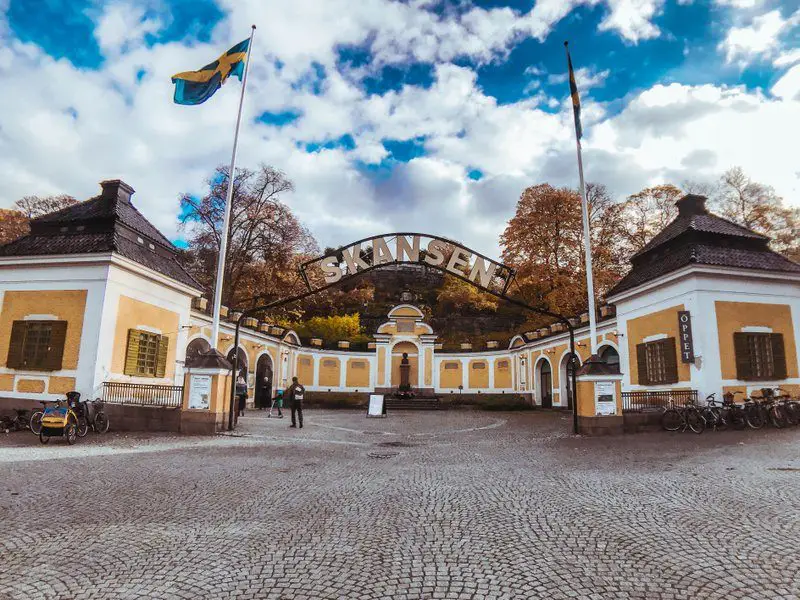 Skansen Open Air Museum is unarguably one of the best Stockholm attractions: it attracts over 1.3 million visitors each year. Also, it is the oldest open-air museum in the world! Its goal is to portray life in Sweden before the industrial era and the results are just wonderful. Staff dresses as in old times and are also doing things as in the old times. For a few hours, you completely forget you are in the 21st century. For instance, you can watch glass blowing, a pharmacist making pills manually, a baker making local pastries, among many others. You can buy one fresh pastry just out of the oven, or a glass ornament right on the spot. The houses, buildings, and surroundings also make for a unique landscape, where even chickens are running around. Additionally, there is an open-air zoo containing a wide range of Scandinavian animals including bison, brown bear, moose, grey seal, lynx, otter, red fox, reindeer, wolf, and wolverine.
The museum is located in Skansen Mountain within the Djurgården island within Stockholm so you will also get great views. Once you access Skansen from the Hazelius entrance you will have the option to take a funicular or the stairs. Skansen is easily accessible from Stockholm's center by public transport or even by foot. As you can probably realize by now, Skansen is quite big and there is a lot to see so make sure you allow half a day for your visit. There are food and drink facilities in case you get hungry as well.
Vasa Museum
The Vasa Museum is a maritime museum in Stockholm and the most visited museum in whole Scandinavia. It is located on the island of Djurgården, and its main attraction is a 17th-century ship. the 64-gun warship Vasa that sank on her maiden voyage in 1628.
ABBA Museum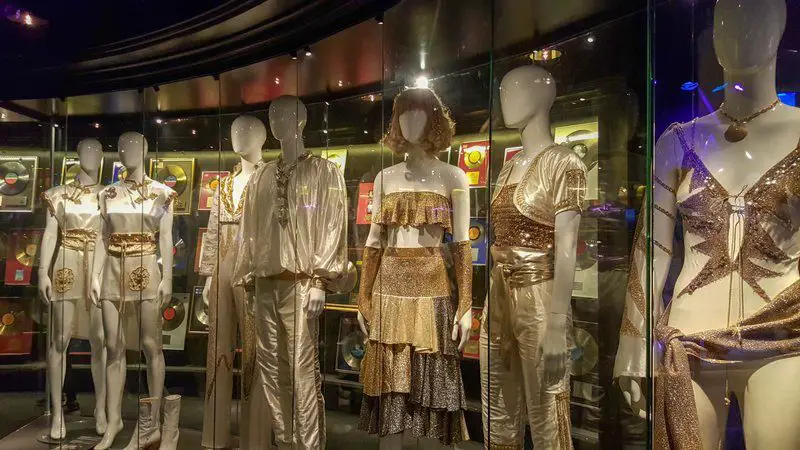 Sweden is known for many things like its stunning nature, meatballs, IKEA and its music. While Sweden is one of the largest exporters of music around the world there's one band that stands out way above the rest and that is of course Abba. If you for whatever reason don't know who Abba is then I highly suggest googling them but they're known for amazing hits like Mamma Mia, Dancing Queen, and Waterloo. Given the importance of Abba's contribution to Sweden's cultural history you know there has to be a museum dedicated to them!
The Abba Museum is located in Stockholm close to Gröna Lund and Skansen at Djurgårdsvägen 68. You can get there with both the tram and the bus! Adult tickets are priced at 250 SEK (about 26 USD) and child tickets are 95 SEK (about 10 USD). The Abba Museum is open during most of the year but you can check out the hours here. The museum is actually larger than you'd think it'd be and you can easily dedicate 2-3 hours of your day here! There are a number of exhibitions and videos to enjoy. It's also really interactive so make sure to bring your camera and get ready to dance! There is one part of the museum which is temporary so even if you've been before it's worth coming back to check out how it has changed! Make sure to stop by the gift store on the way out, there are some really beautiful items and they make for really unique souvenirs."
The Royal Palace of Sweden – Kungliga slotten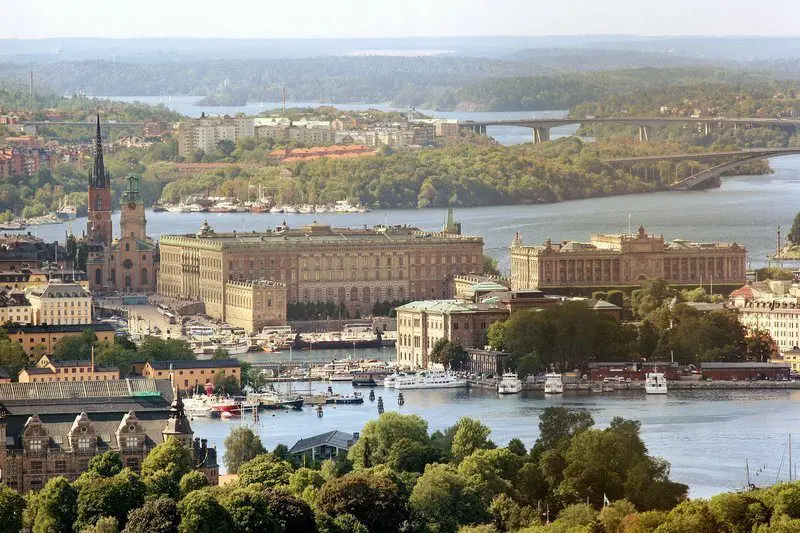 The Swedish Royal Palace is one of the largest palaces in Europe. It is the official residence of the King of Sweden and has over 600 (!!!) rooms. Luckily the palace is open to public and its five museums will easily occupy visitors for a whole day in Stockholm. The daily parade of changing guards is another not-to-miss attraction.
In Poland, next to Gdansk, you can find Malbork, the actual largest castle in the world. If you are into records or majestic castle, put it on your itinerary.
Get a ticket to 60+ attractions in Stockholm.
Walk in the Old Town of Stockholm – Gamla stan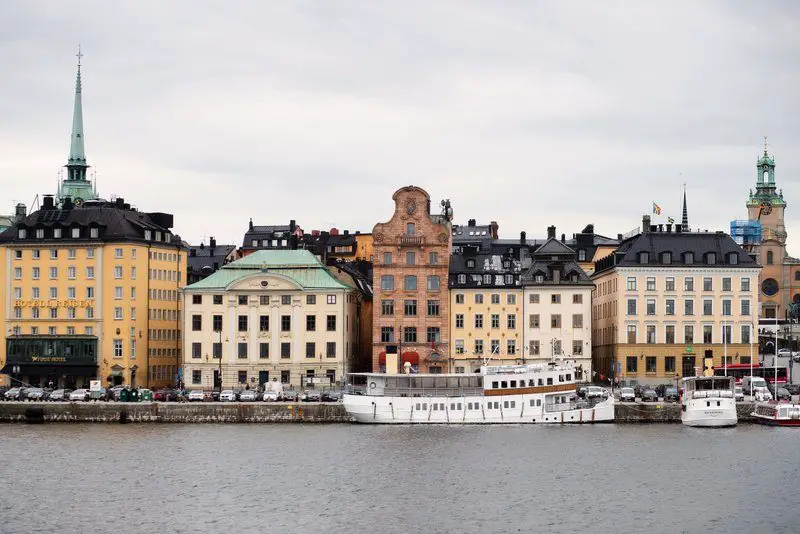 Besides visiting the museums, it is worth to just stroll around the old town on the cobbled-stoned streets between the colorful 17th and 18th-century buildings. Besides the Royal Palace, make sure you visit the medieval Storkyrkan cathedral too.
Fotografiska Stockholm – The Museum of Photography Stockholm
The Museum of Photography is for everyone who is passionate about taking pictures and admiring them. There are numerous smaller and bigger exhibitions all year round in this 2500 square meter space. The glamorous and controversial photos attract yearly about half a million visitors.
Jumbo Stay Hotel (in a Boeing airplane!)
Would you like to sleep in a Boeing 747? I bet you would! And it won't break the bank 🙂 The plane is a couple of minutes away from Arlanda airport near Stockholm. This old jumbo jet serves as a hotel and hostel. You can choose between dorm rooms, private rooms, and even sleep in the cockpit suite! This hotel is definitely on our bucket list, and surely one of the best places to sleep in Stockholm!
Stockholm's subway art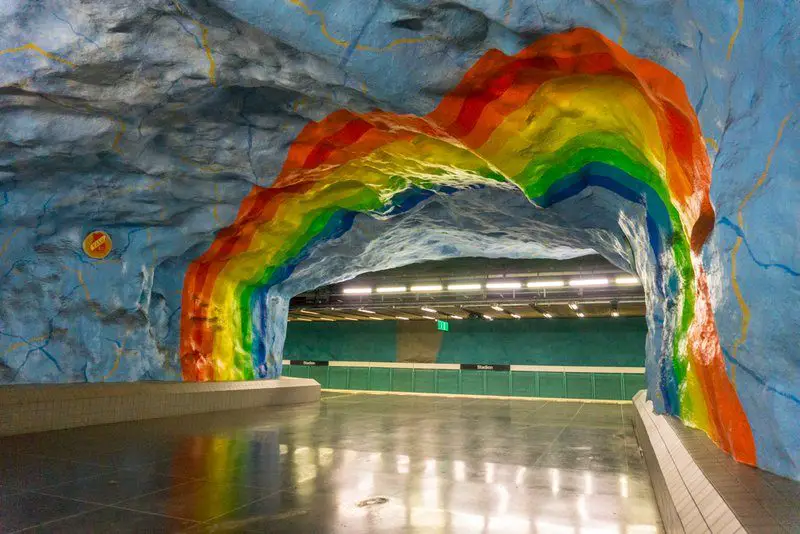 The appreciation for art is one of the things I love most about Swedish culture. Stockholm takes it a whole new level though: their subway stations are covered in art! In fact, their subway (also known as the Tunnelbana or T-bana) has been called the world's longest art gallery.
There are over 90 art-filled subway stations in Stockholm across three separate railway lines. The art in each station is by a variety of artists and includes murals, tile mosaics, and sculpture. There's art pretty much everywhere in each station so be sure to explore both train platforms and all the exit routes to see it all.
With so much to see, I recommend my self-guided Stockholm subway art tour that visits 12 stations and takes about 2 hours. But if you don't have enough time, just focus on two or three stations.
One of my favorites is Stadion on the red line. It was carved out of the granite rock deep under the city. Citizens were worried that the cave-like station would be depressing so the artist gave it a bright rainbow theme.
Video game lovers shouldn't miss Thorildsplan station on the green line. It has mosaic tile art that references 8-bit games like Pacman, Space Invaders, and Super Mario Brothers.
T-Centralen station serves all the lines, but the platform for the blue line is the most interesting. It features art that honors the workers who built the subway stations, in the form of their silhouettes painted on the walls.
For an art gallery, a visit to Stockholm's subway art is also really cheap. It's just 31 SEK (about 3 Euro or $3.50USD) for a 75-minute ticket. Since that might not be enough time to see all the art, I recommend the 24-hour pass for 130 SEK (12.15 Euro, $13.60USD).
written by: Happiest Outdoors
Sweden Bucket List
Dog Sledding in the Arctic Circle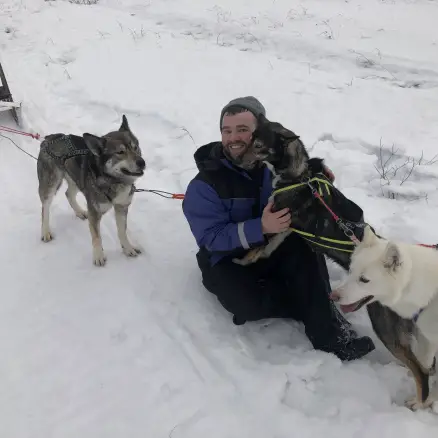 There are very few experiences in this world that are exhilarating, ancient, and allow you to fully commune with nature. Fortunately for us, dog-sledding in Abisko is definitely one of them. People have been using dogs to pull sleds for over 4,000 years, and when you're flying across the snow being pulled by a team of huskies, it's easy to see why dogs became man's best friend.
You immediately feel a bond with your chosen team of dogs (Faust, Bjorn, and Charlie in my case) and learn their individual personalities and tendencies. It takes slightly longer to get used to balancing on the sled, especially when cornering or running alongside the sled to help the dogs crest hills. Think of it like skateboarding (just with the board constantly moving by itself). Don't worry though, a couple of early falls are to be expected, and the snow makes for a soft landing pad.
The scenery is absolutely spectacular; not a single building or sign of civilization in sight, only mountains, trees, snow, and endless skies. In the quieter moments, you can picture yourself and your team of dogs as Arctic explorers, traversing the tundra. It's an interesting feeling, being so relaxed in nature, whilst at the same time, your adrenaline is totally racing. Once you've got the hang of mushing you can even pull out your phone or GoPro to capture the incredible experience, and it certainly makes for a great point of view video.
Despite the beautiful scenery and the excitement of racing, the dogs are without a doubt the stars of the day. You will immediately fall in love with them, and find yourself looking forward to rest stops just so you can give them all the hugs and pats they deserve! Dog sledding in the Arctic is an unforgettable experience, and you absolutely must try it if you ever have a chance!
written by: www.dashingaroundtheworld.com
Sigtuna, the oldest city in Sweden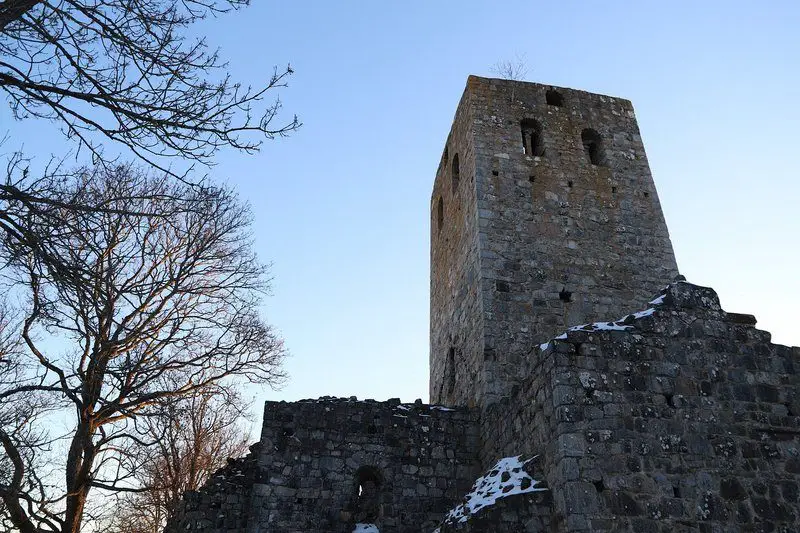 Sigtuna is something of a hidden gem just an hour from Stockholm. With a lot of important history, this idyllic small town is something you just can't miss when you're in Sweden. Even better, it's only 15 minutes away from Stockholm Arlanda Airport – Sigtuna is the perfect place to go for a day before exploring more of what Sweden has to offer!
Sigtuna has around 10 000 inhabitants and was founded over 1000 years ago, which makes it the very first town in Sweden. You can imagine how much history this town has to offer! This is the perfect place to visit incredible castles, churches, ruins, and runestones to learn more about Sweden's history. Many of the historical sights are within walking distance from the small town center, although you might need a car if you want to visit the ones that are a bit further away.
When you've had enough of history for the day, you could enjoy the narrow streets and houses in Sigtuna just by simply strolling around. There are many charming boutiques and cafes where you can have a traditional Swedish meal or, if you prefer, something you're already familiar with!
Before the day is over, make your way down to the beautiful lake to enjoy the views and have some ice cream. Here, you'll also have the opportunity to play a round of mini-golf. Why not watch the sunset from the shore after you (hopefully) have won the game?
Have a wonderful time exploring the oldest city in Sweden!
Amanda from https://mybackpackerlife.com
Giant Wooden Bear Statue in Sveg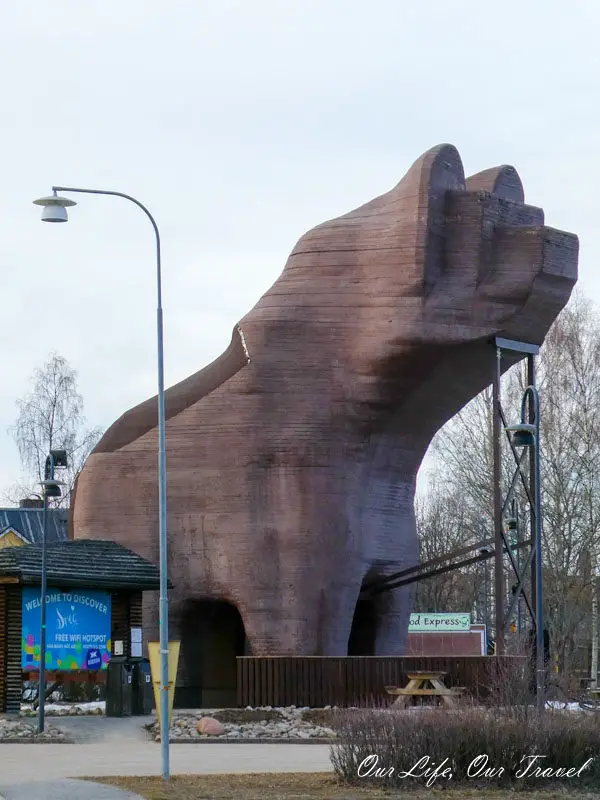 The small town of Sveg, in the middle of nowhere, Sweden, has a unique symbol: a huge wooden bear statue. The 13-meter tall animal is built from thin pieces of wood. It was originally planned to be only 9-meter tall, but well, plans don't always work out.
We visited Sveg on the way to Norway by our camper van and just parked across the giant bear statue and snapped a couple of photos before sunset. Not the cutest animal we've ever seen, but undeniably hard to miss it if you drive across the settlement.
Northern Lights and the Midnight Sun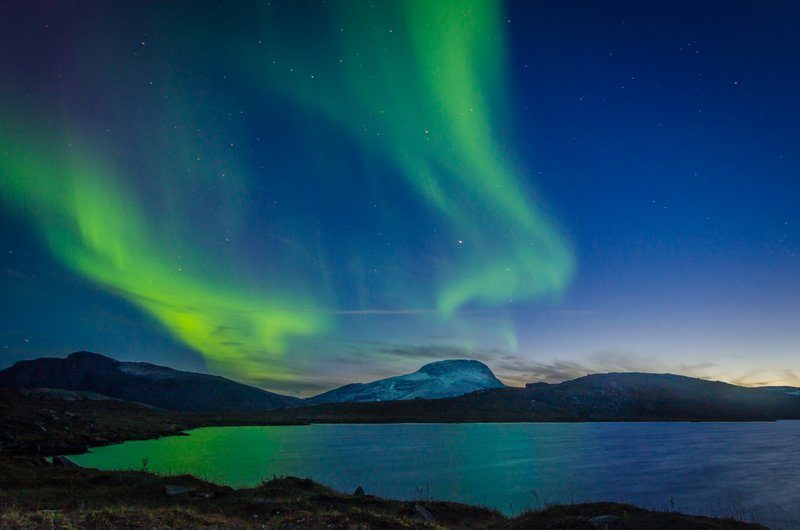 Northern lights are on the bucket list for almost every tourist. If you visit Sweden between September and March, you will have a unique opportunity to experience these mesmerizing green (or pink or white) lights. Even though the Aurora Borealis can be observed from Stockholm as well (on lucky days), the best is to head up to the north to maximalize your chances.
Among other places, Abisko National Park and the famous mining town Kiruna both offer tours for visitors who are on the hunt for the northern lights. The easiest option is to take a tour and let the guide show you to the best observation spot(s).
Northern Lights tours in Sweden. 
In summer, you don't need any luck or a special location to witness the midnight sun and the white nights. Just observe the horizon and the sky during the night. It will always be bright!
Travel Resources
There is nothing better than a relaxed holiday. To ensure your rest, make sure you reserve and book your accommodation and transportation in advance of your trip.


About the Author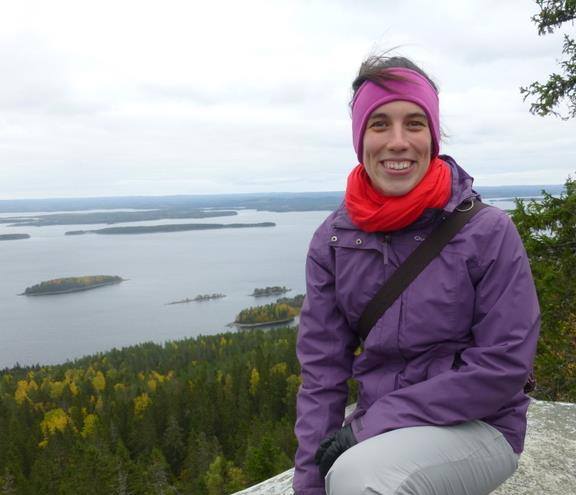 Katalin
Katalin is a Lapland-based outdoor enthusiast who loves hiking, road-tripping, and traveling with her family. She spends her free time far away from civilization in one of the national parks around the world, explores off-the-beaten-path places, or hops on a road trip with her kids in an RV.
Read more about her adventures and the blog.