Visit in this place is a must for railway fans. But even the ones who don't have steam in veins will find the visit to Prrenjas worth. On the way from Elbasan to Pogradec in Albania, next to the famous Lake Ohrid, there is an abandoned railway station where long forgotten locomotives are collected. The car road between the two towns follows the railway line. The line for sure was not easy to build. As it follows a river valley, it has many tunnels and viaducts. The viaducts are good observation spots to enjoy the valley panorama. The locomotive graveyard is well visible from the road. When we noticed it, we immediately decided to look for a place to stop and explore. We left our car on the roadside and headed towards the remnants of the station building. On the way to it there is a car repair workshop so it looks like you enter a private area, but we were bothered by neither the car mechanical nor the (stray?) dogs.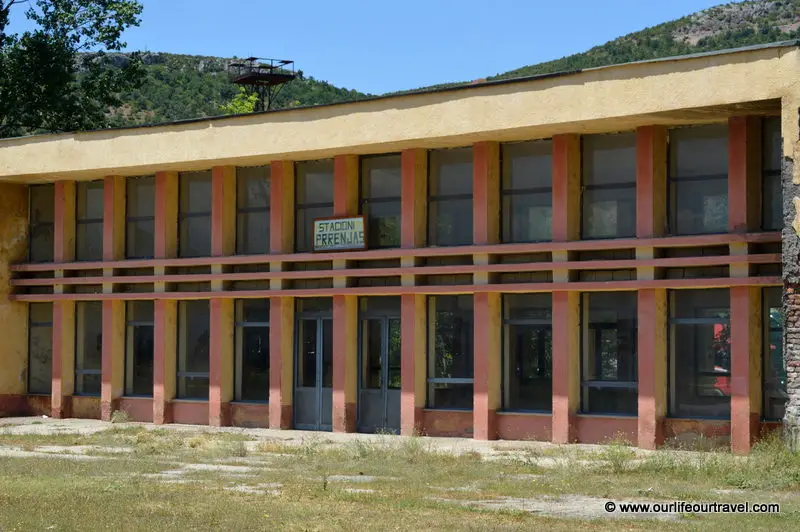 The short history of a short-lived Albanian railway
Did you know that Albania was the last country in Europe in 1947 without any (normal) gauge railway? Enver Hoxha decided that had to change and established more and more railway lines in the country. By the end of 1980's, the country had 667 km long network. The only international link to Montenegro (used to be to Yugoslavia) was opened in 1986 and was used for freight traffic.
After Hoxha's dead the Communism collapsed and the popularity of the railway, as well as the developments and maintenance, were declining. Cars became accessible to Albanians and buses also operated more and more. Some of the railway lines were simply shut down, other had nothing, but freight trains running on them.
Currently, a couple of lines operate for passenger traffic, some trains even were renovated in 2015 along with the Tirana-Durrës line.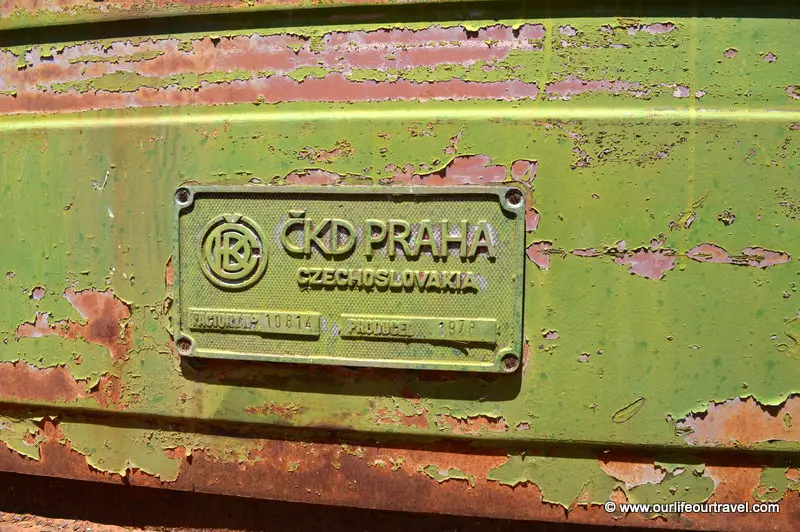 Walking among the abandoned trains
The railway system shrank since the 1990's, many locomotives (both for freight and passenger traffic were scrapped as they were not needed or repaired anymore. In Prrenjas you can find, among others, tons of the diesel ČKD T669 locomotives left on the tracks to decay.
Walking between the rusty locomotives is an interesting experience. Not new to us though as we were in some railway museums in Poland. But the first time we saw such large collection of locomotives left on side tracks of one station without any attention. We didn't count how many locomotives were there, but checking them all would last very long. We walked around a bit, climbed into few of the locomotives, and hit the road towards Greece.