Katalin always wanted to see Lake Ohrid. I always wanted to visit Greece. We managed to connect it on one of our car trips from Tirana! I was especially interested in Greece because of its ancient history, but this time we went to explore Greek nature and countryside. Our way lead first from Tirana to Albanian shore of Lake Ohrid. The way between Elbasan and Pogradec is spectacular with scenic, abandoned railway bridges, locomotive graveyard and views to Lake Ohrid from a mountain pass. After a short stop in Pogradec we went towards the Greek border in Kristallopigi. Our idea was to explore the area between the three big lakes: Ohrid, Prespa and Small Prespa, that are shared by Albania, Greece and Macedonia.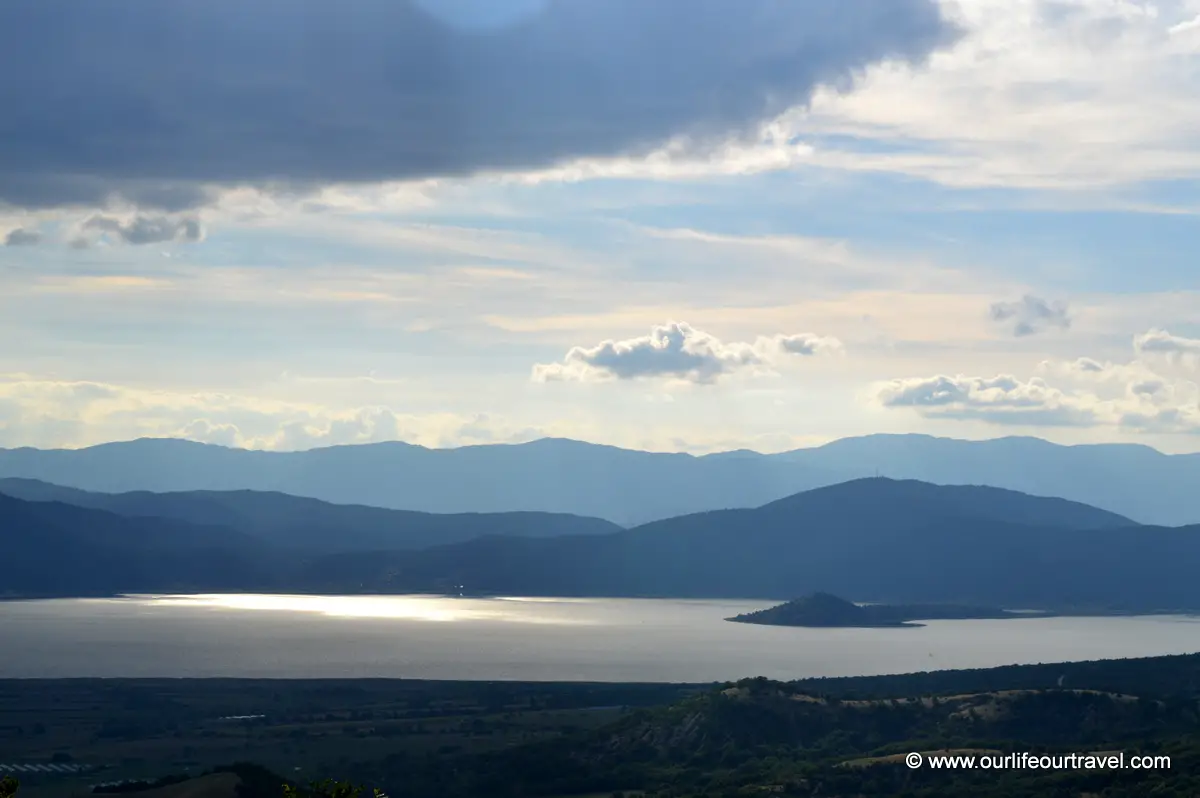 The border crossing was fast. We only needed to show our passports to Albanian and Greek border guards. On Albanian side, we were going on a wide road through the treeless landscape. In Greece, the road seemed narrower and surrounded by forest. There were few small villages on the way. What caught our attention were many signs warning of bears in the area.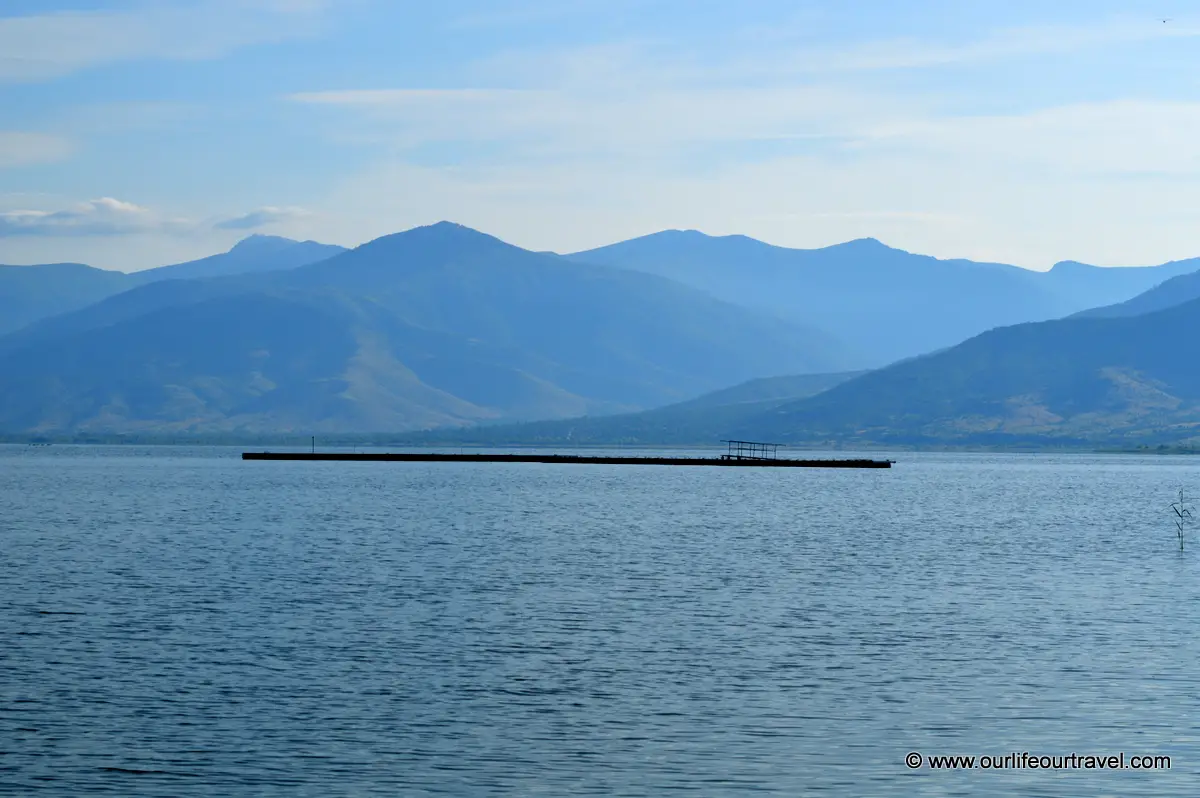 The Prespa lakes' area is one of the most important wetlands in Europe, also a national park. It is a perfect place for observing birds. Our first stop was Small Prespa Lake. We wanted to check out its Agios Achilleios island. The island is reachable by a floating bridge.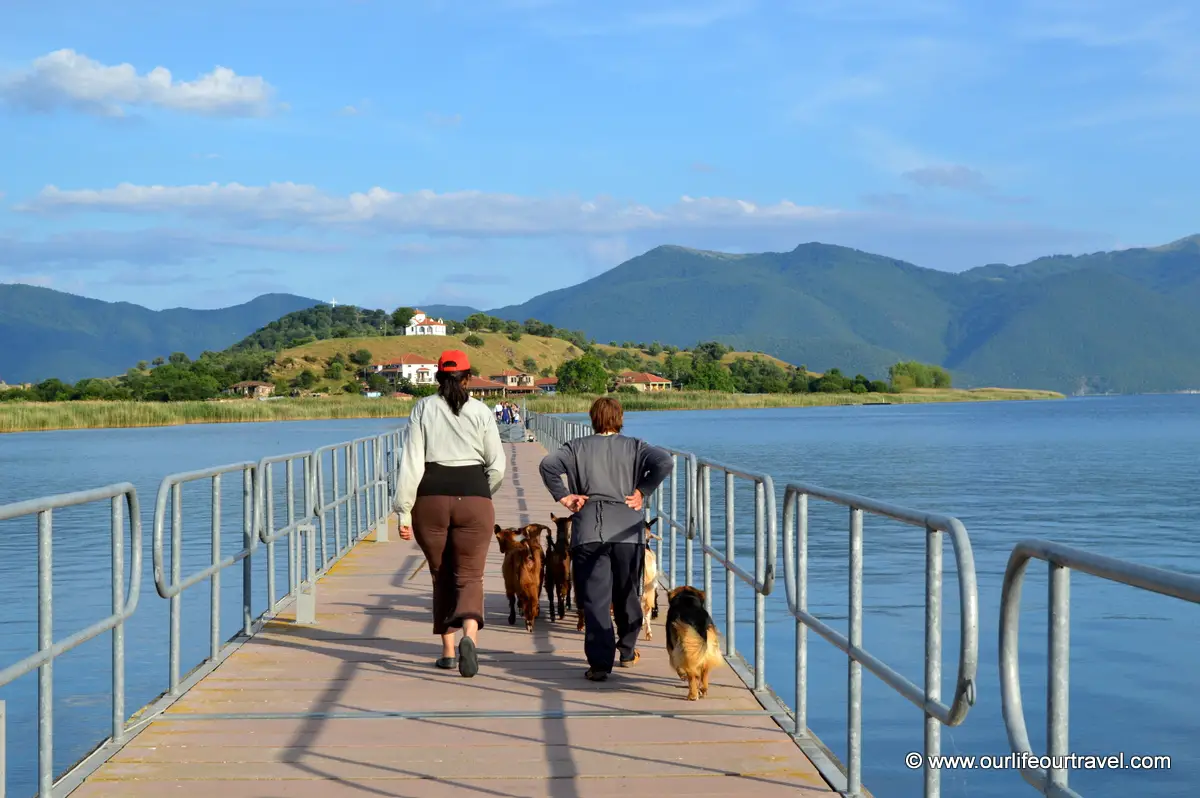 When we arrived a herd of goats with their shepherd and her dog was crossing the bridge. We followed slowly after them. During the crossing, we saw many wild duck and cormorants. We also spotted a heron and few pelicans. The island is home to a tiny settlement. Basically, only one family lives there. Except for the goats, they keep dwarf cattle there which is unique to the Prespa area.
We checked the whole island strolling from one ruin to another. There are large ruins of a church from 10th century. There is a monastery on top of the hill next to the island's entrance.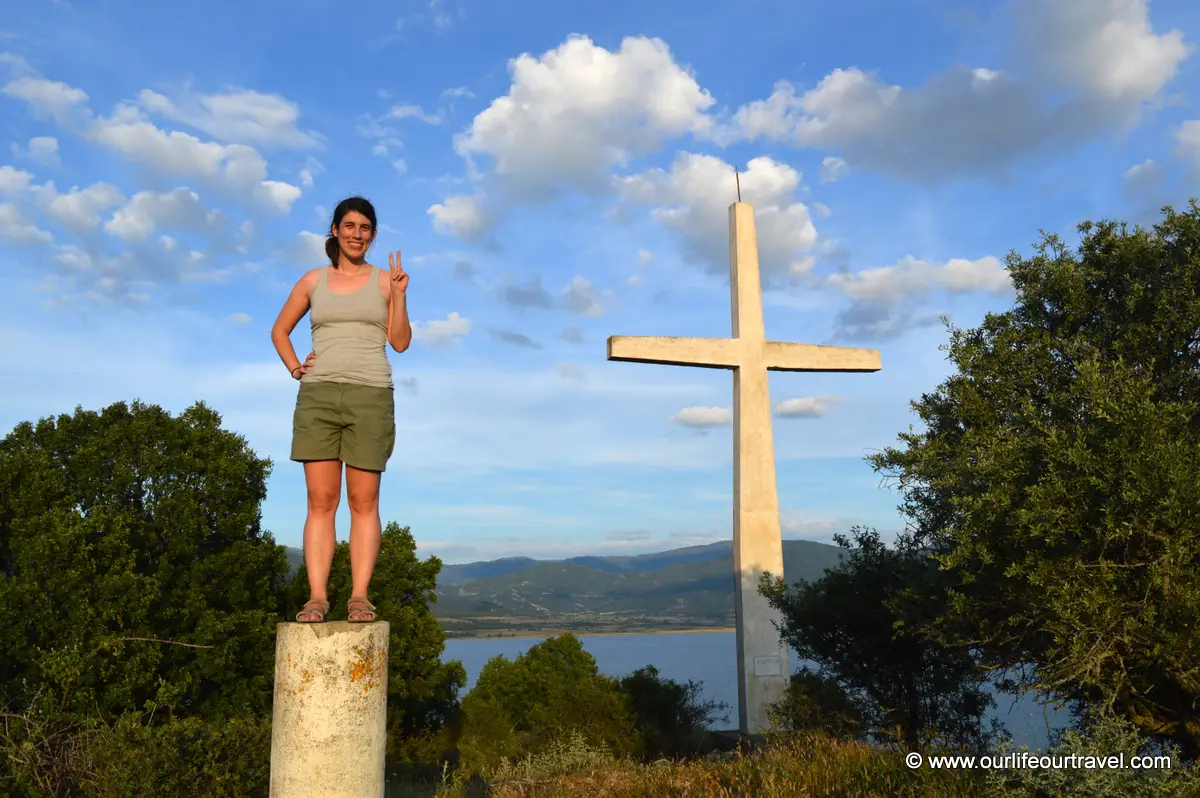 But what was for us the most interesting was a very small church hidden in the far side of the island between the trees with only narrow path covered with grass leading to it. It was locked by a knot on a piece of rope. Katalin, of course, opened the door. The inside was pitch black with some light coming only through tiny windows. There were a lot of candles and it seemed that the church is still in use, perhaps by the people living on the island.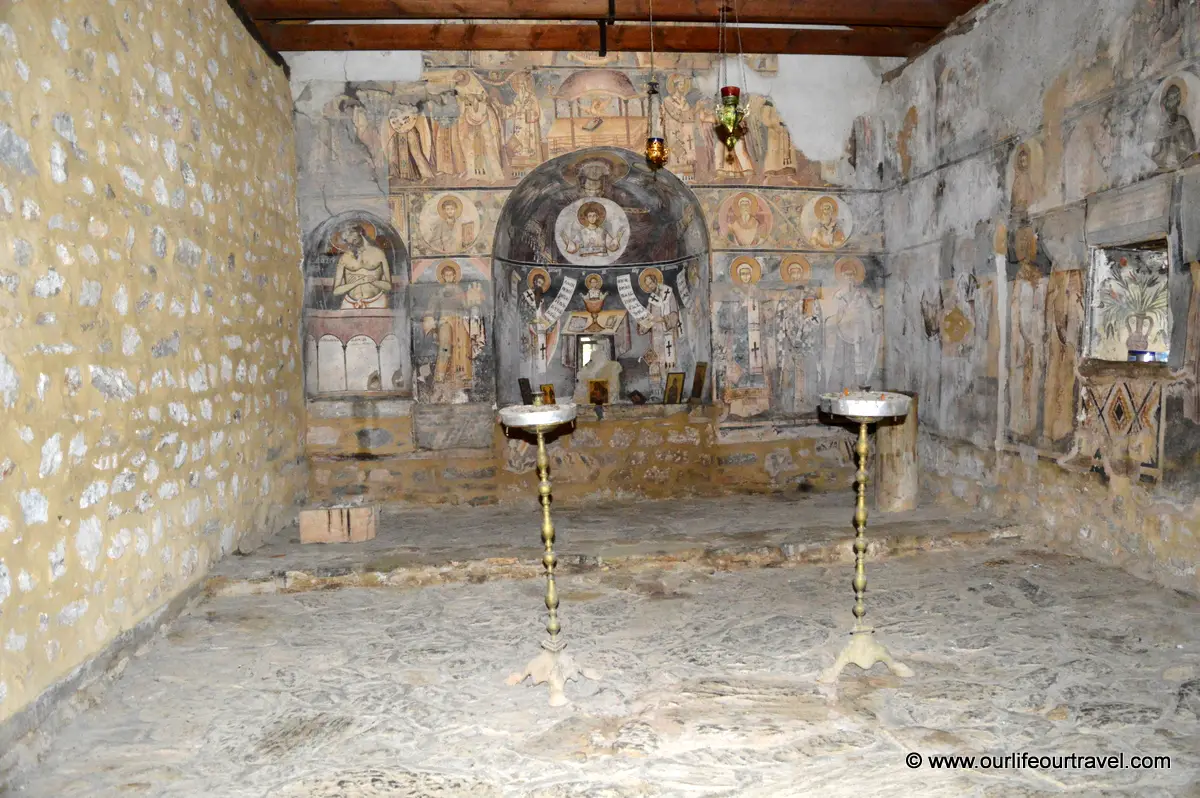 When we came back to the floating bridge, we realized it is time to find a place to sleep. After a quick look on the map we chose to try our luck in Psarades because the village is located right on the shore of a bay in Prespa lake and to get there we had to take what we thought might be a scenic road as it crosses hills. And we were right. The village was interesting too. When we arrived there we realized that there is an ongoing wedding party. We decided then to drive to the other side of the bay. That was indeed a good choice. We parked in a parking lot quite high above the bay with a view to the whole village. We could observe and listen to the celebrations in the village. In addition, the parking lot belonged to an abandoned hotel, so it was perfect spot for us.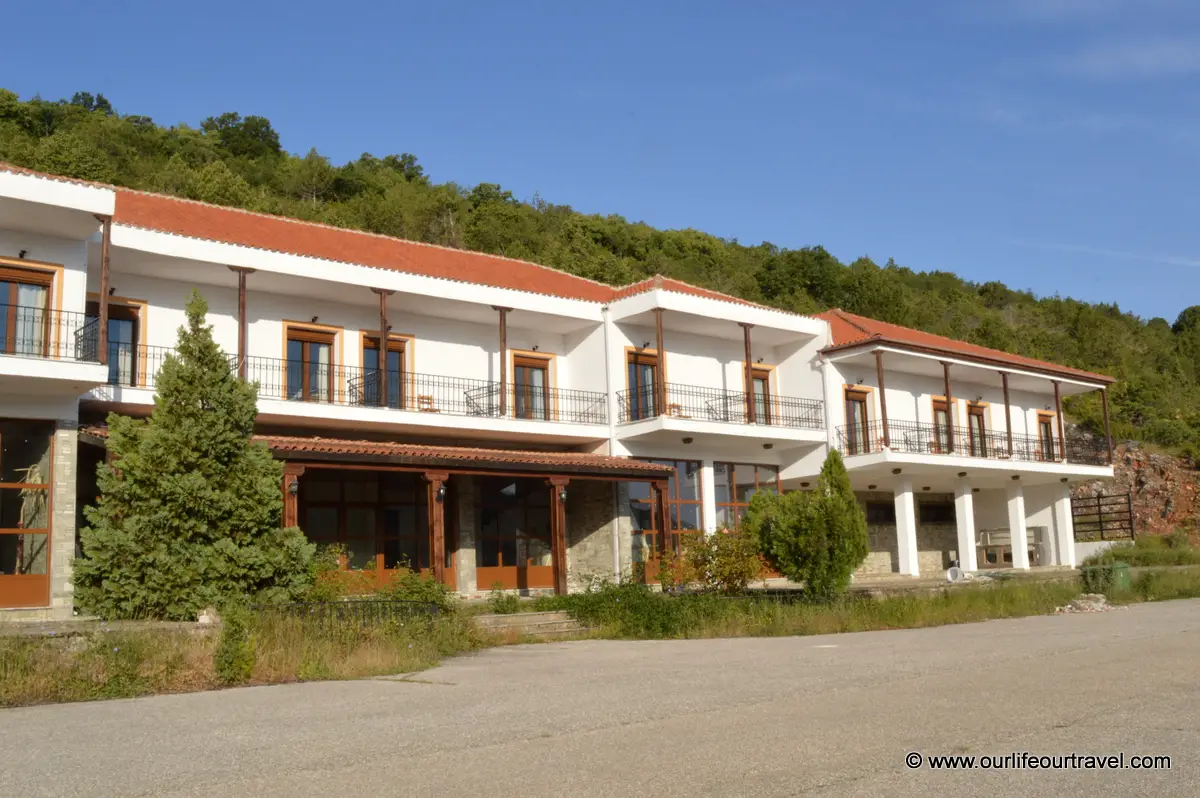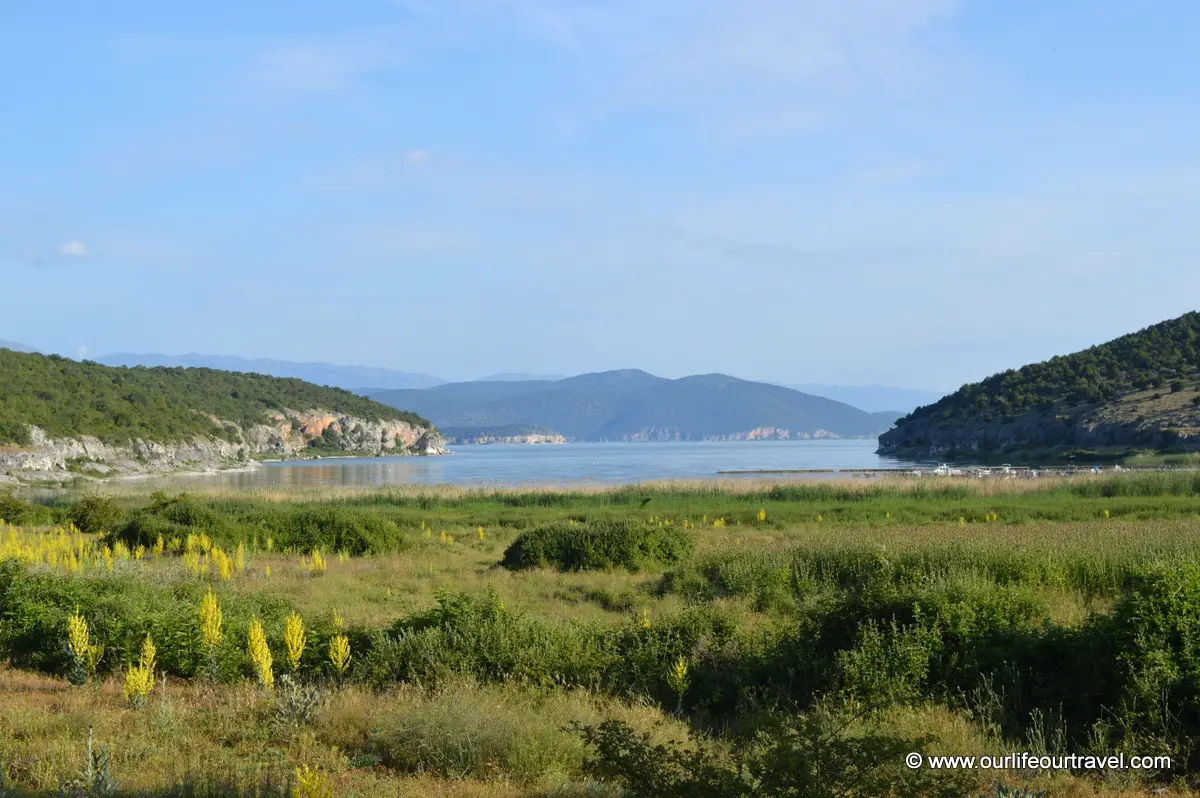 In the morning we went to explore another abandoned place. On the narrow land between the two Prespa lakes there is an abandoned building of cafe or restaurant. You can see grass coming out from the floor of something that used to be a terrace. Right beside the terrace there are old, battered and rusty beach showers, but the beach is already covered with grass and cattle's manure. Beside the restaurant building there is a few pieces of equipment left from a playground.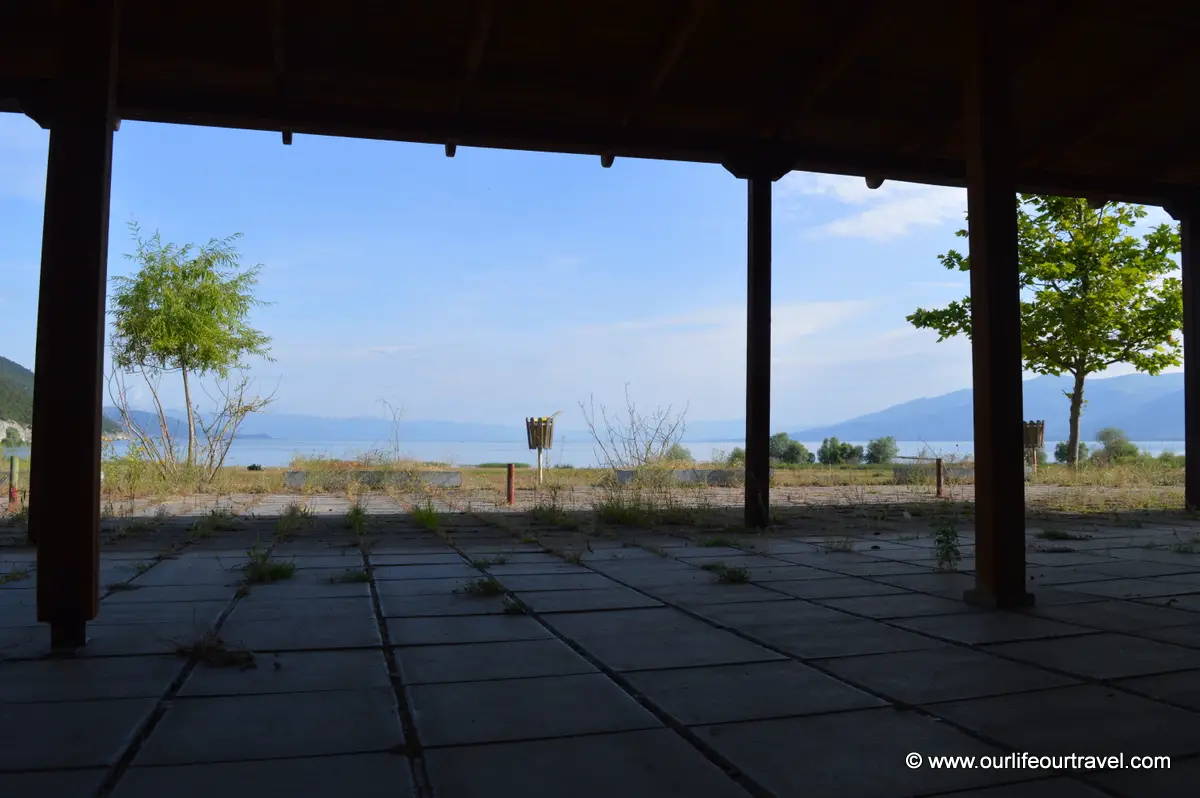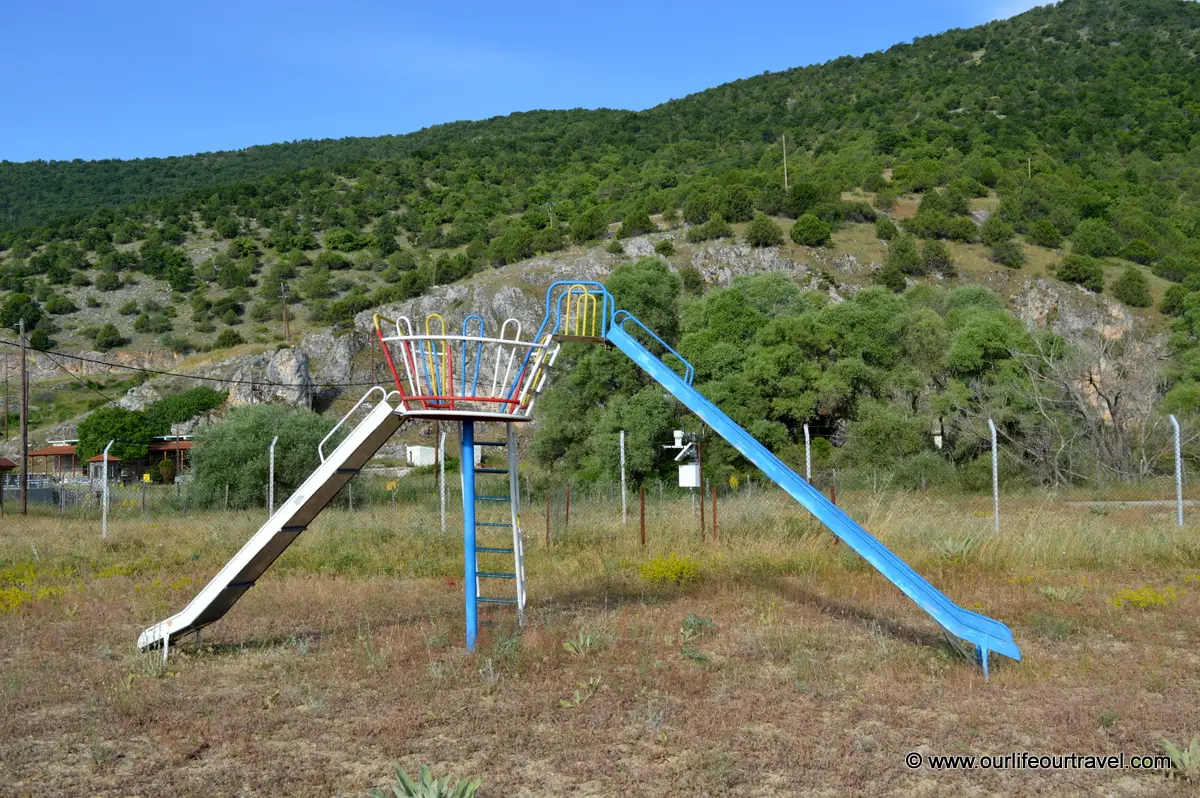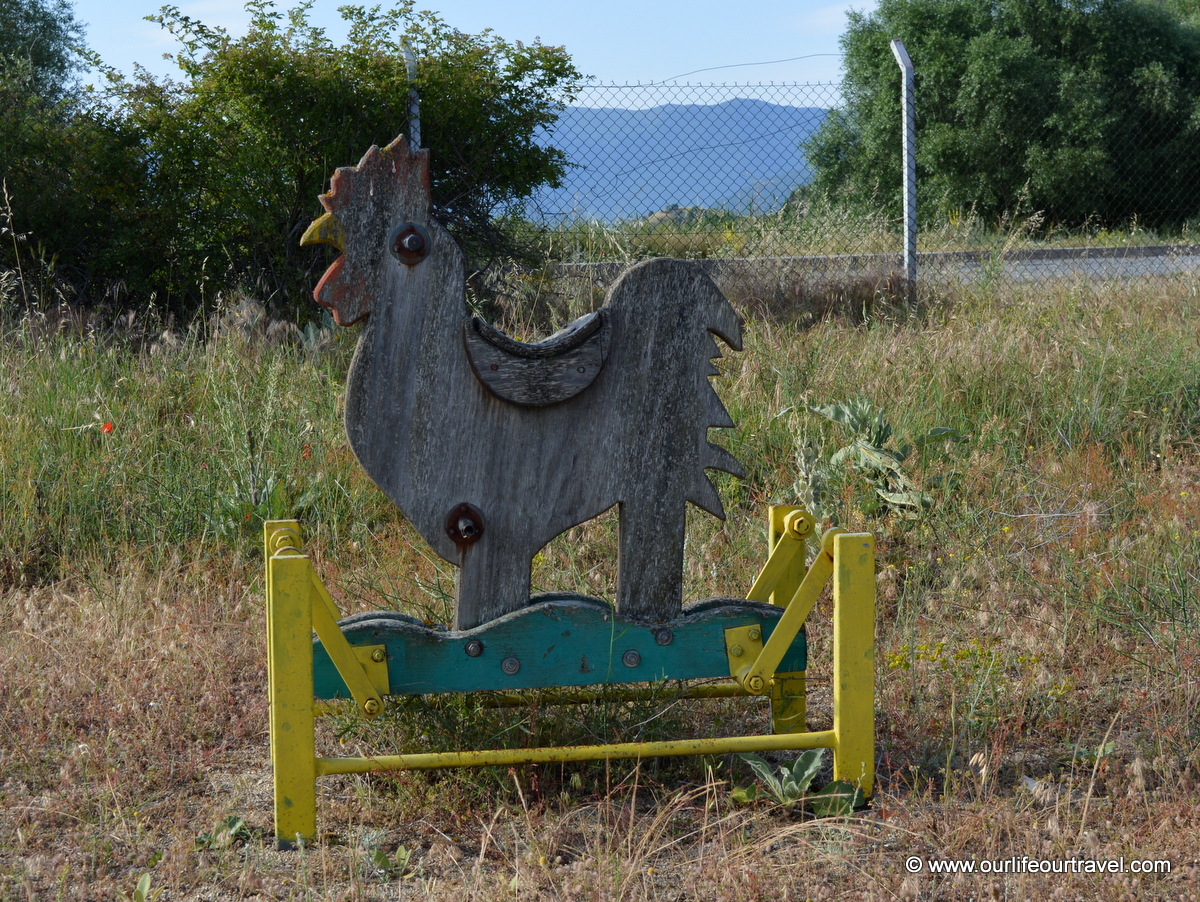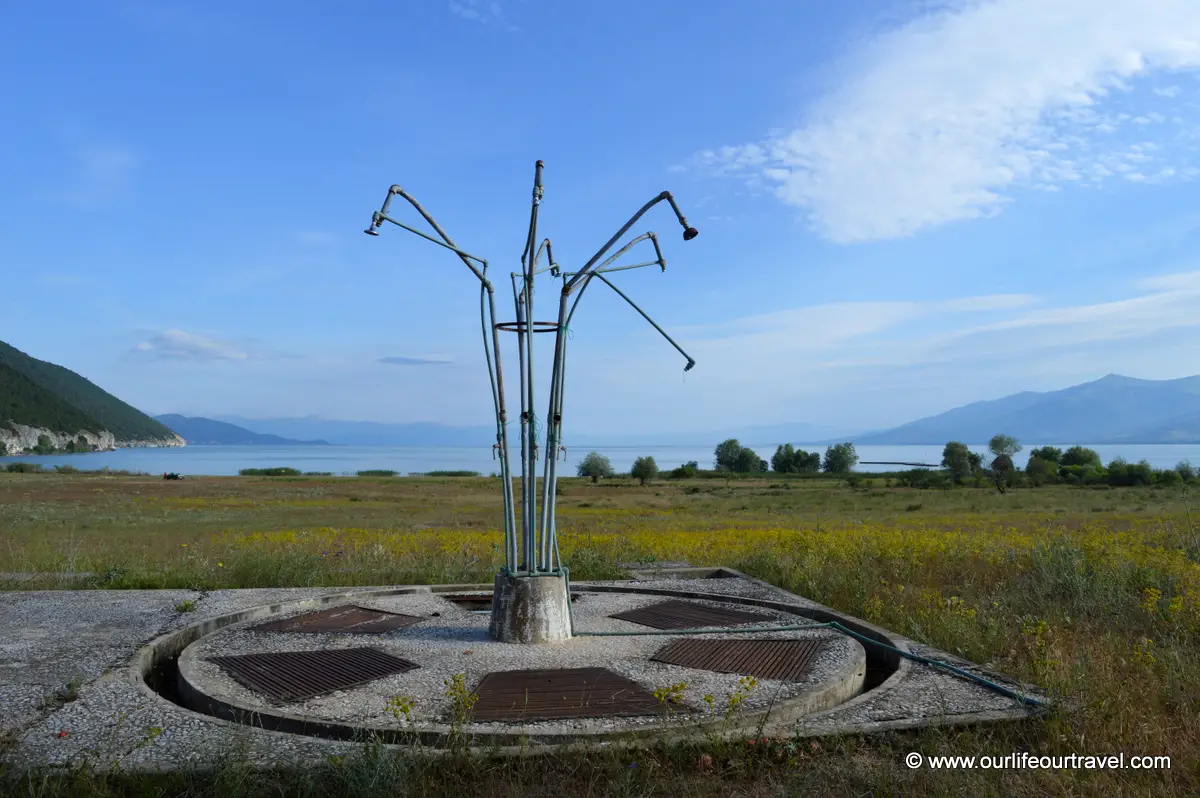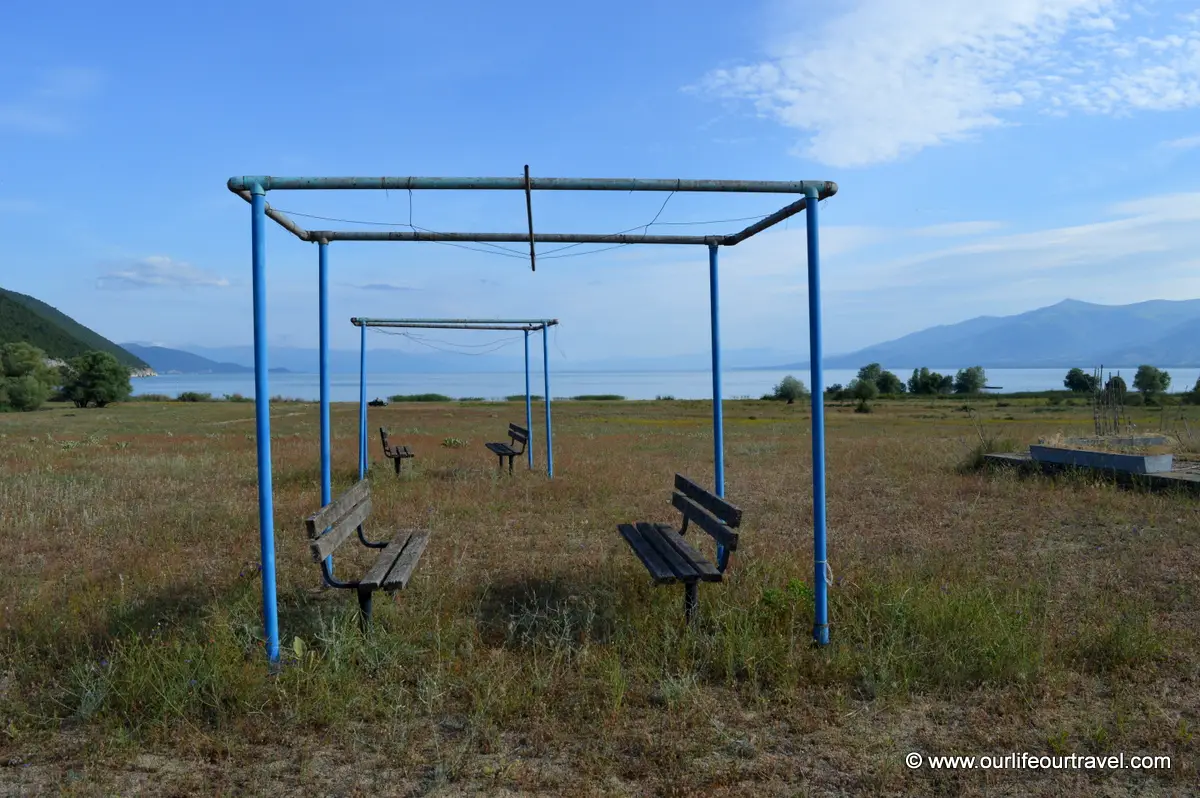 After taking enough pictures we started driving to Macedonia and back to Albania after the weekend. We didn't know yet how much fun we will have on our way to Tirana, in particular, thanks to Macedonian border crossings!