The first time when I came to Finland and I heard about ice swimming, but I didn't want to believe that people willingly would go into an icy lake or river, just to have fun. But Finns actually do it. And it is healthy as well.
It took only about a month living in Joensuu when I decided to take this challenge and try ice-swimming. It was 6 years ago, and haven't regret it. I enjoy it every time. In case you are looking for a less adventurous activity, try ice fishing instead!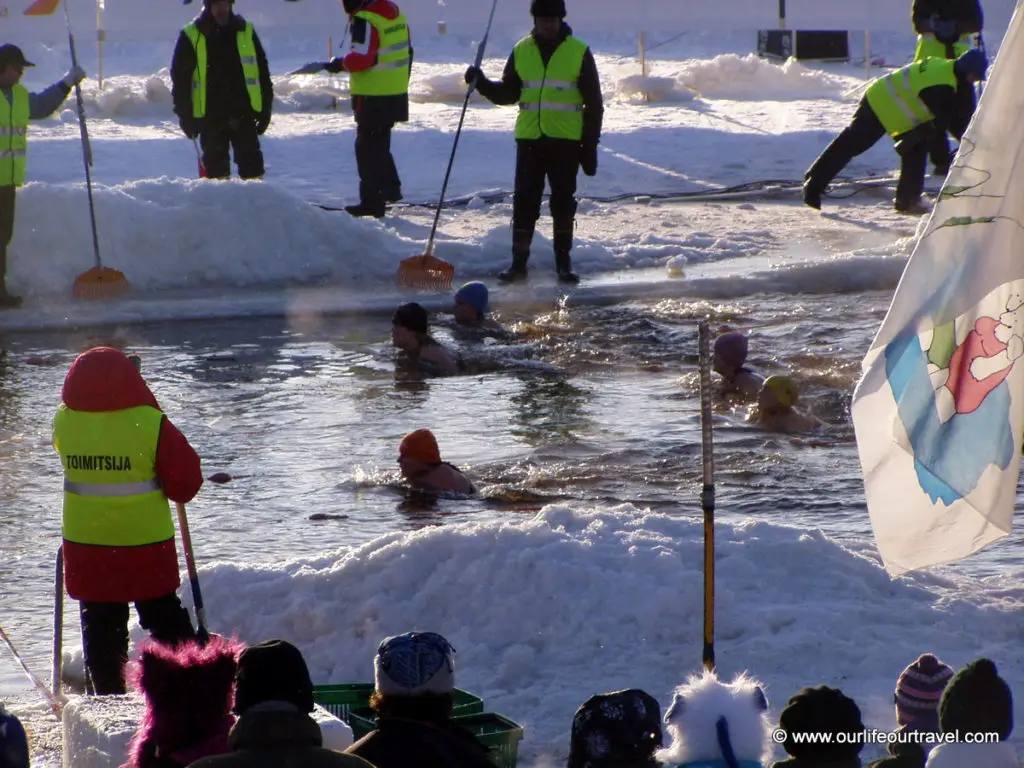 What is ice swimming?
Ice swimming or winter swimming (in Finnish avantouinti, i.e. ice hole swimming) means that you go and swim in the icy, around 0°C water during the winter. As the water freezes, you need an ice hole to be able to reach the water. But don't worry, after the shocking experience, you can go to the warm (preferably hot 80-90°C) sauna before you do another round. So basically it is a way to cool yourself down between the sauna visits. Is it still scary? Real fun starts when you need to crash ice everytime before you can get in as it can freeze during your sauna turn.
In the Nordic and Baltic countries it is a popular activity, they even organize competitions of winter swimming!
How does it feel like?
The first time I had the courage to try was on a February evening and the air temperature didn't want to go above -20°C. Compare to that the water felt actually warm! I assume that it also helped to make me brave enough to dip into the water after the first round in the sauna. It was weird but refreshing. I think I was too scared beforehand that I will die. Of course if you have any heart conditions, you should check with your doctor, but for healthy people respecting few rules (like don't run out of the sauna and just head down to the water, but go in slowly, etc) will have no problems at all. After the water you can keep cooling yourself down, watching the lake or sunset or your friends getting into the water before you return to sauna for the next round.
And how about the locals? I talked with many people who go there almost every day, from young to old. It is a nice hobby. Maybe a bit unusual, a bit scary, but if you have a chance, don't miss it!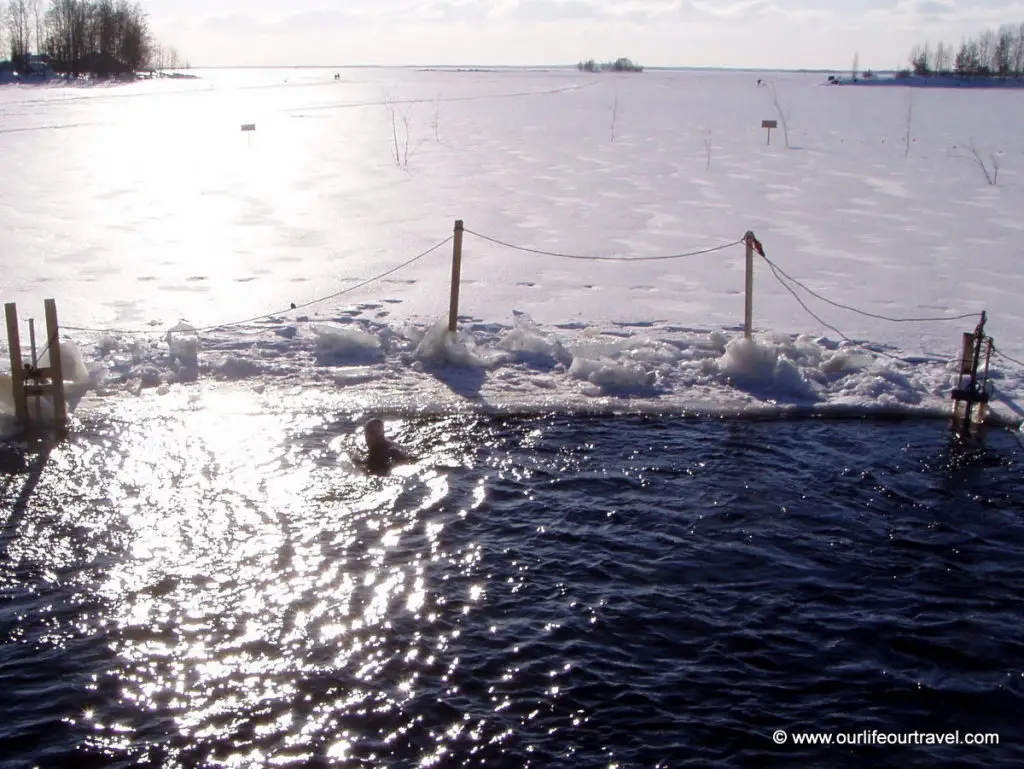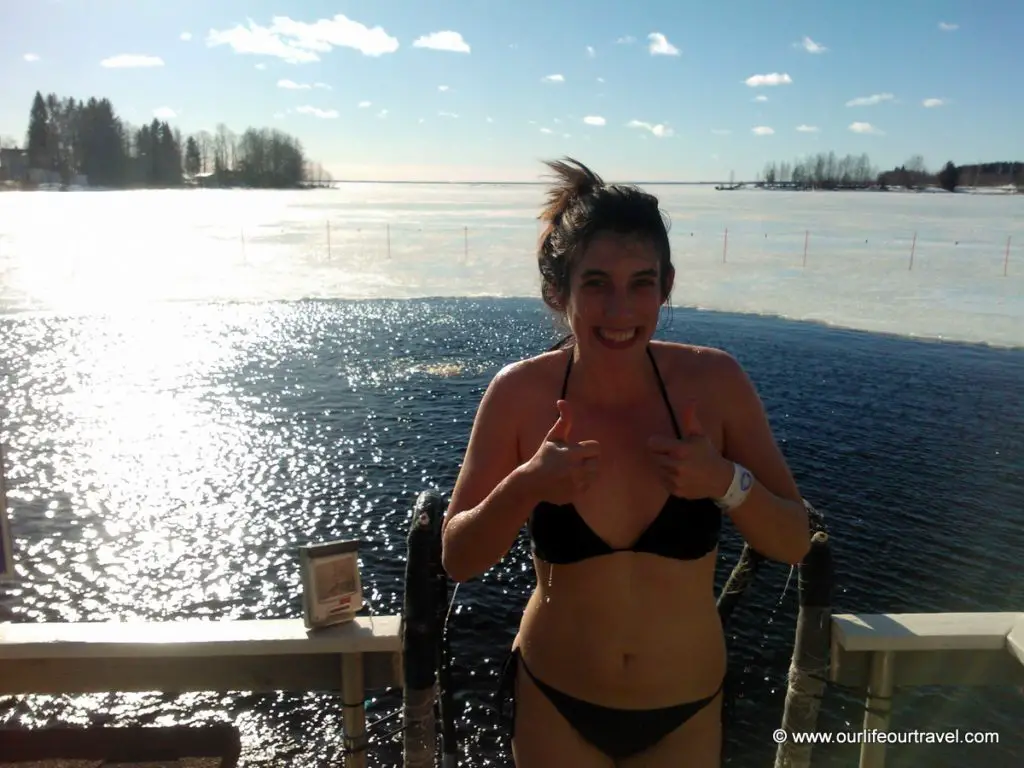 Have you ever tried it? We would love to hear your experience!