How much does it cost to be a digital nomad in the Balkans? Can you work from there remotely? Is the internet fast, cheap and reliable enough? Check out our experiences and expenses! We have been living over 2 months on the Western Balkans, mostly in Albania and Bosnia Herzegovina, but we also spent time in Montenegro and Croatia. In Macedonia and Greece, we have only been as tourists and for only a short time.
Why Balkans?
We were eager to try the digital nomad lifestyle already for a long time, and we finally did it. You probably know a lot of digital nomads who work remotely from the warm Southeast Asian countries, but we chose something different. The Balkans.
We decided on the Balkans, because:
it was a new area for us to explore
the countries are cheap.
there are gorgeous mountains
yummy food
and in some of them we understand the language partially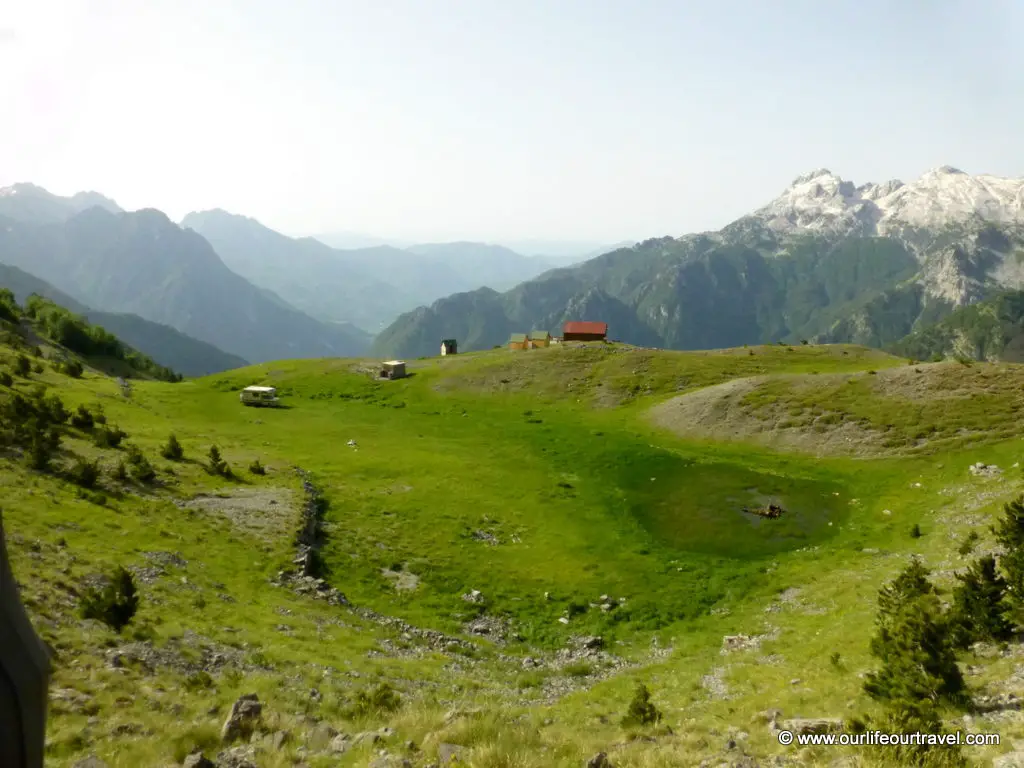 If you need insurance during your nomad life, check SafetyWings.
Where to look for accommodation?
Hotels due to costs, hostels due to the shared spaces were out of the question for the time period we were planning to stay. We needed to work about 8 hours each day, we needed a quiet and clean environment. Co-working spaces are not present either.
One option is always to look at the local adds, Facebook groups for advertisements, but if you stay only for a month, it might be tough to find anything. We ended up using Airbnb (sign up now if you haven't done yet and get a discount!), getting pretty nice and spacious flats (35-50 m2) with fast internet connection. The latter one was our most important search criteria and were checking also reviews carefully to find out if anybody worked from the same locations. We could live like locals in not touristy districts of Sarajevo and Tirana.
For shorter stays, check hotels as they are much cheaper than in Western Europe or in the States!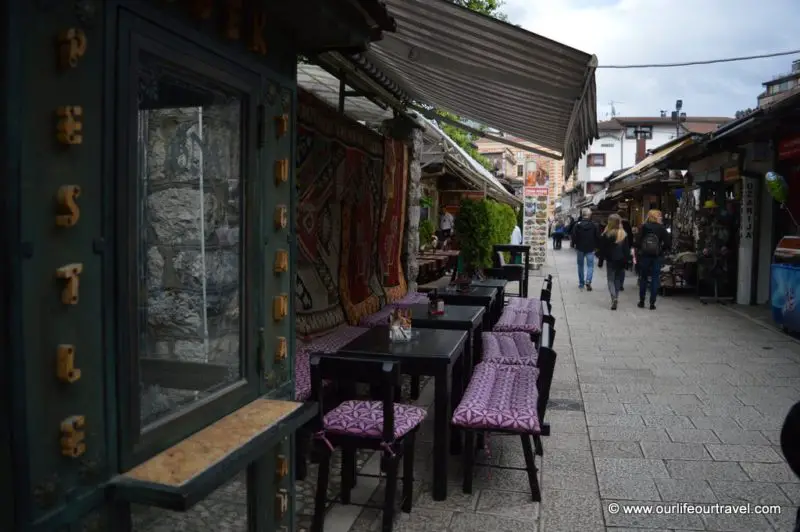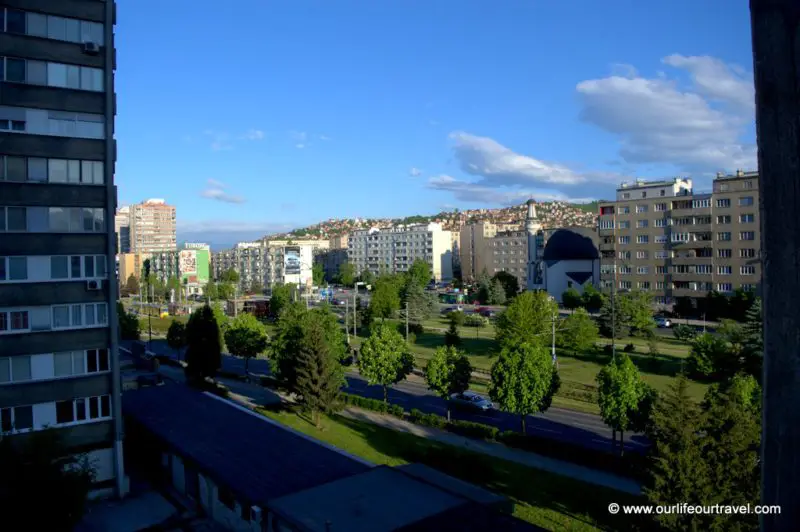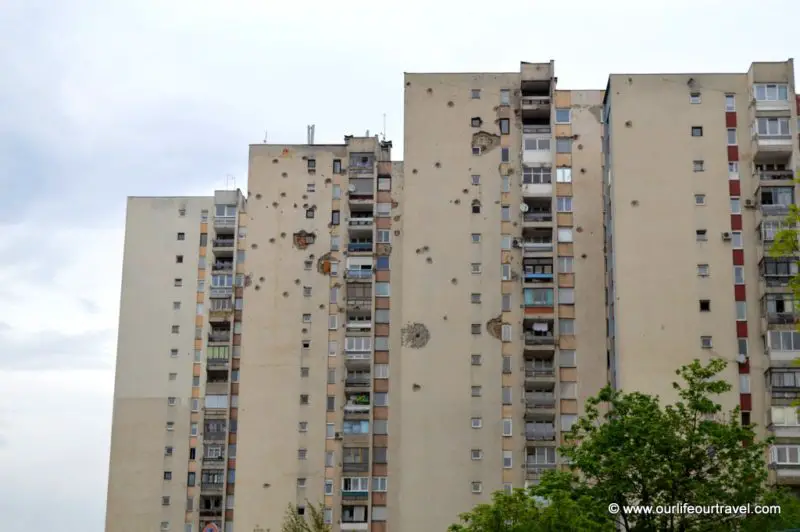 How much does it cost to live at the Balkans?
The accommodation was the biggest cost. Obviously, we didn't opt for the cheapest option, we wanted some comfort and needed fast internet. We cooked for ourselves on most days, but from time to time we ate out in some middle-class restaurants. Marketplaces are cheap, vegetables and fruits are delicious.
Besides basic needs, we only spent money on swimming pool tickets and on gas (which is pretty cheap, especially compared to Northern Europe). We went hiking every weekend and drove quite a bit around the countries.
Living costs in details:
accommodation: 300-350€ per month, utilities, and the internet included (35-50m2)

food: we spent around 130-150€ per month per person
local transportation: tickets are up to 1€
the meal when eating out in mid-range places: 10-20€ for two of us (with beer/wine)
fuel price: around 0.9-1€/liter
Our monthly budget was around 800-850€, but it can be easily around 600€ for two people if you don't drive as much as we did. On the other hand, why would you limit that much yourself?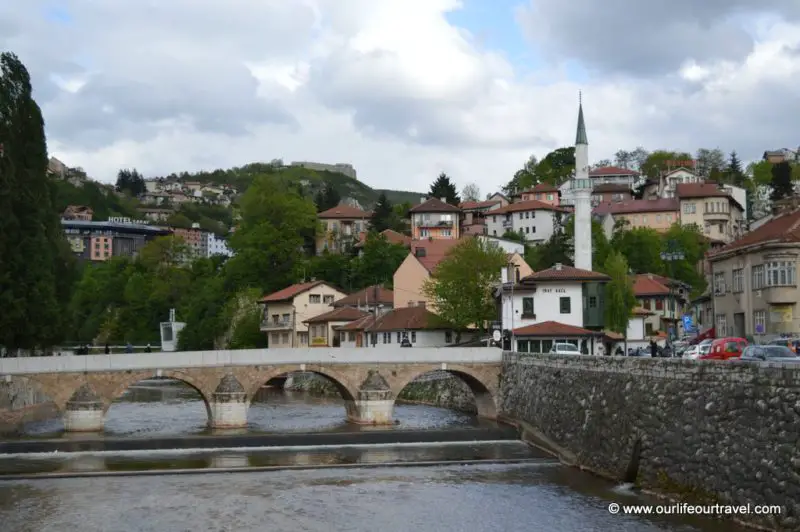 Living in Sarajevo
Karol's favorite place. He fell in love with the mountains and enjoyed the easy communication with locals. If you know any Slavic language, you will not have any problems, but many people speak English as well to some extent.
The city is full of the remains of the Yugoslavian war. It is worth to check out what is left from the Winter Olympic venues around the city.
You can easily go hiking anywhere in Bosnia up to the Croatian and Montenegrin borders even for the weekend. A must-visit place is the Sutjeska National Park, it is only 2 hours away from the capital.
Ups:

cheap fuel (cheaper than in Albania)
delicious Slavic food
local markets
mountains everywhere
quite easy to communicate in English
no stray dogs (despite the info we've found online)
Downs:
landmines in certain areas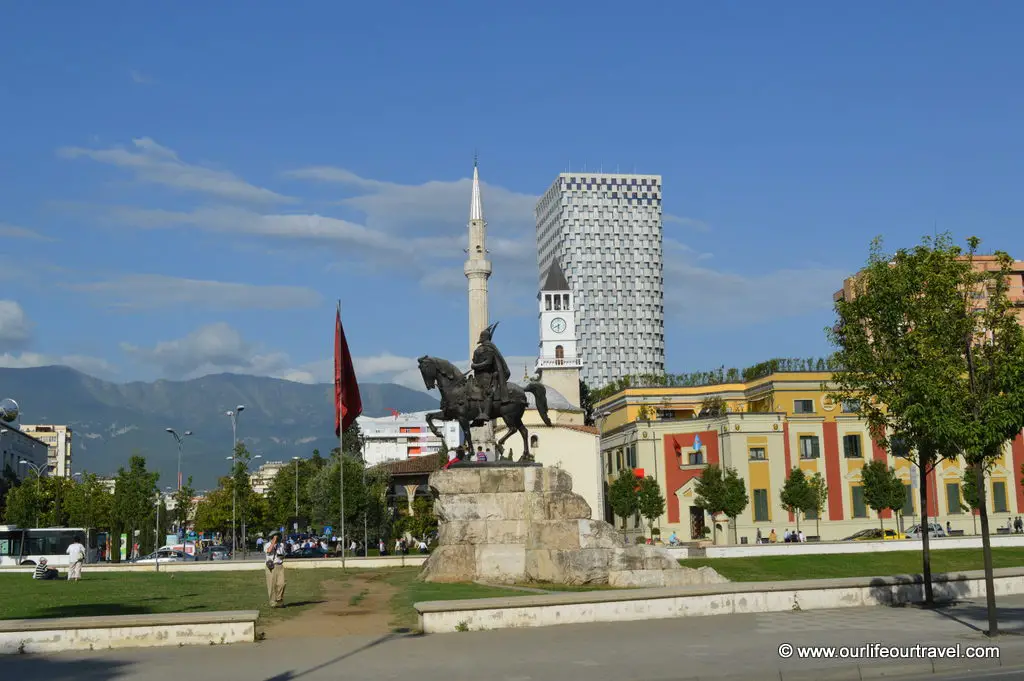 Living in Tirana
Katalin's dream country – although not the dream city. Tirana is quite boring, hot and dusty. Although as a tourist you can enjoy it for a couple of days, as there are museums and bunkers, probably it was not the best choice for a month-long stay.
We drove to Durrës on the seaside twice a week to enjoy the beach a bit after work. Probably that would have been a better location. The seaside is amazing in the whole Albania, especially if you go more south! The water is crystal clear, the coastline has amazing rocks. Swimming, sunbathing can be as good and cheap as in Asia.
We also took weekend trips not only to the coast but to the Albanian Alps. One of the last very empty, non-touristy mountains in Europe. Just take a tent (or stay in a lodge in Theth) and explore the area.
Ups:
cheap fuel
delicious food
local markets
the feeling of the Balkans
Downs:
slower internet
chaotic traffic
supermarkets sell limited bakery/fresh meat  (for Karol it was minus at least…)
almost nobody speaks English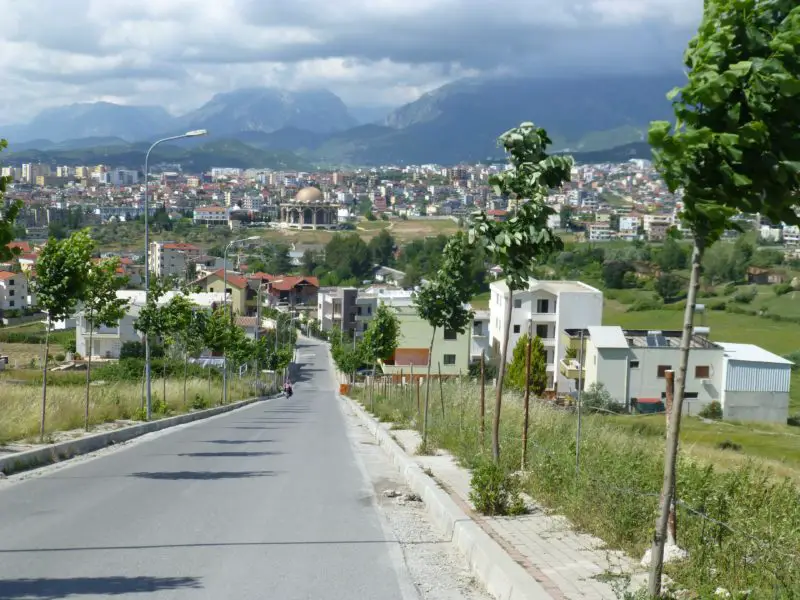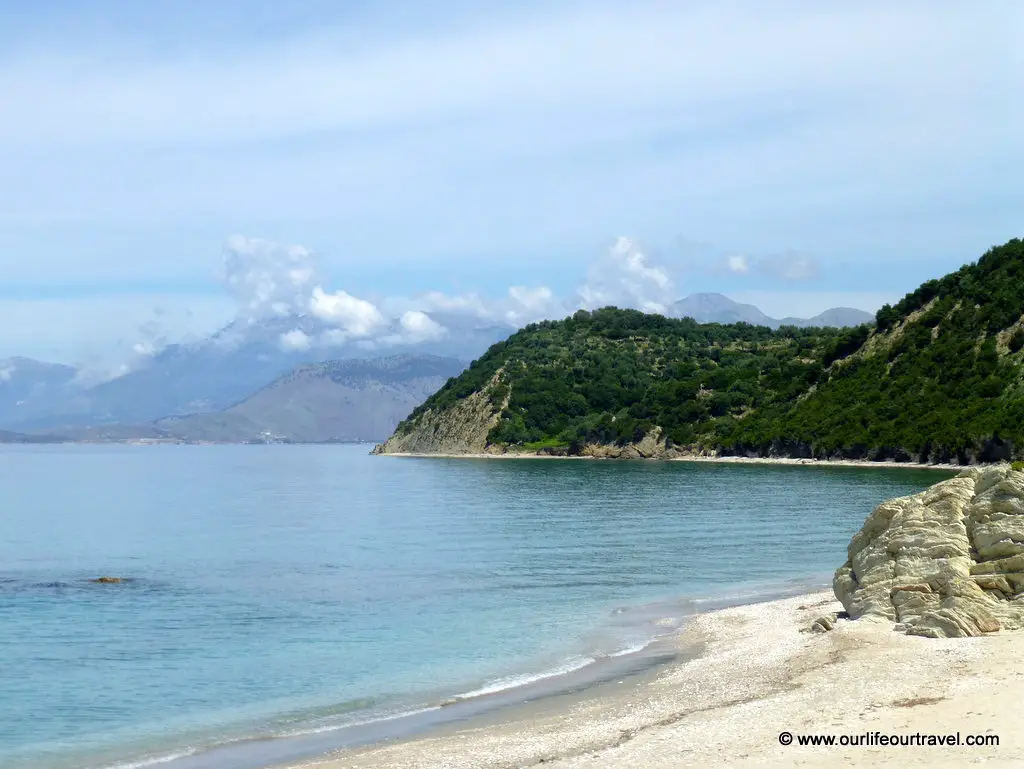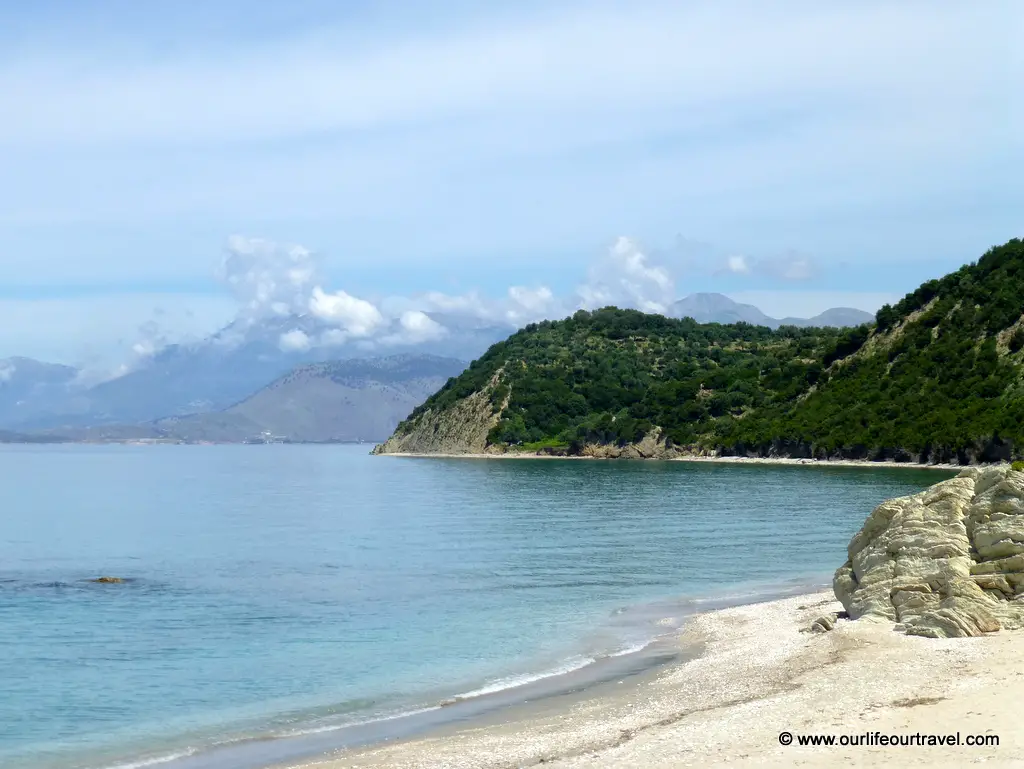 Other destinations: Montenegro, Croatia, Greece, and Macedonia
You can easily make a trip to other countries as well, or even choose them as your home base. Montenegro, Croatia, Greece, and Macedonia are all very close.
The Montenegrin seaside, Kotor Bay, and Durmitor mountains are must-sees. In Croatia, we can recommend the bay of abandoned hotels, either to spend a night there or just to explore them during the daytime. In Macedonia, close to the Greek border, there are gorgeous mountains and another abandoned ex-Yugoslavian holiday resort.
Why should I choose the Balkans to work as a digital nomad?
Do you like the seaside? Do you like the mountains? How about some active weekend hikes in different national parks? Or just party in Tirana? The Balkans have a big variety!
Why choose the Balkans as a digital nomad instead of Southeast-Asia?
The Balkans are also CHEAP (food, accommodation, transportation, fuel…)
Tasty food (ofc, it is subjective)
Variety of cultures and religions
Crystal clear and warm sea (esp. in South Albania)
Amazing mountains to hike
We heard the parties are fun in Tirana (no personal experience)
Good enough internet for remote work (skype meetings, etc.)
English is also spoken among young people
Even if you are in a touristy area, you are not constantly approached by sellers and tour operators
It is in Europe, easy and cheap to get there
You are not among hundreds (or thousands) of tourists and expats
… and you will FEEL the Balkans!!!