Our first overnight stop on the South Island was at the small town of Motueka on the shore of Tasman Bay. The Salt Water Bath was on our list of sights, but due to the low tide, we explored first the abandoned Janie Seddon Shipwreck a few kilometers more north. It is one of the cool free things to see in New Zealand and another abandoned place we've seen around the world.
How to get there
After debarking from the ferry at Picton, we headed to Motueka direction through the scenic Queen Charlotte Drive to Havelock. Don't skip this route, you won't gain too much extra time, and you will miss the best views of the shore. After reaching Havelock, we followed the more boring (understand: not windy) road (nr. 6) and turned to a smaller road (nr. 60) near Nelson. It was early afternoon when we arrived at Motueka.
Driving time: 3 hours (150 km) 
Motueka and the Janie Seddon Shipwreck
The over a hundred-year-old wreck lays few tens of meters away from the beach. The Janie Seddon vessel was built in 1901 and some say it fired the first shots of WW2.
After the war, it was sold as a fishing trawler in 1947 to Talley's Fisheries, but it had a short life in fishing, as the diesel-powered ships outperformed the coal-powered Janie Seddon. Vessels of this size weren't permitted to operate in the fish-rich coastal waters of Tasman Bay. Her operating radius was limited by a 5-day coal bunker, and frequently resulting in the ship returning with empty coal bunkers and half-empty holds.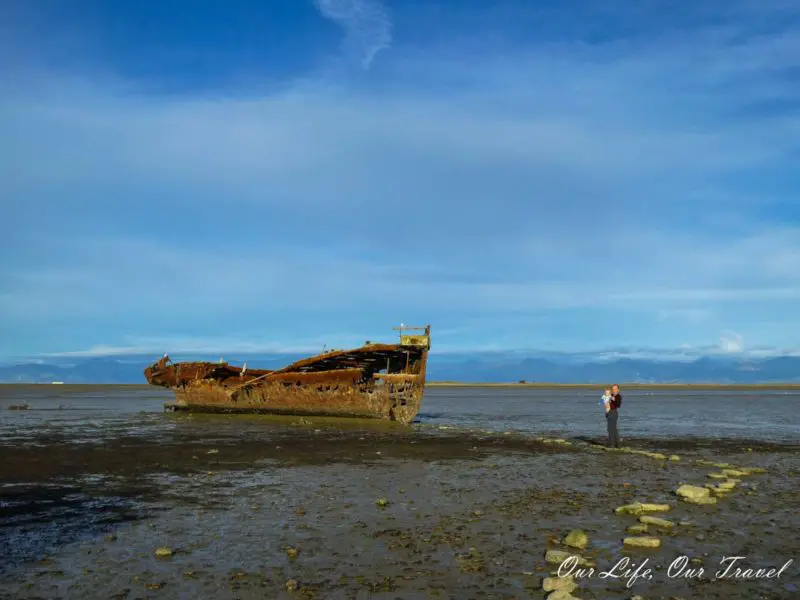 Finally, Janie Seddon was sold to a Christchurch company for scrap, but the steel was too hard to cut up and utilized, and the vessel was towed and beached in Motueka from the wharf by a bulldozer, and it remained there in the water forever. The seagulls appreciate it.
At low tide, you can hop close to the shipwreck on the rocks put into the wet sand to have a better view to it.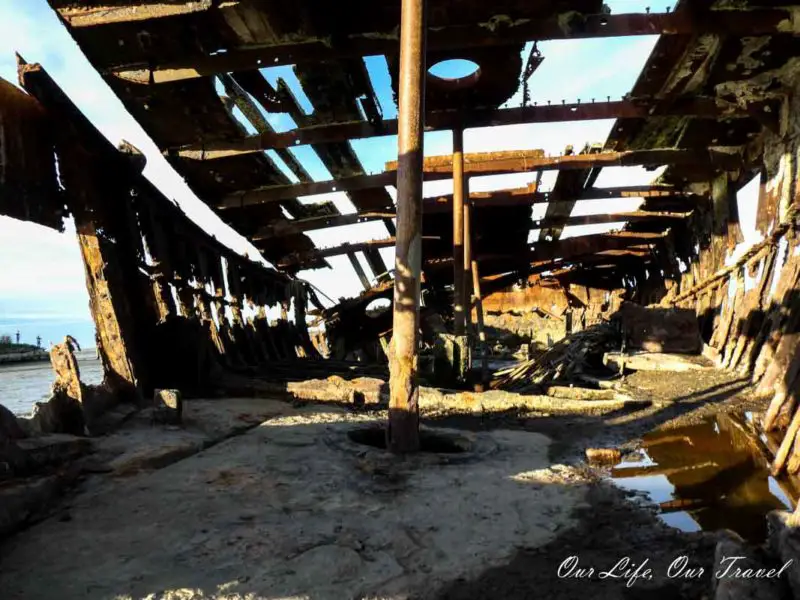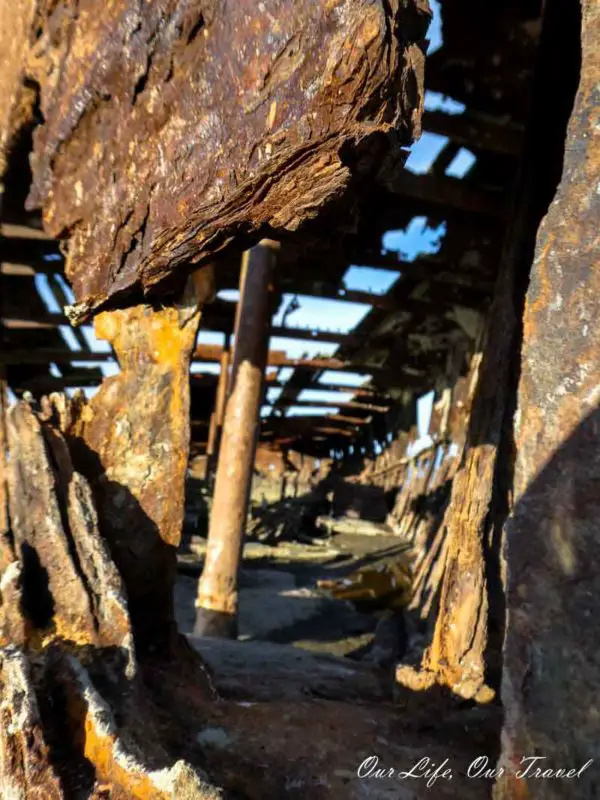 Overnight stay in Motueka
The local iSite office operates a free campground (parking lot with toilet access) for both SC and NSC vehicles. And the free Wifi across the area worth mentioning too. Restaurants, shops, and bakery are also within walking distance.
We slept in Motueka two nights in our campervan on our New Zealand road trip. Read more about NZ freedom camping.
In case you need accommodation, check your options here.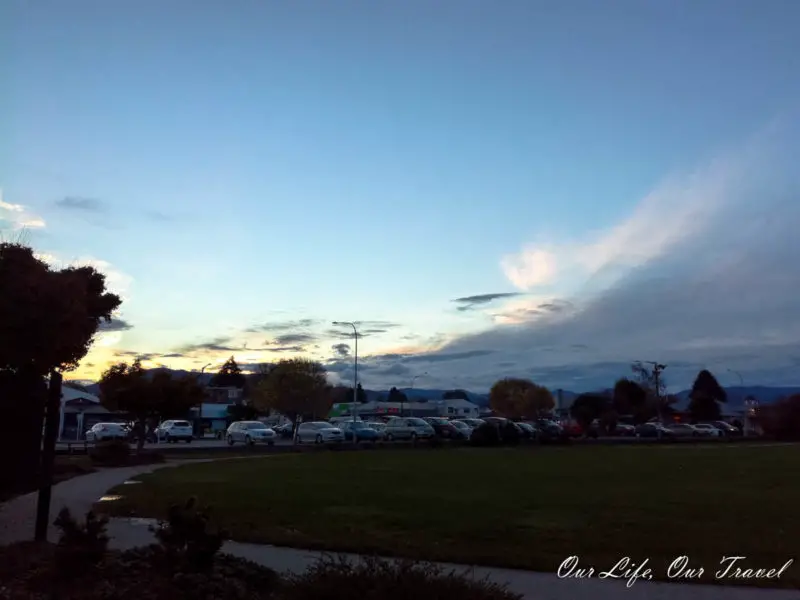 Pin it for later!