Lapland, Lapland! Time to introduce more Finnish national parks and protected areas as we are relocating to the north for having our baby! Pyhä-Luosto National Park is 1.5-hour drive away from Rovaniemi and it makes it one of the easiest national parks in Lapland to get in. Rovaniemi has an international airport and several daily connections from Helsinki as well.
Why is Pyhä-Luosto National Park special?
Probably the first unique sight you come across browsing the national park pages is an amethyst mine at Lampivaara. We have visited it in 2012 with my family, and to be honest, it was a waste of time and money. Yes, like everything in Finland, it has also quite expensive entrance ticket and basically, we were in a museum almost all the time, instead of a mine. There was only one room where we could pick up our own amethyst crystal pieces from the soil, and I would not really call it a mine. As a museum, it is a nice place (except the price), but we have been more interested in mines…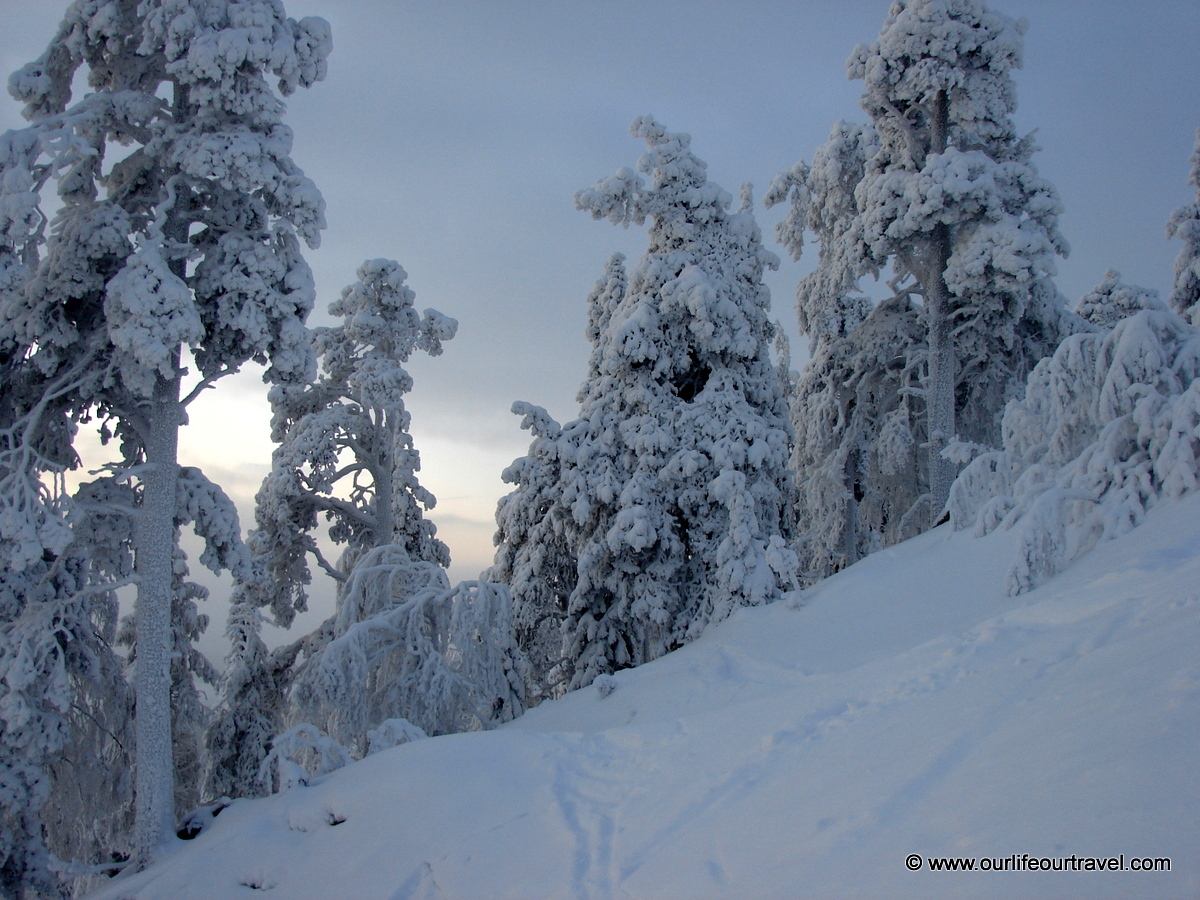 Winter and summer
So the mine is not necessarily worth visiting. What is?
I think the biggest advantage of the park is its proximity to Rovaniemi and the variety of winter activities. You can do: downhill skiing, snowboarding (not every park offers these), and the usual Finnish winter activities such as cross-country and backcountry skiing, snowshoeing and snowmobile tours. The park has several cabins (free to use ones and some for rent to overnight) and other, less protected shelters (so-called lean-tos or kotas). You can make fire there and spend some time on an outdoor barbecue in any season. The headquarter of the park has hotels, coffees, and equipment rental services. As you see, overnight and activity options are up to your budget and comfort requirements.
Visiting Rovaniemi too? READ THIS GUIDE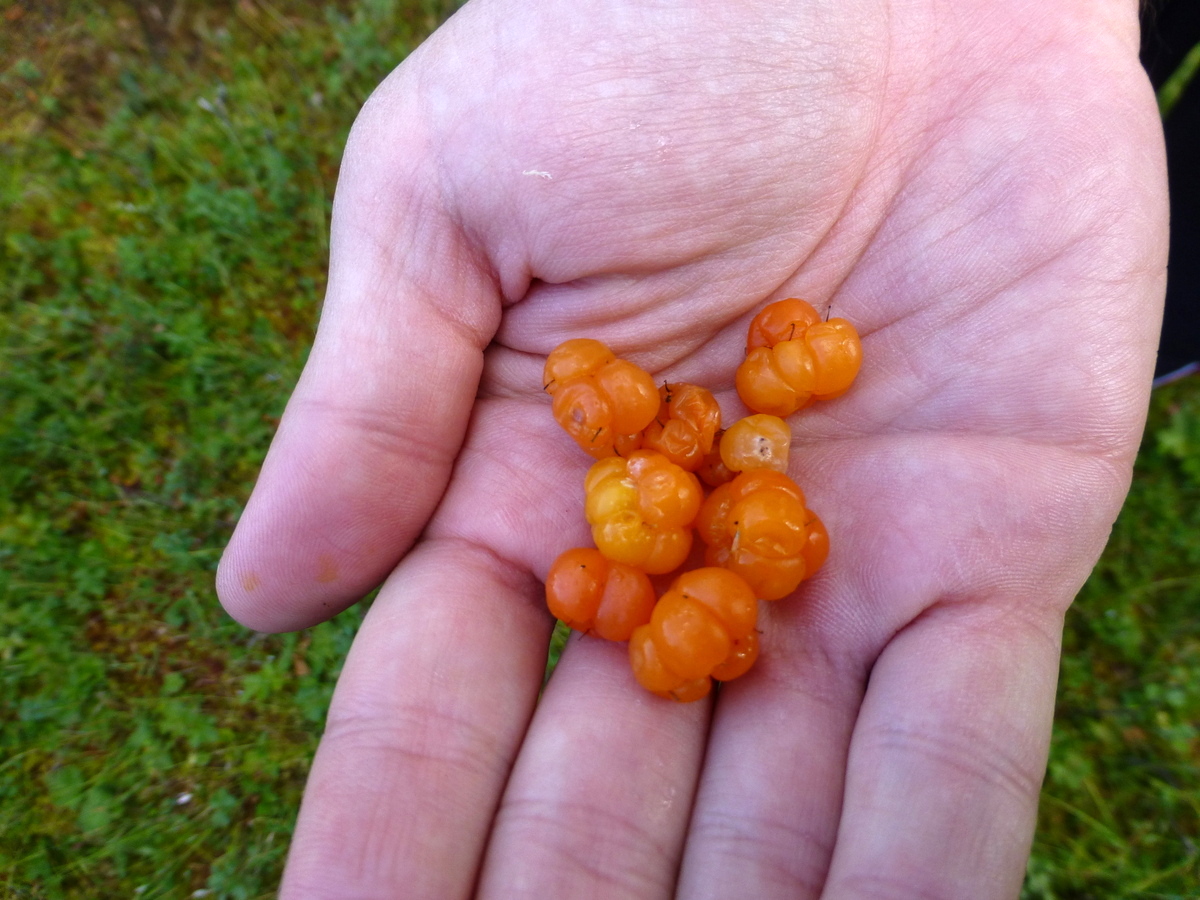 We had mostly winter visits to the area, but ones we were hiking during the summer as well. Make sure you have mosquito repellent and nets with you if you visit it during the short summer. Even during a few hours hike, you can be the favorite food for the mosquitoes. Talking about food, I have never seen (and picked) so many cloudberries anywhere else! Besides blueberries and lingonberries, it can be a great place to look for them. Just be aware, the berries grow in the swamp, and our little biting friends also like living there!
The views from the hills are stunning in every season, in winter you can see snow covered trees while during the summer you can enjoy never-ending days with sunshine.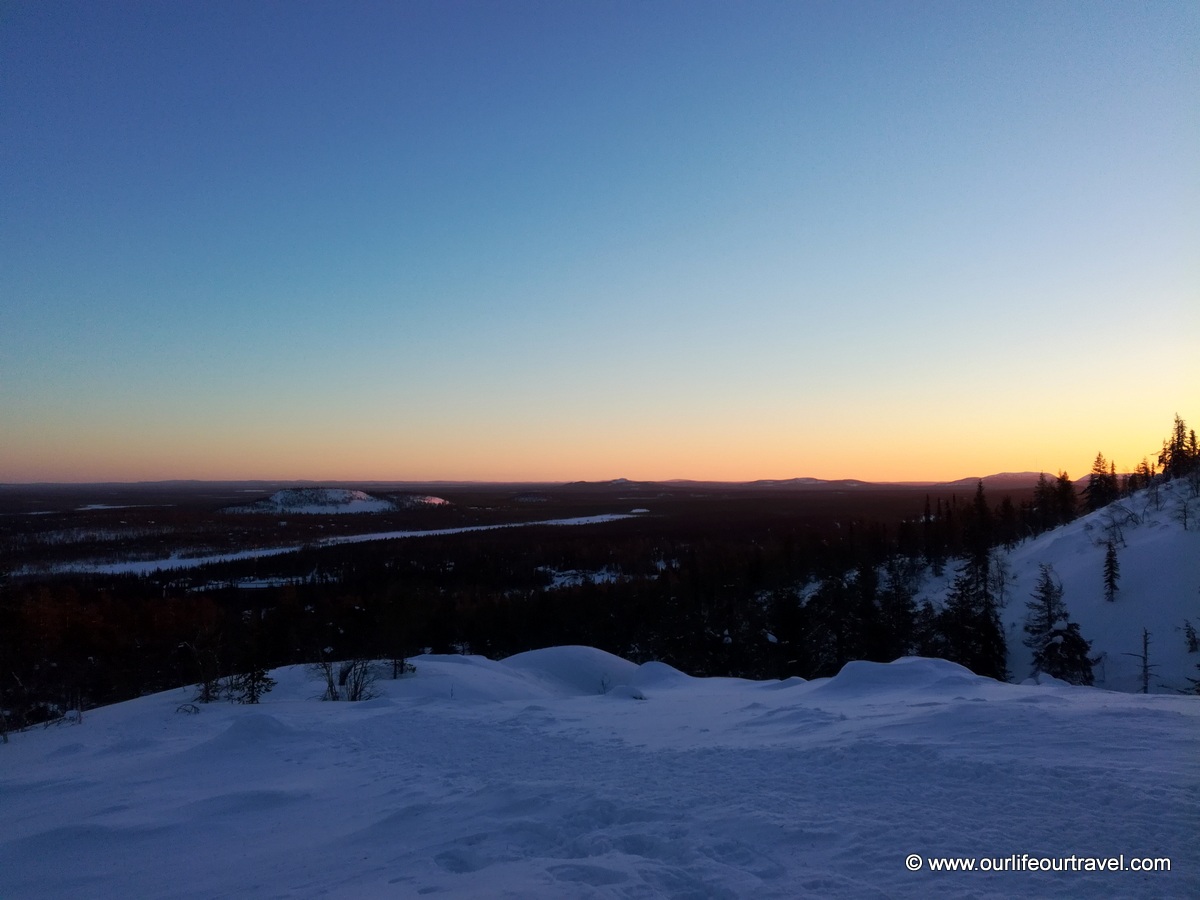 Activity for winter
If you are not so experienced with skiing, but you would like to explore the hills more than just the ski resort, I can recommend you to rent snowshoes (if you don't have any) and pick one of the marked trails from Luosto. A well-marked and easy trail leads on the edge of the hill with a view to the lakes and forests. If you would like more stunning views, take a detour from the trail to the top. As we had time and energy, we walked south on the ridge up to the top of the ski slopes (Ukko Luosto) to have a view of the southern part of the park.
After taking enough pictures in the freezing temperature with the snow-covered trees, we went back to the trail and walked back to Tikkalaavu. The shelter and fireplace are only few hundred meters away from the park headquarter (Luosto). We had a barbecue there and warmed up a bit by the fire. The whole round trip was 7 km and it took the whole day(light), we spend about 4 hours outside. The days are short.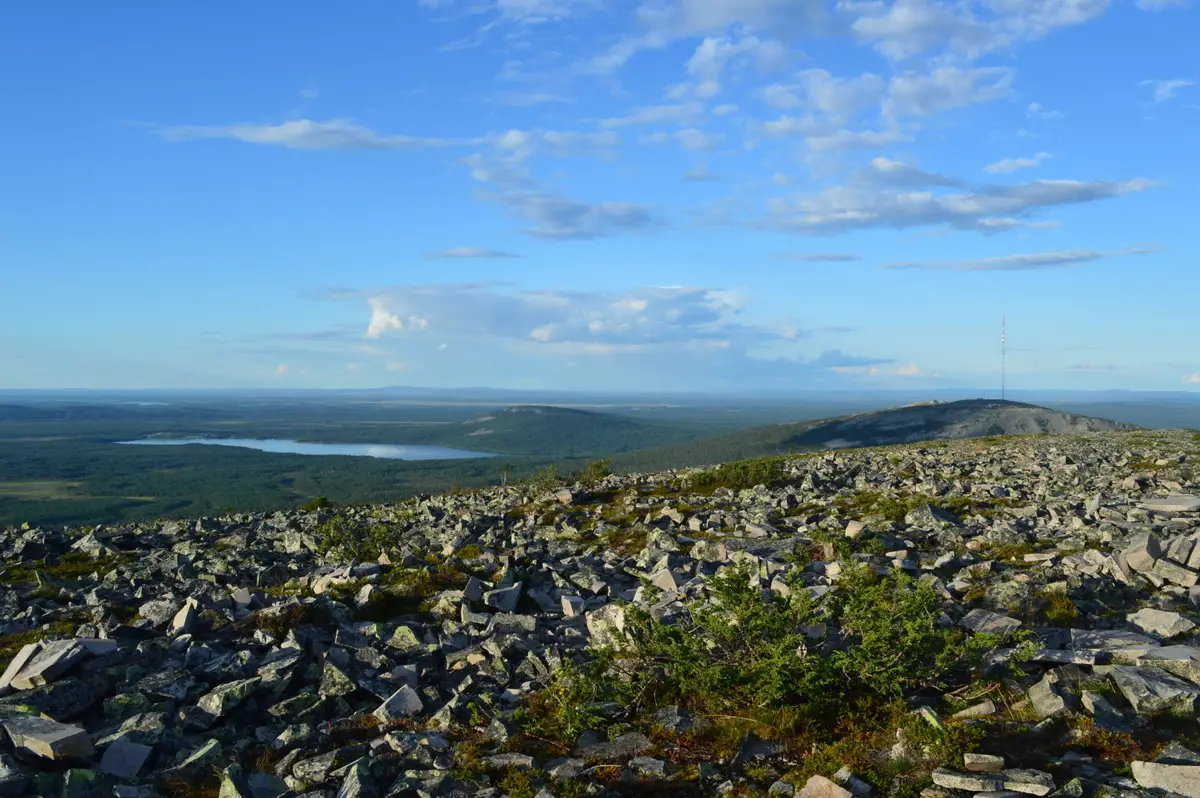 Summer trekking idea
During summer, we hiked in the southern part of the park from Naava up to Noitatunturi (Witch Hill!) through the Isokuru canyon and back. This round trip is about 13 km and climbs up to the 540 meters fell. This trail is also well marked and has fireplaces and shelter on the way. In addition, the top of Noitatunturi that a has a great view to the bogs, mires, and fells. Our second favorite part was between Isokuru and Karhunjuomalampi shelters, walking next to the water and climbing up and down near steep rocks. It is at least a 4-5 hours long trip, but you can easily make it to a full day excursion with longer breaks at the shelters.
Let us show you some more pictures in case you are not yet convinced to visit such an amazing place 🙂