Are you ready for one of the weirdest food I've ever tried in Finland? I purposefully don't write eaten, as wouldn't be right. Even after living here for over ten years, I have never eaten a full portion of it. Mämmi is the weirdest Finnish dessert and probably the most dividing traditional Finnish food in the country. Let me tell you why.
PS. Don't worry. There are many definitely tasty Finnish dishes as well. You can check them out here.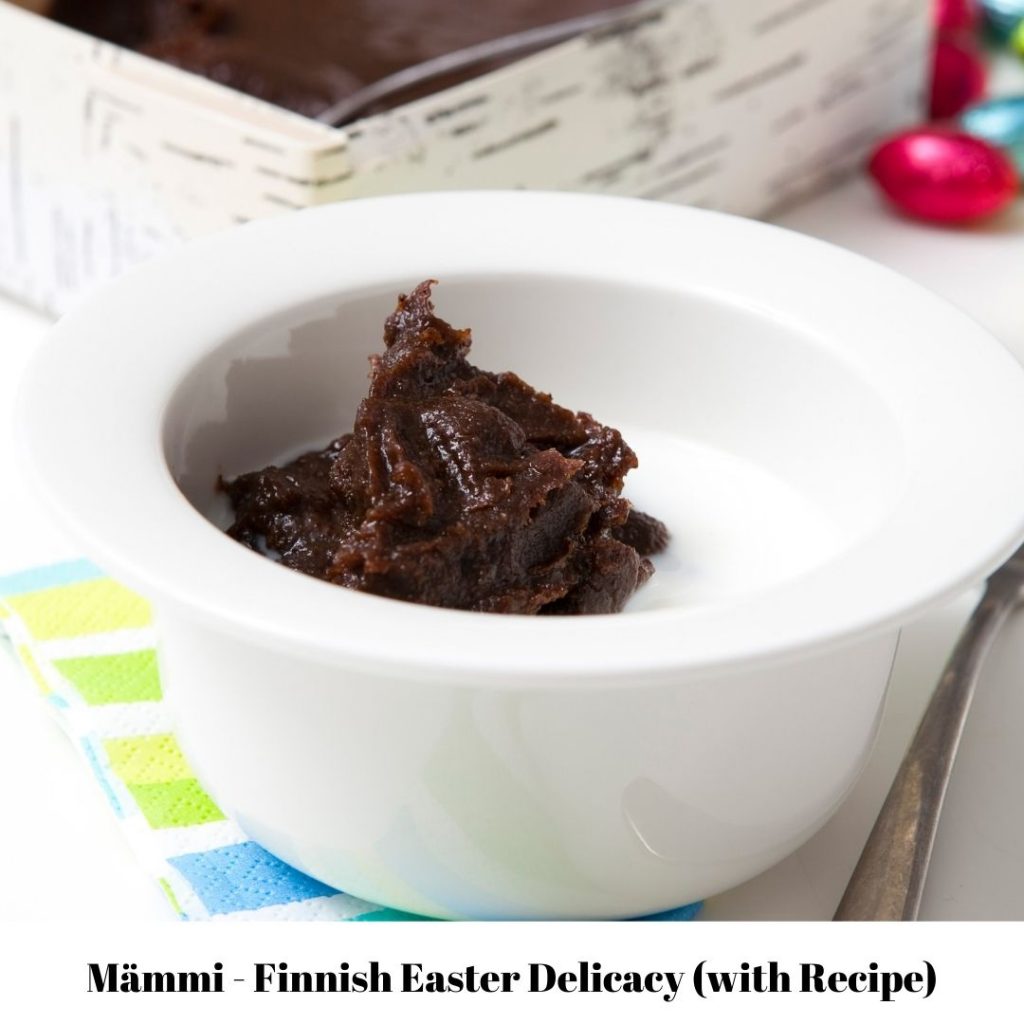 What is Mämmi?
Mämmi is a dark, weird-looking rye dessert from Finland. You can call it Finnish Easter Pudding too. Don't make a mistake. Its dark brown color has nothing to do with chocolate or cocoa.
After several tries with this food, I always imagine tar would take something similar to mämmi if I ever have eaten it. On the other hand, many Finns and foreigners love mämmi, and can't imagine Easter without it. It is a love or hate relationship, isn't it?
Finnish cuisine is more diverse than just smoked salmon or reindeer meat that most tourists try on their Lapland trip to Rovaniemi. This is definitely one cornerstone of it besides the absolutely delicious blueberry pie.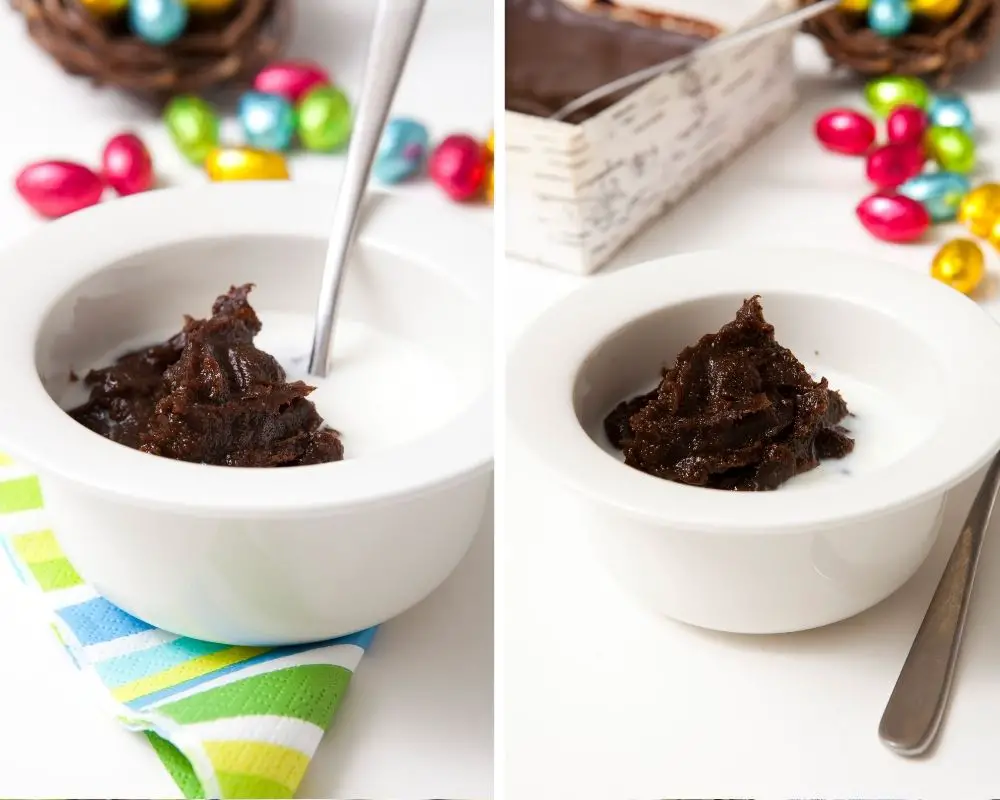 Traditional Finnish Easter Pudding
It is traditionally prepared for Easter celebrations. In case you plan your trip to Finland before the holidays, make sure you buy some in a local supermarket or bakery, so you can tell us if you liked it. For beginners, I'd recommend purchasing the smallest available portion, but when you confirmed your love for this unique food, you can bravely opt for a family-sized (around one kilo) portion as well.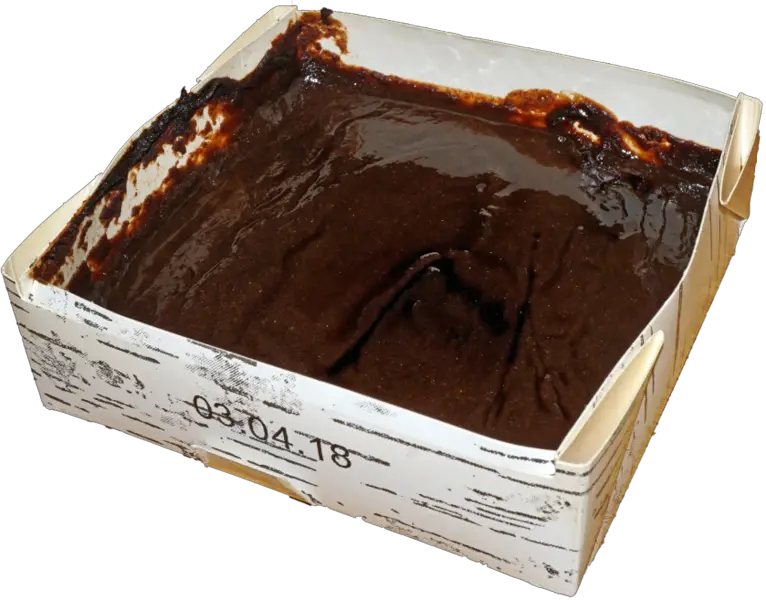 Easy Mämmi Recipe
– Mammi recipe
You can easily make mämmi at home too. It is made of rye flour, malted rye, salt, and water, additionally with orange zest. You need to bake it overnight in the oven, and it is recommended to be chilled for three days before serving with milk, cream, sugar, or vanilla sauce.
Ingredients for 10 portions (about 2 liters)
Some people prepare it in one step. Others add the ingredients in two steps. Both works. If you have less time, make it in one portion.
1. step
7 1/2 dl water
125 g (1.75 dl) malted rye
200 g (3.5dl) rye flour
Boil the water and let it cool. Mix in malted rye and rye flour to it. Let the mixture stand in a warm place for 1.5-2 hours in around 40-50°C. It'll become sweeter during this waiting time.
2. step
1 liter water
125 g (1.75 dl) malted rye
200 g (3.5dl) rye flour
Boil the water and add the ingredients to the mixture made in the previous step. Let it stand for another 2 hours in a warm place.
Add the flavoring
1/2 cup of raisins
2 tablespoons of ground bitter orange peel
1 tsp salt
Add raisins, orange peel, and salt. Mix until even. Heat the mixture on the stove for 10 minutes while constantly mixing. Do not let it burn.
Bake it
Baking time: 2.5 hours
Baking temperature: 170°C.
Fill in a pan (not totally full as the dough will rise), let it cool down. Bake in the oven for 2 to 3 hours at 170°C. And it's ready.
Optional Toppings Before Serving
Milk, cream, powdered sugar, or vanilla sauce.
You can serve mämmi with any of these toppings. I have tried all: the sweater, the better IMO.
Do you like mämmi? Let us know below!
Check out our tips and tricks to make the most out of your Finland trip!
Sign Up NOW – it is FREE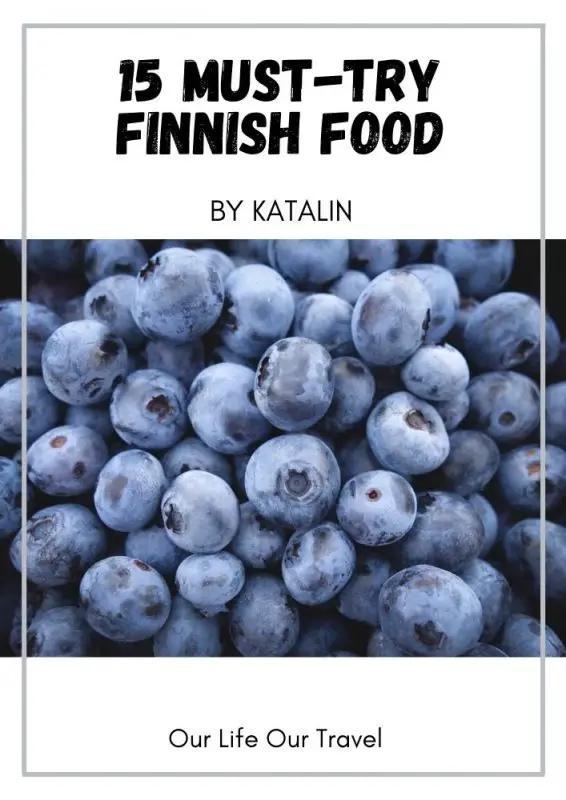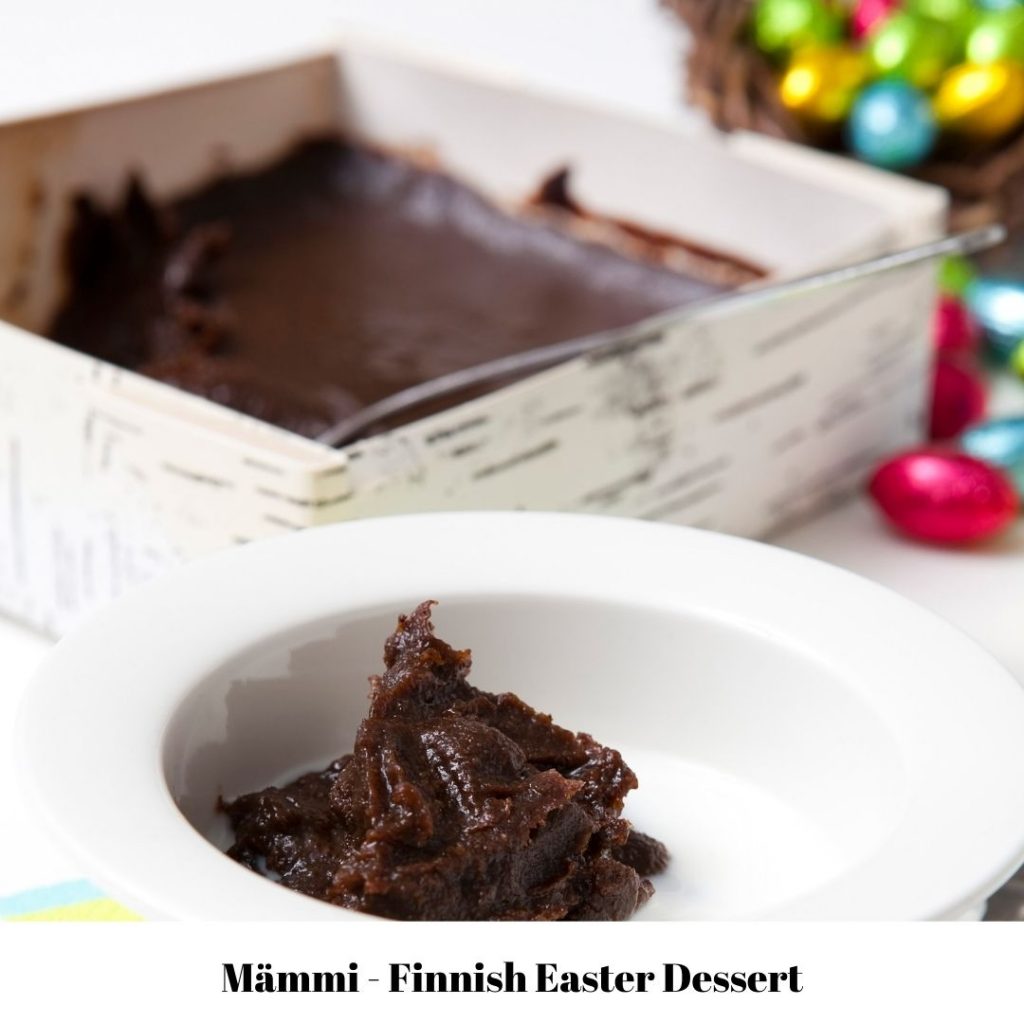 Featured photo: Flickr (Creative Commons)
About the Author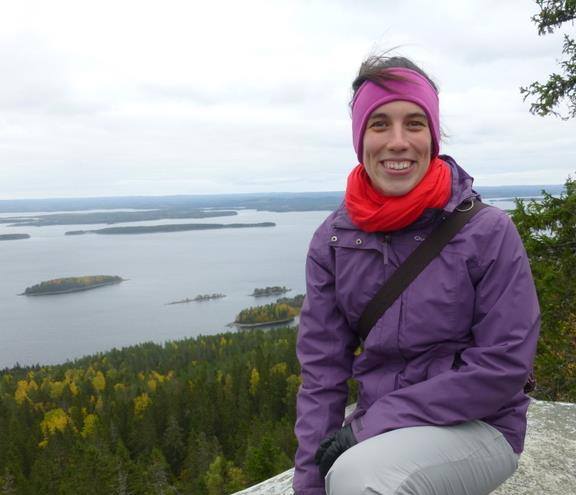 Katalin
Katalin is a Lapland-based outdoor enthusiast who loves hiking, road-tripping, and traveling with her family. She spends her free time far away from civilization in one of the national parks around the world, explores off-the-beaten-path places, or hops on a road trip with her kids in an RV.
Read more about her adventures and the blog.