Check out the most impressive waterfalls in Europe! Big or small, wide or narrow, popular or hidden? Choose the one that suits you the most and add them to your bucket list! Most of them are free to visit while others charge a small entrance fee. How many have you seen already?
Must See European Waterfalls
Seven Sisters Waterfall, Norway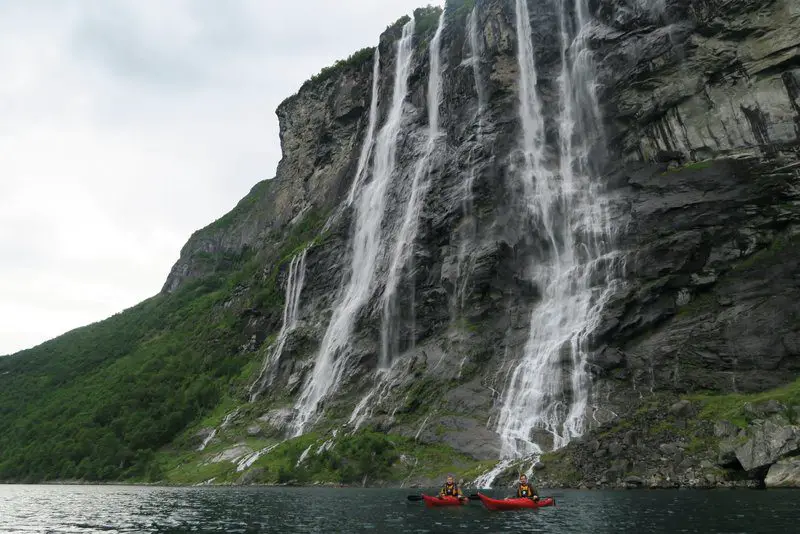 I absolutely love waterfalls and always make an effort to seek them out on my holidays. My favorite one is the Seven Sisters Waterfall in Norway. The name comes from the fact that it consists of seven separate streams. It is located along the Geirangerfjorden. You can reach it by boat or kayak. From the town of Geiranger, there are several boat trips you can join. I love being active, so there was no doubt that I would choose to visit the waterfall by kayak.
We rented some kayaks at the campsite we stayed at for 450 NOK for 3 hours. It was great fun kayaking in such a beautiful area. We saw several smaller waterfalls before we reached the highlight of our journey. I will never forget the feeling paddling under the giant Seven Sisters Waterfall. We loved this experience so much, that the next day we decided to return. This time we rented a small motorboat, that would fit 5 of us. We weren't disappointed even the second time!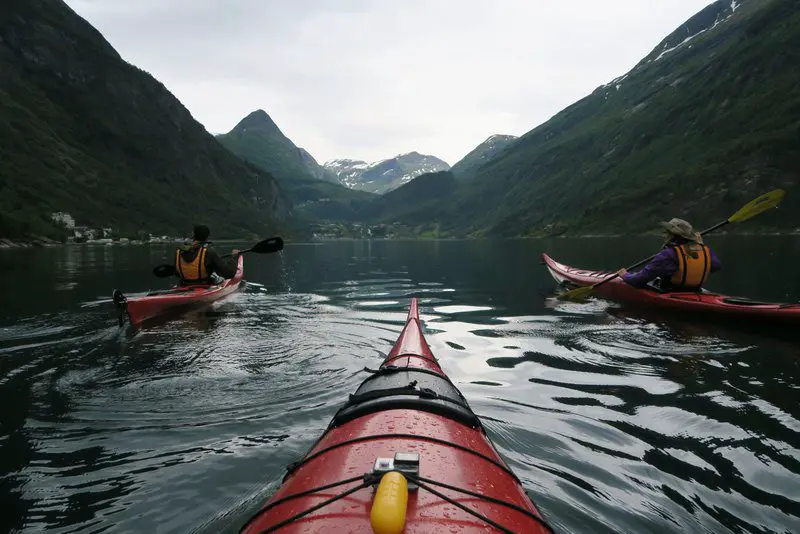 Location: Geiranger, Norway
Price: free 
Travel Hacker Girl – Instagram
The Canyon of 

Waterfalls

, Bulgaria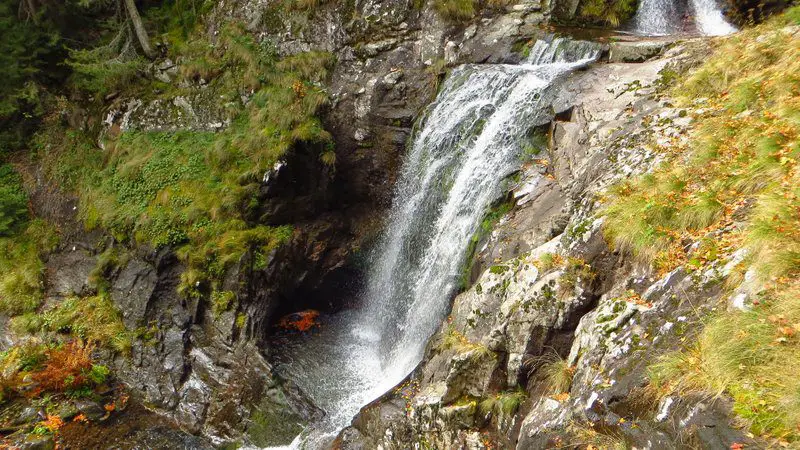 The Canyon of Waterfalls is located in the Bulgarian Rhodope Mountains and has no less than 45 waterfalls for you to discover on an exciting day trip out in the forest. Put your most comfortable shoes on to prepare for stepping across shaky bridges and climbing up wooden ladders that will take you deeper and deeper into the forest and will reveal more and more stunning views. The waterfalls are of all sizes with the biggest being Orpheus, 68 m high.
To see the Canyon of Waterfalls, follow the eco-trail in the Soskovcheto Reserve near the mountain town of Smolyan. The best seasons to visit it are spring and fall when the colors of nature are Photoshop-like saturated and the weather is pleasant for a day walking.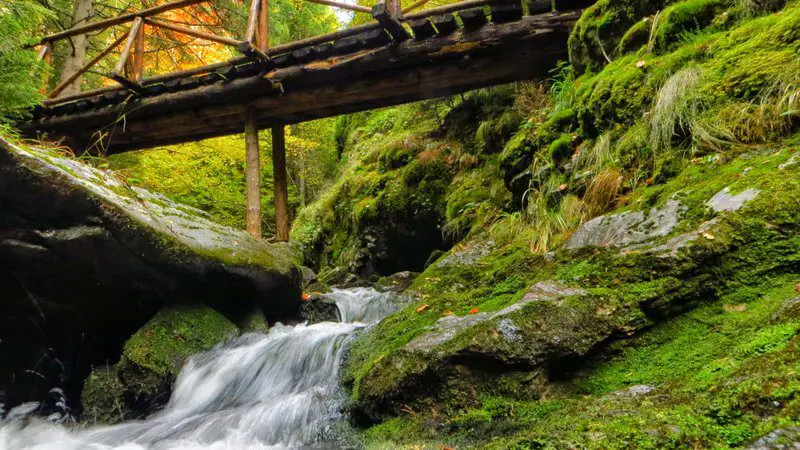 Entrance fee: free
Location: Smolyan, Bulgaria
203Challenges.com – Facebook
Kravice 

Waterfalls, Bosnia and Herzegovina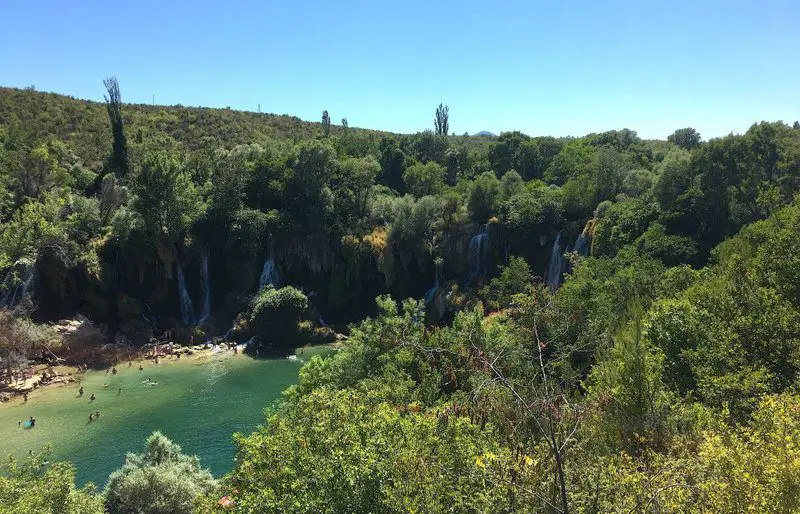 When one thinks of epic waterfalls in Europe, the country of Bosnia and Herzegovina might not immediately come to mind but I assure you this waterfall is not to be missed if you're traveling the Balkans. Located about an hour drive southwest of Mostar is the whimsical oasis of Kravice Falls. It's an easy trip if you're staying in Mostar and a good day trip if you're in Dubrovnik as it's located about 2.5 hours away. The drive time will depend on the wait at the border crossing.
As you enter the park you'll catch a glimpse of the falls from above. It's as if you're entering another world. Even in the summertime, the water can be a bit cool but refreshing. The swimming area is large so it doesn't feel overcrowded. If the weather is right take a dip in the water and then stick around and enjoy a delicious Bosnian meal while you people-watch.
Kravice Waterfalls entrance fee is 4 marks (about 2€). You can get there by car or with a tour from Mostar or Dubrovnik. Another option is to hire a taxi to take you, wait and bring you back. Expect to pay around 30-40€ (summer 2017) with an hour wait time. Of course, you can have your driver wait longer. The price will vary depending on the wait time and season.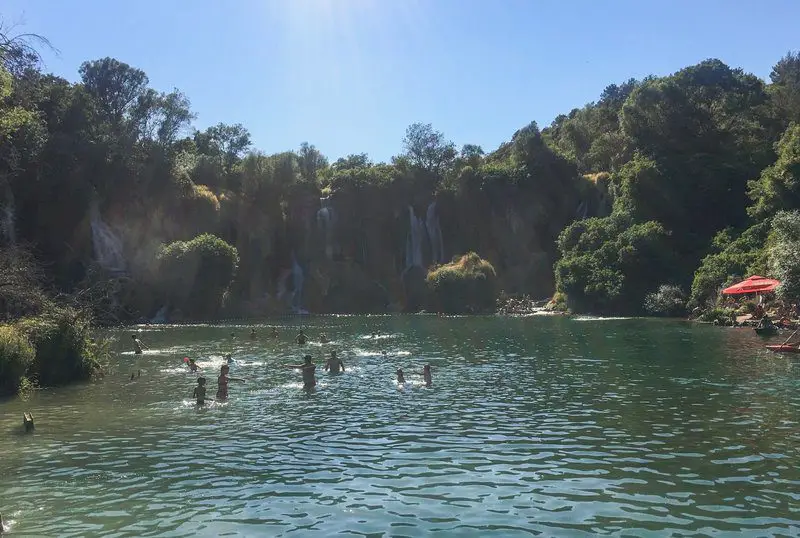 Entrance fee: 4 marks (~2€)
Location:  Trebižat river, Studenci, Bosnia and Herzegovina
Le Wild Explorer – Instagram
The Fairy Pools on the Isle of Sky, Scotland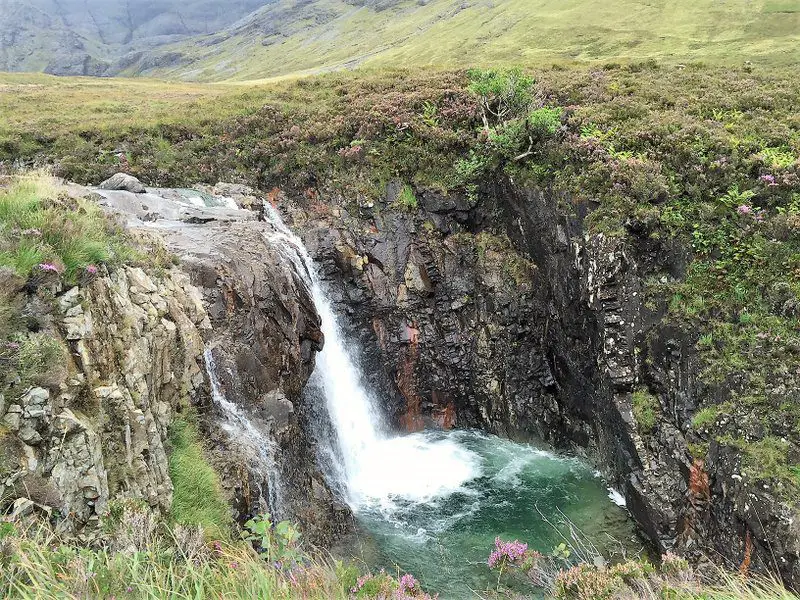 The Fairy Pools are a set of beautiful waterfalls located at the foot of the Black Cullins near Glenbrittle on the Isle of Skye in Scotland.  It's an easy and scenic 2.4 km round trip hike to see all the waterfalls.  If you are brave enough, you can even go for a dip in the crystal clear waters but let me warn you it will be cold.  
It is free to visit the Fairy Pools, you don't even have to pay for parking.  Bring along some rain gear, just in case, as the weather in Scotland can be unpredictable.  Get there early if you can, the Fairy Pools are popular and parking is limited.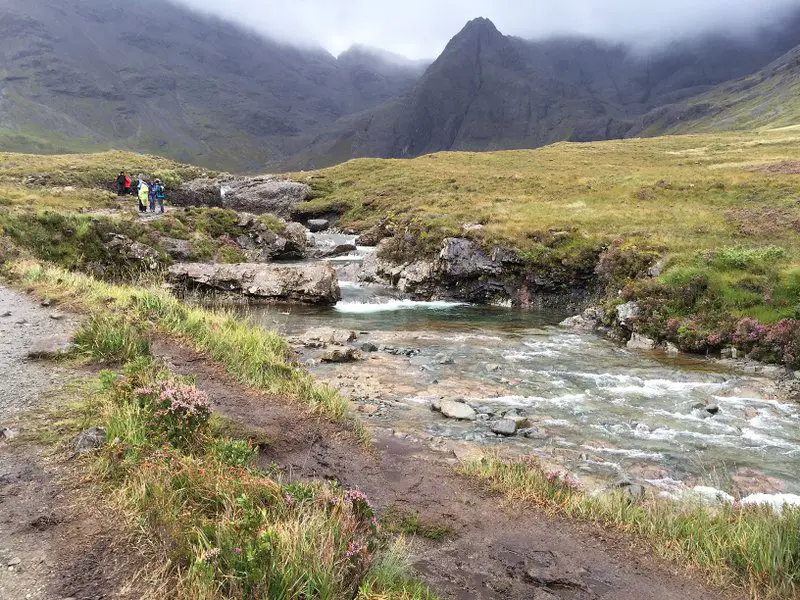 Entrance fee: free
Location: Glenbrittle on the Isle of Skye, UK
Two Traveling Texans – Youtube 
Skogafoss, Iceland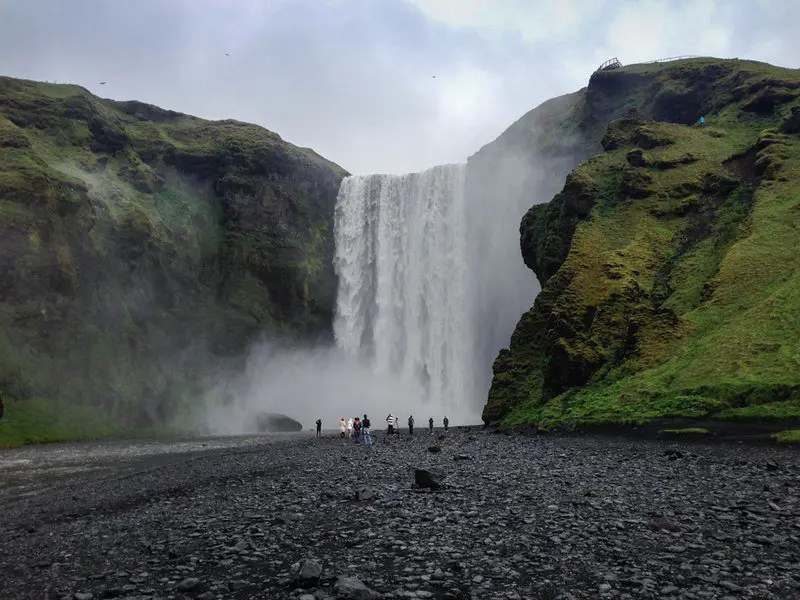 You can't visit Iceland without seeing waterfalls and Skogafoss is one of my favorites. This 60 m high waterfall is located in Skogar, a tiny town on Iceland's south coast about 2 hours drive from Reykjavik. You can see Skogafoss from the highway, but you should definitely pull off into the large parking area and go have a closer look. It's one of the few waterfalls in Iceland that you can view both from the base and from the top, although you have to trudge up 370 stairs to get there! I've visited both in winter when it's shrouded in ice, and in summer when seabirds nest in the mossy cliffs, and it's hard to say which season is more spectacular. There is no fee to visit Skogafoss.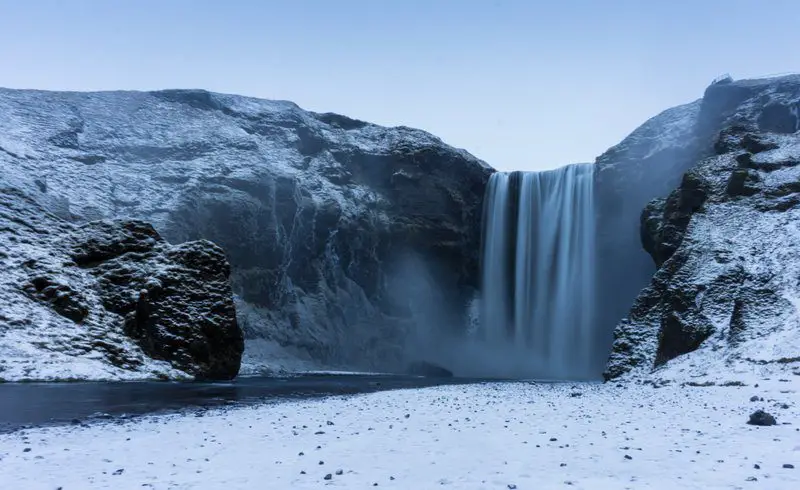 Location: Skogar, Iceland
Entrance fee: free
HappiestOutdoors.ca – Instagram
Salto de Prego, Azores, Portugal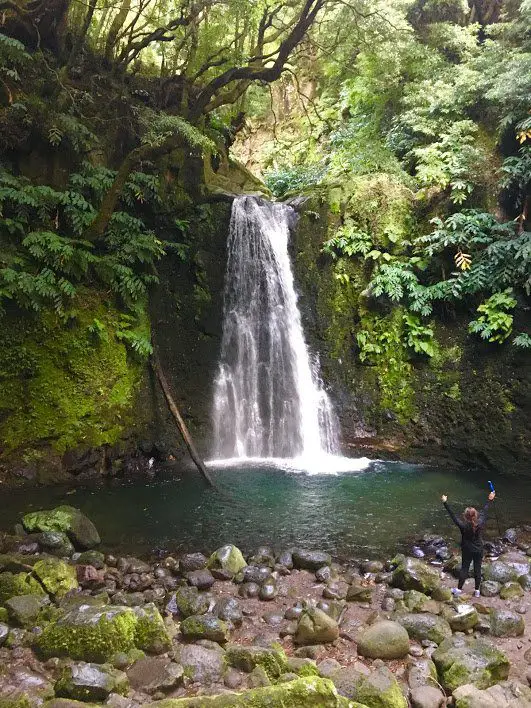 The magical waterfall of Salto de Prego is located on Sao Miguel island in the Azores, Portugal. This waterfall is hidden in a secret paradise only reachable by hiking the Faial da Terra trail. This 4 km circular hike will bring you to the waterfall in less than an hour. You can walk right into the water and even go swimming if you can brave the cold water! The bottom of the waterfall has a large rocky area, perfect for a picnic before hiking back out. You can return the way you came or continue around the circle and take a scenic walk back out through a mystical abandoned village.  There is no cost for this hike, and the views are priceless!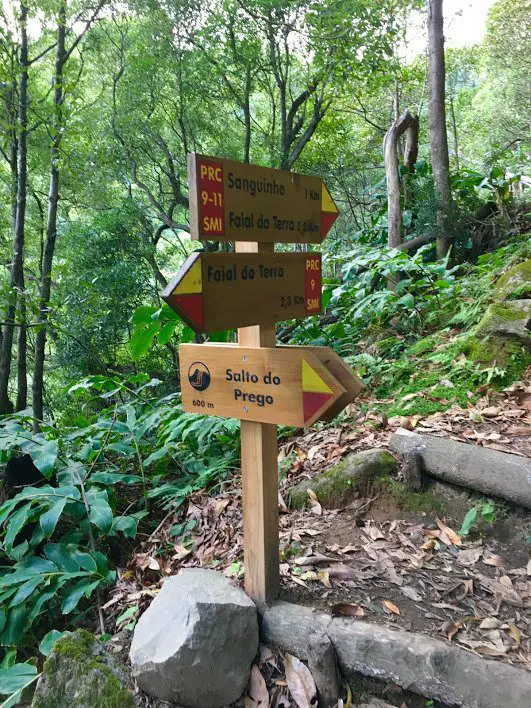 Location: Sao Miguel Island, Azores
Entrance fee: free
Bee Anything But Boring – Instagram
Seljalandsfoss 

Waterfall, Iceland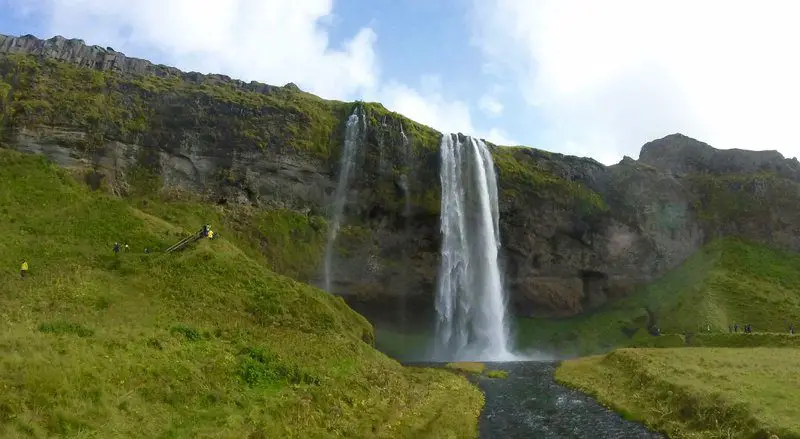 Seljalandsfoss Waterfall in the South of Iceland is one of the most amazing waterfalls I have ever seen. It is only a 1.5-hour drive from Reykjavik on one road (The Ring Road) and you can see it leading up to the parking lot in the front. There is no entrance fee and it can even be seen from the car so it is accessible for any person. The best part about this stunning waterfall is that you can actually walk behind it to get a once in a lifetime view of a massive waterfall that you can't get normally. It is absolutely amazing to be straight behind a waterfall and see the world in front of it. Don't forget your raincoats because it gets misty so close to one. Seljalandsfoss cannot be missed on a trip to Iceland!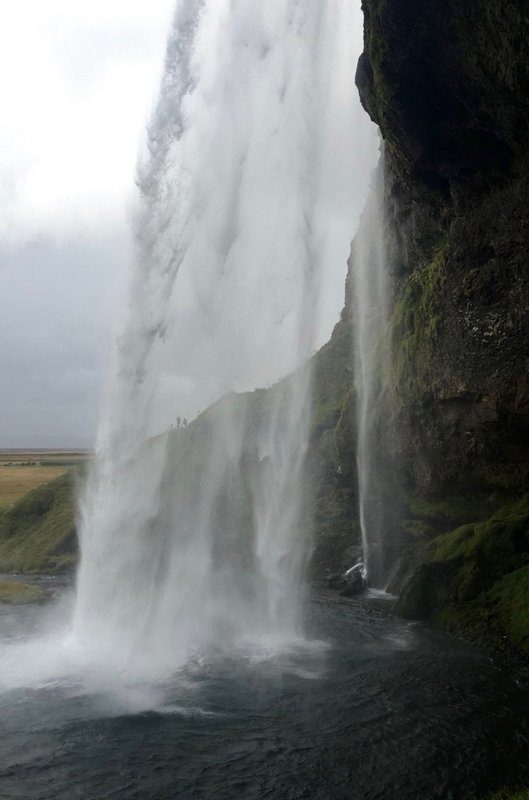 Location: South Iceland 
Entrance: free
From East To West – Instagram
Krka Falls, Croatia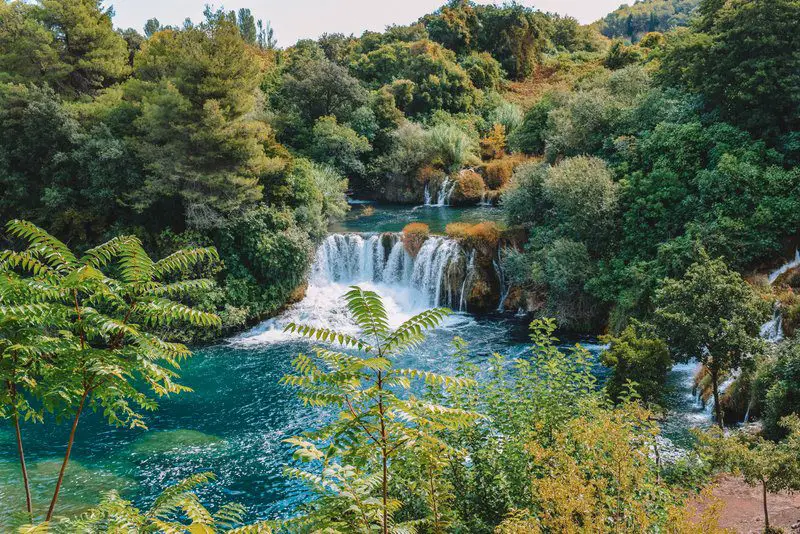 Krka waterfalls is a series of 7 waterfalls along the Krka river in the Krka National Park, in Southern Croatia. We visited Krka on a day trip from Split with an organized tour for approximately 30 EUR. We drove for 1 hour to the town of Skradin, from which you then get a ferry that cruises along the Krka river for 20 minutes before reaching the waterfall area. Tour prices don't include access to the National Park, which will cost you an extra 150 HRK if you're an adult or 50 HRK for students.
Krka waterfalls is a very popular tourist destination since it is one of the few places in Croatia where you are allowed to swim in the river close to the waterfalls. Surrounding the waterfalls and bathing pool are a number of paths and wooden bridges that you can walk along if you feel like exploring Krka National Park beyond just the waterfalls. After walking around under the sun, admiring the stunning scenery and rushing river around us, a swim in the waterfalls was just what we needed! If you're visiting in summer and want to avoid the crowds make sure to get there early and go for a swim in the morning since it gets very busy in the afternoon.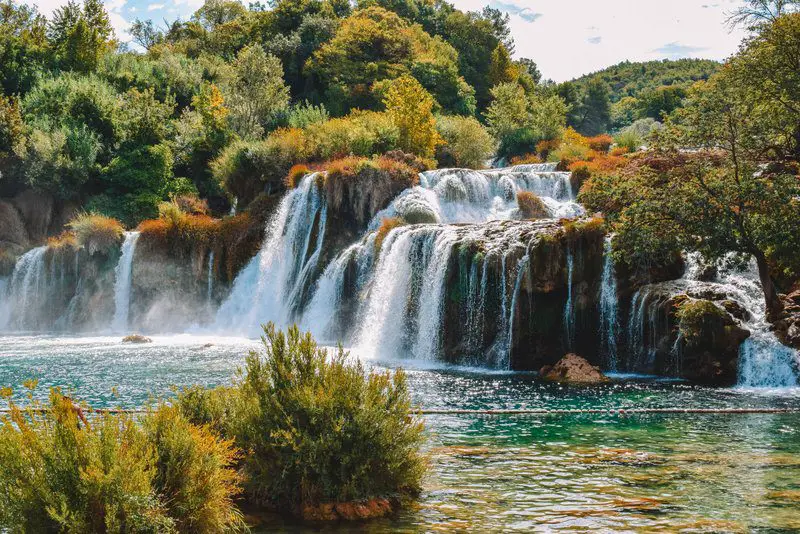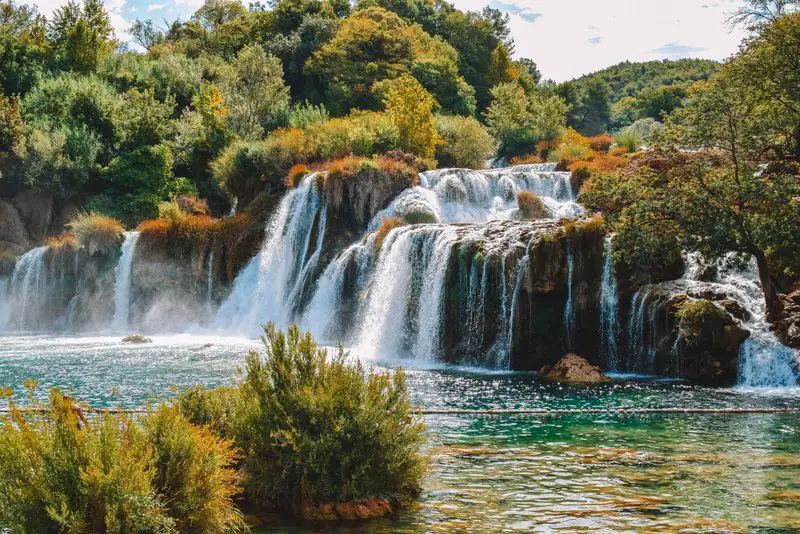 Location: Krka National Park, Croatia
Entrance: 150/50 HKR (adult/student price)
Greta's Travel – Instagram
Korouoma Frozen Waterfalls, Finland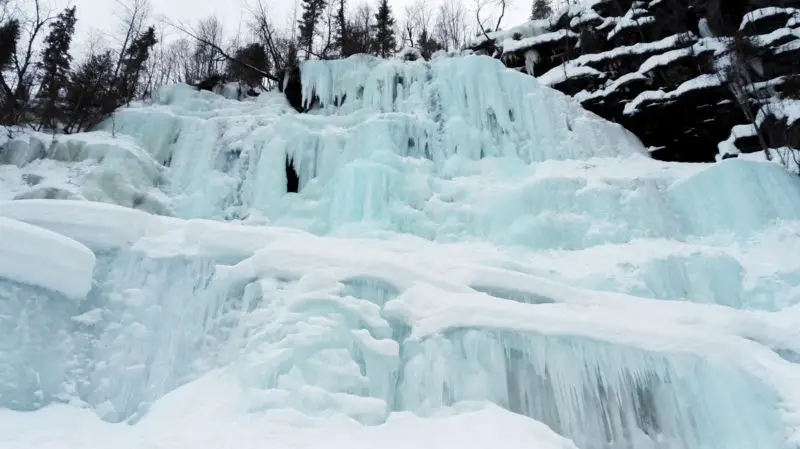 One of the most special waterfalls I have ever seen were the frozen ones at Korouoma Canyon in Lapland. They are located next to Posio, but you can take a day trip from Rovaniemi too, it is 2 hours away from the city. The canyon is 30 km long and has 14 waterfalls that are frozen during the winter (understand: until April). There are 3 easily accessible falls within a 5 km circuit from the parking lot. The braver ones can try ice climbing too.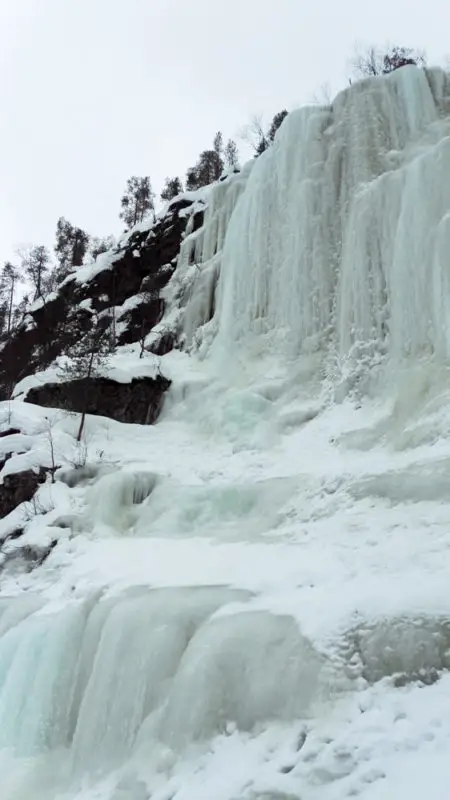 Location: Posio, Finland
Entrance: free
Our Life, Our Travel – Instagram
 Pin it for later!