What are the best travel movies that need to see while you are in quarantine or your country is in lockdown? We have collected our favorite movies from the last 20 years or so. Probably we will re-watch many of these while our beloved Finland stays locked and (hopefully) everyone practicing social distancing to get over this pandemic as soon as possible.
The list consists of travel movies from Europe and around the world. Have you seen them all? What would you add to the list?
You can watch most of these movies on Amazon Prime (US) (or the UK) or Netflix.
Amélie (2001) – France

Let's start the list with this classic piece. A wonderful French movie that takes place in Paris. It's a modern fairy tale through the winding streets of Montmarte about Amelie (Audrey Tautou), who finds a little box and decides to return to its rightful owner. Meanwhile, she realizes that she can make people happy by little acts…

Probably one of the best Italian movies of all time. Luca Guadagnino's Call Be By Your Name guides you to the Italian countryside. A secret admiration and the love of two boys, cycling in Bergamo and around, collecting fossils from Lake Garda and more. Highly recommended for those who love slower movies.
Another favorite of ours. Gil Pender (Owen Wilson) is an aspiring novelist on a trip to Paris with his fiancée. He is eager to explore the city and one night, a suddenly appearing car sweep him back in time to the intriguing 1920s where he meets with several icons of the era.  Love, magic, and Paris.

A Spanish movie about two kids, Otto and Ana, who meet by chance and grow up together in one family, yet life takes them apart. Their life takes both of them to the Arctic Circle in Finland at Midsummer.
We watched this movie as we live in Rovaniemi, Lapland, and some of the scenes were even filmed here.
A writer encounters the owner of an aging high-class hotel, who tells him of his early years serving as a lobby boy in the hotel's glorious years under an exceptional concierge M. Gustave (Ralph Fiennes). The elegant hotel is visited by unlikely average guests, aristocrats, elders and art thieves. As the world begins to dramatically change around them, almost every guest and employee of the hotel will be part of the quest for the precious image.
A story of a woman (Diane Lane) who moved to Italy and buys an old villa after her marriage falls apart. She starts to enjoy her new life in Tuscany.
The Way (2010) – Spain and France

Emilio Estevez's drama is about a father who lost his son on the Camino pilgrimage. Instead of returning immediately with the remnants, the American doctor walks the Camino himself across the Pyrenees to fulfill his son's dream.
An American family, 3 brothers meet again on a family rail trip across India after their dad passed away a year ago. We will see a lot of various landscapes and the rich culture of the country during their adventurous trip.
Although we have never been to India, traveling long distances by train is quite familiar to us. Check out our Trans-Siberian adventures.
Another favorite.
Ernesto "Che" Guevara (Gael García Bernal) and his friend Alberto Granado (Rodrigo de la Serna) road-tripping across Latin America. Their journey starts in Buenos Aires and they visit famous landmarks while Che Guevara's political views are forming in front of us.
The magical story of Walter Mitty (Ben Stiller), a daydreamer and hard worker from the Life Magazine. Through his imagination, the story takes us from Manhattan to Greenland, Iceland and even to the Himalayas.
Tracks (2014) – Australia
An exceptional woman who walks across Western Australia in 9 months with 4 camels and a dog, accompanied from time to time by a photographer and an indigenous elder.
Wild (2014) – USA
The story of an inexperienced hiked, Cheryl Strayed, who trekked the Pacific Crest Trail from the Mexican border to Canada after the loss of her mother.
A story of a Chinese-American professor who falls in love with and travels to Singapore to meet with her fiance's crazy wealthy family while a friend is getting married. Singapore's most famous sights appear in the movie, such as Gardens By The Bay and Marina Bay Sands just to mention a few.
Read this if you would like to get to know Singapore's less famous and off the beaten track attractions too.
Vicenarian Richard (Leonardo DiCaprio) travels to Thailand to get a bit of adventure in his life. After meeting with two French tourists in a cheap hotel in Bangkok, soon he finds himself looking for a secret tropical island…
Click on the Pins to Save Them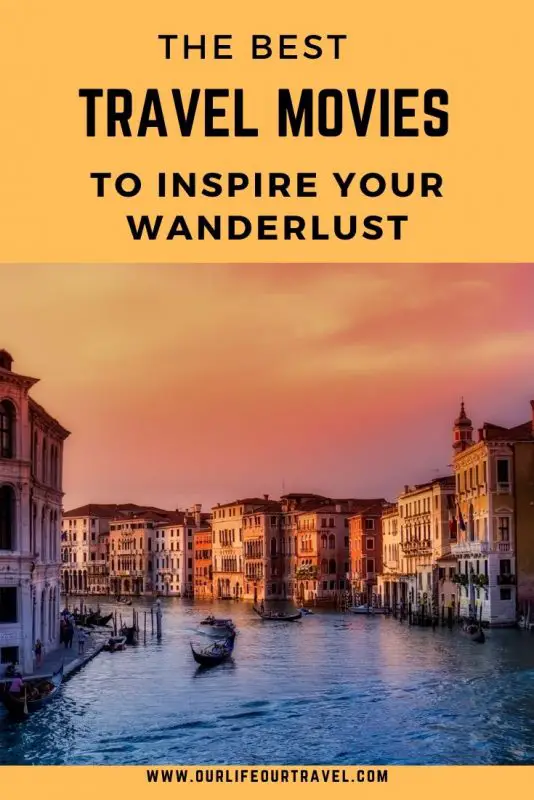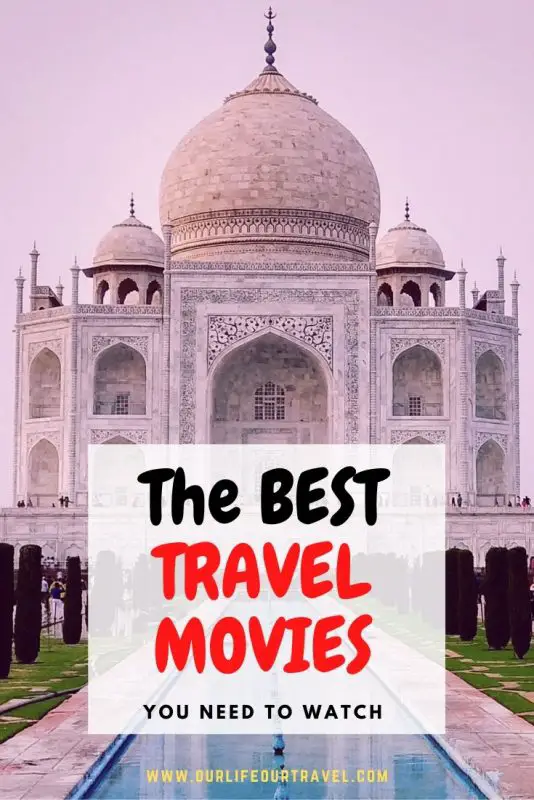 About the Author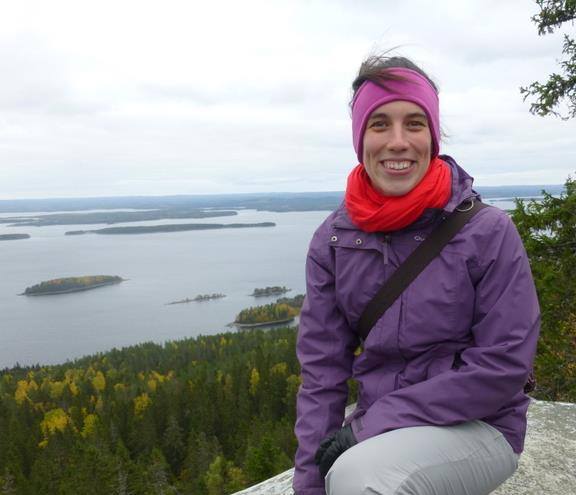 Katalin
Katalin is a Lapland-based outdoor enthusiast who loves hiking, road-tripping, and traveling with her family. She spends her free time far away from civilization in one of the national parks around the world, explores off-the-beaten-path places, or hops on a road trip with her kids in an RV.
Read more about her adventures and the blog.