Do you love being active and taking an exciting and adventurous holiday? How about winter and snow? Or a warmer getaway? Travel bloggers tell about their favorite yet lesser-known winter holiday destinations. I promise you, it will be hard to decide where to head next!
1. Akureyri, Iceland
Sheila from Golden Age Trips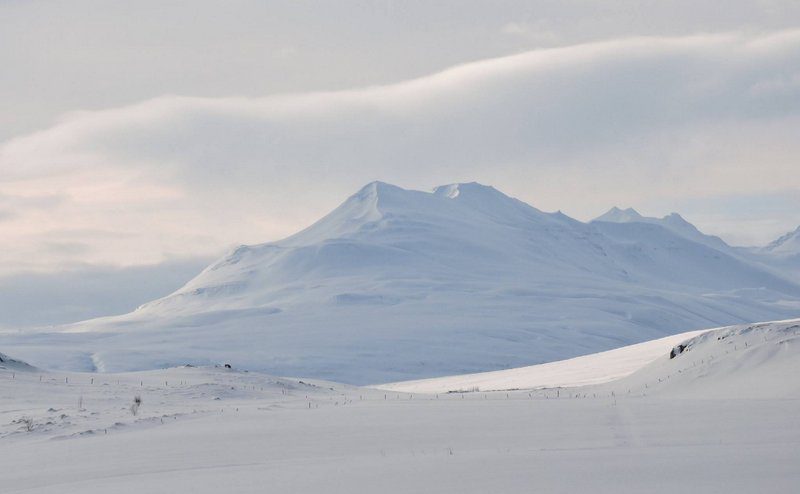 Most people won't consider visiting Iceland during the winter because of the weather. However, if you're brave enough and if weather permits you are in for an unforgettable time. Almost five hours from Reykjavik, on the north side of the island, is Akureyri. On a good day, you can see for miles from the highest points in the city. And what better way to get there than with a snowmobile. In my life, I had never touched a snowmobile, but driving one is really not that difficult. After following the tour operator, I reached the top of one of the many mountains in the surrounding areas.
The view was unbelievable, and I had lots of fun. But snowmobiling is not the only thing you can experience in Akureyri during an active winter holiday. The city is home to one of the prime skiing areas of Iceland, Hlíðarfjall. Akureyri's' ski resort is close to the center of the town, and its elevation reaches 1000 m above sea level. Also, the main runs are floodlit, so there's no need to worry about the lack of sun during the winter months.
Read about a March adventure in Iceland
2. Dalarna, Sweden
Eva from Electric Blue Food 
Instagram
Facebook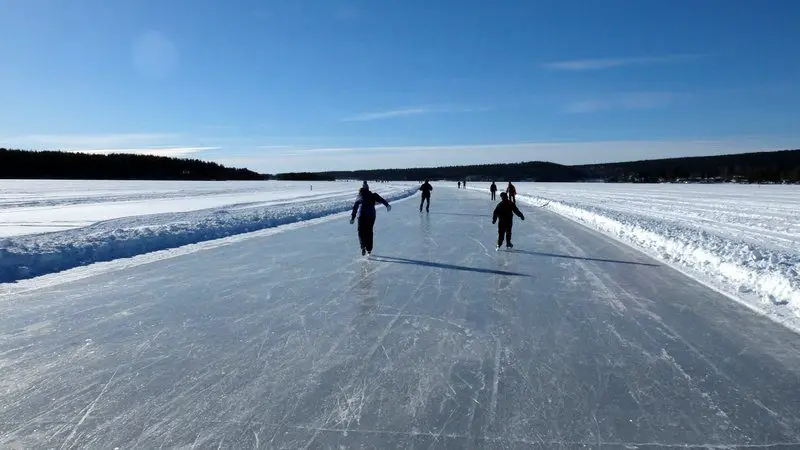 The province of Dalarna is located in middle Sweden. Despite being one of the most popular winter destinations in northern Europe among the locals, it is still little known to the larger public. Yet, if you're dreaming of picturesque landscapes made of snowy hills, dense forests, frozen lakes and red wooden houses, Dalarna has them all.
In winter, Dalarna is a winter sports fan's paradise. Downhill and cross-country skiing, ice skating, even dog sledding – the list of activities one can enjoy in Dalarna are endless, and this makes the region perfect for an active winter holiday. Dalarna hosts numerous ski resorts, from the ski areas of Idre and Sälenfjällen in the north, to Romme Alpin in the south, the ski resort laying closest to Stockholm. If downhill is not your thing, in Dalarna you'll also find hundreds of kilometres of prepared cross-country skiing tracks across the whole region.
Personally, my favourite activity is ice skating on frozen lakes. Dalarna is home to many beautiful lakes that in the winter freeze over. Some lakes feature skating tracks that get specially snow-ploughed for the season to allow skaters on. Ever since I moved to Sweden, going skating on Lake Runn* has become a winter tradition. Dalarna has something to keep you busy every day of the winter, a perfect destination for the active traveller!
3. The Tatras, Poland/Slovakia
Jill from Reading the Book
Facebook
Instagram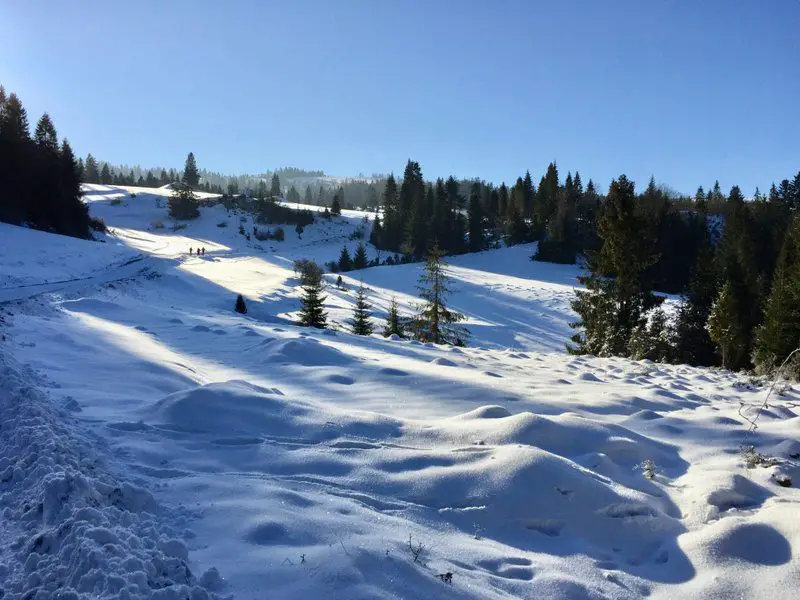 The Tatra mountains of southern Poland are simply beautiful. Rising to sharp peaks and surrounded by rolling meadows and pine forest, they make a spectacular destination by summer but come into their own in winter.
The little town of Szczawnica is the perfect base to explore the mountains. Close to the border with Slovakia, the local ski lift means you can hit the slopes and ski right back into town. Szczawnica is also a spa town, so you can get a treatment or massage to ease away the post skiing aches and pains!
A short drive away is beautiful Dunajec Gorge in Pieniny National Park, where you can snow hike along the Slovakian bank of the Dunajec river (crossing off another country in the process!), or even don some cross-country skis. Out of town to the east is Zakopane, which is a great location to try snowshoeing. An easy-to-follow path leads you uphill through forests and glistening slopes, across fresh powder snow and past picturesque mountain cottages. The rest hut at the top of the mountain is a welcome sight and serves great food and drink.
The Tatras and Szczawnica lie around 2 hours' drive south of Krakow, a beautiful city worth a visit in itself. And if you needed any more encouragement, Poland is currently a pretty cheap destination by European standards. Well worth adding to your winter bucket list!
4. Ruka, Finland
Justine from Wanderer of the World
Instagram
Facebook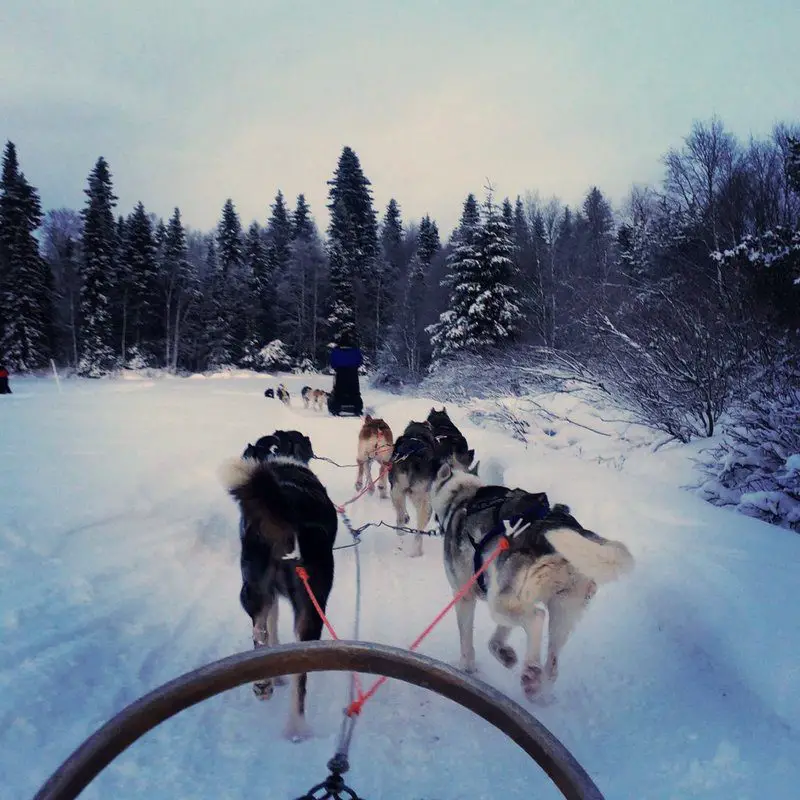 If you're on the lookout for one of the best places to head to during winter that also allows you to keep active, then Ruka in Northern Finland should most definitely be on your travel wishlist.
To start with, there's a thriving ski resort found here, which has 34 slopes ranging from beginner blue and green slopes, through to intermediate red slopes and advanced black slopes. Although this is a popular ski resort, it's much quieter than other locations in Europe such as places found in The Alps.
However, one little word of caution: temperatures here can fall as low as -30 degrees Celsius during the winter, which can mean some ski lifts are shut for a day or two. This may prevent you from skiing the more advanced slopes, but easier slopes are still able to be used during these times thanks to the various t-bar lifts scattered around the resort.
If you become tired of skiing, there are also a number of other sports activities for you to try in Ruka. You can head out on a snowmobile day (lots of fun), try some husky sledding (even more fun), reindeer sleigh rides (simply charming) or even just some sledding down hills like when you were a kid!
If I were to tell you some more reasons about why Ruka is so special, it wouldn't just be for the myriad of activities on offer. It would also be for the wooden cabins that are in abundance here that come with real log fires and private saunas. My advice for a winter in Ruka would be to try the activities mentioned above during the day, whilst renting out one of these cabins and spending your evenings sipping Glögi (a Finnish mulled wine) in front of your own log fire!
What's not to love about all of that?
5. Lake Tahoe, USA
Meg Atteberry from Fox in the Forest
Instagram
Facebook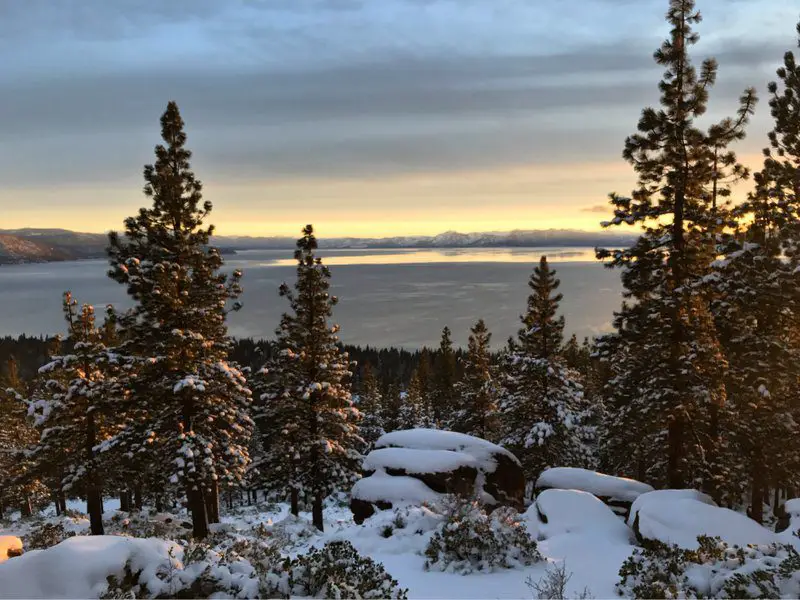 Deep blue waters meet snow-capped mountains in this winter wonderland. Lake Tahoe straddles the border between California and Nevada deep in the Sierra Nevada Mountains off
the west coast of the United States. With nine different world-class ski resorts, there's a powder stash for the beginners and expert shredders alike. Many of the resorts boast stunning views of Lake Tahoe. Squaw Valley, the host of the 1960 Winter Olympic Games, even has an ice rink prime for skating in the mid-mountain lodge.
If you prefer to earn your turns, the relatively stable maritime snow pack means you can skin your way up the rugged Sierra Nevadas and enjoy some of the best backcountry skiing and snowboarding in the United States. The surrounding mountains provide endless miles of trails for snowshoeing and winter hiking enthusiasts. Just be sure to check avalanche bulletins before you go. Snowmobile tours and trails allow you to experience snow travel in a whole new way (be sure to check out Blue Lakes). No matter what kind of winter activity you enjoy, Lake Tahoe has you covered.
6. Yellowknife, Canada
Kat from Memoirs of a Globetrotter
Instagram
Facebook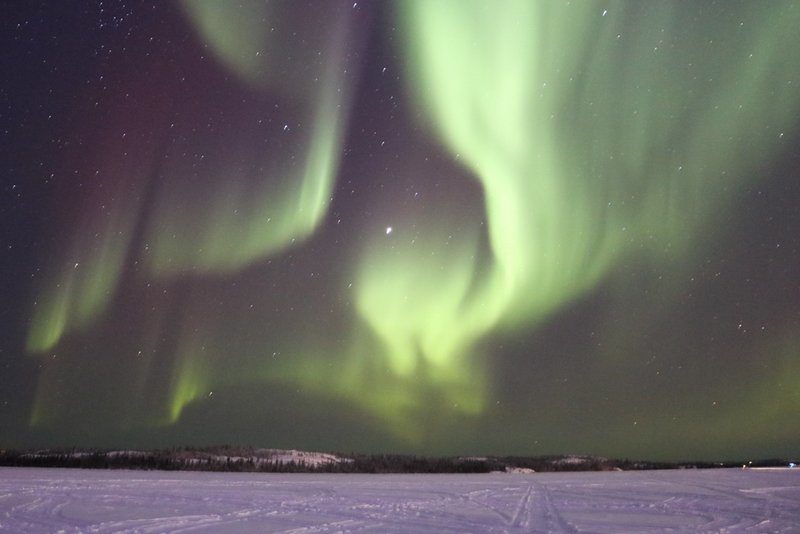 Yellowknife is an amazing place to see the northern lights. Located in Canada's Northwest Territories, very close to the Arctic Circle, it has been a popular destination among Japanese tourists for years. However, it is still very unknown compared to other winter destinations, even among Canadians. You can fly there from Calgary or Edmonton. I recommend staying at least 3 or 4 nights to maximize your chances of seeing the northern lights.
At night, you can take aurora chasing tours where a guide drives you around to hunt for the northern lights. Or you can go to Aurora Village, where you can sip on hot chocolate and stay warm in a teepee while you wait for the aurora to appear.
During the day, Yellowknife has plenty of activities to do as well. If you're feeling adventurous, go snowmobiling, snowshoeing, ice fishing or dogsledding! If you prefer indoor activities, check out the Prince of Wales Northern Heritage Centre to learn about the culture and history of the area. Also consider taking a tour of the Buffalo Airways Hangar, where you can learn about the planes that transport supplies and people to rural communities.
Every March, there is a month-long festival called the Snowking Festival at a magnificent castle built from snow and ice. During this time you can watch concerts, attend hockey games and view art exhibits.
7. Murmansk, Russia
Penny Fernandes from GlobeTrove
Facebook
Instagram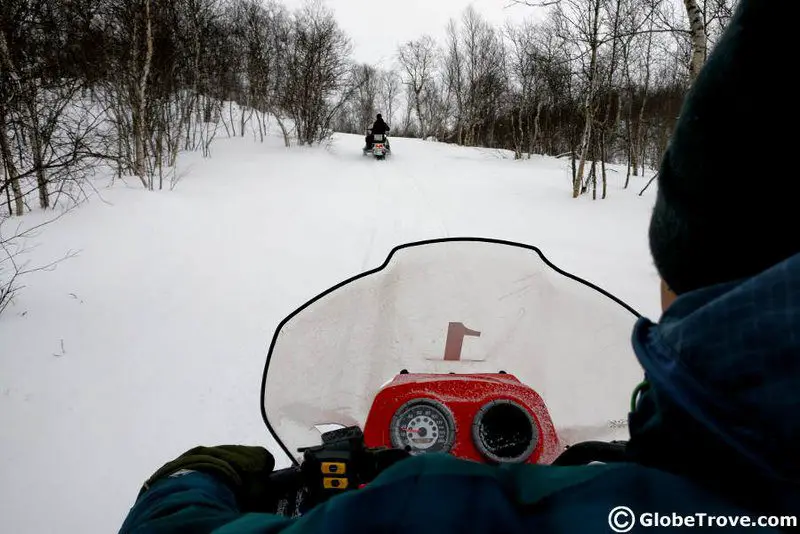 Few people realize that Murmansk exists on the map. Situated in the North West part of Russia, Murmansk is the northernmost city in the world. While the city is small it has plenty of things to do and enjoy. A small ski park may not offer the slopes that Sochi boasts off but it definitely is a lot of fun. Not to mention that it has its own iced over lake where you can fish or skate. If you are feeling up to it you can ride a snowmobile through the forests which is exhilarating to say the least.
One of our favorite activities was chasing the Northern lights across the countryside. Interestingly enough not many people know that the Northern lights can be viewed from the North of Russia too. Like I said before, Murmansk is one of the most underrated winter destinations in the world.
8. Michigan's Upper Peninsula, USA
Rosalie from Rosalie Goes 
Instagram 
Facebook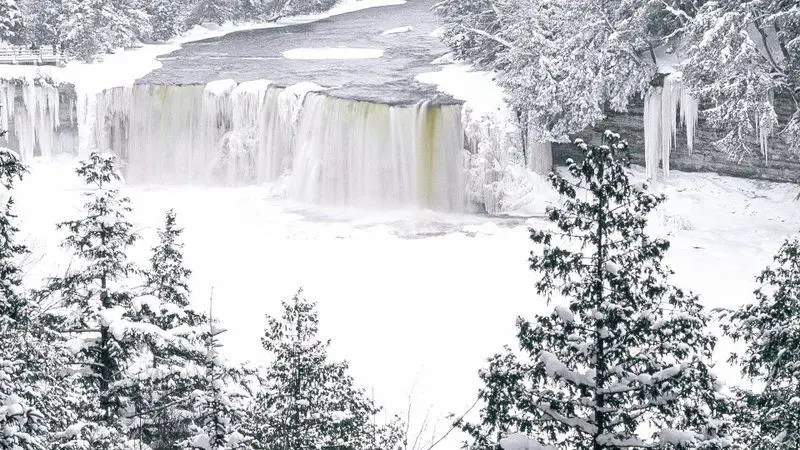 During the winter months, Michigan's Upper Peninsula truly transforms into a snowy wonderland. The vast landscape becomes even more wild, with an average snowfall of more than two hundred inches and temperatures that regularly dip into sub zeros deterring all but the hardiest adventurers.
You can enjoy the pastimes that every Michigander has fond memories growing up with – snowshoeing through the hiking trails, playing ice hockey on frozen ponds, and even dog sledding.
For something a little more active, you can go cross-country skiing through rolling hills in the towering, snow-capped forests in any of the state parks. There are even opportunities for downhill skiing. There are several ski resorts dotted throughout the Upper Peninsula, but the best is usually considered to be Mount Bohemia. With both accommodation and lift passes costing much less than their west coast cousins, it's a great way to sneak in a ski trip without breaking the bank.
The more adventurous can try their hand at ice sailing across vast, frozen lakes. Muskegon State Park also offers ice luge facilities right on the shores of Lake Michigan for those seeking a need for speed. And, for the greatest adventure of them all, you can really gear up to try your hand at ice climbing on the towering, frozen waterfalls scattered throughout the snow-capped pine forests.
Read more about the Upper Peninsula
9. Turkey
Pascale from Slow Travel Booking
Facebook
Instagram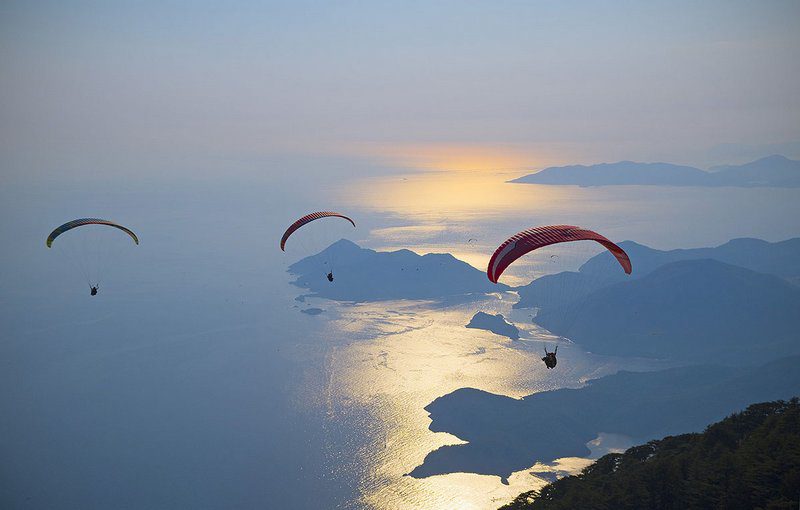 When considering Turkey as a destination, most people think about sun, beach, and Summer. And while weather conditions may vary heavily depending on which part of the
country you visit, Turkey is a perfect choice for an active Winter holiday; and these are the reasons why. When visiting Turkey in Winter, you can:
Still have this active beach holiday people have in Summer, with boat trips, diving excursions and getting a tan without the crowds and the deadly heat. Popular destinations for catching the Winter sun include Bodrum, Fethiye, and Antalya.
Have a ski holiday in one of the many skiing resorts in Turkey. You'll find high-quality and family-friendly facilities along with excellent skiing conditions. Fancy skiing in Turkey? Have a look at Uludağ, Palandoken or Erciyes as places to fulfill your skiing dreams.
Visit Cappadocia and ride a hot air balloon above the snowy fairy chimneys. It's magical! (and you're very close to Erciyes if you like skiing)
Hike the Lycian. The Lycian Way is a 540 km waymarked footpath that will take you from Fethiye to Antalya along the coast and past numerous ancient sites, some of which are Unesco World Heritage sites. Before you hit the road, head up to the summit of mount Babadağ for the ultimate paragliding experience.
The most challenging part of having an active Winter holiday in Turkey is being spoiled for choice. Other than that, you will find Turkey is a great Winter destination for sun-seekers,
ski-lovers, hikers, and city-trippers alike. That's right; we hadn't mentioned Istanbul yet! 🙂
10. Burlington, USA
Jen Ambrose and Ryan Victor from Passions and Places
Facebook
Instagram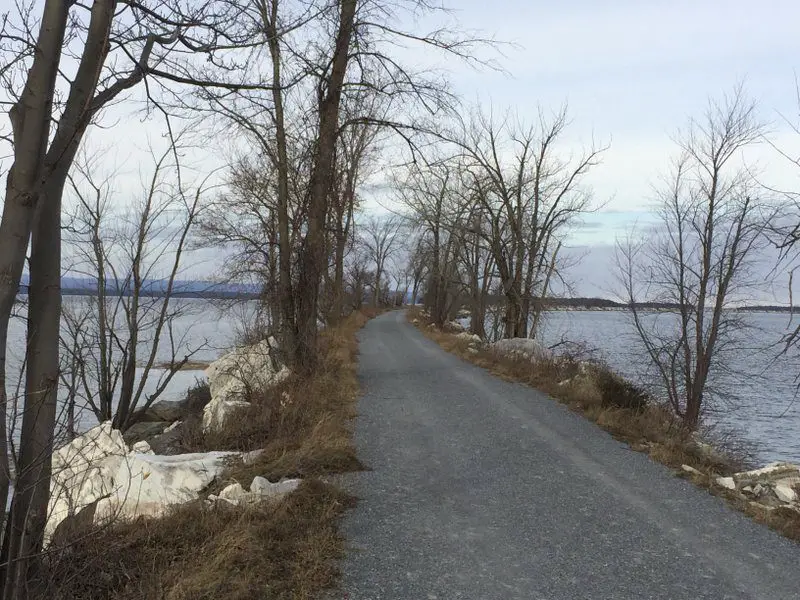 Burlington, VT, is famous for being the crunchy college town on the edge of Lake Champlain where Ben & Jerry's got its start, but it's also a pretty amazing place for winter sports. Five ski resorts are within an hour's drive: Smuggler's Notch, Bolton Valley, Stowe, Sugarbush, and Mad River Glenn. Mad River is unique in its decidedly old-school approach, being one of only two hills in the U.S. that still has a single-seater lift and one of just three that don't allow snowboarders.
If you're more a fan of Nordic skiing, access to the 300-mile- long Catamount Trail is just 25 minutes away. This section is an exciting challenge for cross-country skiers who are competent with climbing skins and steep downhills. Snowshoeing up Mt. Mansfield or Camel's Hump is another favorite pastime of Burlington residents, and their summits provide stunning views over the Champlain Valley.
If you're a cyclist who doesn't mind the cold, the Colchester Causeway provides six miles of cross-country adventure as it cuts it way across Lake Champlain towards the island of South Hero. A 200-foot gap in the trail (serviced by a ferry in the summer) prevents you from accessing the island's pastoral scenery, though.
This town is also known for its foodie scene, so after your outdoor adventure, head to one of the many restaurants in Burlington for a delicious meal. And oh yeah, when you're here, it's never too cold to enjoy a cup or cone at Ben and Jerry's.
11. Grey County, Ontario, Canada
Linsday from I've Been Bit
Facebook
Instagram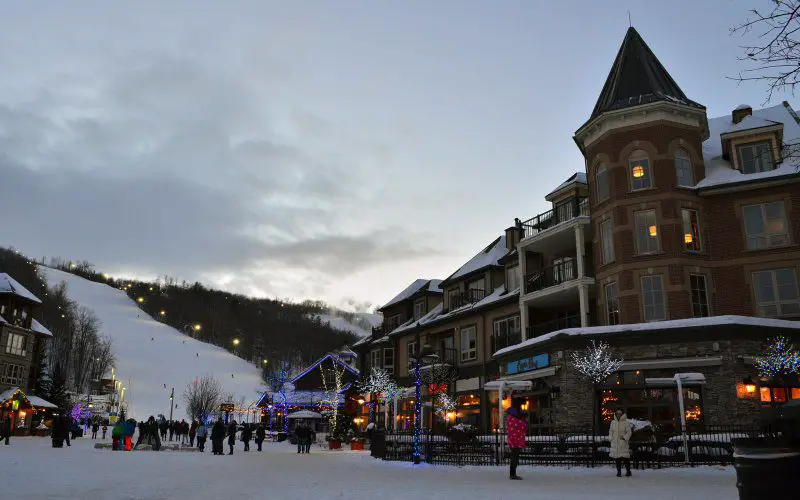 Let's be honest – Canada is synonymous with winter. While many flock to the mountains in Alberta and British Columbia, a lesser known winter gem is no other than Grey County in Ontario. Nestled at the base of Georgian Bay, the towns may be small but the entire area is packed with winter adventures!
If you're looking for a traditional ski or snowboard getaway, look no further than the Blue Mountains. This iconic little ski town will have you questioning whether you're still in Ontario. Or are you looking for something a bit more off the beaten path? Why not try your hand at winter caving! Follow your guide as you squeeze between crevices to see what lies beneath the Niagara Escarpment. And that's just the tip of the iceberg! There's plenty to do while enjoying old man winter, the toughest party will be trying to fit it all in!
12. Naeba Ski Resort, Japan
Lena from Social Travel Experiment
Facebook
Instagram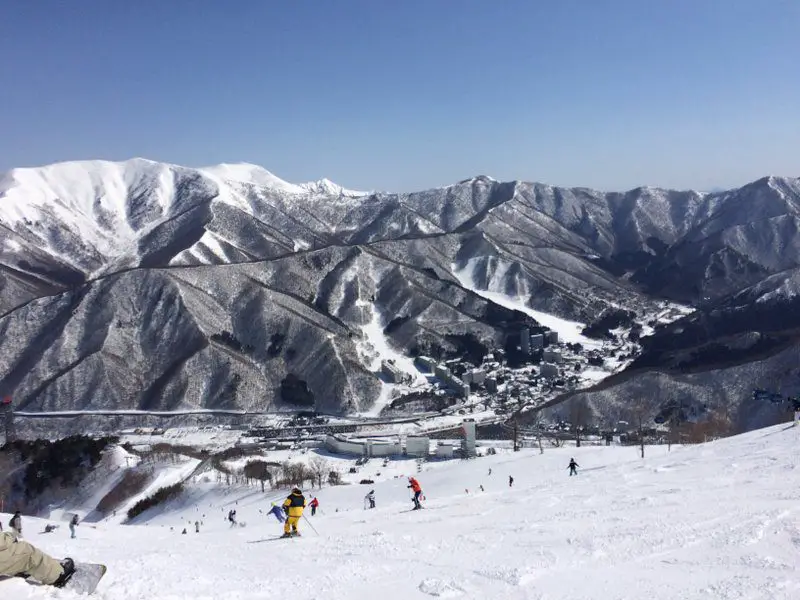 Did you know that within a 2-hour train ride from Tokyo you can reach some amazing ski resorts? Most people don't. I didn't when I first arrived in Japan, but there really are some amazing places for a day of snow and fun.
At Naeba Ski Resort you can rent everything you need from clothing to ski and snowboards, so don't worry about bringing everything from your country. From absolute beginners and children to pros who want to practice some amazing jumps there is something to do for everyone. And after a full day of skiing, you can ski some more when it get's dark outside, because they hold night skiing event on the weekend.
We recommend staying for a night at the Prince Hotel running the operations there and doing a second day of skiing the next day. You can even visit the neighboring ski resort connected by a gondola.
In my opinion the best winter fun in Japan.
13. Lake Placid, New York
Kelly Duhigg from Girl with the Passport
Facebook
Instagram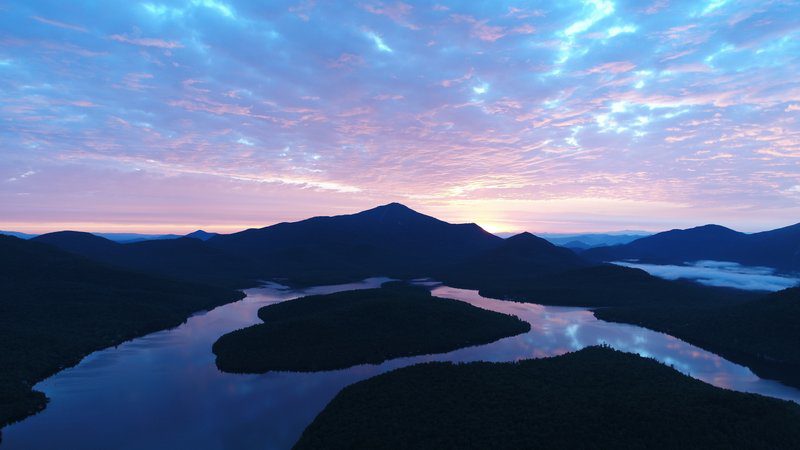 Ever since Lake Placid, New York hosted the 1980 winter Olympics, I feel like this small, Adirondack town in upstate New York has been totally overlooked as an epic
winter travel destination. Not only can you drive up (or hike up if you have the energy) White Face mountain, but you can also ski down some pretty wicked trails. Not to mention that there is a ski jump right nearby. Oh and on the way up, don't forget to stop and check out the North Pole? Yup, that's right. North Pole, New York is home to Santa's Workshop,
which is a small amusement park that has been a source of holiday delight since 1949.
However, if you're looking to explore the town of Lake Placid, New York, which awkwardly enough overlooks Mirror Lake, then check out Herb Brooks Arena where
a modern day sports miracle happened. It is here that the 1980 United States hockey team defied all odds and actually defeated the USSR hockey team, with a final score
of 4-3. There is also a bobsled course where you can actually try out a ride on a bobsled. Just be sure to lean into the turns or you'll be thrown around the bobsled.
And if sports aren't your thing, that's okay because this town also has some amazing outlet shopping for people who need a break from the bitter cold.
+1 Innsbruck, Austria
Are ready to spend an active weekend in the Alps? Innsbruck is actually a popular ski resort in Tyrol, Austria, but even in winter, it offers a variety of options besides spending days on the slopes.
We didn't know that we will be able to try so many different activities there. We went hiking to the nearby Ambras Castle. We climbed peaks on snowshoes and look over the panorama of the Alps. We did cross-country skiing in one of the many nearby mountain valleys. Both, snowshoeing and cross-country skiing were Katalin's first attempts, so I recommend for beginners too to try them.
Of course, you can go downhill skiing and snowboarding, but the majority of the days we spent enjoying winter outside of the ski slopes. And when you get tired of physical activities, get into Innsbruck and check out the great old town!