We spent one-month traveling in a campervan using mostly free campsites across New Zealand with our then 1-year-old baby. We explored and hiked beautiful places across both the North and South Island. Here are some of our favorite NZ travel photos. Let's explore these stunning islands through photography!
Waterfalls
New Zealand is full of waterfalls. It would be hard naming them all. We didn't have any of them specifically on our bucket list, but we kind of stopped at every second waterfall we drove by. Waterfalls are one of the most convenient photography locations in New Zealand.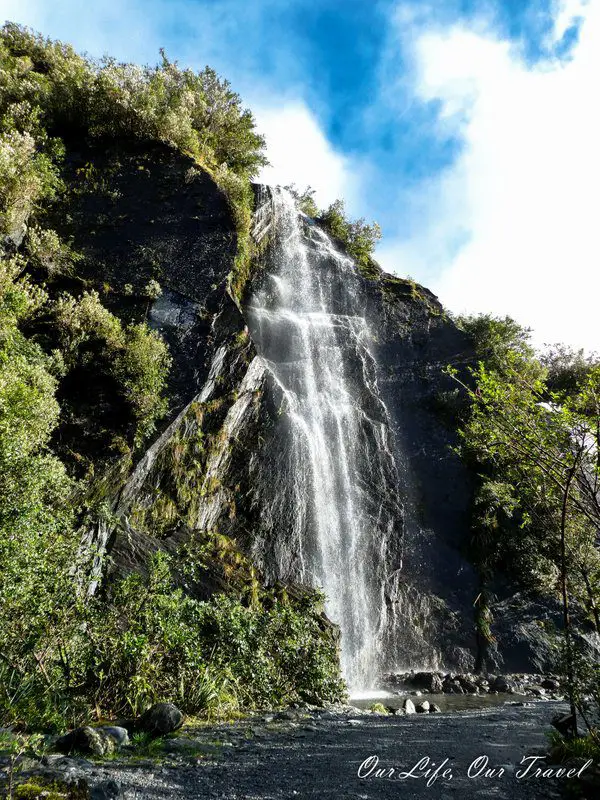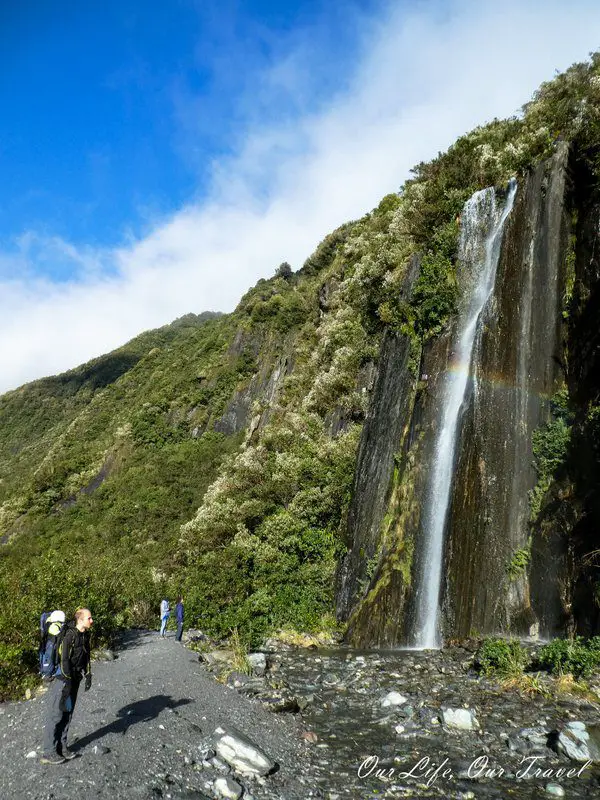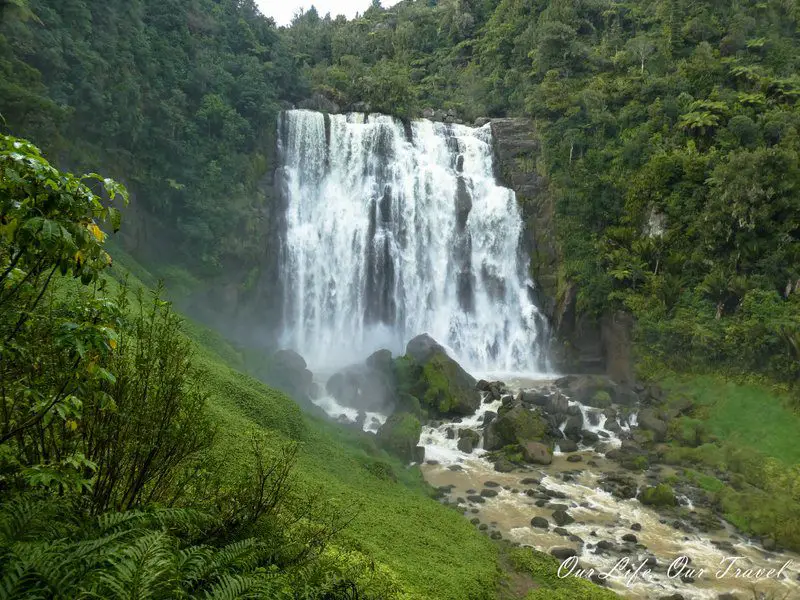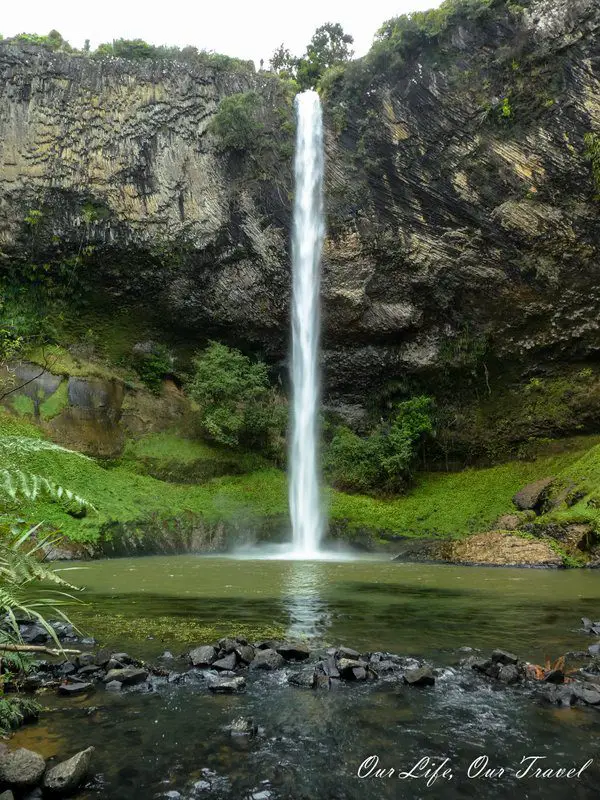 Beaches and Coasts
The coasts of New Zealand offer totally different sceneries. Sandy beaches, spectacular rock formations, and everything in between. During the fall you won't be swimming much (only at the hot water beaches), but you should still add some of them to your itinerary.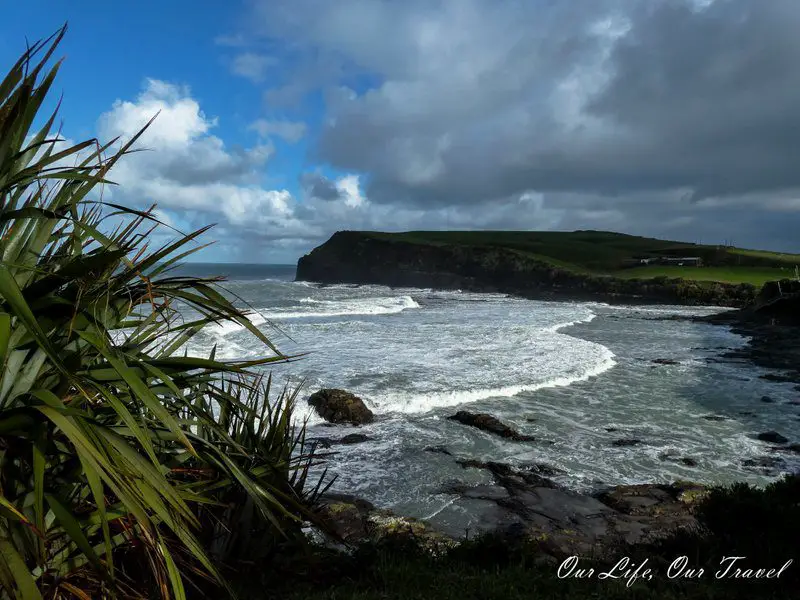 3 Sisters Beach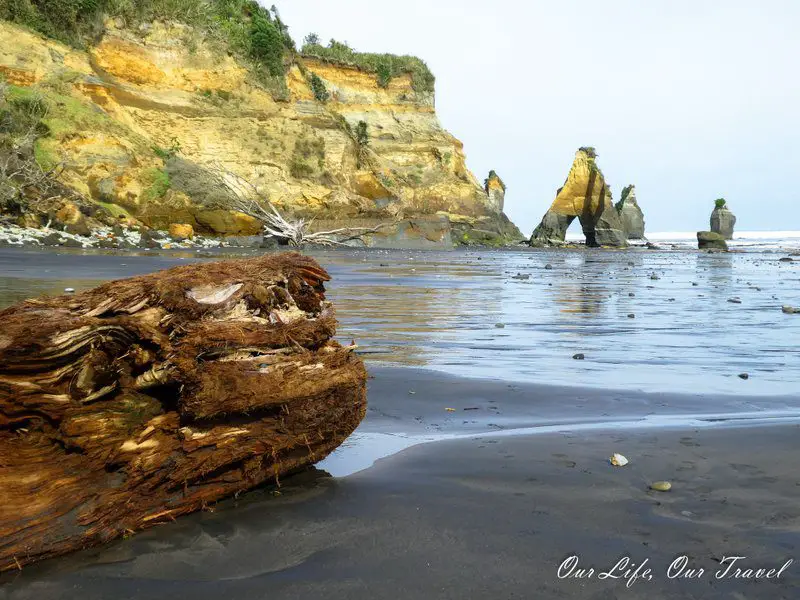 Cathedral Cove

More Unique Shores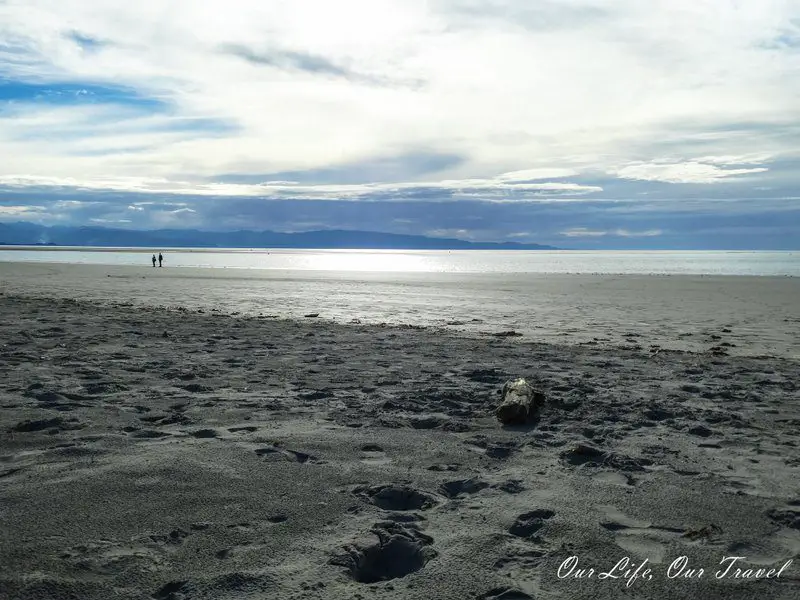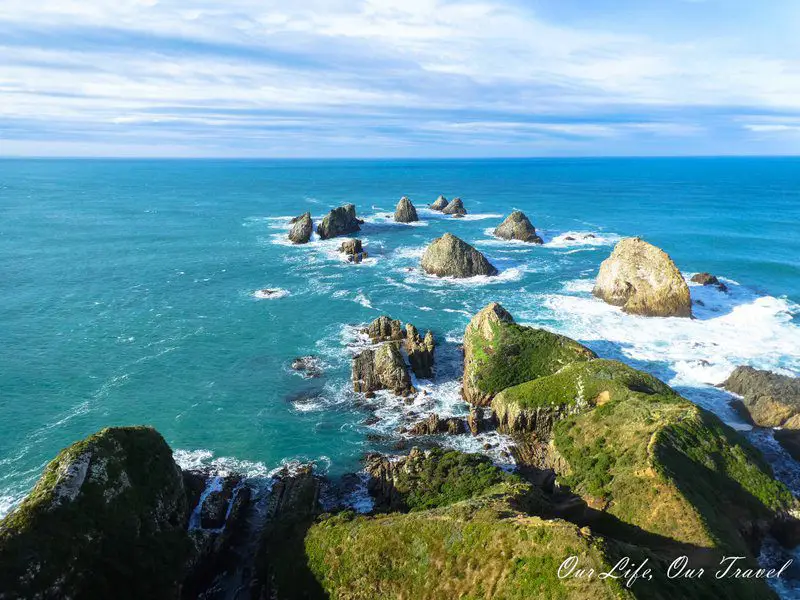 Auckland Downtown from one of its Volcano
Auckland is built over a couple of dozens of volcanos and it gives the city a unique outlook.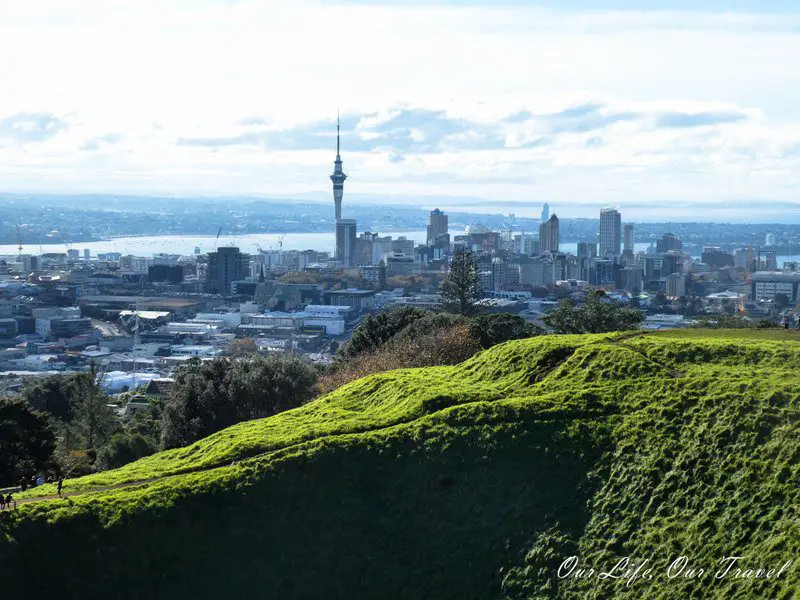 Sunsets and Sunrises
The advantages of traveling by a campervan are to watch sunsets and sunrises like these from your bed.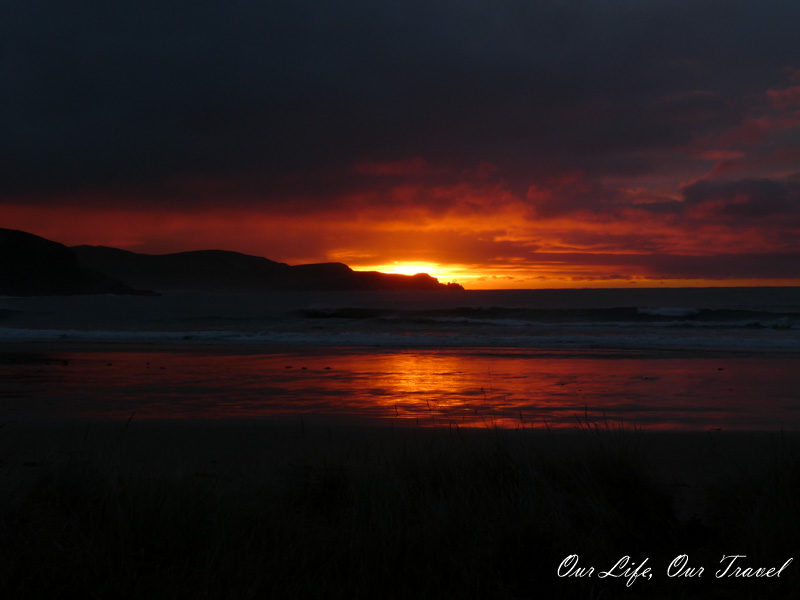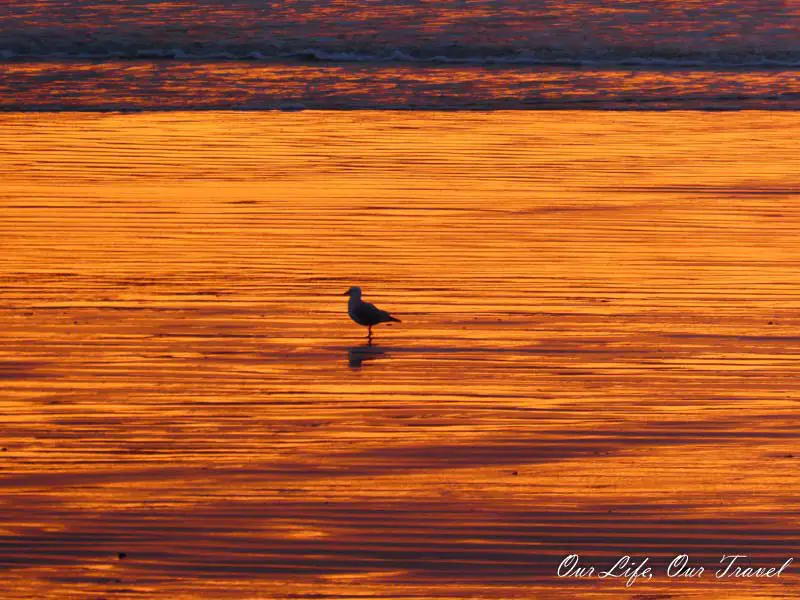 Sunset at Mount Cook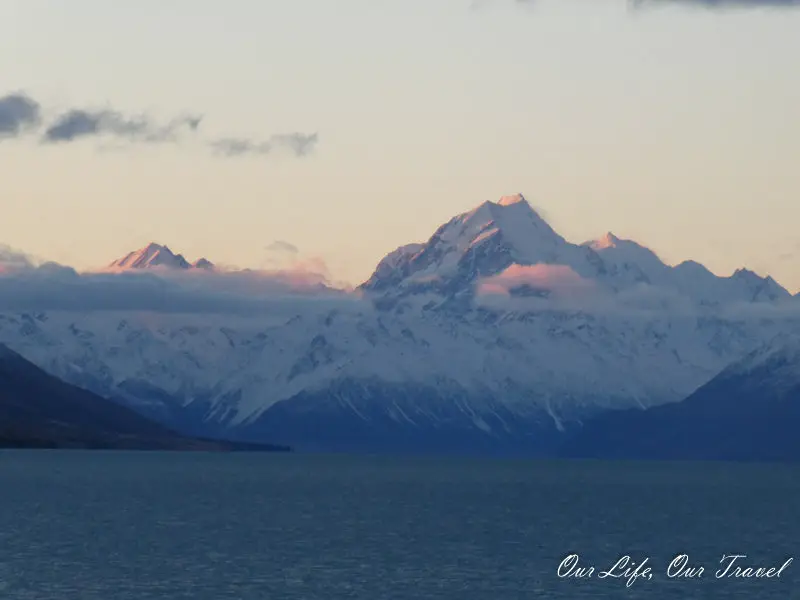 Seals and Sea Lions
Especially on the southern shore of the South Island between Invercargill and Dunedin, you will find numerous spots to observe sea life from a close distance.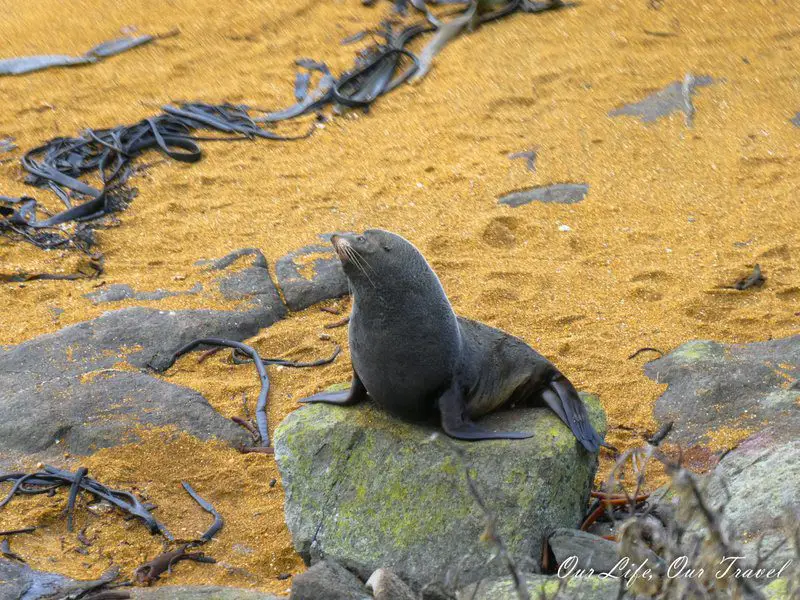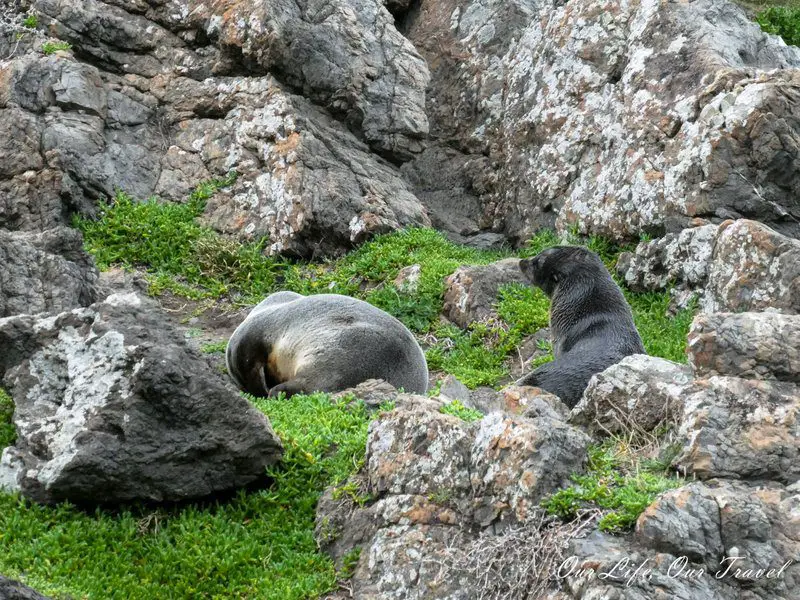 Abandoned Places
We love abandoned places, so we had to check out some in NZ as well. Read more on the Janie Sheddon Shipwreck
Location: Motueka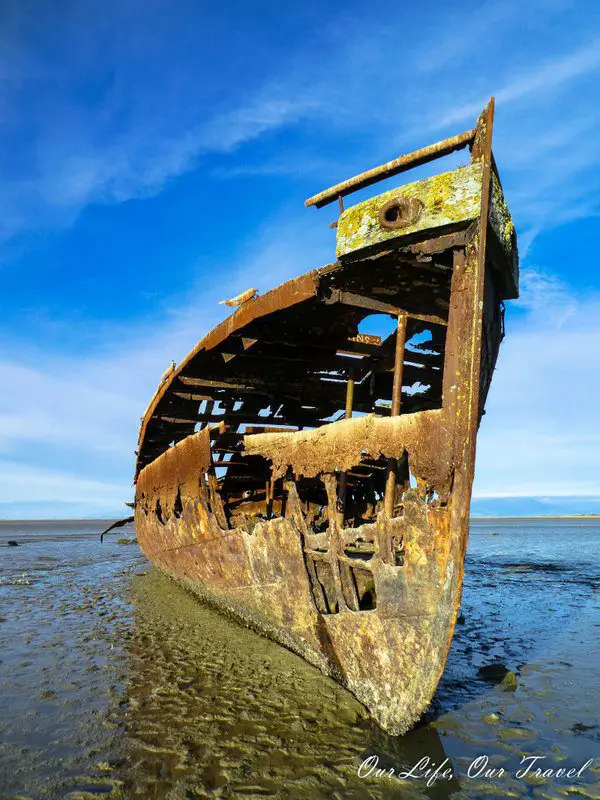 Pancake Rocks and Blowholes
Another unique shore with these spectacular, layered rock formation. Read our complete guide to the Pancake Rocks on the West Coast of the South Island
Location: Punakaiki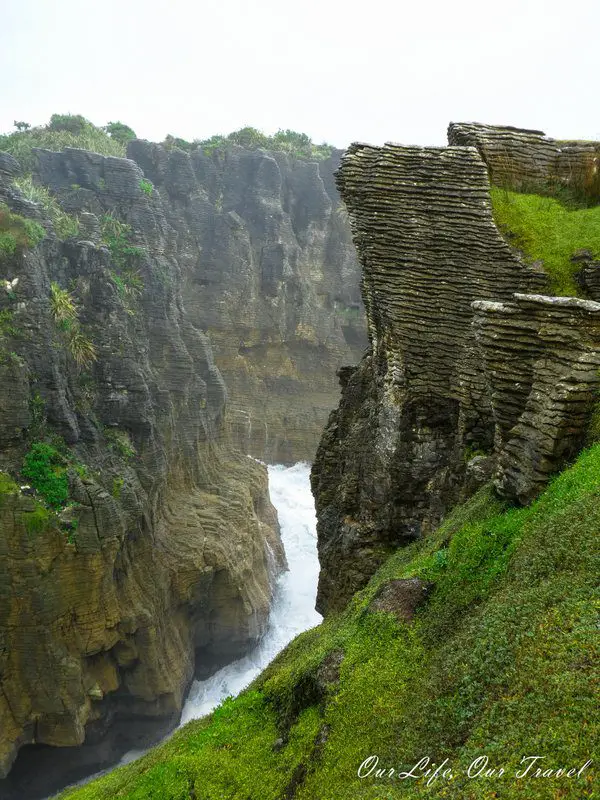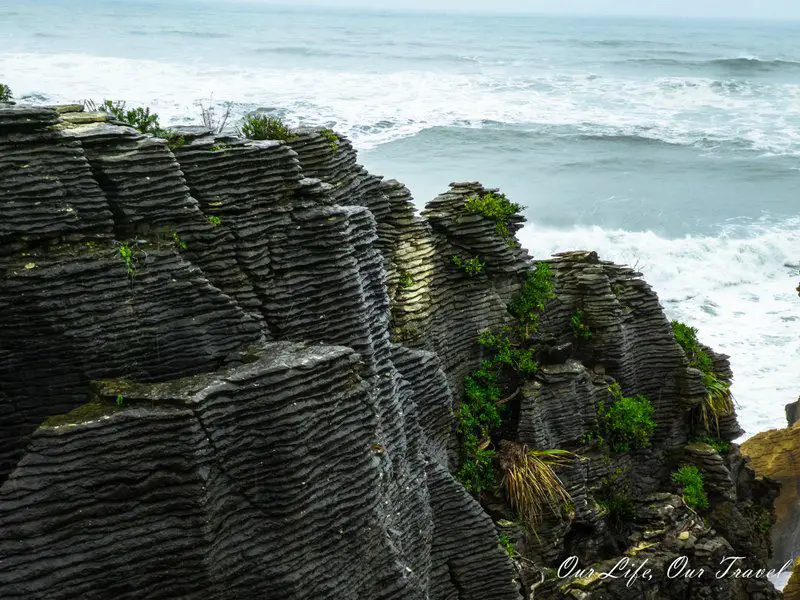 Geysers and Hot Pools
Rotorua
On the North Island, Rotorua and its surroundings are famous for the high number of geysers and post-volcanic activities. Geysers, mud pools, sulfur pots and much more!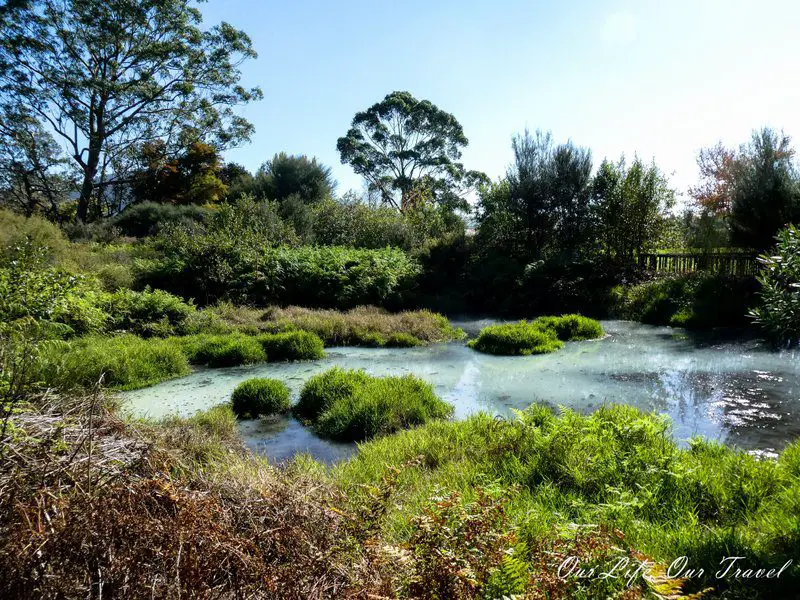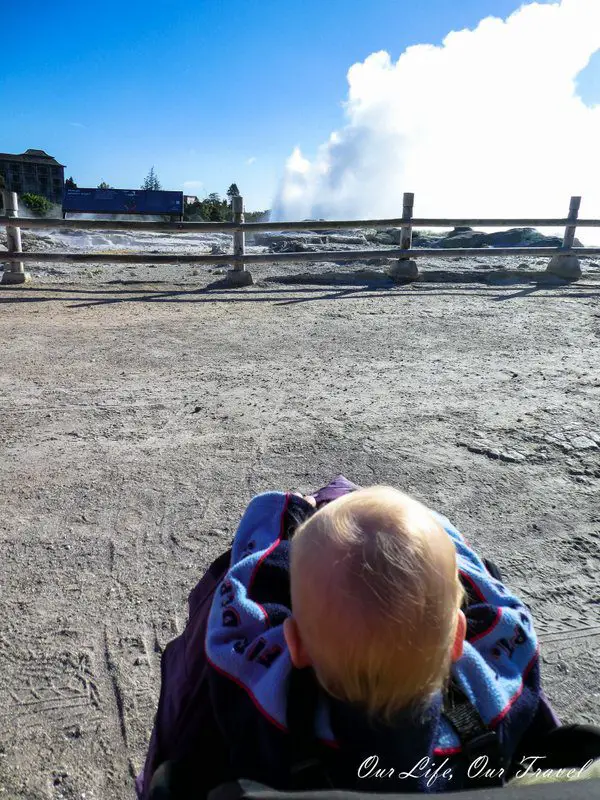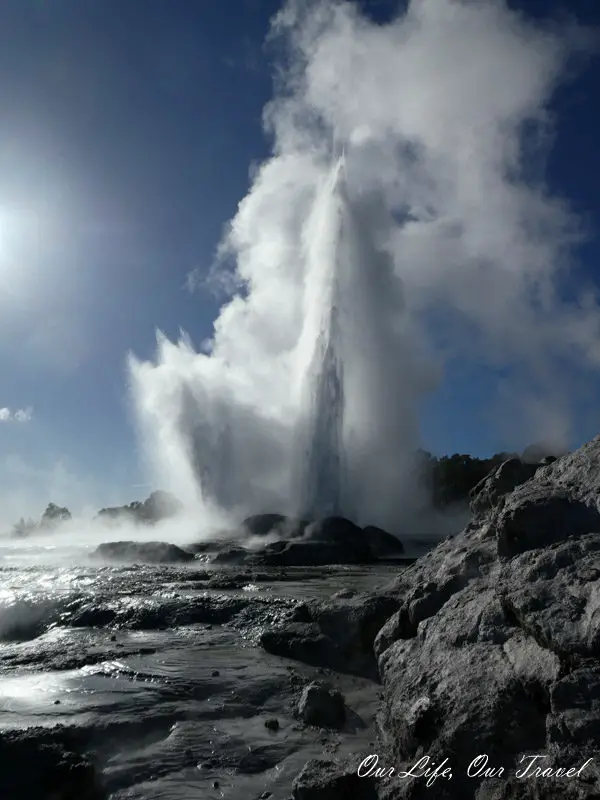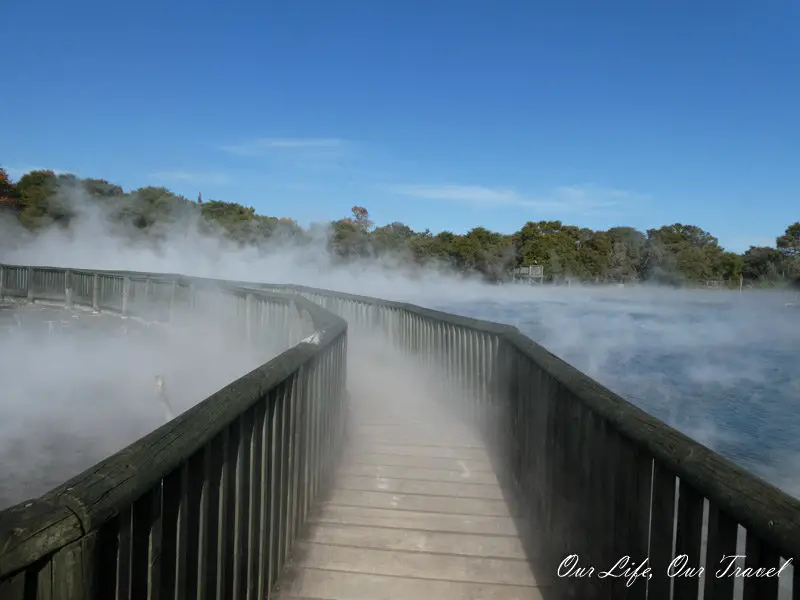 Hot pools near Franz Jozef Glacier
This was our favorite (and only) spa we visited. Twice. There are common pools and private ones (we booked the latter) to enjoy the warm water relaxing your body after hiking to the glaciers.
Self-made Pools
Our baby either didn't want to try to natural pools or protesting leaving them. There are beaches and other spots where you can bath for free.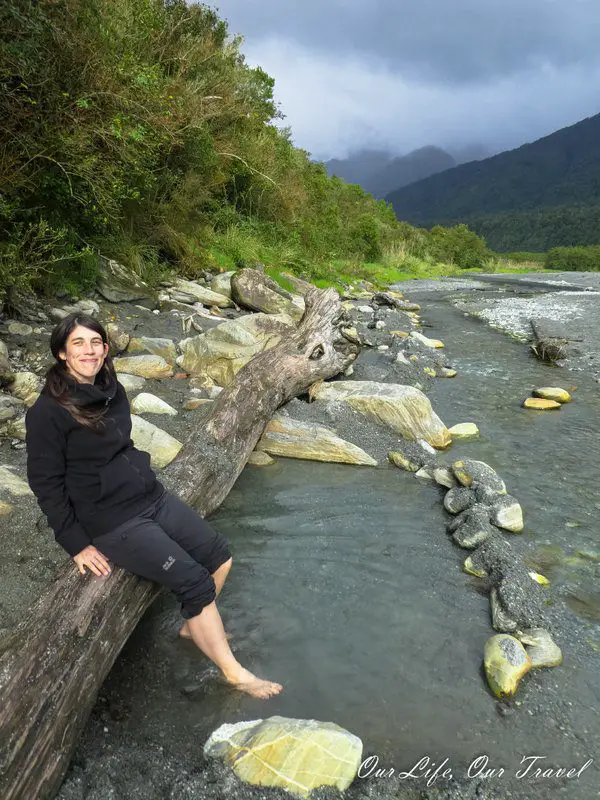 Mountains and Glaciers
The South Island has several easy access glaciers that require almost none to medium effort to hike/walk to. The easiest was the Tasman (10-20 minutes of walking with our 1-year-old, while Franz Jozef and the Fox Glaciers required a longer but still rather flat hike. In Europe, you can't reach a viewpoint like this without major effort (or a cable car).
Tasman Glacier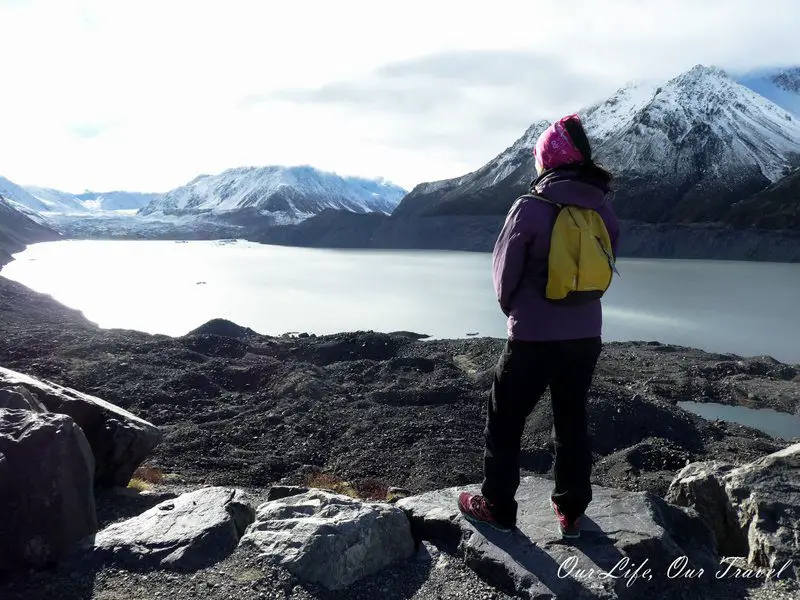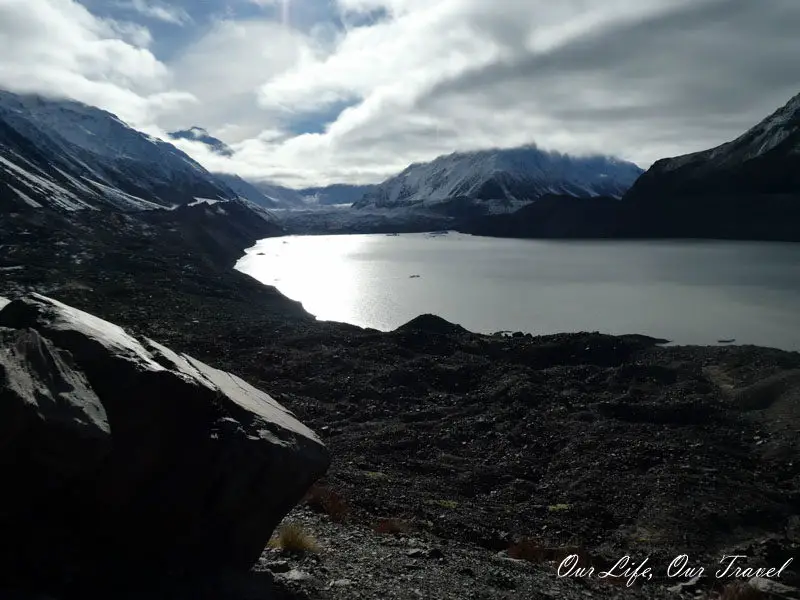 Volcanos
Probably the most famous volcano in New Zealand in the background: Tongariro.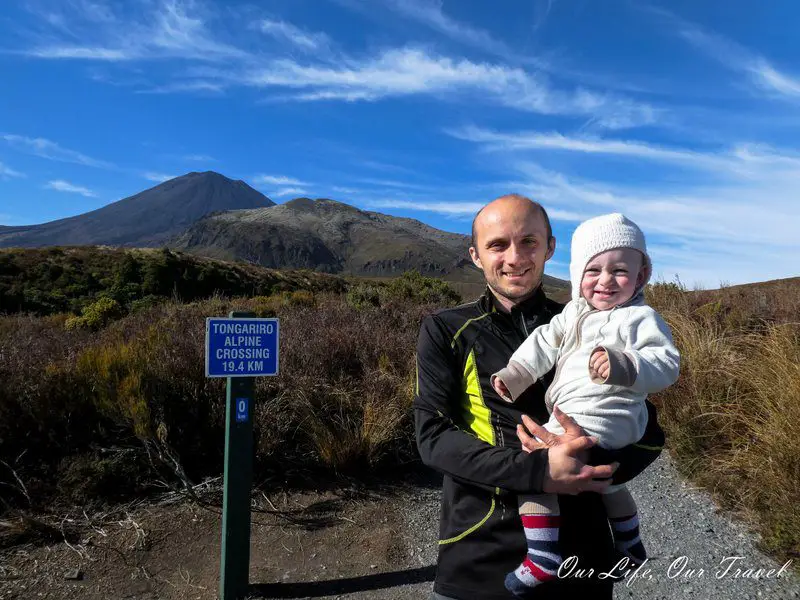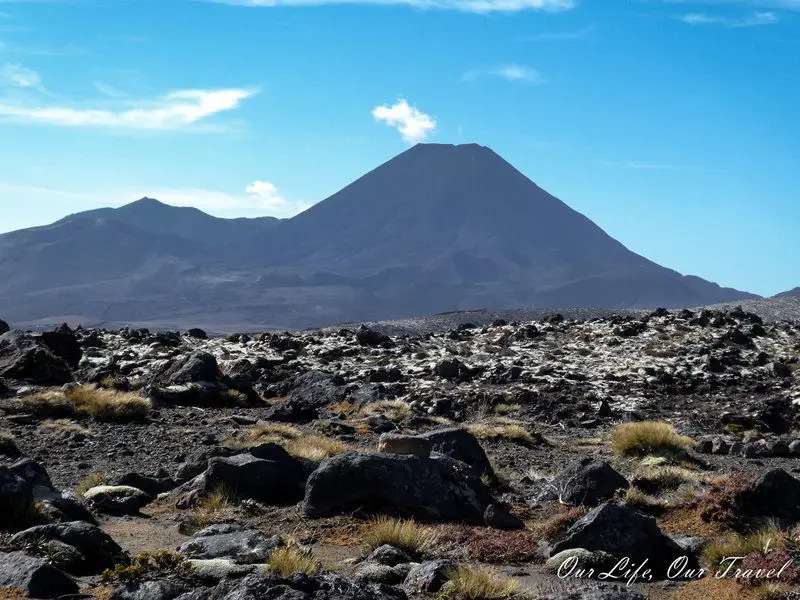 Mountains near the Tasman Glacier, South Island.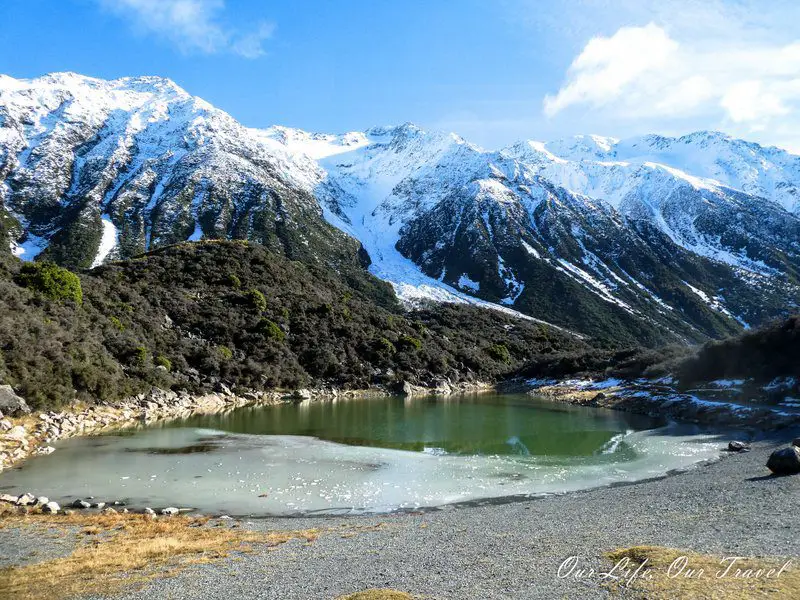 Fjords: Milford Sound
I don't need to introduce Milford Sound. The sound and fjord in the middle of nowhere (the road was built due to tourism only!). Stunning yet extremely busy spot.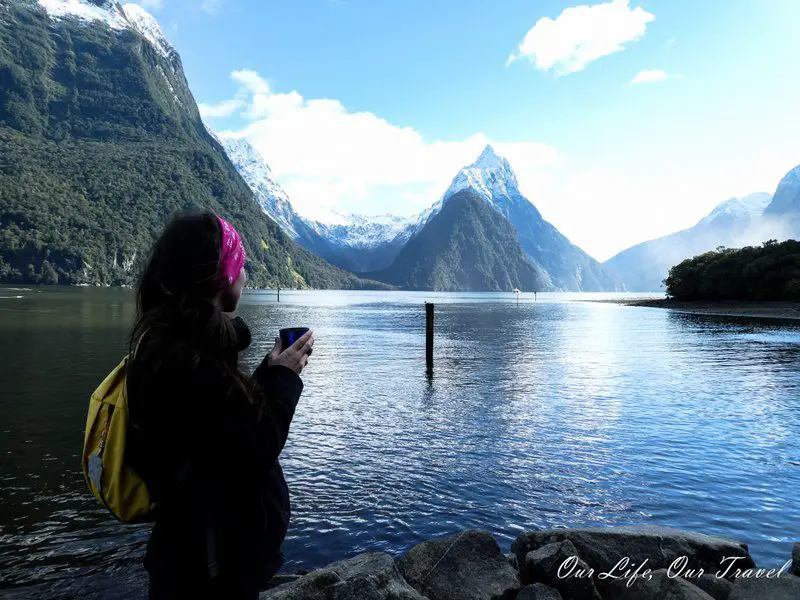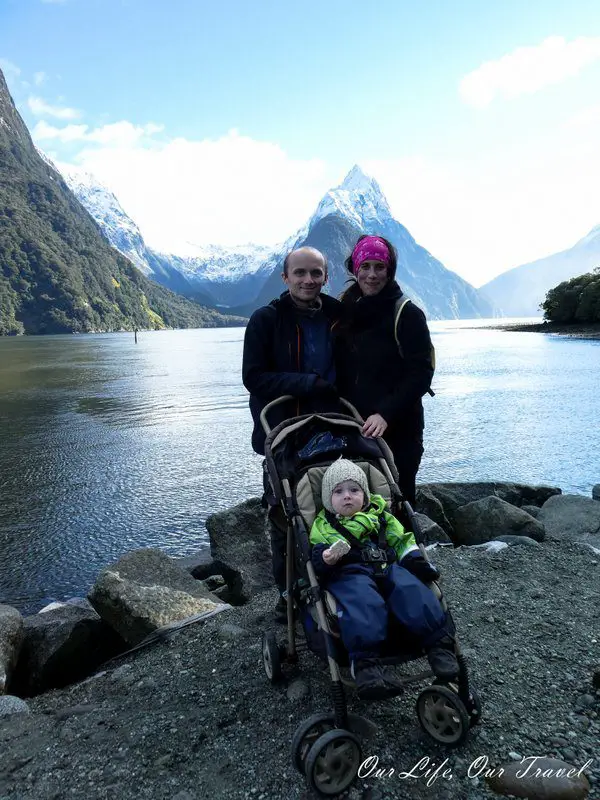 More Scenery and Nature Photos