Singapore, a world-renowned country for the best services of banking and shipping and making huge economies from that. It is situated in the southeastern part of Asia. It is an example of cosmopolitan cities, and before independence, the British were the rulers there. Now, it is an independent country that is attracting a great crowd of tourists and making money from tourism.
After the location and history, talking about either backpacking there or staying there for some days on a budget is an expensive place to visit. Especially for the people belonging to other regions of Asia, they see the double or even more than that prices in Singapore for almost everything. Most people come here with the wish to get this place off of their wanderlust to-do list.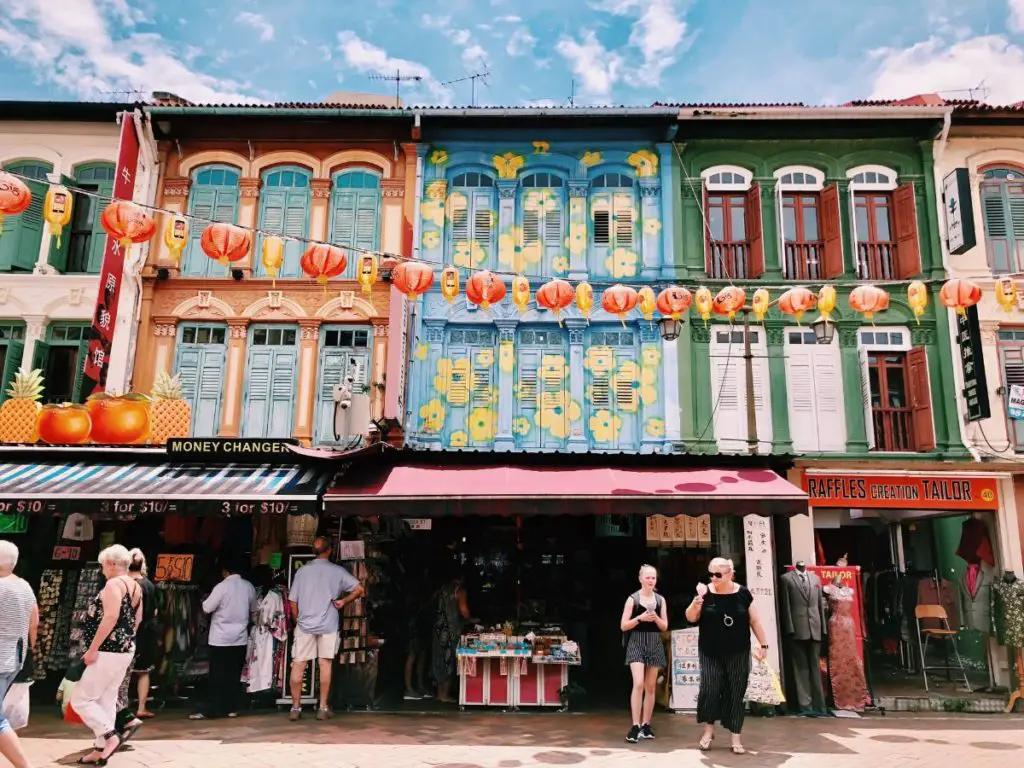 It is a place that collects all the different cultures of South Asia and also has a touch of the modern world. There is such versatility that one day you will be planning to shopping from popular brands and sleeping early to spend your next day on some island. It really has a wide variety of different dishes and dresses. There is no chance that this place will let you bore yourself for a moment.
You will find luxurious hotels and hidden gems in Singapore, it is enough to mention the MacRitchie Reservoir with the TreeTop walk, Kusu Island or the recently more popular Ubin Island.
Singapore At A Glance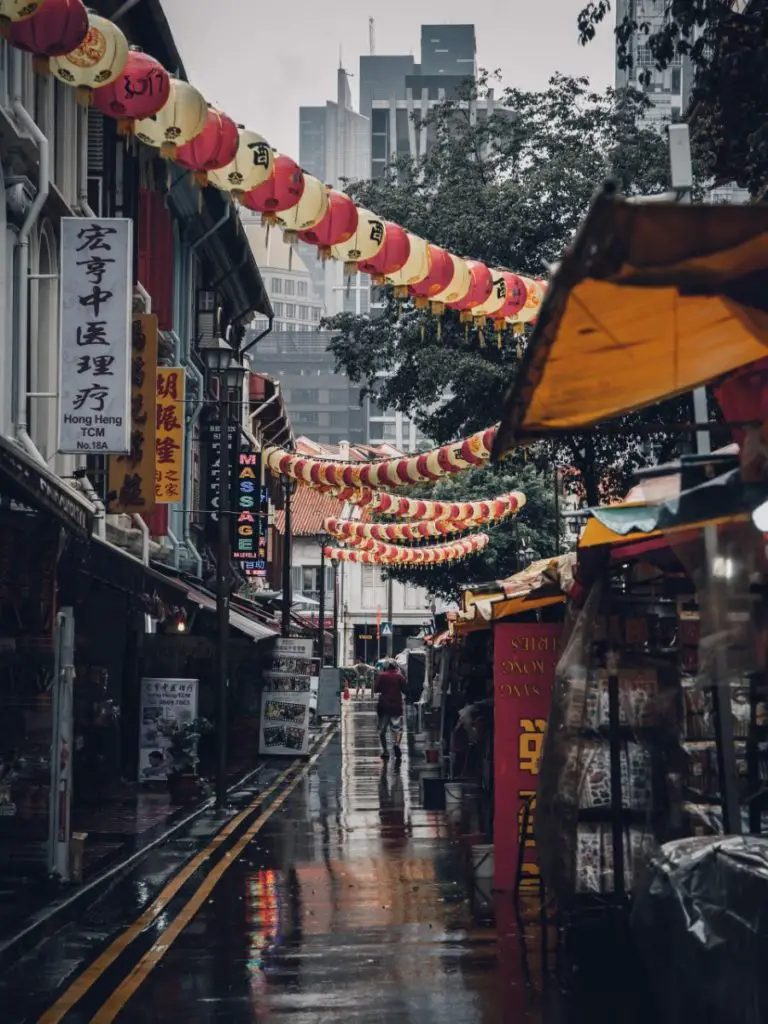 Singapore is basically not a very big country with borders and different districts etc. It is a small island that has now come on the list of richest countries stepping high on the ladder of prosperity. It has many fantastic and stunning beautiful sights to offer you. Whether it be mesmerizing skylines, lavish hotels, culturally rich architectures, etc., they have their subway system as one of the top-notch things to mention. 
You must be thinking that it is an expensive and prosperous country because it has huge resources and production of glass and steel. This is where you will see what you are actually missing. As mentioned above, it has every flavor of Asian cultures. This place's culture has such diversity that defines it when people call it the "melting pot of Asia." They are the guardians of different cultures and their traditions. 
There you will find many neighborhoods such as Arab Street, China Town, Little India, and Kampong Glam. They are all located not so far from each other, and you can visit each one of them at half an hour's distance. If you visit there, you will see how the locals have sustained their ways of living, and it is so interesting to go there and know more about their origins. There you will see how this country has such a perfect balance in culture and technology. If you are interested of the past, make sure you add Pulau Ubin to your itinerary.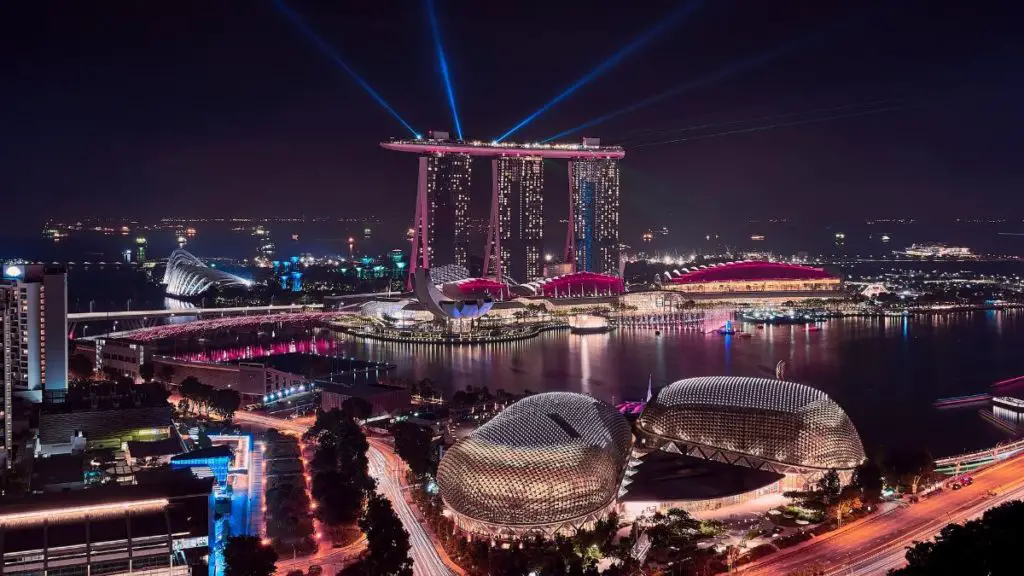 Marina Bay Sands has captured every tourist's eye, and believe me or not; this is the place where you will want to visit first. You can read our review about the hotel here. After that, there is SuperTree Grove which has vertical tower-looking trees that give the lookout of this world at night. 
It is like heaven for those who love greenery. This place has an urban side, but they have a special place for trees and nature in their hearts. There are a lot of farms and parks locating in wide areas of square kilometers.
When to Visit Singapore
 The best time to visit Singapore is from December to June.
If you are looking for cold and pleasant weather, then this place would not be the best pick. It has humidity and high temperature as their daily routine. The regular temperature is 25-28 degrees Centigrade and humidity is more than 80% any day of the year. This is not that hot temperature among the Southeastern countries, but it could be hot for some Western tourists who are making their minds.  
Apart from the regular degrees of temperature, the other important thing to consider is the monsoon season. Paying a visit from November to January will not be the wisest decision because there is a long chain of rain in this time span. However, this time is the coolest in this country and we have visited it several times, you just need to plan indoor activities for the rainy days.
February to April fall within Singapore's dry season and is typically when the country has the least amount of rain, the lowest humidity, and the most sunshine.
June, July, and August are the most humid months. You can consider July to visit there. It is the ideal time for the ones who love shopping. This month brings the best discount offers and deals, and there is also a food festival where you can enjoy delicious meals.
Check out our detailed weather guide to Singapore to make the best out of your visit and have the least amount of rain and haze!
Where To Visit? Best sights in Singapore
This is the country whose 50% of the land is covered with trees and greenery. There are a lot of fascinating and mesmerizing places that will surely keep you stunned and in awe throughout the trip. Here are some of those breath-taking places:
Singapore Zoo
A country with such a proportion of greenery, how come it will not have wildlife. Some people are not very fond of visiting zoos, but Singapore zoo has quite something that makes it stand in the position of the fifth best zoo in the whole world. After visiting this zoo, you will not be having the same standards. They conserve the animals so well the sanitation is on point, and the animals seem healthy and in good hands.
Marina Bay Sands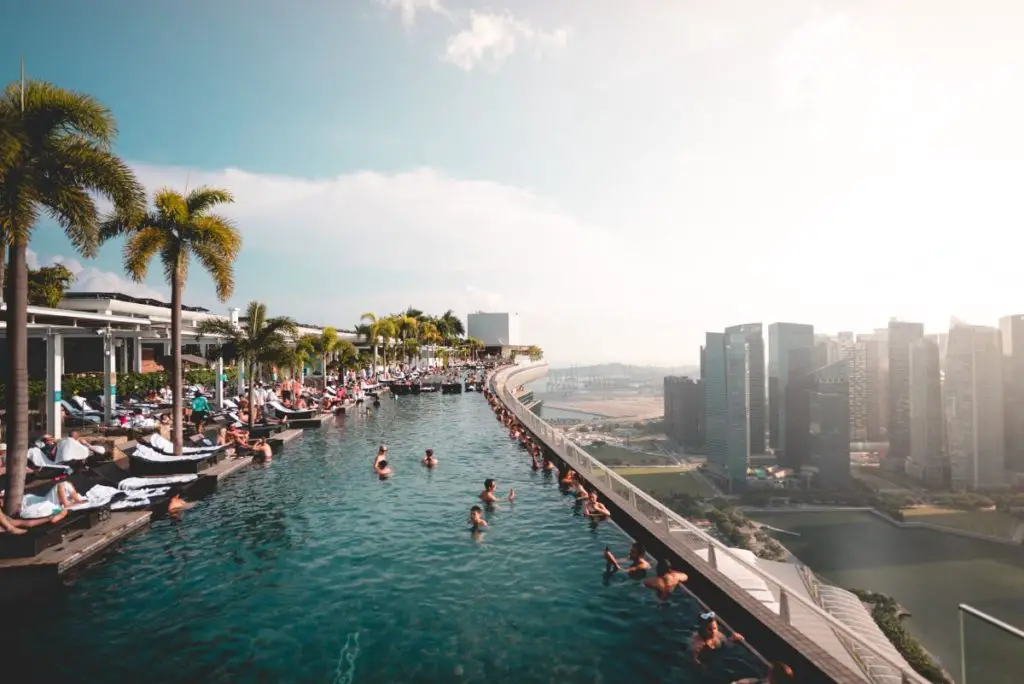 Another masterpiece of Singapore, Marina Bay Sands. It has this eye-catching hotel building and the service there is really satisfying. You might have seen the hype of their infinity pool, and you can only go and enjoy yourself there when you are staying in that hotel.
Do not worry if you are not staying there. If not the infinity pool, then you can at least visit its Skypark. This is the place from where you can have a view of Singapore from a much different angle. From up there, Singapore looks really attractive and appealing, and there is a definite chance of losing yourself for a while at that moment. The thing you should keep in mind is that this place has an area of over 1600 square meters and can cater to 500 people at a time. So, in order to get rid of casualties, book your place there beforehand. There are many companies that can do that online. Read our review about the hotel here or check prices for your stay!
Singapore Flyer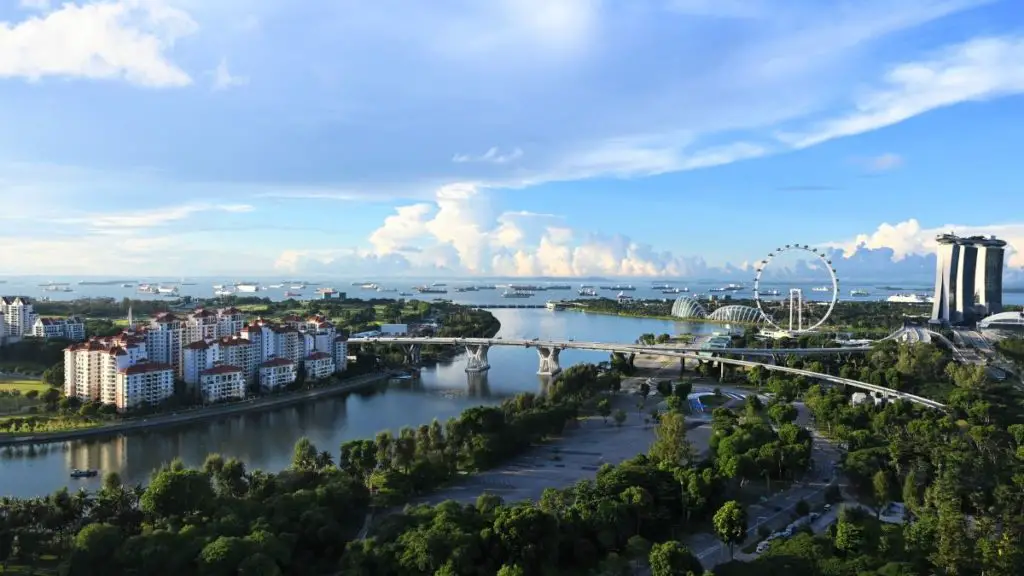 This is a must-have experience when you are visiting Singapore. It is their vital and strong attraction for the visitors. This observation wheel system is the largest in Asia, and it will let you see the place from exceptional spots. 
You can either go alone, but they have some interesting offers for the couples. They offer drinks and also include a dinner meal for entertaining a couple to have their best time in Singapore. The best 30 minutes tour of your trip after you enter any one of the twenty-eight capsules. The United Kingdom has the same thing named as London Eye. But Singapore Flyer is a bigger project.
Art Science Museum
It is pretty much clear from the name what it has to offer. It has the fusion of art, the beauty of nature with science, current technology. It is located near the Marina Bay Sands and it is one of the places you should visit with kids during your stay.
They conduct the exhibition that people wait for the whole year. This exhibition includes all the souvenirs of the country and shows their rich cultural heritage. They also tell what the Asian scientific technology background and achievements are. How the current world is going on and on in terms of technology and what are the next upcoming plans etc. Not just the technology, it also has art and craft attraction in that exhibition as well.
Simple Singapore Food Guide
Singapore takes its eating habits and dishes more seriously. When you hear the word Singapore, the first thing that comes to your mind is their delicious meals. As they give credit to the Bay Sands, but the stall owner who is giving the same taste and service will have huge respect and hype there.
Following are the dishes that you can try when you go there:
Hainanese Chicken Rice
Want something quick and fulfilling for your stomach? This chicken stock rice which is steamed with chicken makes it the best attraction to the country. However, the most crucial part of the dish is its steaming process in the stock. A little here or there, and you will lose the essence of the taste. That sauce, in the end, is the cherry on top.
Laksa
This is a cross cuisine from Chinese and Malaysian cooking. It includes spicy rice and noodles in coconut curry along with chicken, fish cakes, egg, and shrimps. Laksa has other variants as well, but the most famous one in Singapore is the Katong Laksa.
Satay
This dish also has its own separate fan base. When the meat gets ready to be grilled on a skewering process and served with rice cake, it makes the appetite even more. It can be a really delicious starter having before the main course platter. The peanut sauce makes the taste even more exciting. The flavor, as well as the scent, is quite strong, and if you keep the balance of your spices, your meat would taste really different.
Budget Summary: Is Singapore expensive?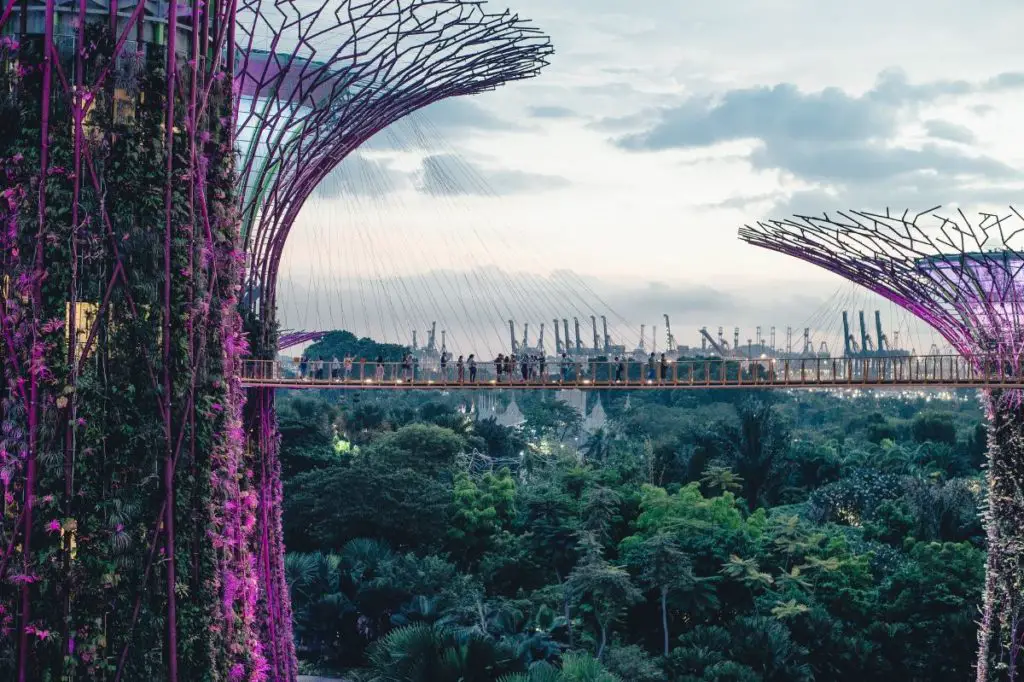 As we have told you that it is one of the most expensive countries in Asia, but you will be surprised to know that you can also have a cheap visit. They have their food variety as their center of attraction and that you can get there at cheaper rates. The food there is not at all costly, you can get a meal in the simplest food courts for around 5-8 SGD.
The transportation is also at minimal and reasonable rates. You pay according to the distance you travel. IF you plan to use public transport extensively. Get yourself a tourist pass.
If you are taking 100-120 SGD (local currency), you will be able to have an inexpensive room at a good hotel to share with some of your friends or your partner. This amount will include transportation, hotel fare, inexpensive street food, and also a pocket WIFI too. Spend 120 SGD and have a memorable tour in Singapore, a sigh of relief, right?
Singapore Travel Tips
Here are some of the important tips for you when you get to visit Singapore.
Transportation is really up-to-date and effective there, so try to use public transportation, or you can also use their app for it. 
Traveling insurance is also important. You should not be leaving the hotel without knowing that you are in safe hands.
They have vendors or stalls for your appetite, which are really good in taste. You should consider local eating.
They have clean water running through their taps, so you can refill your bottles from the taps anytime you want.
Giving tips to the waiter is an act of generosity, but it might be a surprise for you, but tips are not a part of their culture, and they don't expect it. Do not feel it as an obligation there.
Alcohol is really expensive there. People often look up to the happy hours, which start from 5 pm and till 9 pm. In these hours, the bars have some seriously low and discounted prices on drinks.
Try to get a WIFI connecting device for traveling on the roads. Otherwise, you will find the WIFI signals almost everywhere.  
About the Author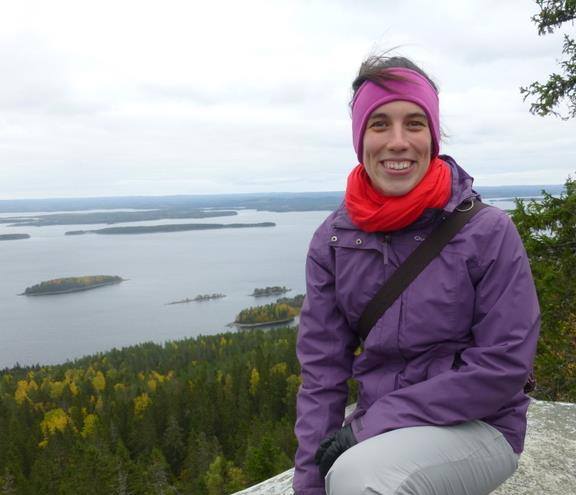 Katalin
Katalin is a Lapland-based outdoor enthusiast who loves hiking, road-tripping, and traveling with her family. She spends her free time far away from civilization in one of the national parks around the world, explores off-the-beaten-path places, or hops on a road trip with her kids in an RV.
Read more about her adventures and the blog.